Update – Mariana was officially announced as a coach in April 2021.
It's been a busy week of new coach news & rumors! The week started off with the rumor of a new UK Peloton coach – Bradley Rose. This was followed up with a confirmation of our report from October, as we saw the introduction of Cliff Dwenger & Mayla Wedekind as the newest Peloton German coaches.
Today, we have one more Peloton coaching rumor for you. It appears likely Mariana Fernández will be joining the Peloton team as a new Yoga coach, based in the US. It would then seem likely that Mariana was the new instructor hidden by flowers that was teased by a number of coaches on social media last month.
At this time we aren't sure of the exact timing of the official announcement (assuming the rumor is true), though we would expect it to happen in early 2021 (likely before Bradley Rose is officially announced).
Mariana has been teaching vinyasa style yoga classes since 2009. She taught classes out of the "New York Yoga" studio for a period of time. In addition to being a yoga instructor, she is also a marathoner, and triathlete.
Mariana Fernández is also an actress. While living in Mexico City a few years ago, she led an effort to bring the show This is Fiction there. Mariana also taught yoga and helped open some Yoga studios in Mexico City. She has since moved back to New York City, where she is living now.
Previously, Kristin McGee and Ross Rayburn have taught all the Broadway yoga flows, but with Mariana's love of theatre, she might be interested in teaching some of the other Peloton Broadway classes as well once she joins the team!
Peloton executives first teased the possibility of a new yoga & meditation instructor during their investor day session back in September.
The announcement wasn't made in 2020, but still looks likely to be made sometime in the early part of 2021.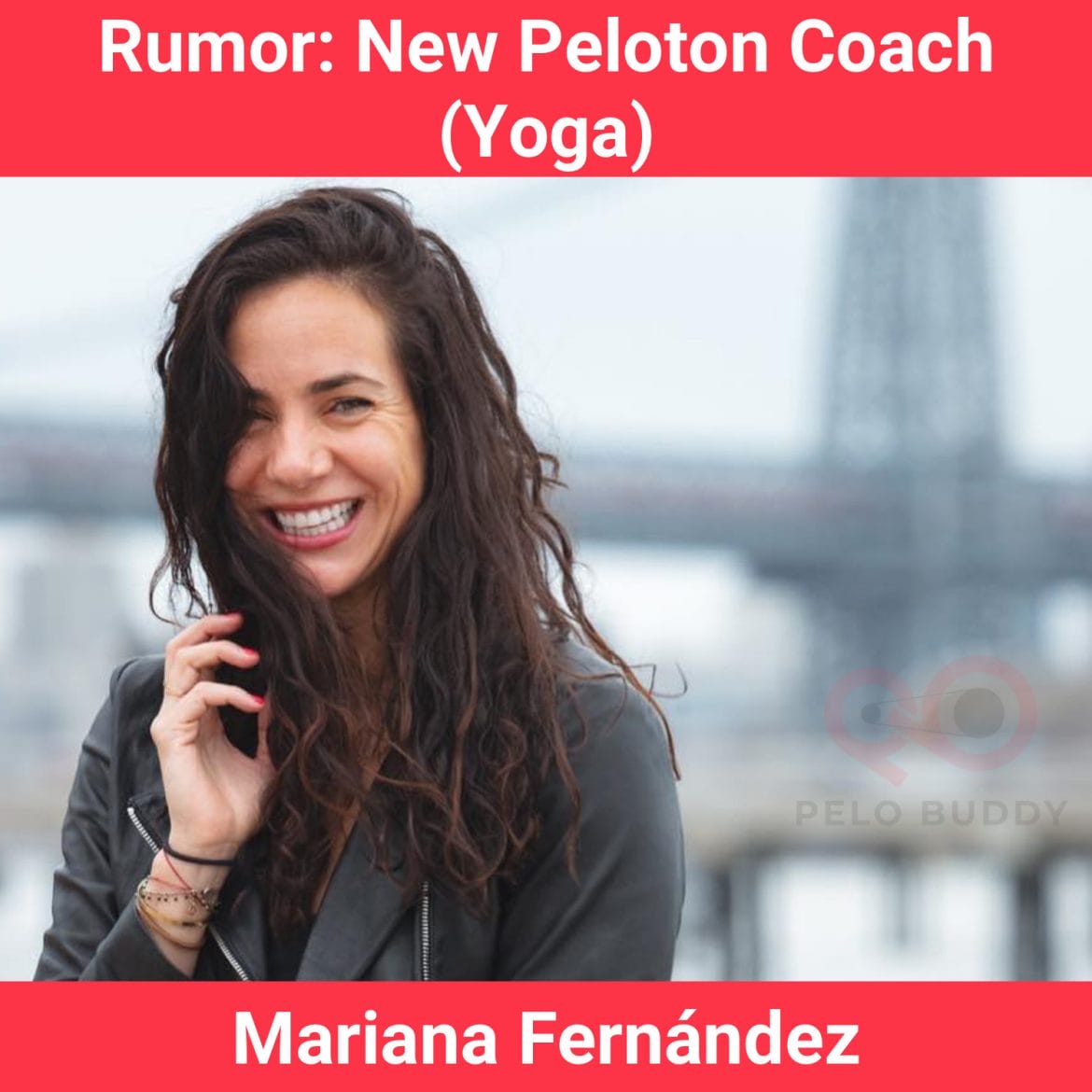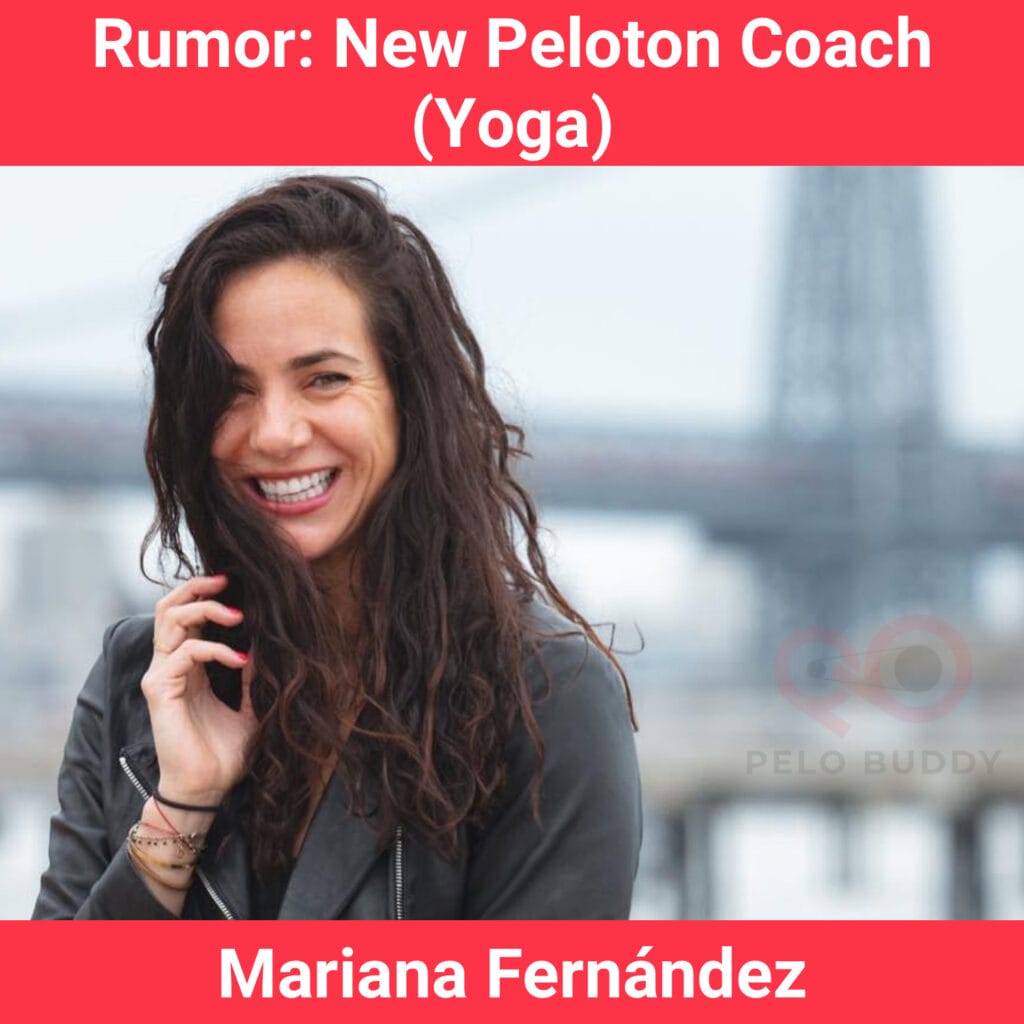 ---
Want to be sure to never miss any Peloton news? Sign up for our newsletter and get all the latest Peloton updates & Peloton rumors sent directly to your inbox.