The US-based Peloton instructors may have dropped a hint a new instructor is on the way soon – or are playing a prank on everyone! Last night, a group of the US coaches had a virtual gathering where they made flowers through boo•kay NYC. Founder Robbie Fairchild (former NYC Ballet principal dancer and Tony nominated actor for An American in Paris), along with Adam Perry led the coaches in an evening where they virtually made flower arrangements.
How did we hear about this? Several of the coaches shared images of the event on their Instagram stories. They shared screen-shots of their screen, and tagged most of the people.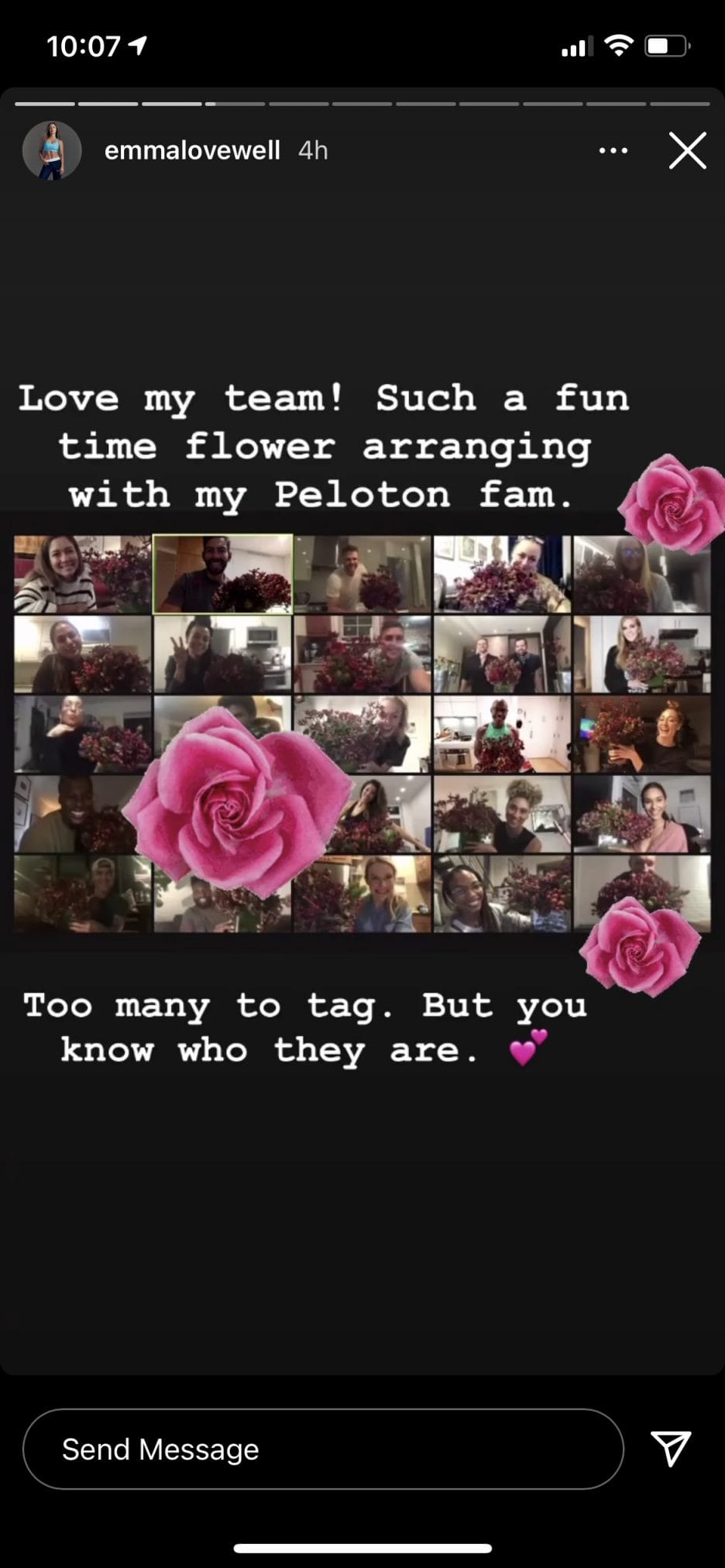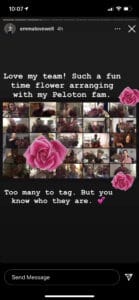 Through this, we see the participants were (top to bottom, left to right):
Emma Lovewell
Matty Maggiacomo
Andy Speer
Christine D'Ercole
Jenn Sherman
Olivia Amato
Jess Sims
Cody Rigsby
boo•kay NYC Team (Robbie & Adam)
Rebecca Kennedy
Robin Arzon
Denis Morton
Becs Gentry
Adrian Williams
Jess King
Tunde Oyeneyin
Mystery Participant
Hannah Corbin
Ally Love
Aditi Shah
Ross Rayburn
Chase Tucker
Kristin McGee
Chelsea Jackson Roberts
Matt Wilpers
Ross appears to have help set up the event, as Robbie & Adam of boo•kay NYC zoomed into the meeting through Ross' name.
As you can see from the participant list, almost everyone who took part is one of the US-based instructors. However, there is one mystery participant. As mentioned, several of the instructors shared images of the event: Jess Sims, Becs Gentry, Robin Arzon, Emma Lovewell, Matty Maggiacomo, Ally Love, and Aditi Shah (a few others re-shared one of the above instructor's images). Every one of them, when they shared the image, either inserted a graphic over the mystery persons' box, or took the picture with the names turned off on the screen, and the person's face hidden.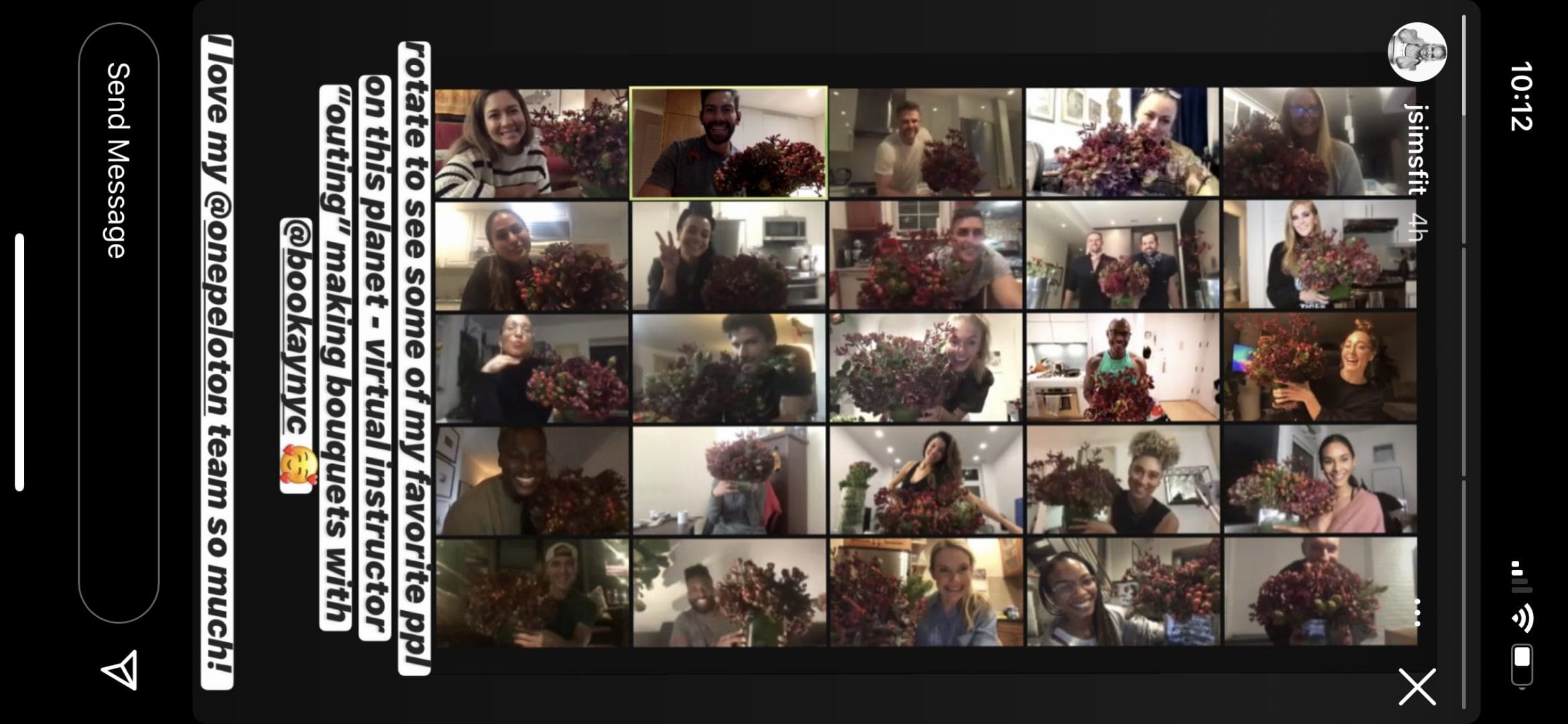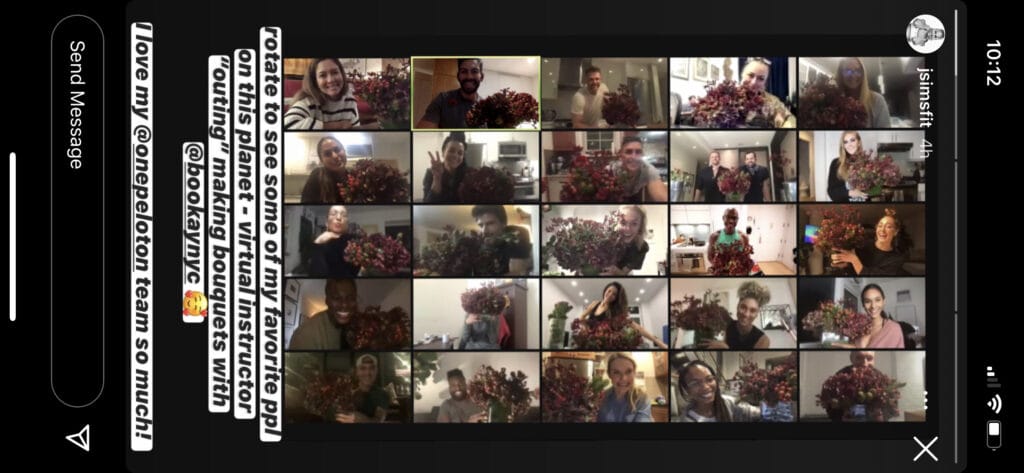 This can mean one of three things:
It's a new unannounced instructor who is getting to know the team better
It's an unnamed production person who didn't want to be identified
It's one of the other US instructors who aren't seen on the call (Anna, Alex, Kendall, Selena) and the instructors are just having a bit of fun with us by having them hide their face and name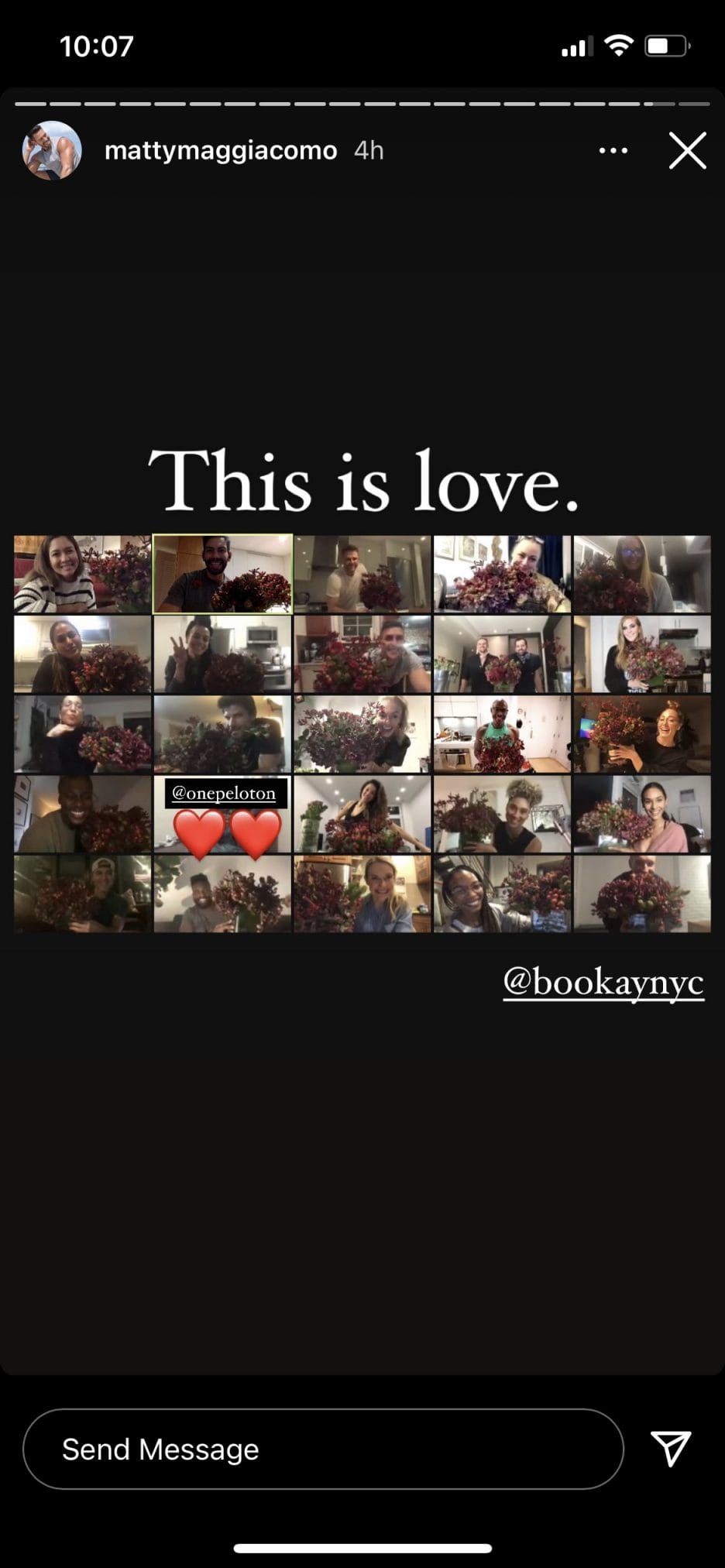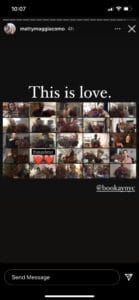 We are still waiting on the eventual announcement of one to two new instructors for the German team, likely including Cliff Dwenger, but believe this is unrelated from that.
What do you think? New instructor getting to know their team or the instructors having a bit of fun?
---
Want to be sure to never miss any Peloton news? Sign up for our newsletter and get all the latest Peloton updates & Peloton rumors sent directly to your inbox.