This morning Peloton announced the two newest additions to the Peloton Germany coaching team – Cliff Dwenger & Mayla Wedekind. We first reported this news more than 2 months ago and identified Cliff would be joining the team. Both will be joining as cycling instructors.
Peloton Coach Cliff Dwenger has been a personal trainer since 2016, and was a former contestant on The Voice of Germany. Most recently, Cliff taught bootcamp & personal training sessions at Victory Fitness in Hamburg, Germany. You can read a bit more about Cliff, as well as see a video from his days on "The Voice of Germany", from our post in October.
You can find Cliff Dwenger on both Facebook & Instagram (@afrow_cliff).
Peloton Coach Mayla Wedekind is a surfer, psychologist and cyclist.
Surfer, psychologist and cyclist. It's Mayla's rich and varied background that makes her such an exciting and unique addition to the team. Whether it's drawing on her experience of being at peace with herself in the ocean or her work understanding what makes us who we are, Mayla knows what it takes to help you find inner strength and self-acceptance.


"I want to make you smile – not because you have to – because you want to."


To ride with Mayla is to join her on a journey of self-discovery and without realising it, you'll also get there with a smile on your face.
You can find Mayla Wedekind on both Facebook & Instagram (@mayla_kind).
Both coaches have premiere rides scheduled for the next week:
Cliff Dwenger's premiere ride will be on December 17th @ 1:30pm ET / 6:30pm ET.
Mayla Wedekind's premiere ride will be on December 22nd @ 1:30pm ET / 6:30pm ET.
You can find the official announcement here from Peloton.
Want to stay in the know about new coaches (we first reported about Cliff in October)? Stay tuned to our website, or social channels (Facebook or Instagram). Last week we identified the newest coach who is likely to join the Peloton UK team next year – Bradley Rose.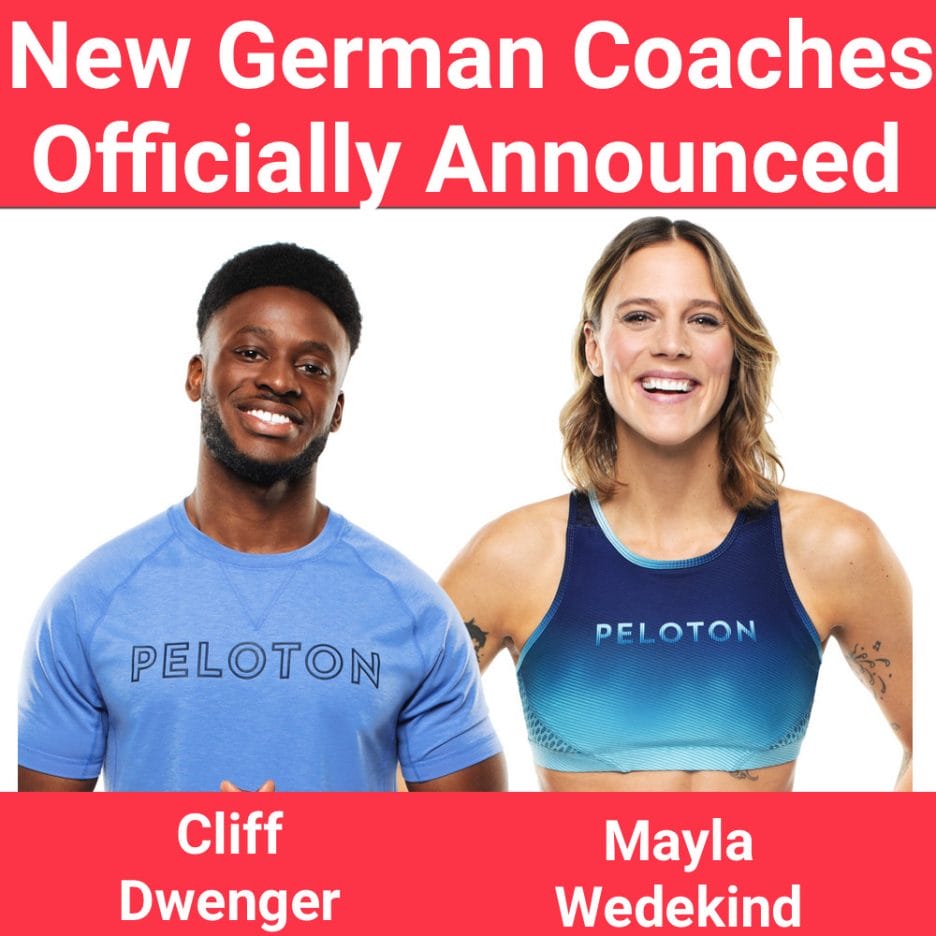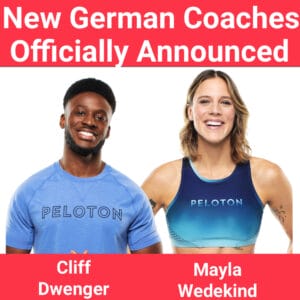 ---
Want to be sure to never miss any Peloton news? Sign up for our newsletter and get all the latest Peloton updates & Peloton rumors sent directly to your inbox.