Peloton has officially announced plans for their first US-based production factory. The factory will be called the "Peloton Output Park (POP)", and be based in Troy Township in Wood County, Ohio.
The factory will have more than one million feet of manufacturing space – and is expected to add more than 2,000 jobs to the area. Peloton plans to have the factory up and running by 2023.
Peloton Output Park is expected to sit on over 200 acres and have more than one million square feet of manufacturing, office, and amenities space, making it one of the largest connected fitness manufacturing plants in the world. The facility will be built from the ground up in the center of Troy Township and house the latest in industrial technology and automation to make products more efficiently and to ensure quality unit assembly. On campus, Peloton plans to incorporate renewable energy sources to power its operations.
To start off with, the factory will be producing the Peloton Bike, Bike+ and Peloton Tread. The Peloton Output Park will be more than just a factory – "Peloton has plans to build ample office space for new team members including a fitness center with the latest connected fitness equipment and a team lounge with plenty of room to collaborate."
Peloton plans to allow Peloton members, and anyone who is curious, access to the factory through tours and showrooms
Peloton Output Park will also be open to the Troy Township and larger Midwest community. The company plans to host facility tours and open an on-site showroom. Customers will also have the option to check-out Peloton products first-hand.
Peloton's president William Lynch shared some details in a press release
The POP is also going to be an important part of the global Peloton team, too, as a new hub for some of our Logistics and Product teammates, and beyond. We are hiring all levels to join our corporate, manufacturing, assembly and quality assurance teams. As we continue to work towards one of our team goals of making Peloton the best company to work for, we're confident that Peloton Output Park will be an extension of the high quality talent, culture, and environment felt in all of our Peloton work locations.
Peloton had already gained access to production facilities in the US through their acquisition of Precor. They hope to start have some small level of production up and running by the end of 2021 through the Precor factories. In addition to boosting Peloton's output with the extra factories, it could possibly help alleviate issues related to shipping & cargo delays that were seen the past few months.
Additional factory capacity would also allow them to ramp up for new products, whether it ends up being a strength-based device or a Peloton rower, or something else altogether.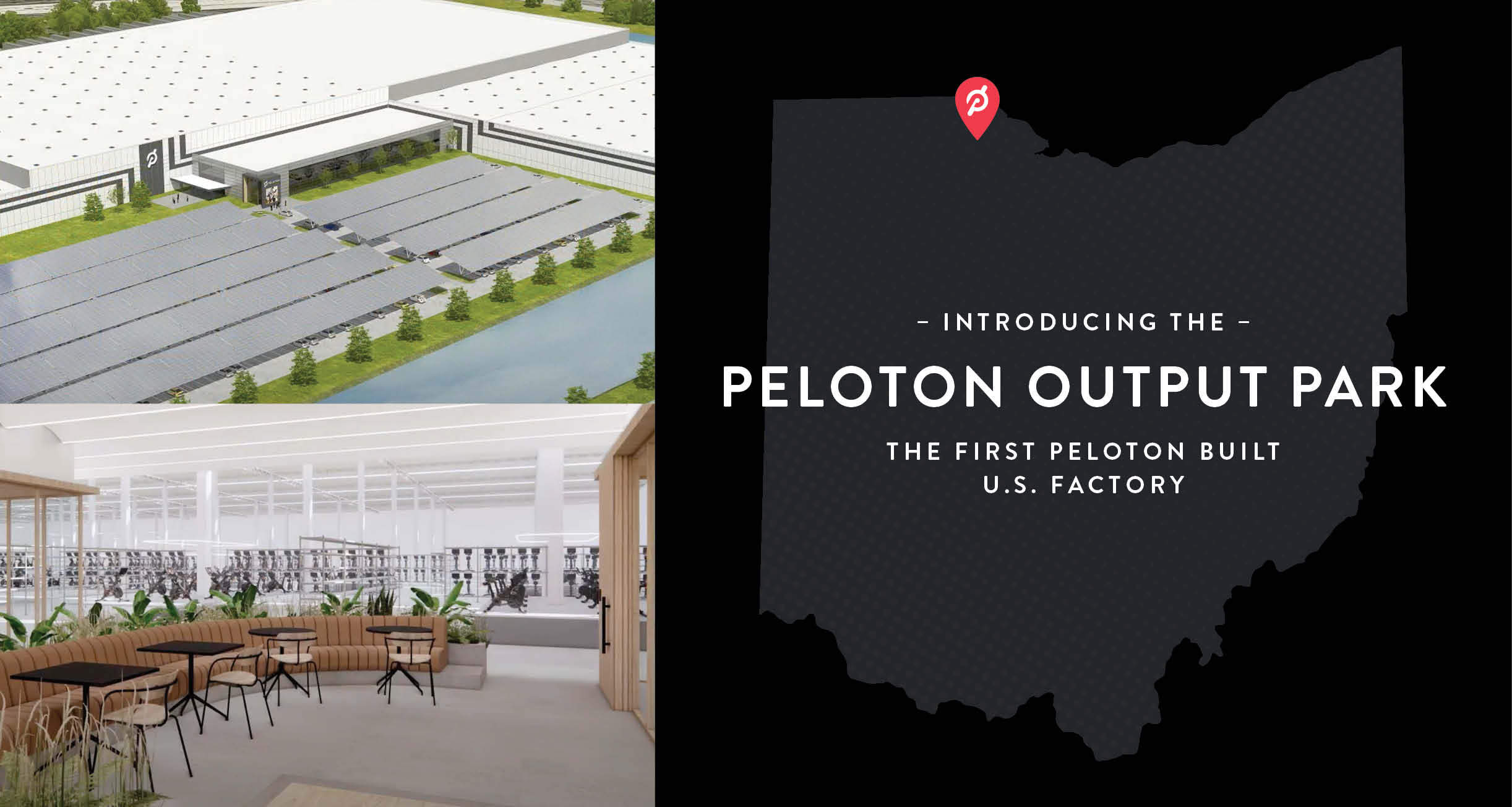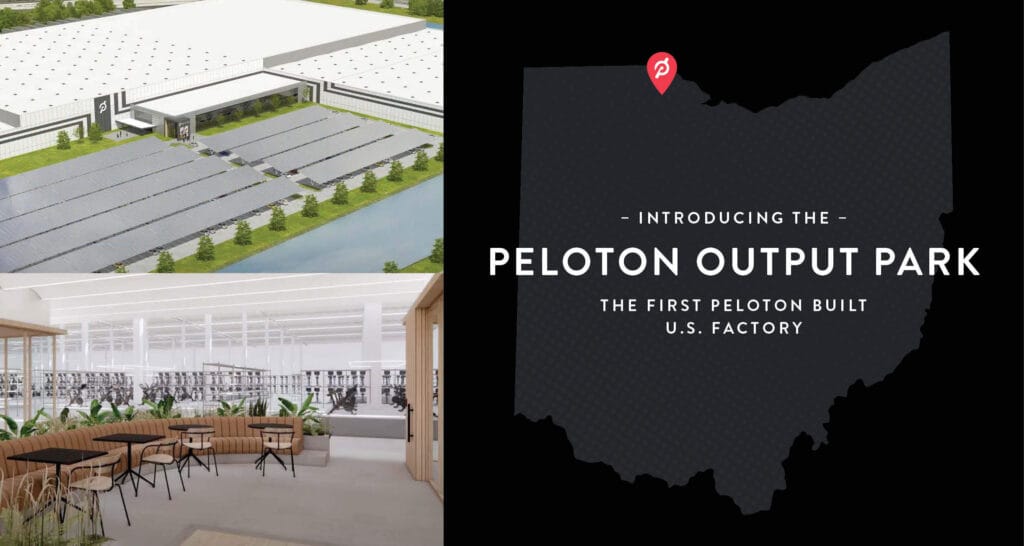 ---
Want to be sure to never miss any Peloton news? Sign up for our newsletter and get all the latest Peloton updates & Peloton rumors sent directly to your inbox.