A new patent application filed by Peloton provides insight into a potential future Peloton strength device. World Intellectual Property Organization (WIPO) Patent application #WO2022212737 was first filed on March 31, 2022 and was published on October 6, 2022. Bob Treemore first discovered & shared the news via Twitter.
Update – In December 2022, additoinal designs and images of a user testing the Peloton Platform were discovered.
The patent images show an individual on a platform device, with further description provided in the patent summary:
A platform-based strength machine enables users to perform strength or lifting activities or exercises via moveable or configurable pull points. The strength machine can include tracks that facilitate the configuring of the positions of the pull points, handles that control operation of the strength machine and/or measure movements performed by a user, compact motors that facilitate various platform or load application configurations, safety systems for the strength machine, and other enhancements.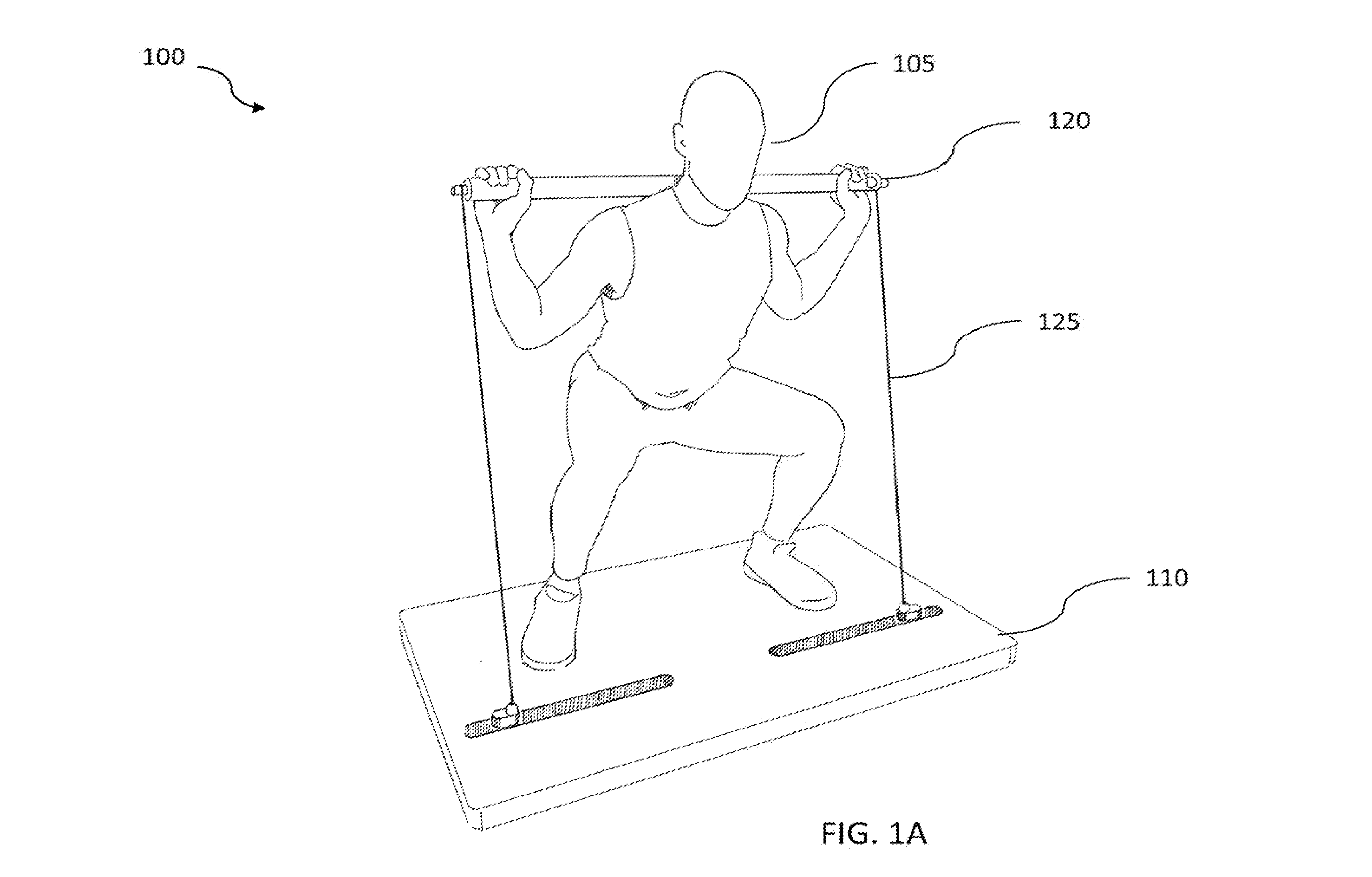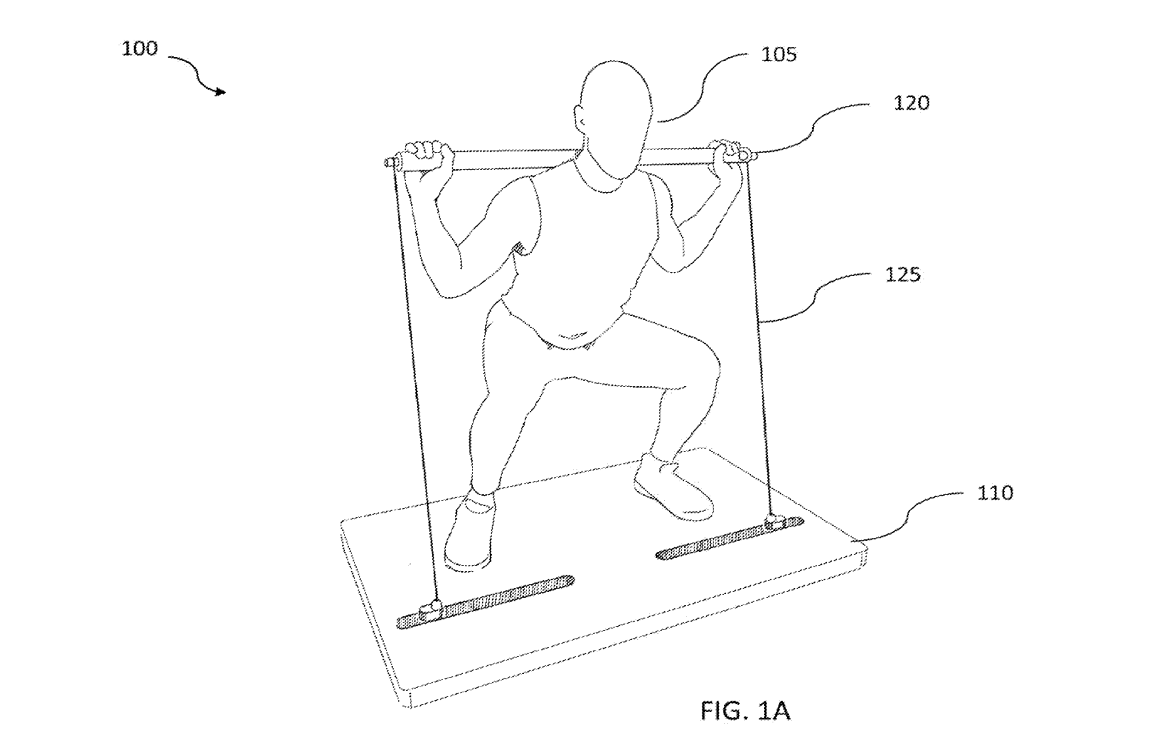 The device pictured in the patent application images appears to be what Peloton surveyed some members about last summer – the "Peloton Platform." This could be a more direct competitor to Tonal, which is a strength device that mounts onto a wall.
Bob Treemore provided a little extra details on what some of the pictures reveal in a marked up image combining several images from the patent together.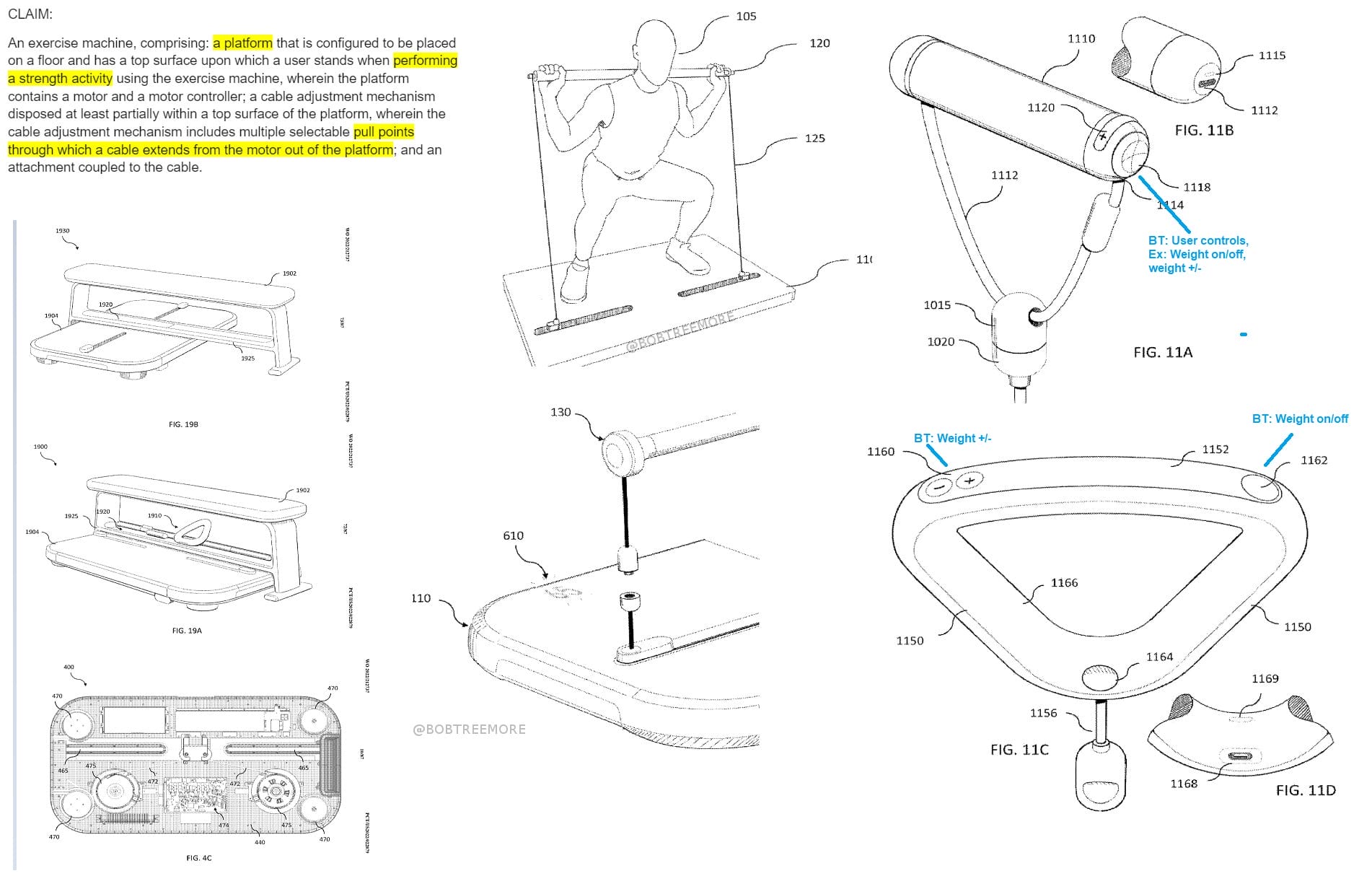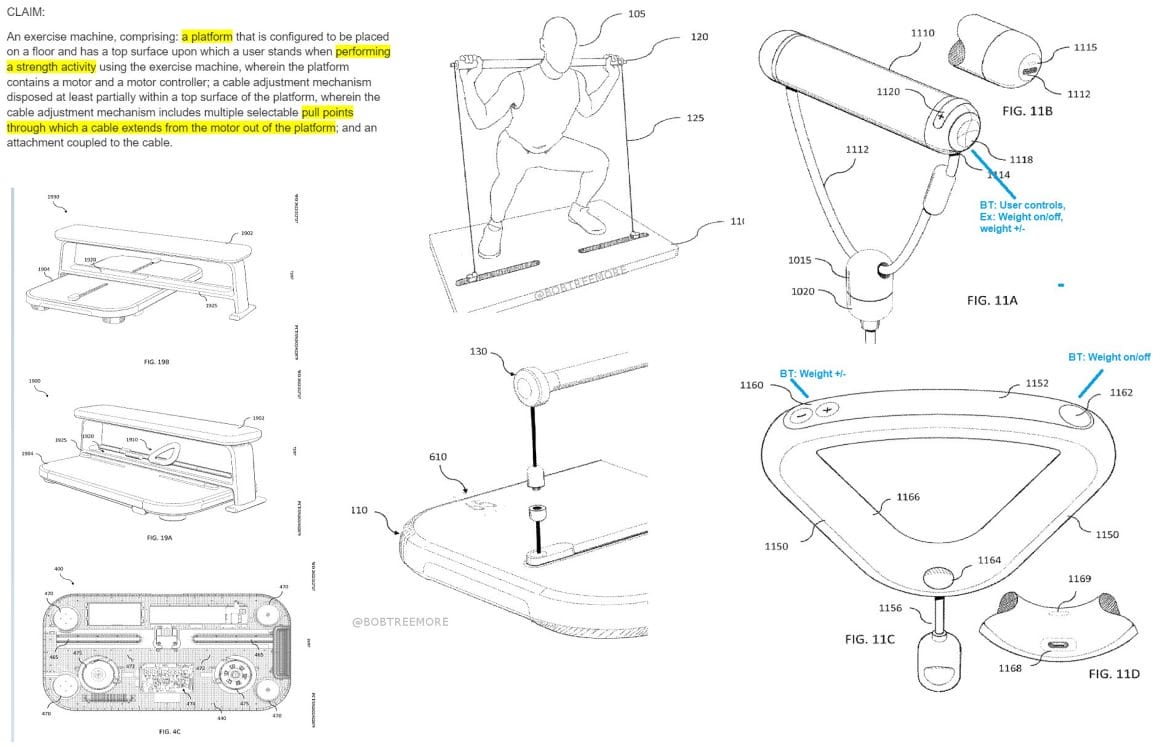 The Guide, Peloton's first-ever strength connected device, was just released earlier this year. It is essentially a camera that hooks up to your TV and provides features such as movement tracker, self mode, and the newly released rep counting.
This latest patent was first applied for nearly seven months ago, and the patent application being published (or awarded) does not mean the device will ever be brought to market. Peloton is going through a number of challenges currently, with a renewed focus on software & content rather than hardware, so this product might never see the light of day.
Peloton's latest hardware device, the Peloton Row, was announced earlier this year and finally began its presale phase last month.
Would you be interested in this device if it were to be released?
Update – In our original post it wasn't clear this was a patent application, we have updated that to make this more clear.
---
Want to be sure to never miss any Peloton news? Sign up for our newsletter and get all the latest Peloton updates & Peloton rumors sent directly to your inbox.