Peloton has released three new collections on the Peloton Guide – though it is unclear whether they were intended to be released at this time, as members have reported receiving an error message when attempting to start the class.
Each collection indicates that Peloton is preparing to roll out a highly requested feature from Guide users: rep counting. We first reported back in May that this feature was likely coming, after it was hinted at during a Homecoming panel. Over the summer some UI dialogs also hinted that rep counting was in the works.
The three new collections are titled the "Rep It Out Collection," the "Pump Up the Volume Collection," and "The Century Collection." The Rep It Out and Century Collections each contain 11 classes, while the Pump Up the Volume Collection contains three classes.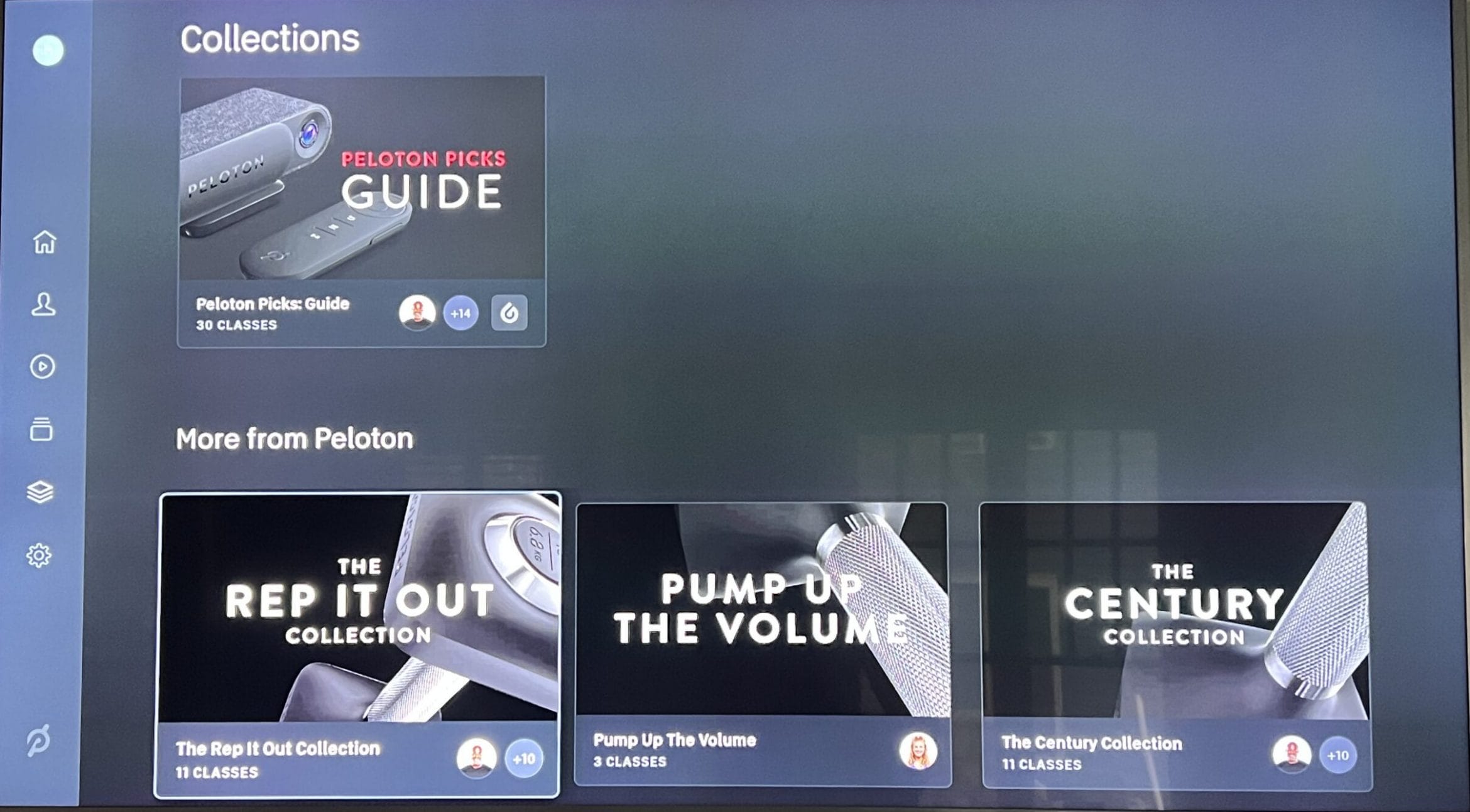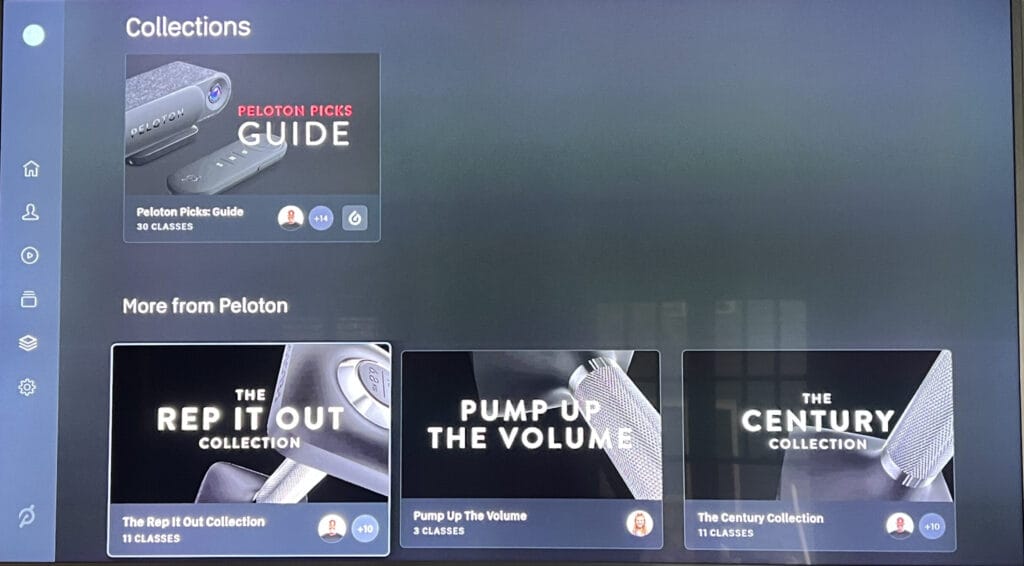 The Rep It Out Collection description reads: "It's a race against the clock to max out your reps with these short, but challenging, rep-tracking workouts. Revisit classes and record your progress to see your strength improve." As you can see, it specifically mentions these classes have rep counting – "rep-tracking workouts".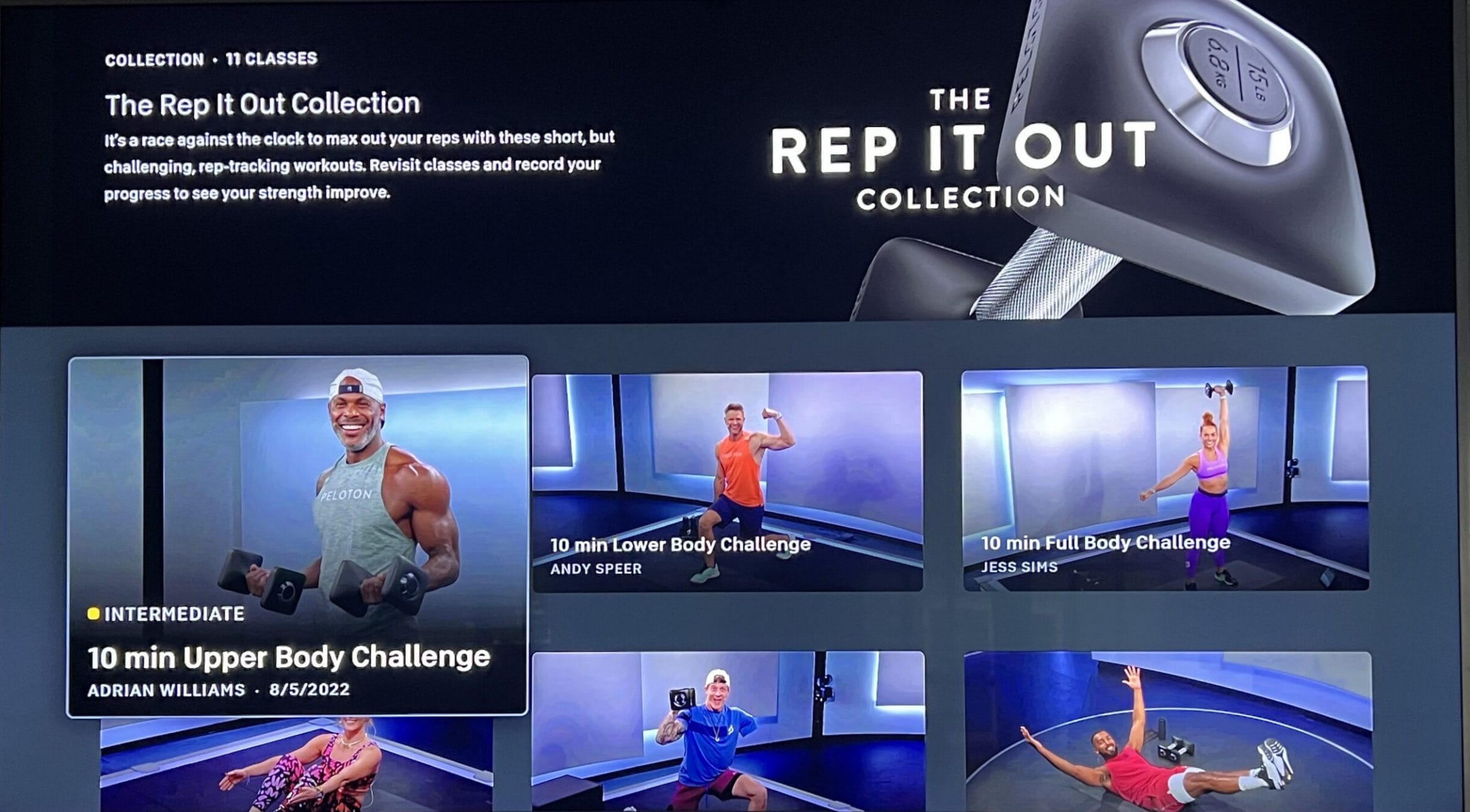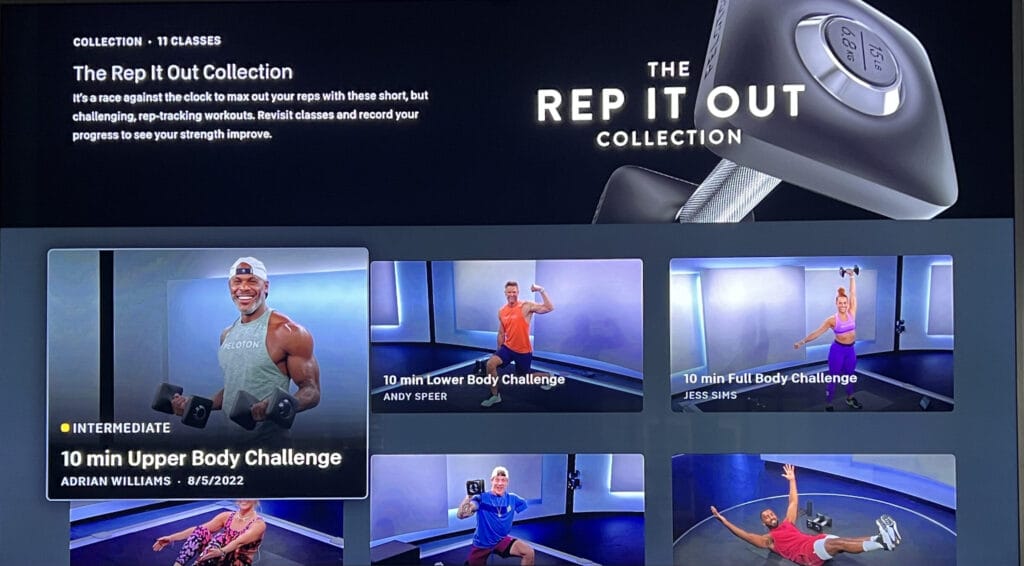 Currently, the Guide Movement Tracker gives members credit for following the class plan – it does not count reps or check form, it only examines whether or not you're doing the movement the instructor called out. The description of the Rep It Out Collection indicates that members will actually be able to view and record their total reps for each movement – a significant improvement to the product's functionality.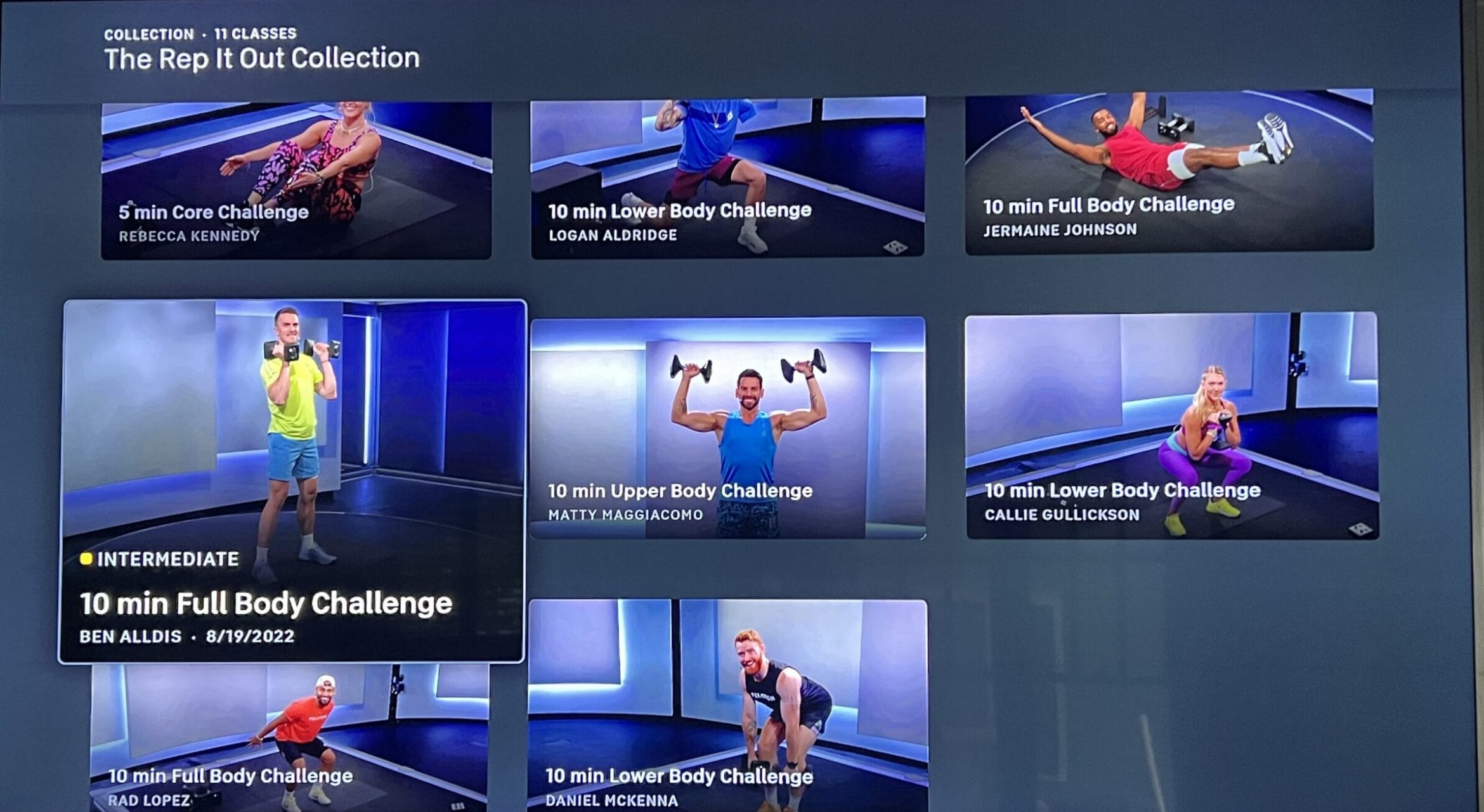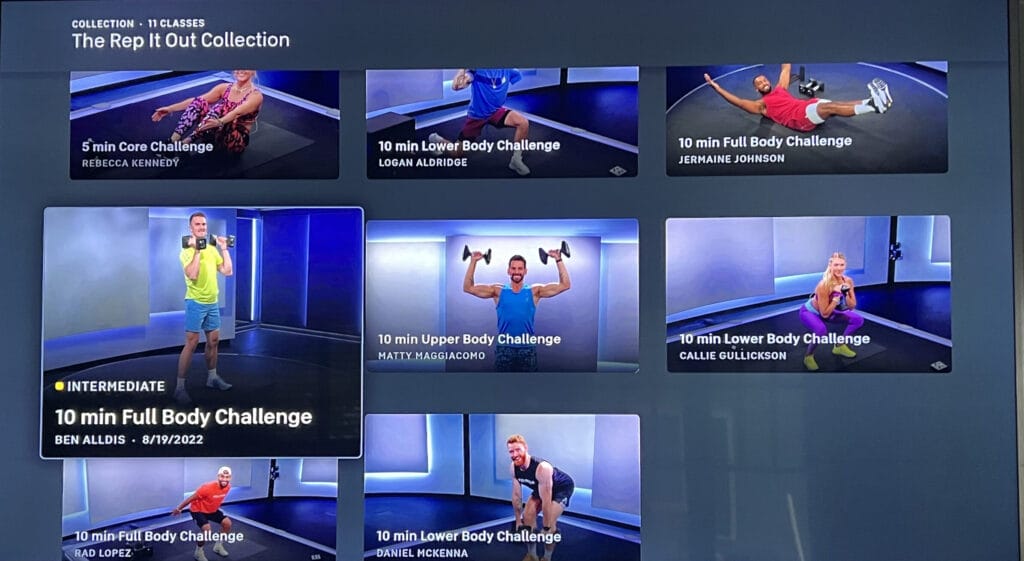 The Pump Up The Volume Collection description reads: "Add more volume to your workout! Over 4 weeks, your favorite instructors will take you through programmatic rep-tracking classes while gradually increasing your reps, load, and volume." Again, you can see the mention of "rep-tracking"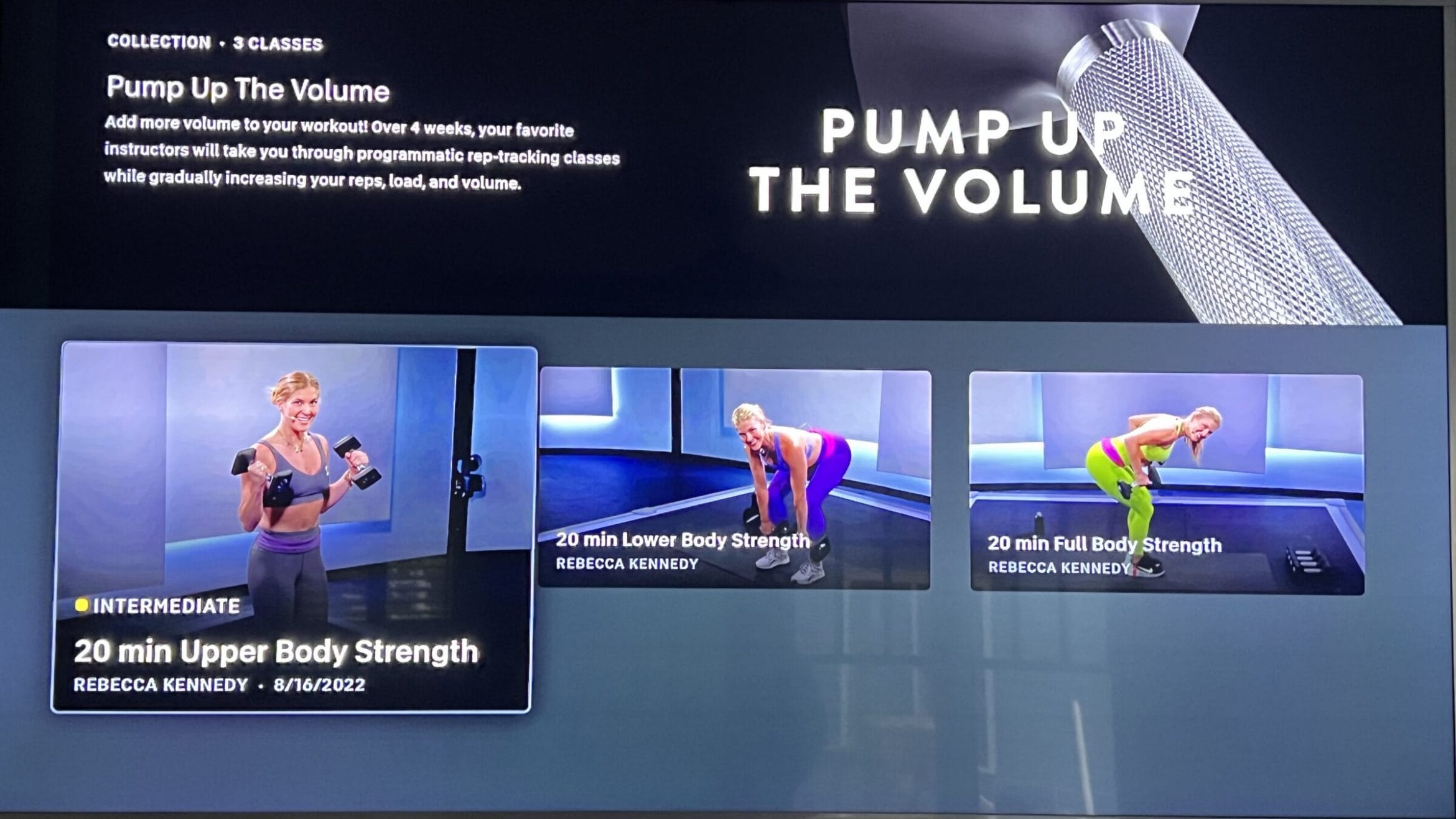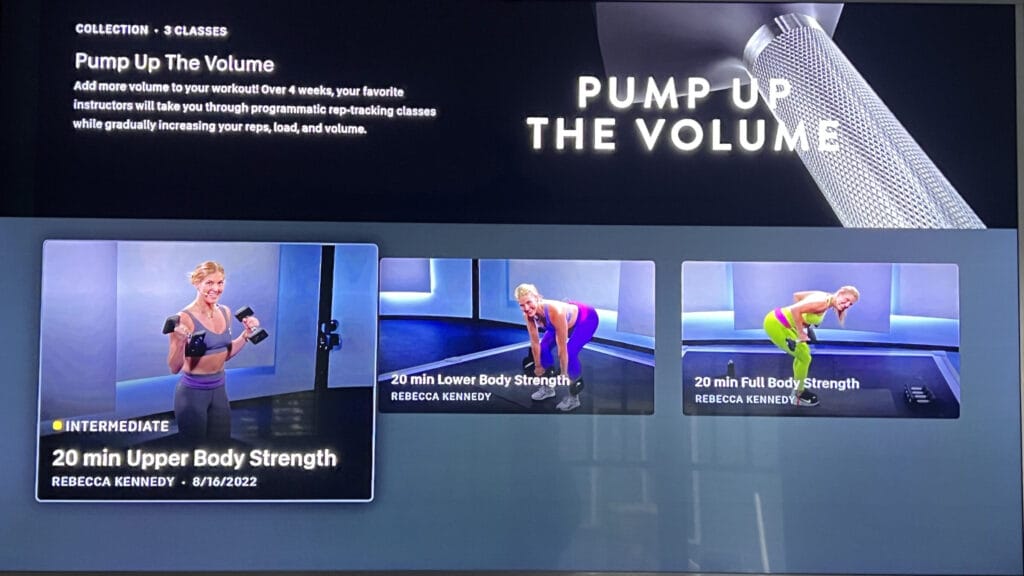 All three classes currently in the collection are instructed by Rebecca Kennedy and are divided into upper body, lower body, and full body. Each class is 20 minutes in length. The description indicates that more classes will be added to this collection, as it mentions "instructors" and states that the collection is designed to be taken over four weeks.
Finally, the Century Collection description reads: "Ready for a 100 rep challenge? Test your strength & endurance as you strive to hit 100 reps of the targeted exercise. Track your progress and revisit classes to see your strength improve!"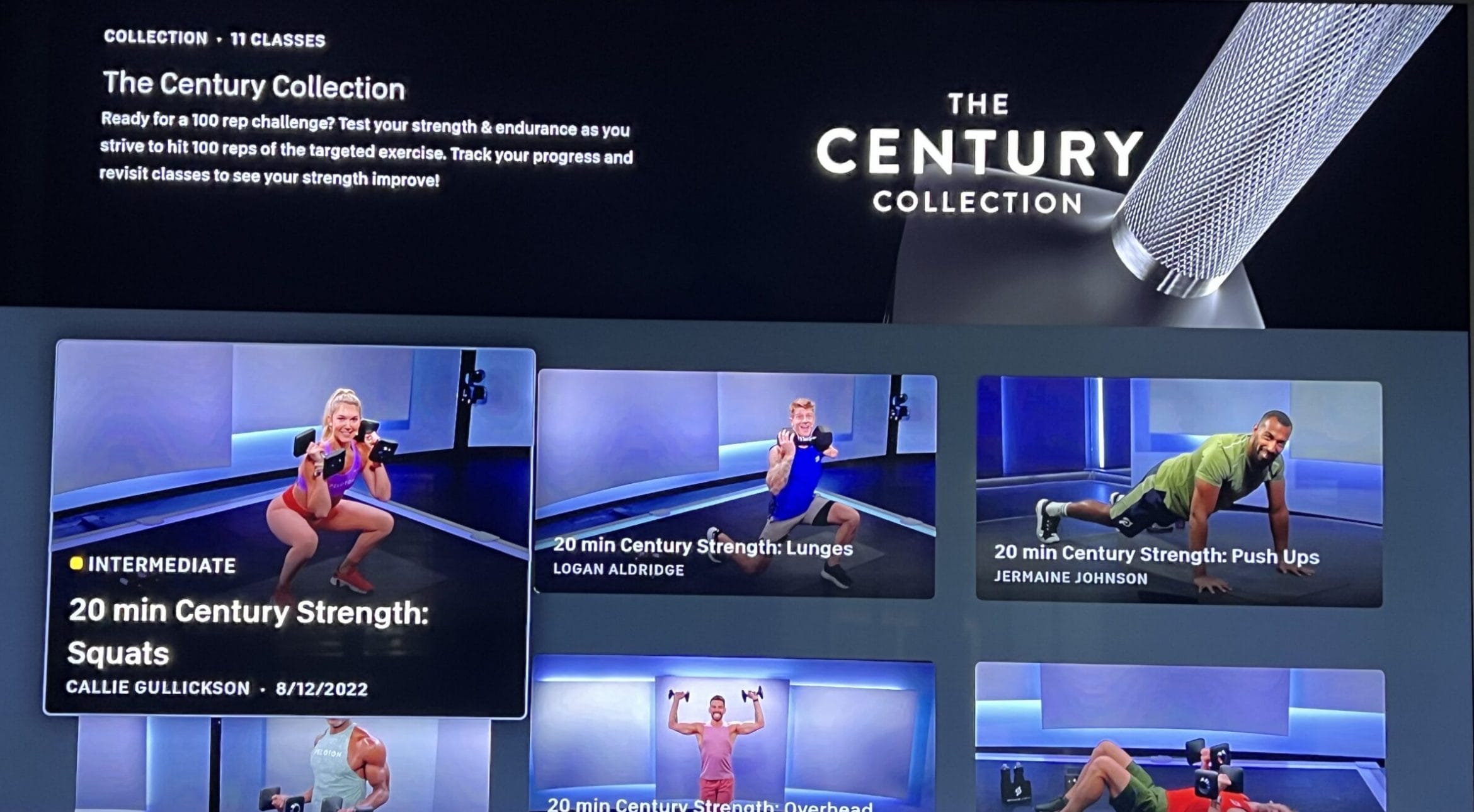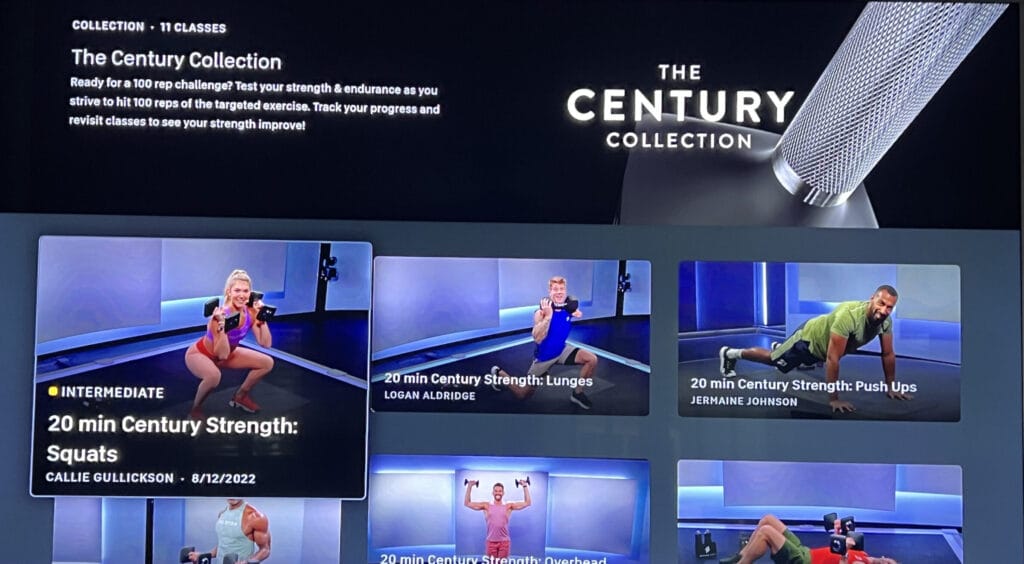 Each 20 minute class in this collection focuses on a specific strength move, such as squats, lunges, push ups, overhead press, curls, thrusters, snatches, tuck ups, and deadlifts. The goal is to hit 100 reps by the end of the class. The description indicates that members will have their total rep count recorded so that they can revisit classes in which they achieved less than the target 100 reps.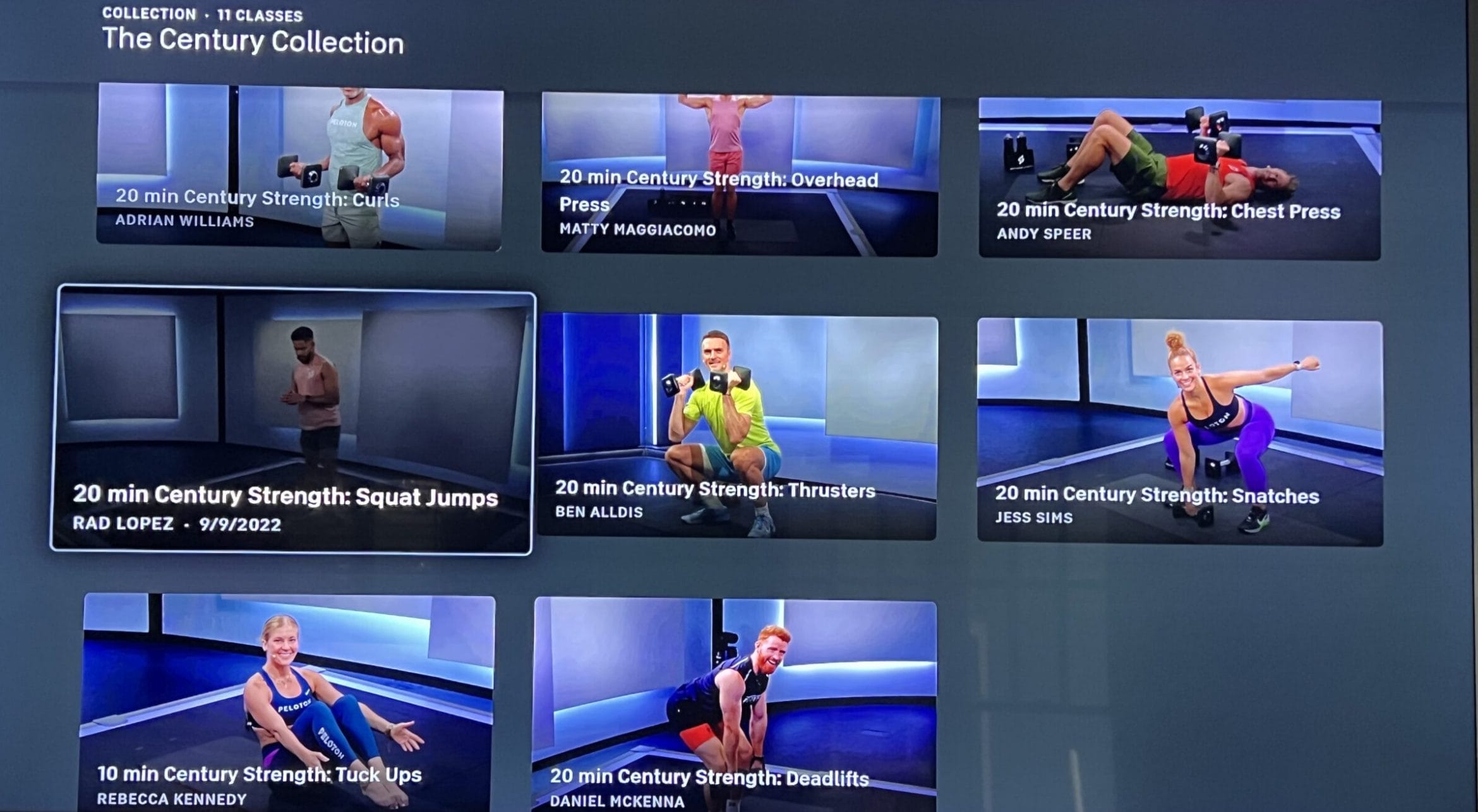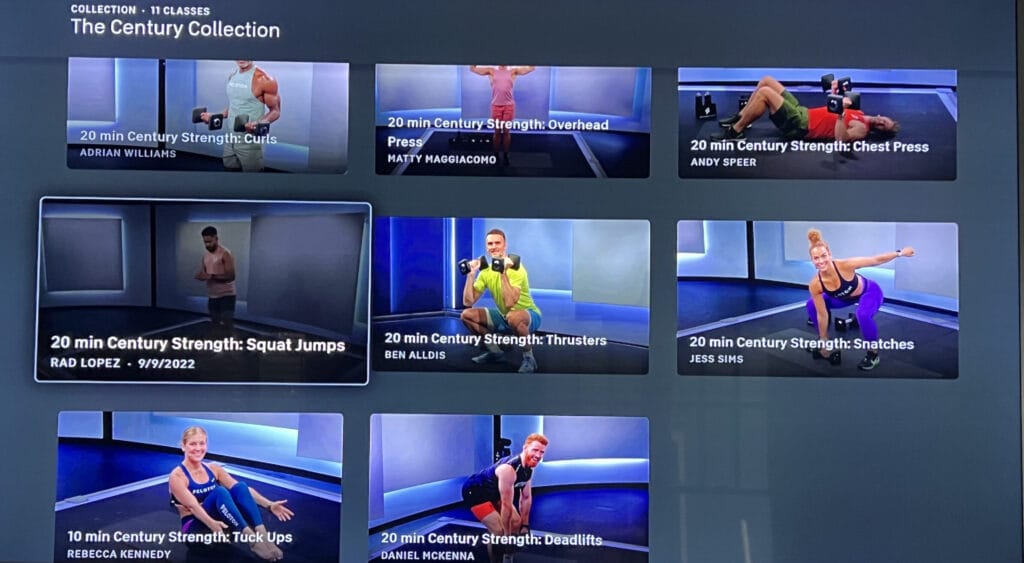 Guide users have reported that while they can see these new collections and classes on their device, they see an error screen when actually attempting to start the class. This could indicate that the classes were accidentally released early and were not yet ready for launch.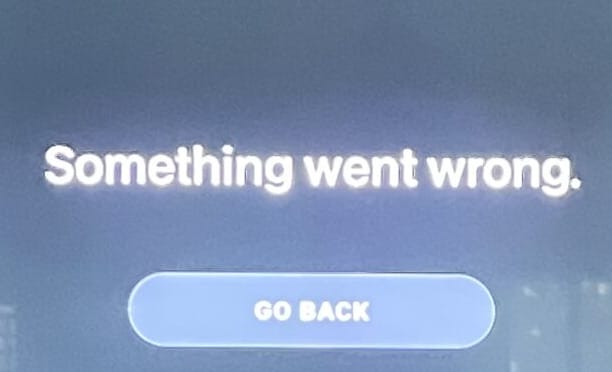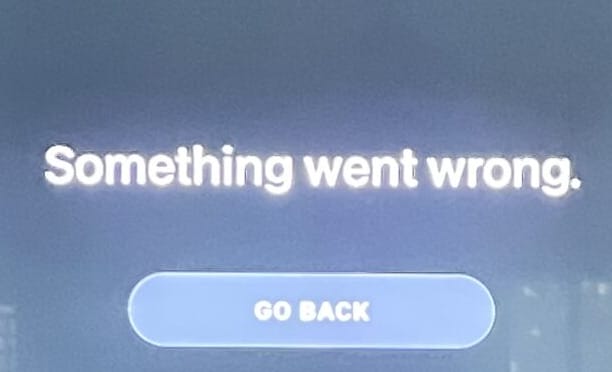 At the moment these collections appear to be exclusive to the Guide and are not showing up on other platforms such as Bike/Tread devices, the app, or web browser. This tracks with the strategy Peloton has implemented since the release of the Guide; they release new programs (such as Floor Bootcamp, split strength programs, and Arms with Tunde) exclusively to Guide owners for about seven weeks before making them available to all Peloton members. However, since these collections appear to be geared towards a feature only available on the Guide – rep counting – they may remain exclusive to the Guide.
The Peloton Guide was first released in April of 2022 and is Peloton's first-ever strength connected product. If you're interested in learning more about the Peloton Guide, be sure to check out our hands-on overview article.
We will continue to provide updates regarding these new collections – including links to the specific classes, as well as the official release of rep-counting on the Peloton Guide, as more information becomes available.
---
Want to be sure to never miss any Peloton news? Sign up for our newsletter and get all the latest Peloton updates & Peloton rumors sent directly to your inbox.