Update – Peloton has officially confirmed the opening date & Tread classes now.
Original Post
This morning, Peloton began making some posts on social media sharing that there would be no live classes from London from September 4-13, but to stay tuned for more, starting September 14th.
You may notice that there are no live classes from our London Studio from Sept 4–13. We're not taking time off—we're working on something for our Members. Stay tuned for more, coming September 14.
While it is not explicitly stated, the video accompanying this post makes it clear that this down time is to migrate to the brand new Peloton studios opening in Covent Garden in London. The new UK Peloton production studio is located at 11 Floral St, WC2E 9HR – and the video opens with a street sign showing Floral Garden. Based on this, it would seem the plan is likely for the brand new London Peloton studios to open starting on September 14th, 2021.
The teaser video focuses on bike & bike classes – however, permitting floorplans have indicated that there will be a full Tread production studio in the new facility. You can read our original post detailing more about what to expect from the new studio – but you can see the floorplan from the permits shown below, which shows both a Tread and Bike studio.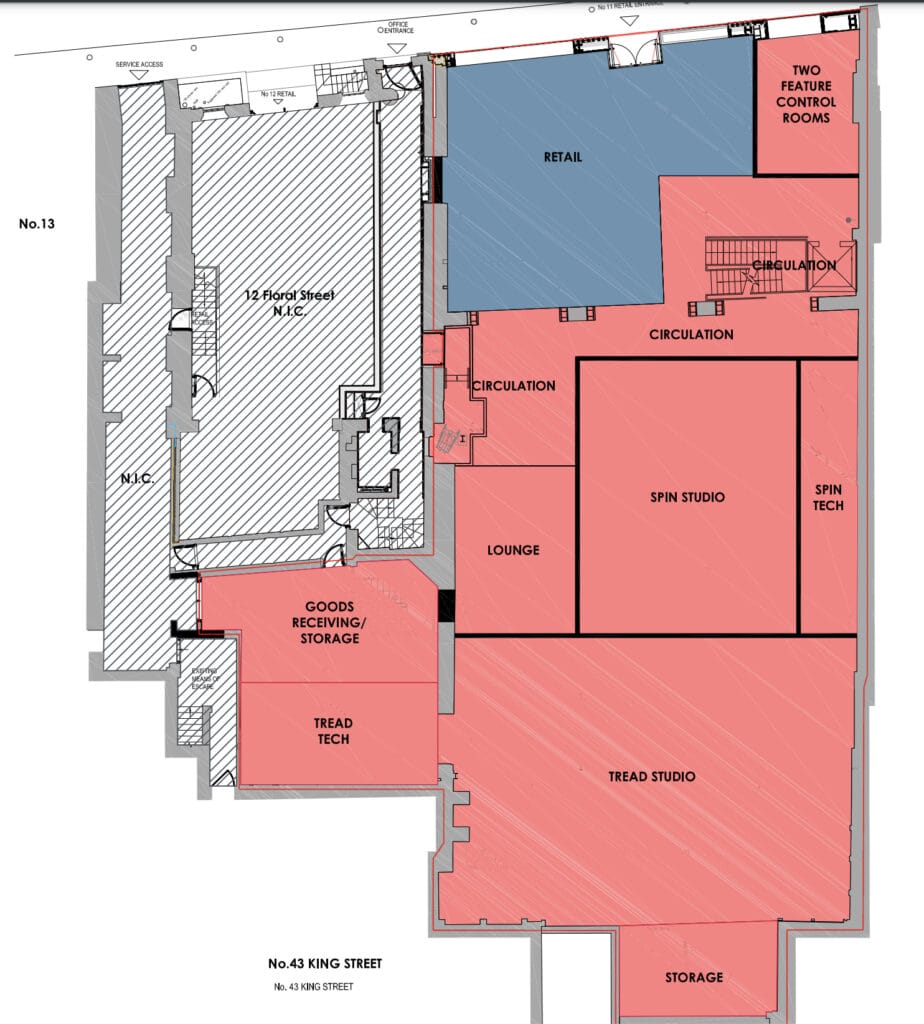 Peloton already has several Tread instructors rumored for the UK team, including Susie Chan and Joslyn Thompson Rule. Additionally, they have shared that they will be announcing 3 German Tread instructors this fall, who are also expected to teach out of the UK studio.
There is further evidence supporting classes beginning within the next month from the new studio. Peloton's 10-K report, which was recently released, contained the following information about their facilities (emphasis ours):
In September 2018, we entered into a lease for 11 Floral Street in London, which will serve as our content production hub for Europe and has 20,000 rentable square feet. We expect to begin production from this London location in the first quarter of fiscal 2022. We currently operate a temporary production studio in London where we produce local indoor cycling content.
Peloton's 1st quarter of fiscal year 2022 runs from July 1, 2021 through September 30th 2021.
There is no word yet on when the new London studio (or the PSNY studio) might reopen to classes with members in the audience again.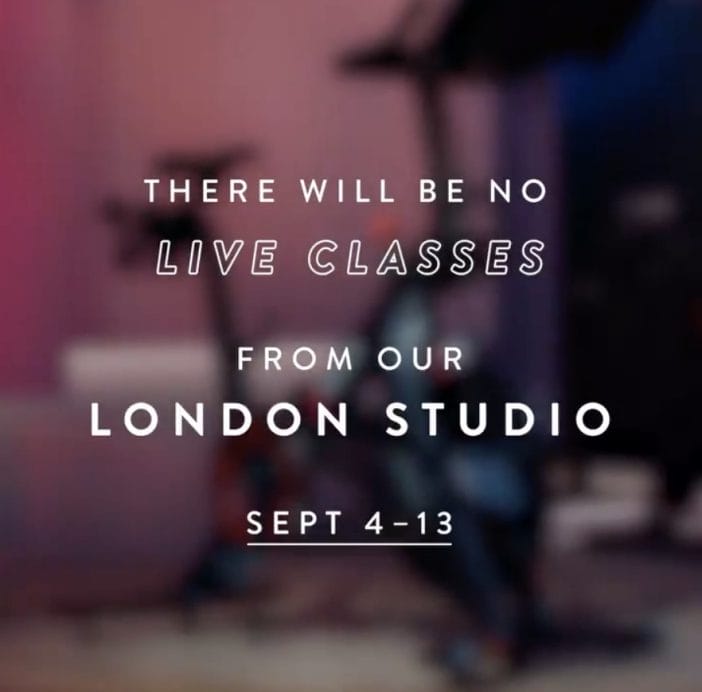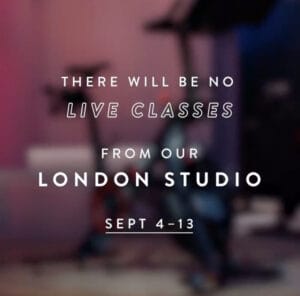 ---
Want to be sure to never miss any Peloton news? Sign up for our newsletter and get all the latest Peloton updates & Peloton rumors sent directly to your inbox.