Update – It looks like the new studio will open on September 14th.
Peloton's UK & European broadcast studios are getting a big upgrade this year. For around the past two years, Peloton has been working on building out a permanent production facility in London: located at 11 Floral St, WC2E 9HR, in Covent Garden.
Although the exact timing still is not clear, recent postings on social media have indicated that construction is nearly (or completely) finished. The principal contractors for the construction project is Knight Harwood. One of their directors, Oliver Driscoll, shared on LinkedIn last week that their team had handed off the project over to Peloton.
Congratulations to our team delivering Peloton's new London studio for a fantastic handover earlier today. A textbook delivery to a very happy client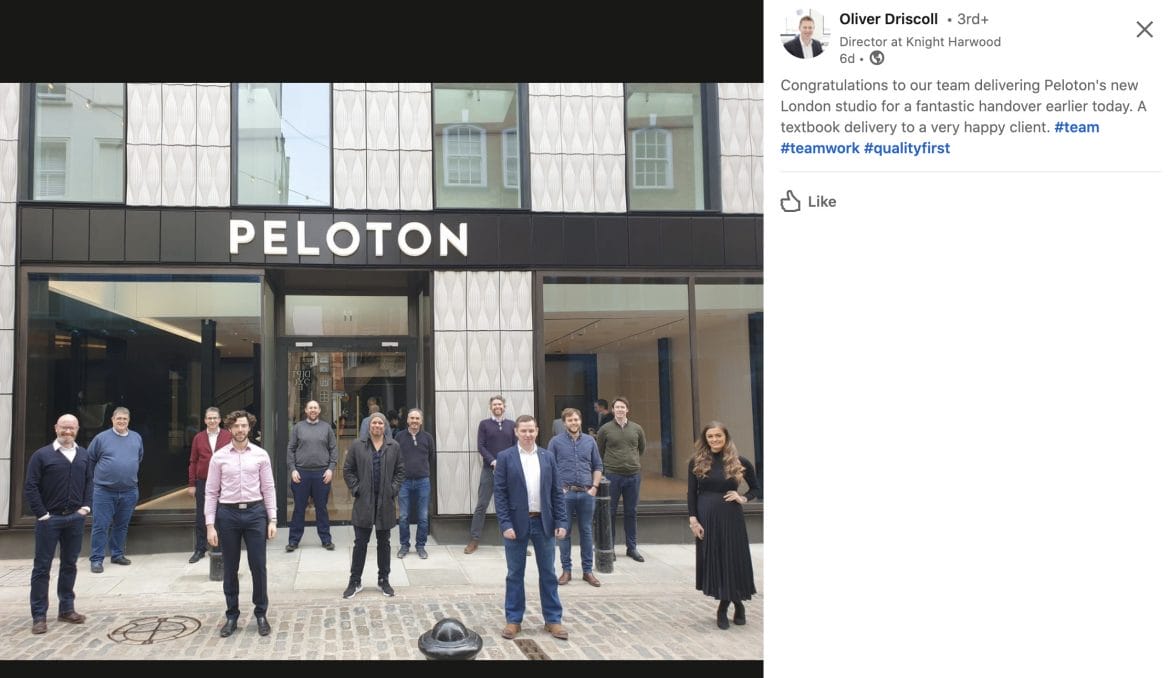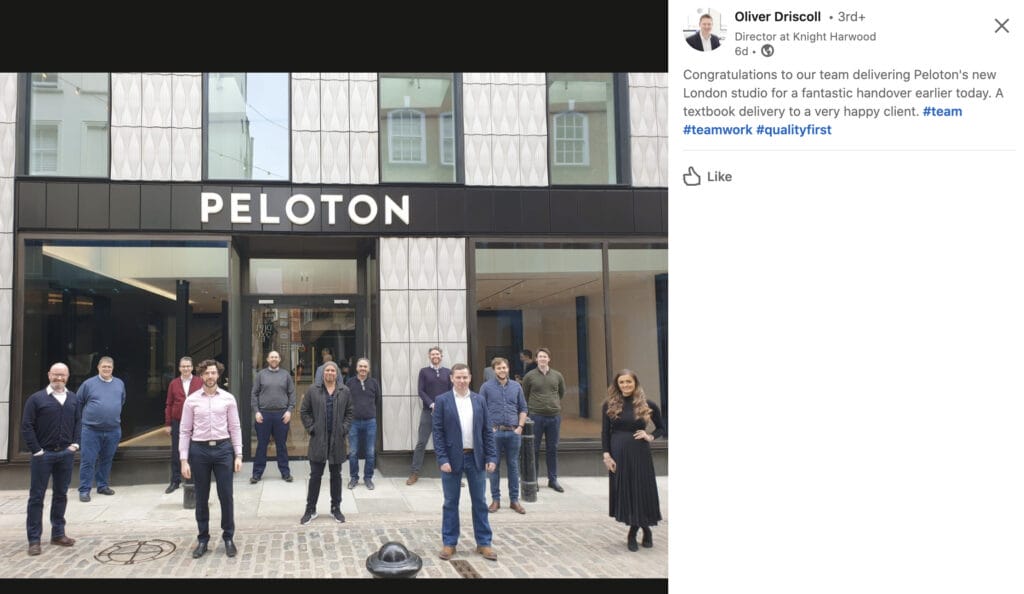 One big upgrade the facility will have is a studio for Treadmill classes. These were detailed in some of the building permits filed at the beginning of the project.
Peloton will occupy approximately 20,000 square feet within the Building. The ground floor space will principally consist of a treadmill studio of (approximately 2,075 square feet), a spin studio of approximately 1,200 square feet, reception and lounge areas for studio customers, as well as well a space displaying Peloton equipment, apparel, and accessories.



There will be up to 23 treadmills in the treadmill studio, and there will be dumbbell weights in various sizes (1-2 dumbbells per treadmill), and bands for use with the treadmills. As such, at any one time, there could be 22 customers and 1 instructor working out in the Tread Studio. There will be up to 35 bikes in the spin studio, and there will be dumbbell weights in various sizes (1-2 dumbbells per bike), for use with the bikes. As such, at any one time, there could be 34 customers and 1 instructor working out in the Spin Studio.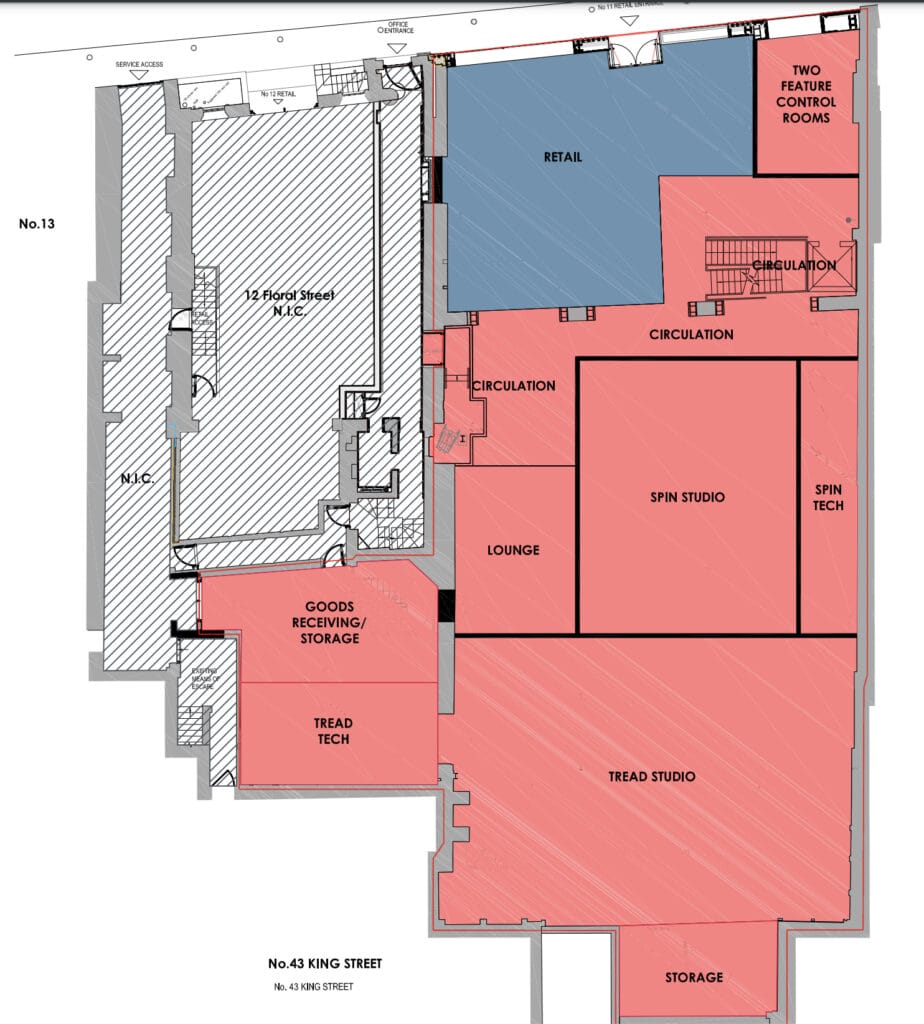 This leads to the question: When will Peloton announce their Peloton UK Tread Instructors? Or German Tread Coaches. We still don't know unfortunately. But we do know Peloton will be broadcasting Tread classes from the UK, so it is only a matter of time.
The facility will also have a 3rd "flex" studio, to allow for yoga, strength, and other floor based classes. One of the construction companies involved, Mason UK, wrote a blog post detailing some of the unique challenges they faced installing the floors for all 3 studios.
Again, final timing for all of this is still a mystery, but seems to be getting closer. Although "delivery" of the project has happened, Peloton could have some final touches to put on themselves. When PSNY (Peloton Studios New York) officially opened last year, there was a 2 day period where no live classes took place as Peloton had to move all the production equipment from their old facilities to the new ones. It isn't clear yet if this will happen with the PSUK facilities as well.
One interesting note about the new facility – plans indicate that one of the production rooms will actually have a window from the street that looks into the broadcast facility, so people can get a peek into what the behind the scenes broadcasting looks like.
Peloton intends to use the small single window on the front elevation of Floral Street to display one of their production control rooms, which will show customers how they take the live images from their studios and turn them into their live streaming and the on-demand content.


Showing customers this work in process will provide an instant message from the street level that Peloton do not just sell high-end bikes and treadmills. Seeing the production control room is an important communication message to tie their exercise products to the available live and recorded content displayed.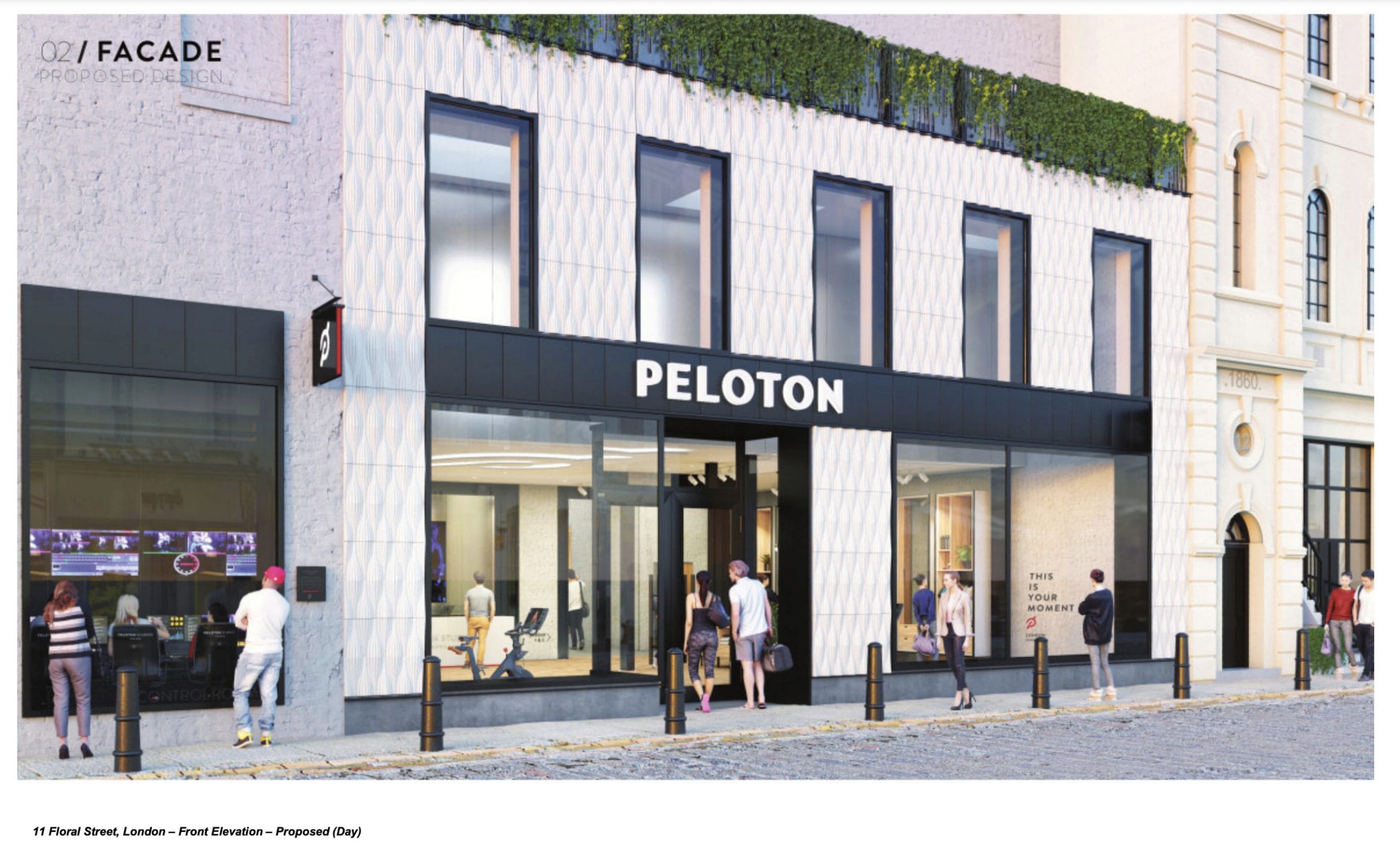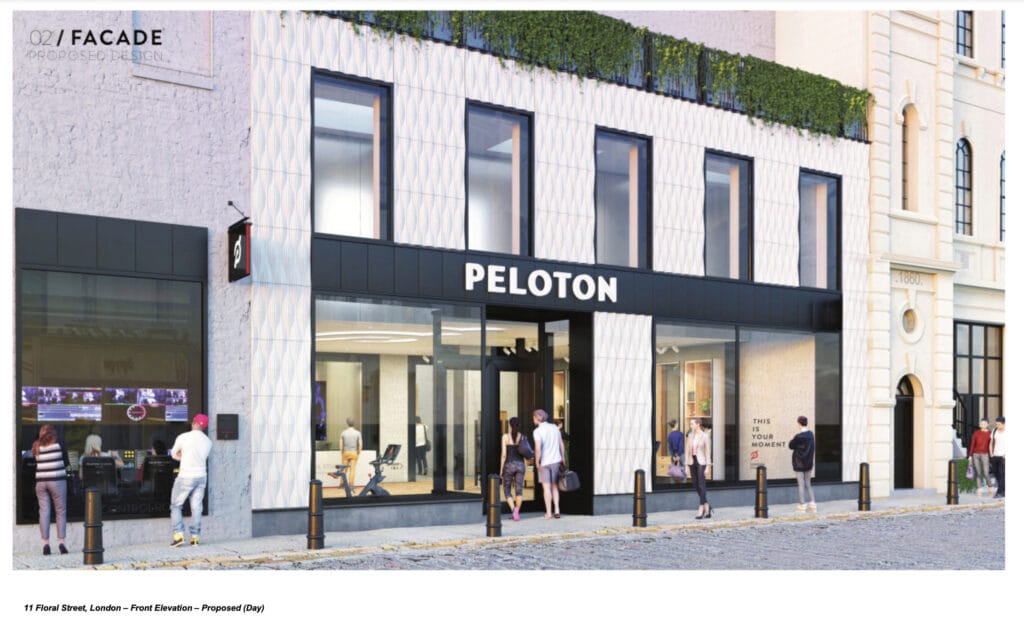 Peloton also plans to (or planned to when these documents were filed) greatly ramp up the number of classes produced. The plans include a list of class start times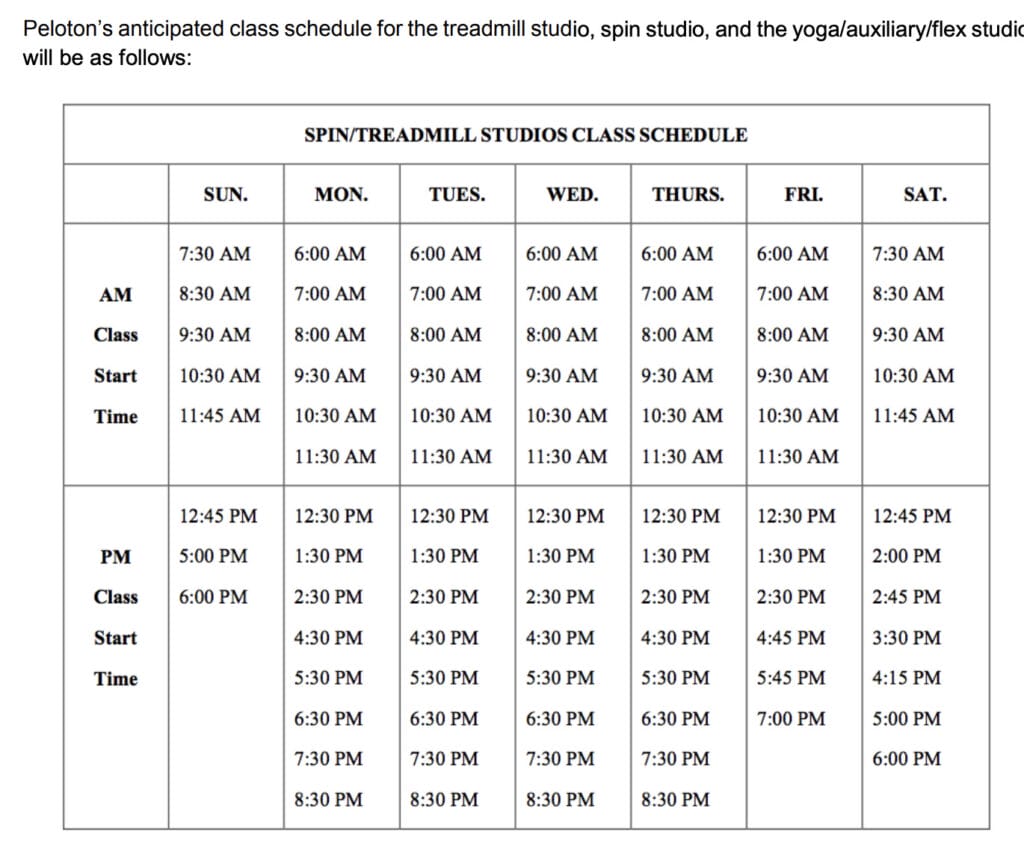 Peloton is continuing to hire worldwide, with hundreds of positions open – including some for production positions in London, which would be based out of the new facility.
We will continue to keep you updated as we hear more.
---
Want to be sure to never miss any Peloton news? Sign up for our newsletter and get all the latest Peloton updates & Peloton rumors sent directly to your inbox.