Since our news this morning regarding the Peloton Tread being available for sale again in most markets, we've received some additional information worth sharing.
First off – Peloton has shared that there will be 3 new German Peloton Tread coaches added this fall, with the announcement to come around/just after the Tread launches in Germany. This news was stated in their press release about the Tread today:
Joining the elite lineup of fitness instructors are three new German running instructors who will be introduced soon after the launch of Tread in the market.
It is not yet known if these coaches will be based out of the US or the UK. Most of the current German language coaches are currently based out of London – but one German coach, Nico Sarani, is based out of the New York City studio.
However, the brand new UK Peloton studio that is opening soon is reported to have a dedicated Tread studio these new German coaches could teach from. They might be joining Susie Chan & Joslyn Thompson Rule who are rumored to be new UK Peloton Tread coaches.
Speaking of the German release of the Tread, the initial news had simply said the Tread would be launching "this fall". However, an email signup page on Peloton's website has identified the launch date of the Peloton Tread in Germany as September 28th.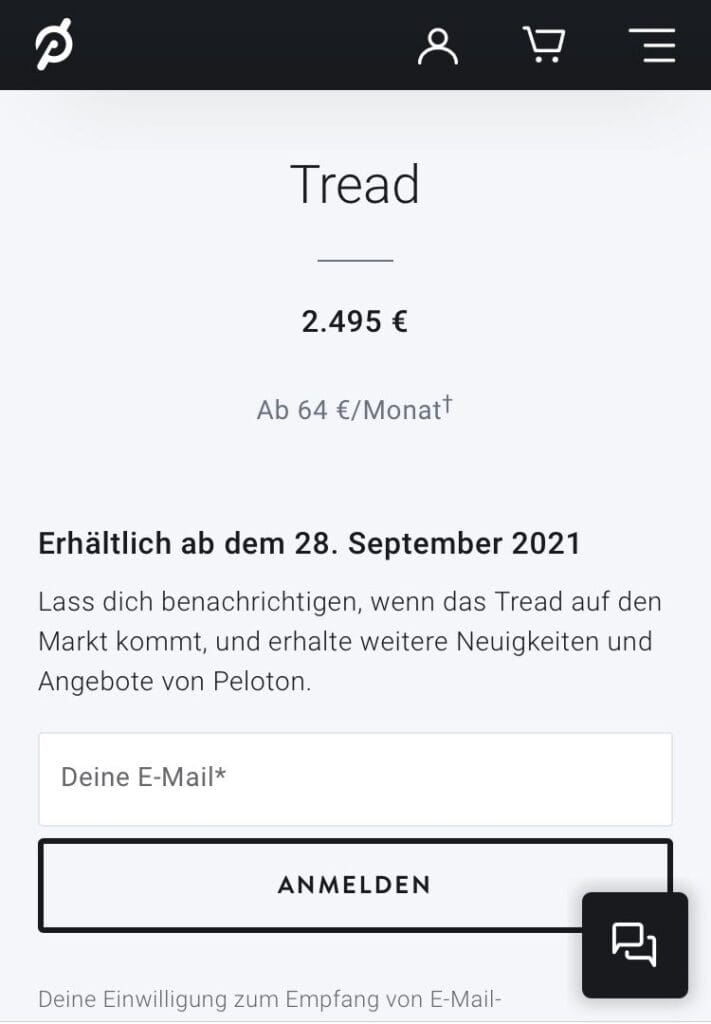 And for any US members wondering about new coaches based out of New York, there are several other Peloton coaches rumored to be in training or waiting to be announced. This includes Marcel Dinkins, Kirsten Ferguson, and Daniel McKenna.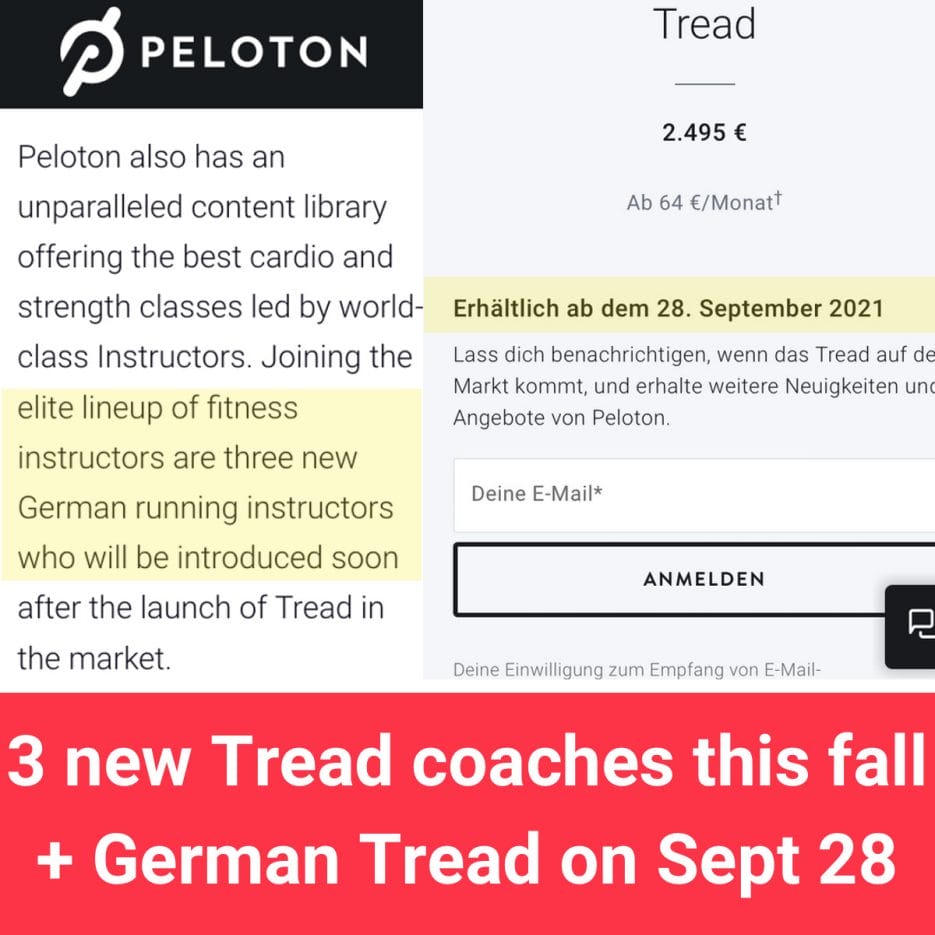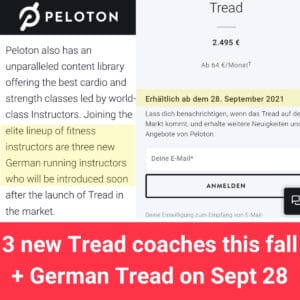 ---
Want to be sure to never miss any Peloton news? Sign up for our newsletter and get all the latest Peloton updates & Peloton rumors sent directly to your inbox.