Peloton has officially confirmed several big pieces of news for UK Peloton members. Classes will start from the new Covent Garden London Studio starting September 14th, there will be live Tread classes from London soon (and strength), plus a tease of new coaches soon too!
In a new blog post this morning, Peloton officially made the announcement which was previously teased last week.
Peloton Studios London officially goes live on September 14, so stay on the lookout for updates, special classes and some very exciting music moments we've got coming up to celebrate the launch of our new home.
Two of those special classes have been announced already – a 30 minute Pop ride with Leanne Hainsby that is the "biggest chart hits in this special class to celebrate the launch of Peloton Studios London." as well as a 30 minute Global Beats ride with Ben Alldis "celebrating the launch of Peloton Studios London as we ride to some of the biggest beats from across the globe—guaranteed to make you move!"
One of the exciting music moments has been announced as well, in the form of a 30 min Ministry of Sound: 30th Birthday ride with Ben Alldis – "It's the party of all parties! Dance the ride away with Ben to a playlist of Ministry of Sound anthems spanning 3 decades as we celebrate 30 years of one of the most iconic clubs in the world."
In a video teaser on Instagram, Bradley Rose said to "maybe" look for new coaches soon. Will this include previously rumored coaches Joslyn Thompson Rule, Susie Chan, and Jermaine Johnson?
Peloton did confirm that the studios will remain closed to the public for the time being.
Peloton has also officially confirmed for the first time that the London studio will have live Tread classes soon, which we first shared would happen earlier this year.
On that note, we'll be expanding our London output to new modalities, with Bike and strength coming to you live, plus live Tread running classes on the way!
Peloton is also teasing more classes, at better time for European members, with the opening of the new studio:
We're really excited to be able to deliver more classes, particularly LIVE workouts, at times that suit our European Members. Now more than ever, Members around the world will be able to work out with others live and smash goals together in real time—whatever their schedules look like.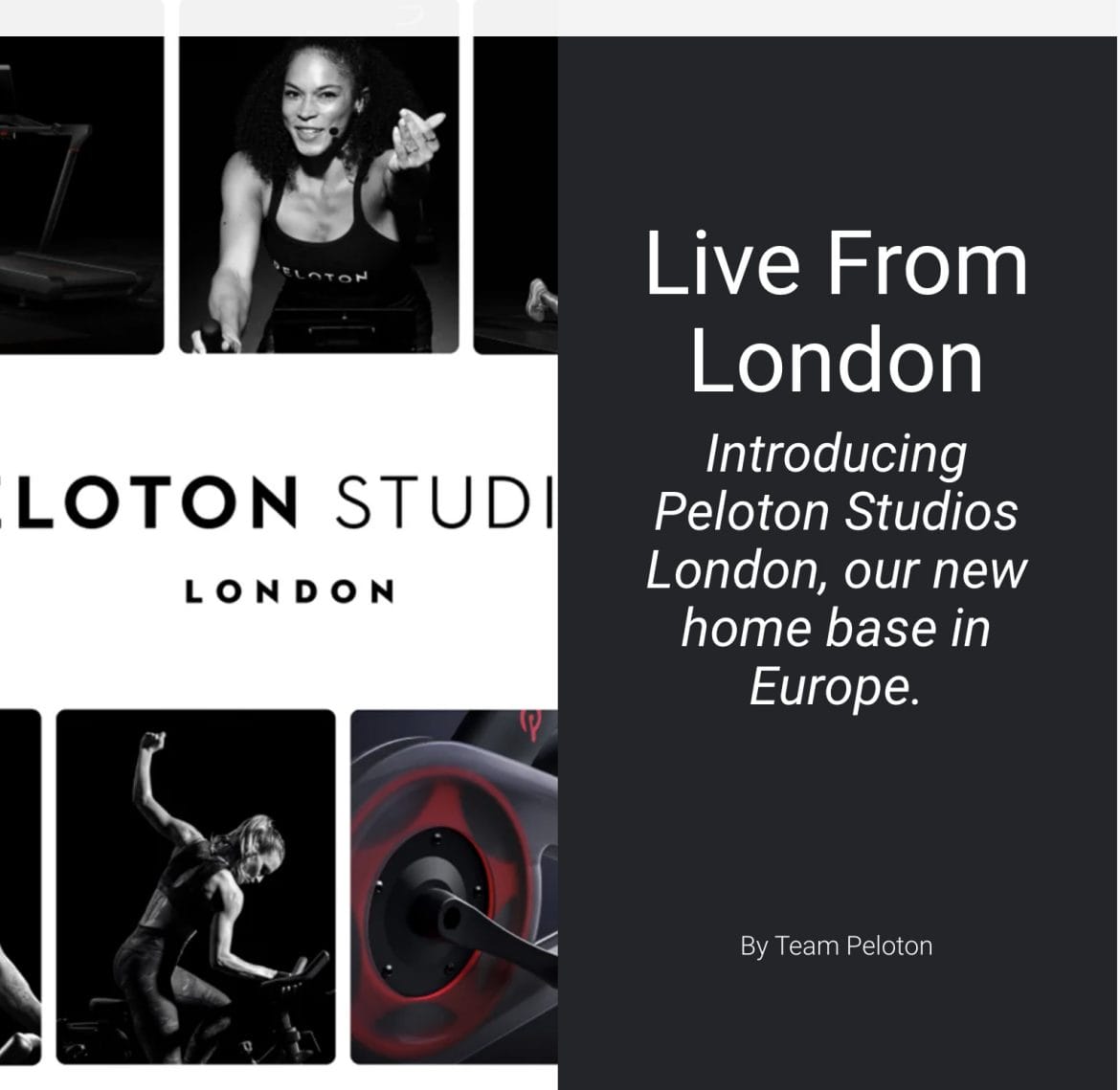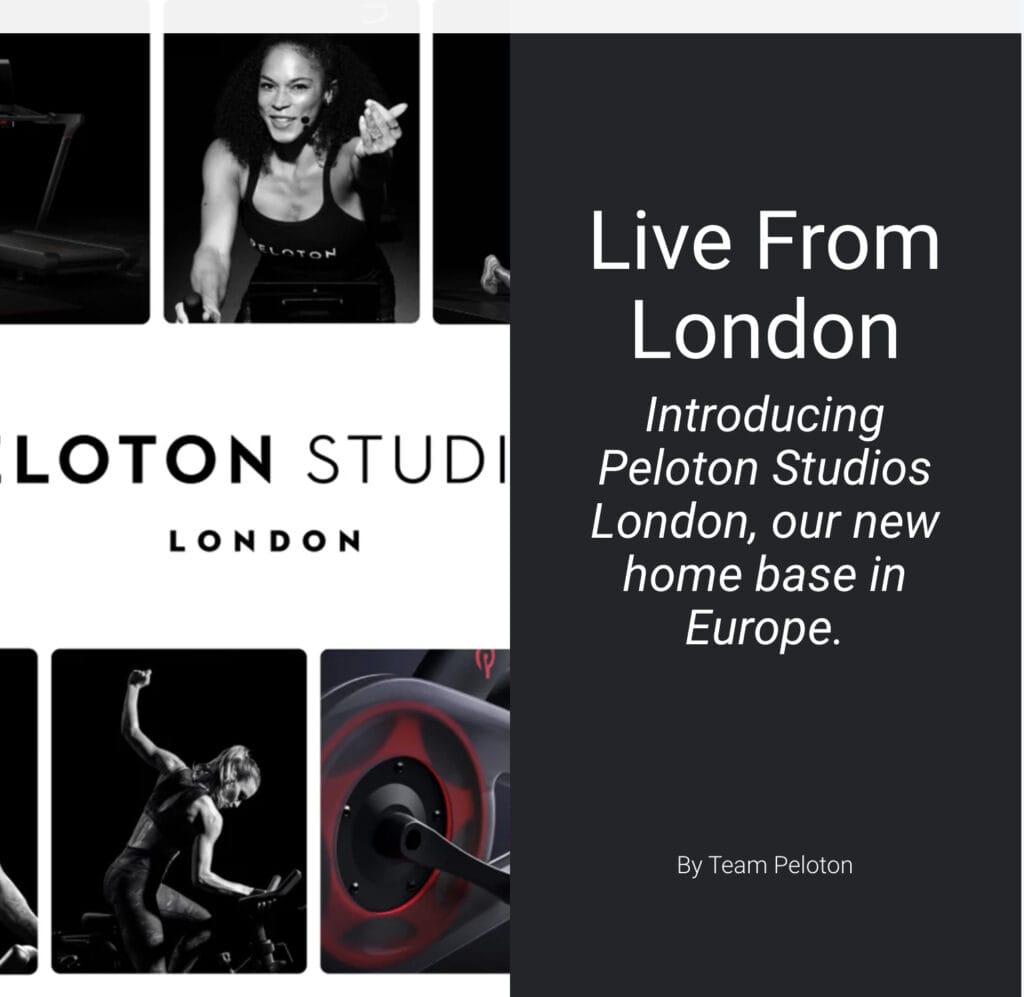 ---
Want to be sure to never miss any Peloton news? Sign up for our newsletter and get all the latest Peloton updates & Peloton rumors sent directly to your inbox.