This morning, the new, lower cost Peloton Tread has gone back for sale in the US, UK, and Canada. The Treadmill is available for $2,495 / £2,295 / $3,295 CAD.
The Peloton Tread will be available for Germany later this fall (one page seemed to indicate a September 28th launch date), and will be available in Australia at some point in the future.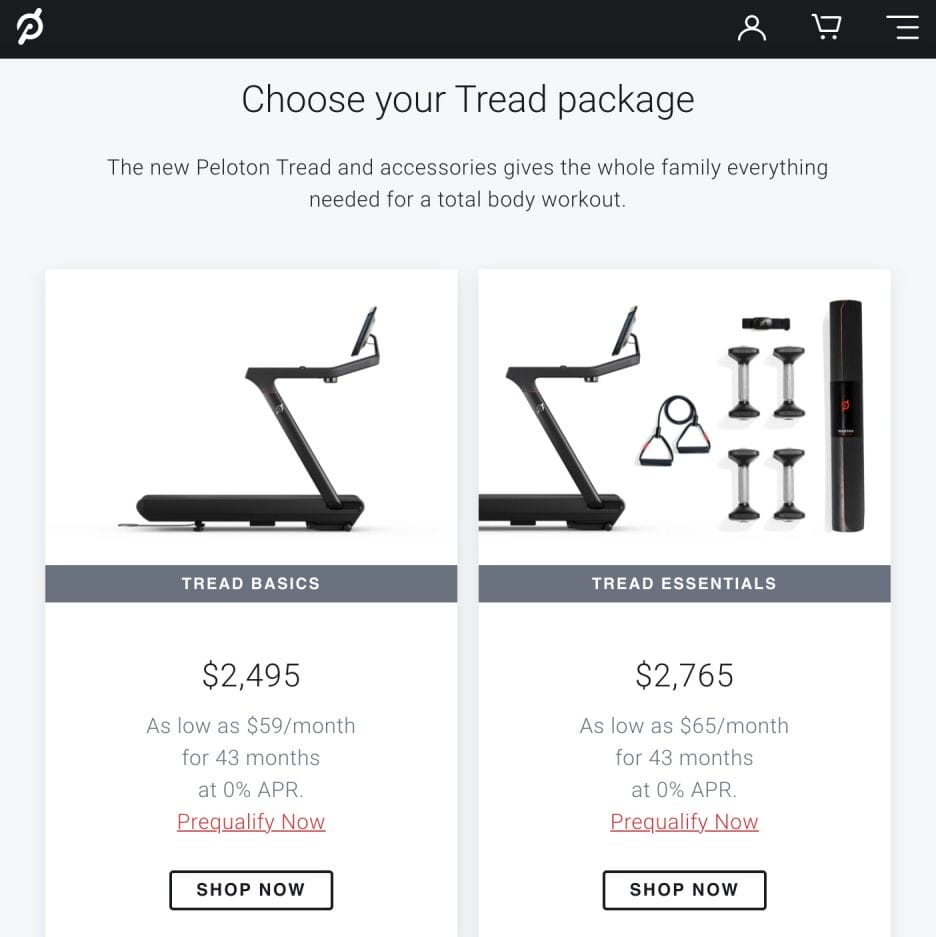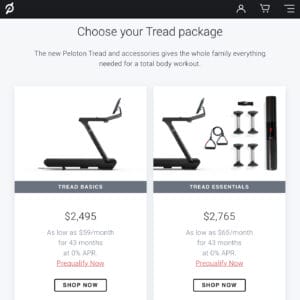 If you've purchased a Peloton product before, the ordering process looks slightly different for the Tread. It used to be you picked a delivery time as part of the checkout process. That is no longer the case. Now, Peloton appears to be handling delivery times on a regional / local basis, and will reach out to individuals in specific areas once it is time to schedule your delivery.
Peloton has created an entire new FAQ page just for Tread deliveries in the US. The following gives a high level overview of the new delivery scheduling process:
We're committed to providing Members with a seamless delivery experience. Once you place your order, your Peloton Tread will be put into a temporary scheduling hold until it's ready for delivery. We'll hold your spot in the delivery queue, and you'll be notified via email, as well as SMS if you have opted in, with a scheduling link once your order is available to schedule for delivery.


Orders will be scheduled for delivery based on the time that you placed your order and inventory availability in your specific postal code. Once your order is ready to schedule, you'll be notified via email, as well as SMS if you have opted in, to schedule your delivery with a scheduling link.


We release orders to be scheduled for delivery based on the availability within specific postal codes. We appreciate your patience.
The Tread had been pulled from the market in May, following a recall order from the CPSC over the risk of the video screen falling off.
Earlier this month, the CPSC approved a fix for the Tread, paving the way for sales to begin again.
Peloton had announced on August 24th that the Tread would be back on sale today.
Today's relaunch only has to do with the new, smaller, lower cost Peloton Tread. The original Peloton Tread+ (with the slatted running belt), still remains under a recall order. No fix has been approved by the CPSC for the Tread+. The Tread+ was recalled due to the risk of objects, people, and pets being sucked under the belt itself. This will likely require manufacturing changes to fix it, and is expected to take a longer time for a fix to be approved & released.
There are still several open lawsuits from shareholders & members over the Tread+. Additionally, last week Peloton shared that they are under investigation by the DHS, DOJ, and SEC surrounding the communication and timeline for the Tread+ recall.
---
Want to be sure to never miss any Peloton news? Sign up for our newsletter and get all the latest Peloton updates & Peloton rumors sent directly to your inbox.