Update – The Peloton Daft Punk artist series was officially announced on December 29th.
Members can look forward to Peloton Daft Punk classes & an artist series to drop on demand sometime over the upcoming holiday break.
As of publishing time, an encore 30-minute Peloton Daft Punk Run is currently on the upcoming schedule for 10:00 a.m. ET on Saturday, December 31 (New Year's Eve) with Olivia Amato. Update – Shortly after we shared this, the class was removed from the schedule.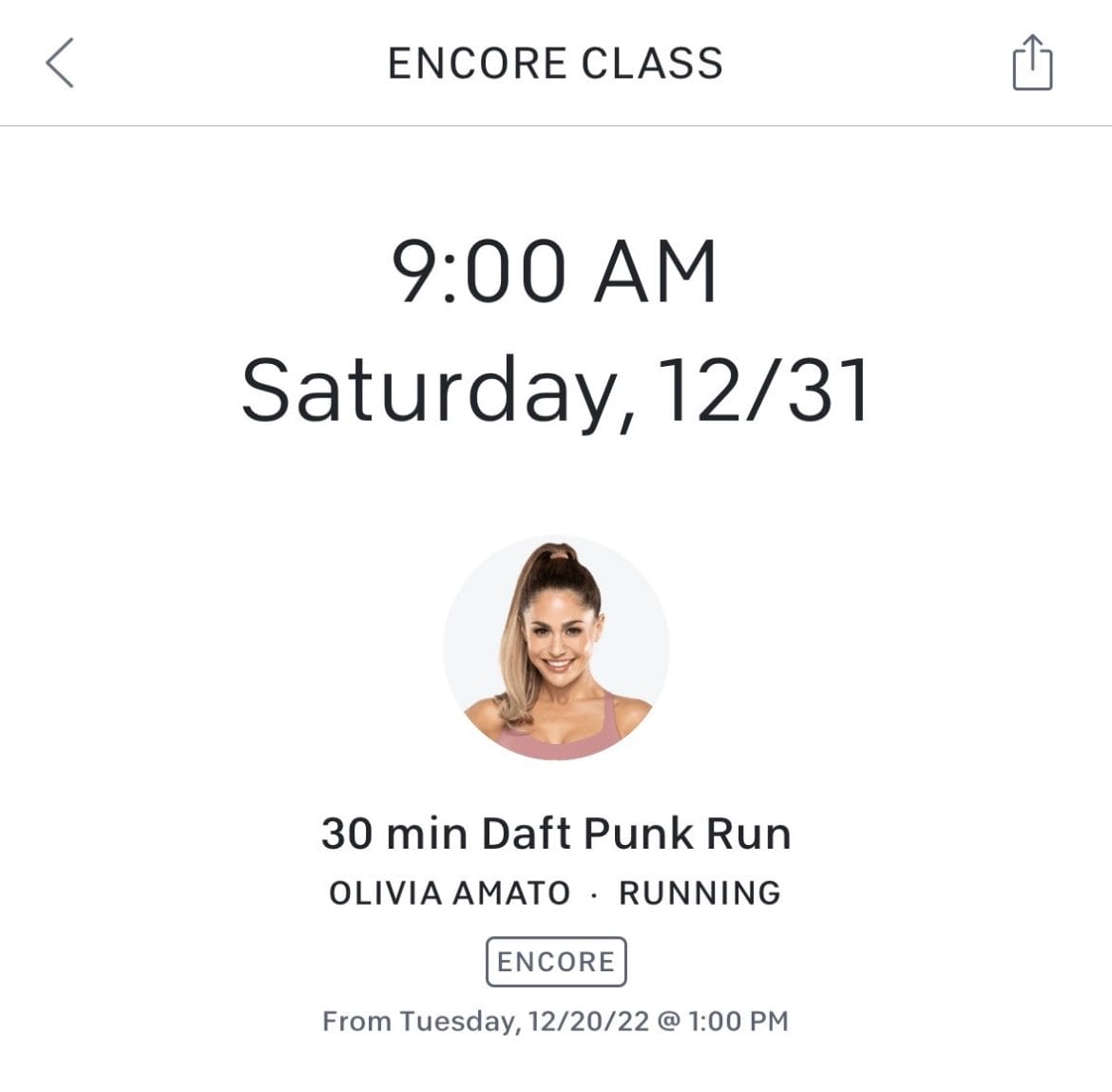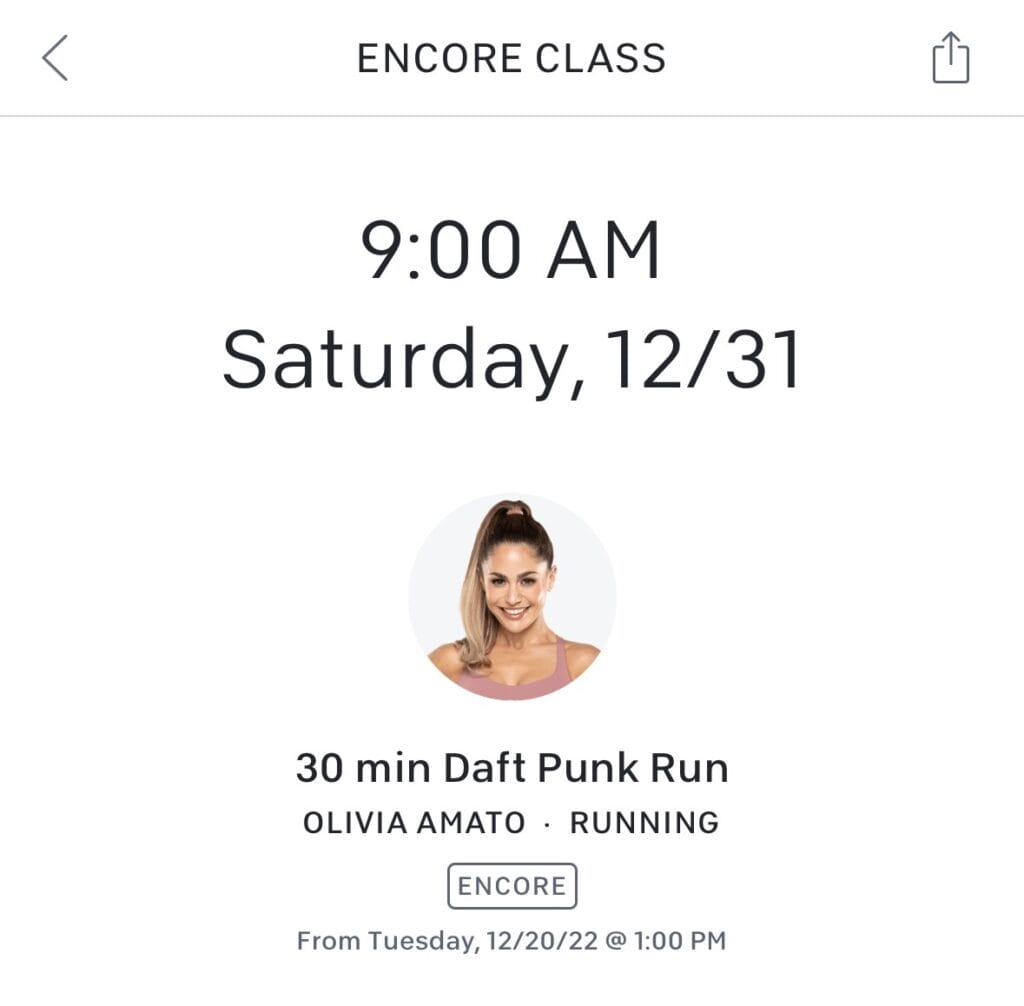 According to the class information, the run appears to have been filmed on Tuesday, December 20. Since artist series classes do not typically populate in the upcoming schedule until the series has been announced, this may have been added to the schedule in error. It also seems very unlikely that a Daft Punk artist series would only include one class, so we expect more to be added to the encore schedule once the series is officially announced.
It is currently unclear when exactly the series will drop. The past two years Peloton has released major artist series classes to the on demand library on Christmas Day – Taylor Swift in 2021, and The Beatles in 2020. However, both of those series were heavily teased in the days and weeks leading up to the release, and Peloton has not yet hinted at a potential Christmas Day artist series in 2022.
Another alternative is the Daft Punk series be tied to a New Year's artist release, with a different artist to be released on Christmas Day as well.
In case you missed it, Peloton recently announced that there will be no live classes from either Peloton Studios New York (PSNY) or Peloton Studios London (PSL) from Saturday, December 24 through Monday, January 2. However, Peloton will be dropping new content, including the Top 50 Countdown classes, during which Peloton counts down the top 50 most-loved tracks by members from the past year.
We will share more information about the upcoming Daft Punk artist series as soon as Peloton makes the official announcement. Are you excited about this upcoming artist series?
---
Want to be sure to never miss any Peloton news? Sign up for our newsletter and get all the latest Peloton updates & Peloton rumors sent directly to your inbox.