Peloton is renewing and expanding their popular Top 50 Countdown series from last year. The announcement came via Instagram this morning:
The music this year was—*chef's kiss*—perfect. Artist Series, Club Bangers, All for One—class after class we elevated the vibes with hit after hit. Now it's time to unwrap our latest soundtrack and relive all of the incredible songs that kept us moving with Peloton's Top 50 classes.
Count yourself in and let's get this party started.
According to the class description, each class will showcase a "Time to celebrate a year of milestones with the incredible music that kept us going. From epic new releases to classic fan favorites, we're counting down the top 50 most-loved songs played in Peloton's Top 50 of 2021 series."
This year's series will feature rides, runs, and strength classes. There will be five sets of classes with the breakdown of the 50 most-loved tracks by Peloton members. The series will begin on December 26 and run through December 30, and will include both live classes as well as previously recorded on-demand drops. The complete class schedule is below, and all classes are 30 minutes in length:
Schedule and List of Peloton's Top 50 of 2021 Classes
#50-41 Top 50 of 2021 Ride – Leanne Hainsby – 12/26/21 @ 10:00am ET [On-Demand]
#50-41 Top 50 of 2021 Run – Selena Samuela – 12/26/21 @ 10:00am ET [On-Demand]
#50-41 Top 50 of 2021 Core Strength – Olivia Amato– 12/26/21 @ 10:00am ET [On-Demand]
On New Year's Eve, Peloton will be encoring the complete series beginning at 7:00am ET and 12:00pm ET if you want to take classes back to back.
Peloton launched the Top 50 Countdown series for the first time in 2020. The series only featured rides, taught by Emma Lovewell, Leanne Hainsby, Alex Touissant, Cody Rigsby, and Kendall Toole. They also had a "Best of 2020" series highlighting the best songs of the year according to instructors.
As a reminder, there will be no live classes from December 31-January 2, as both the London and New York City studios will be closed over the New Year's holiday.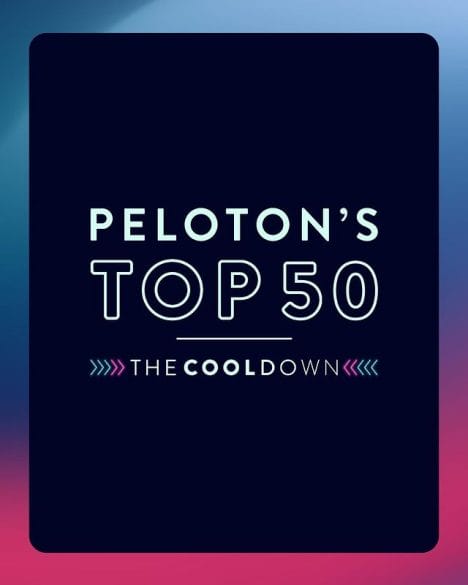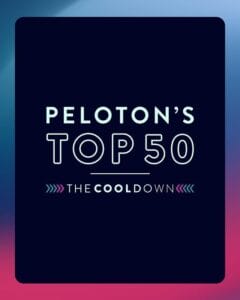 ---
Want to be sure to never miss any Peloton news? Sign up for our newsletter and get all the latest Peloton updates & Peloton rumors sent directly to your inbox.