Update – Peloton's New Year's Sale has officially started.
Peloton appears to be gearing up for a 2023 New Year's sale on the Bike, Tread, Guide, and more. Some members have reported receiving a mailer advertising a sale that will take place from December 26, 2022 through January 8, 2023.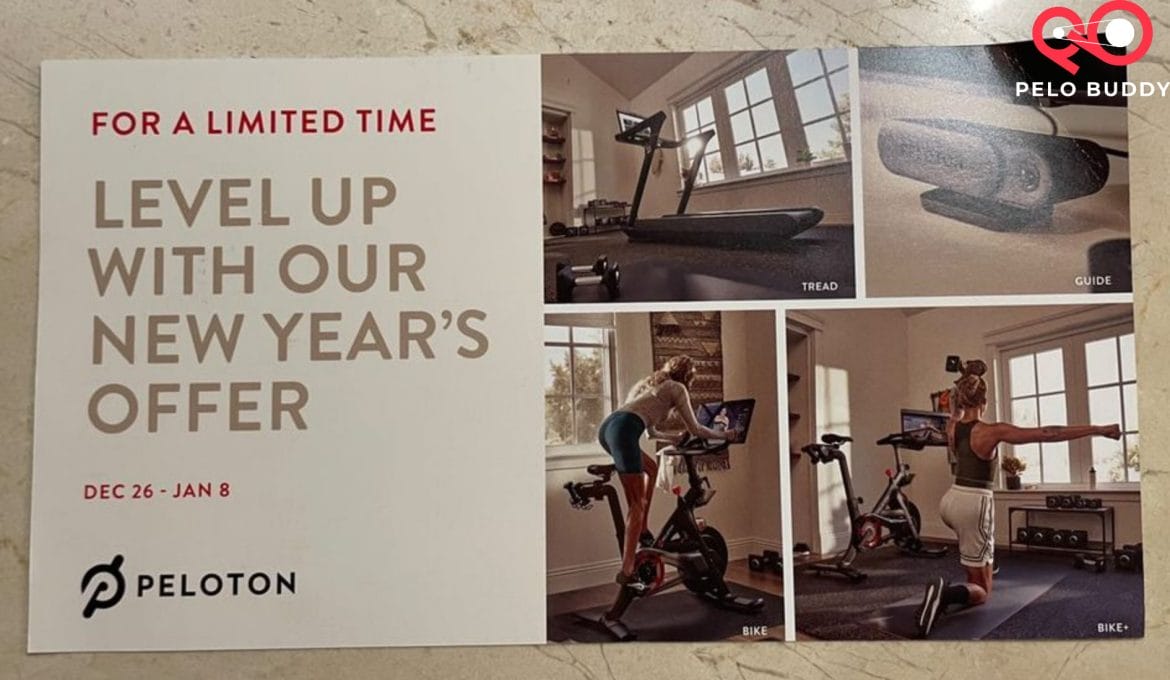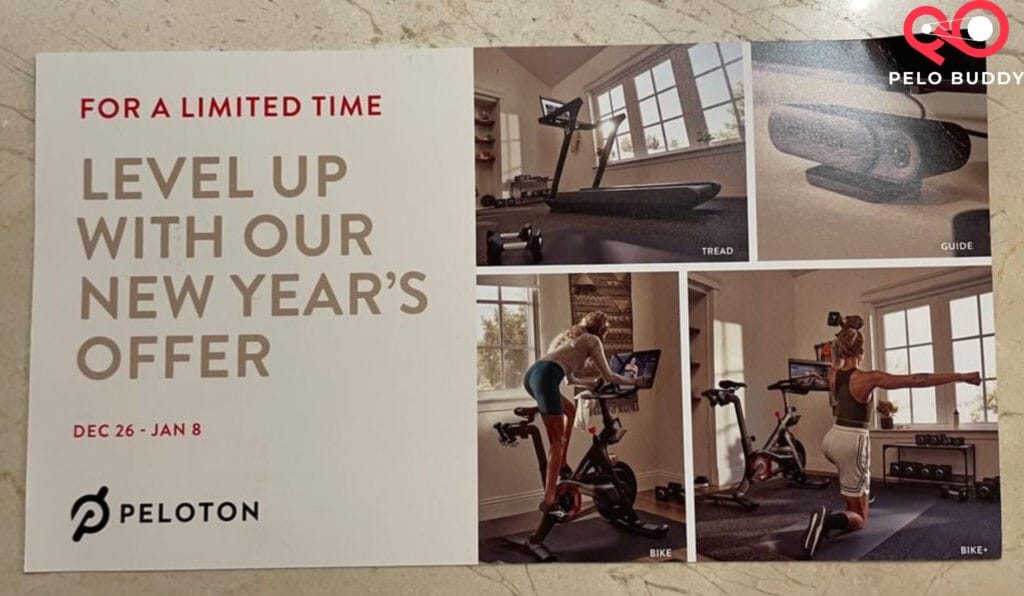 The mailer does not explicitly state what the sale will be; however, it will likely be another sale on accessory packages (as opposed to a discount on the hardware products themselves). The flier states: "Save on Peloton accessories like cycling shoes, non-slip grim dumbbells, and more when you purchase Peloton Bike, Bike+, Tread or Guide."
Interestingly, the Row is not specifically mentioned – but it has been included in the past two holiday sales, so it seems likely that it would be included in this upcoming sale as well.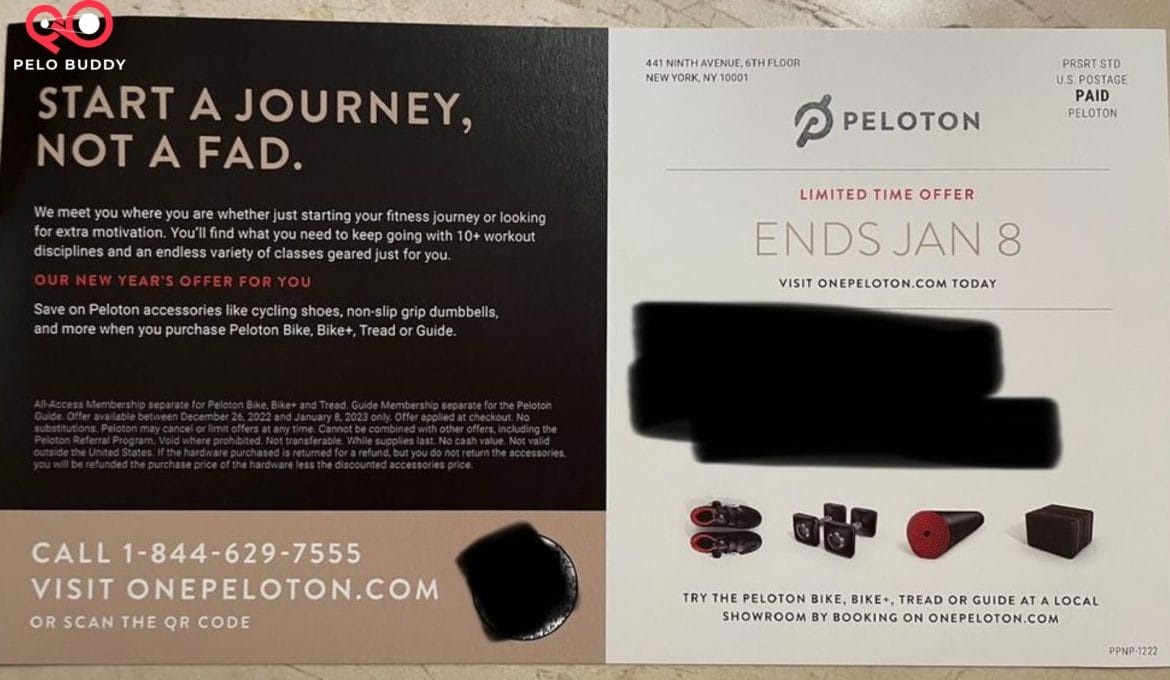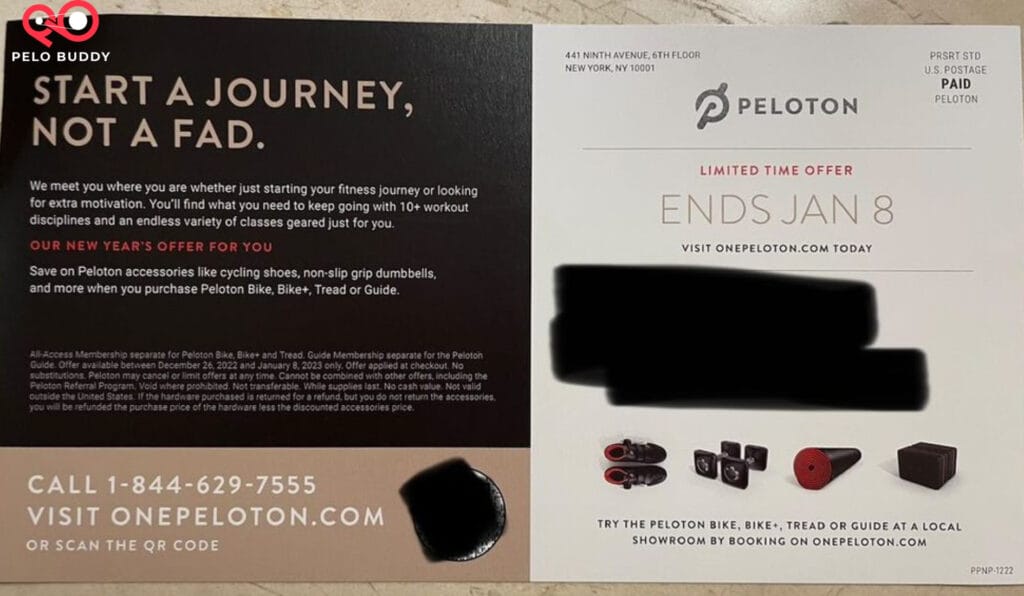 While not confirmed, our guess is that the United States New Year's sale could likely be for $500 off of Bike, Bike+, and Tread packages; and $250 off of Guide and Row packages.
While this would be lower than Peloton's 2022 Black Friday sale (which provided $600 off of Bike, Bike+, and Tread packages; and $300 off of Guide and Row packages), it would be more than the current holiday sales (which provides $400 off of Bike, Bike+, and Tread packages; and $200 off of Guide and Row packages). That being said, if you're considering purchasing a hardware device, you may as well make the purchase during the current sale, as Peloton typically offers a price match and all products come with a free-return 30 day home trial period.
Though the flier states that the offer is not valid outside the U.S., it seems very likely that there will also be sales in Canada, the United Kingdom, Germany, and Australia, as this has been the case with this year's other holiday sales.
It is currently unclear how many members are receiving these mailers or how Peloton determines which members to send them to.
We will share additional updates regarding Peloton's 2023 New Year's sale as soon as they become available.
---
Want to be sure to never miss any Peloton news? Sign up for our newsletter and get all the latest Peloton updates & Peloton rumors sent directly to your inbox.