This morning, Peloton officially announced some new coaches joining the UK Peloton team. This had previously been teased when announcing the new London studio was opening next week.
The new UK Peloton Tread coaches are Susie Chan & Jermaine Johnson.
Jermaine Johnson's premiere run is scheduled for Wednesday, September 15th @ 2:00pm ET.
Susie Chan's premiere run is scheduled for Thursday, September 16th @ 2:00pm ET.
Susie's instructor page on the Peloton site is live now. Here is a portion of her bio:
Previously more often found partying than PB-ing, Susie's gone on to become one of the most recognisable faces in the British running community, a three-time Marathon des Sables finisher and the world-record holder for the longest treadmill run in history. It's no wonder she believes everyone can be a runner, setting you up for success by focussing on technique, comfort and ticking off achievable goals, regardless of your age or ability.
We first reported about Susie Chan joining back in June.
You can find Susie on Instagram @susie_chan_
Jermaine also has an instructor page live now. You can see a portion of his bio below:
London born and raised, Jermaine is driven by the belief that you make your own opportunities. From working as a professional dancer through building a brand as a fitness coach and now in his dream role at Peloton, movement has always been at the heart of everything he does. But this isn't just going with the flow—this is movement powered by a hunger to hustle. It's about developing the determination and skill to navigate obstacles and always keep pushing forwards. With his focus and natural warmth, he helps people step out of their comfort zone but in tune with their own bodies—bringing them together to train hard whilst growing in confidence.
We first reported about Jermaine's rumored hiring earlier this week.
You can find Jermaine on Instagram @ jermainejohnsonuk
If you are debating getting either the Tread or Tread+, be sure to check out our guide comparing the difference between the two Peloton treadmills.
Peloton also recently announced 3 new Tread coaches in the US studio – Daniel, Kirsten, and Marcel.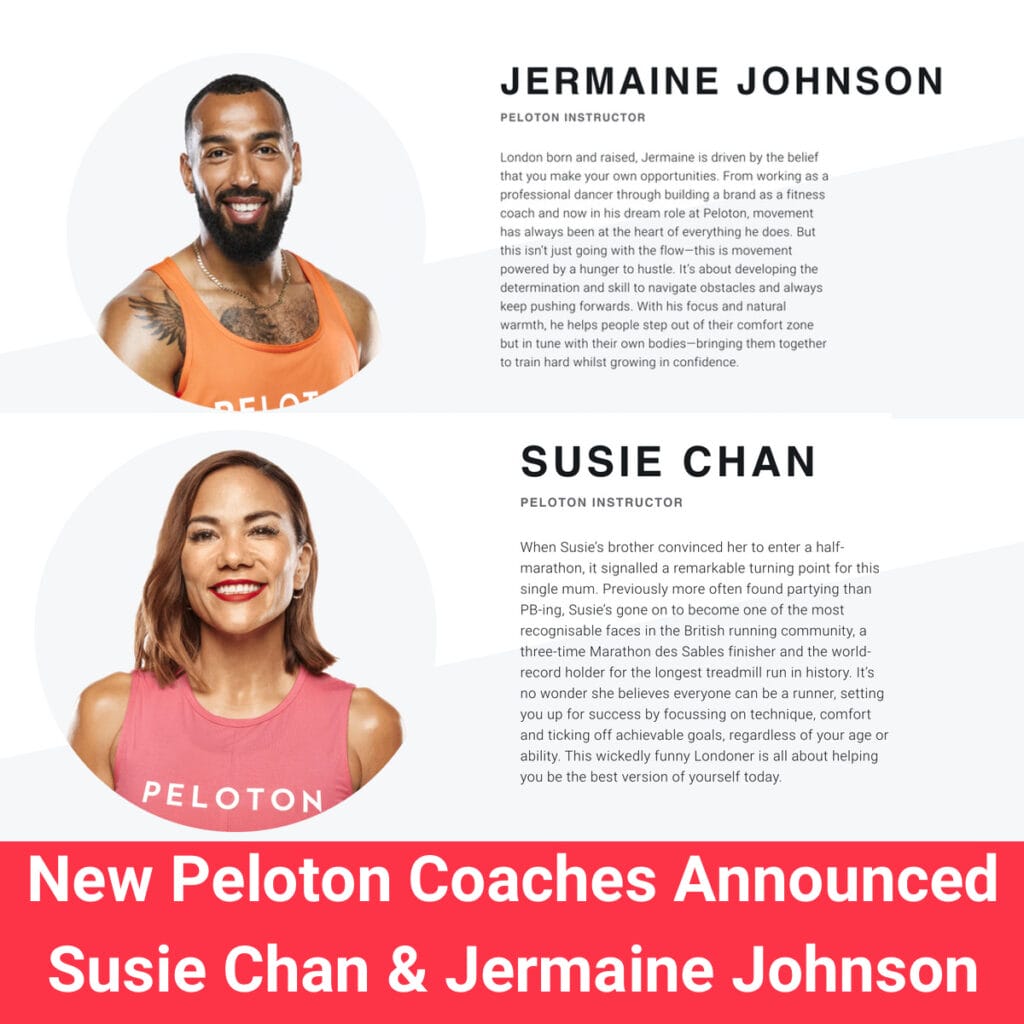 ---
Want to be sure to never miss any Peloton news? Sign up for our newsletter and get all the latest Peloton updates & Peloton rumors sent directly to your inbox.