Earlier this week it was revealed that Peloton instructor Cody Rigsby would be competing on Dancing With The Stars this season. The season premiere is Monday, September 20th, and filming can take up to 2.5 months.
Once the initial excitement had subsided, people immediately began wondering – what happens to Cody's classes during for the next two months? Will he still be teaching live classes? Many recent TV shows & filming productions have operated in a bubble, and had everyone remain on-site for the duration of filming for safety reasons.
Shortly after the announcement, Peloton began posting comments on social media reassuring people that Cody would in fact still teach. Cody even chimed in with a personal confirmation as well.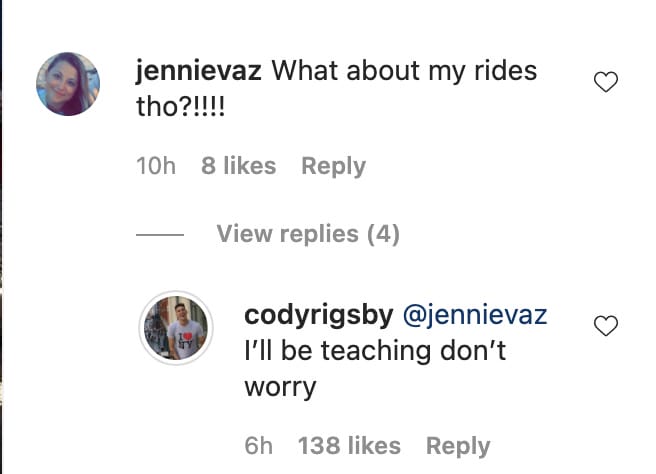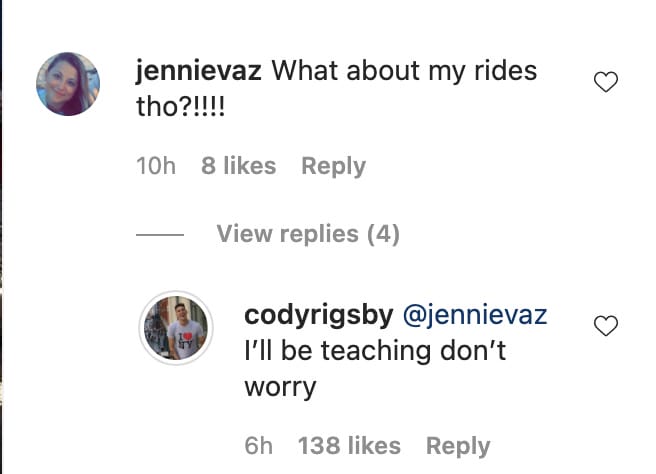 However, it wasn't clear how this would work – would classes be on-demand classes he previously recorded? Perhaps a "Live From Home" style filming from somewhere in Los Angeles? Or would he by flying back and forth from New York City to Los Angeles?
In a new interview with Parade yesterday, Cody shed more light on the subject. He revealed that the DWTS and Peloton teams had worked together, and that he would fly back and forth from NYC so he could do tapings & shows in California on the weekends, and live classes for Peloton in the middle of the week.
I will be teaching my classes. Peloton and Dancing with the Stars collaborated to make the perfect schedule for me. As it stands right now, I fly back on Tuesdays. I have a Tuesday night class, then we've got a Thursday or Wednesday class, and a Friday class, and I'll come back here Friday or Saturday, do rehearsals, and do camera blocking while I am here. But, also, in New York, I'll be rehearsing with my partner. So, it's going to be a fully packed schedule. Hopefully, it'll last two and a half months, 10 weeks, and we'll make it to the finale.
Be sure to check out the full interview on Parade for more thoughts from Cody and a few other early behind the scenes moments just from initial rehearsals.
Official pairings won't be announced until the premiere, but current rumors indicate that Cody Rigsby's partner on Dancing With The Stars will be Cheryl Burke.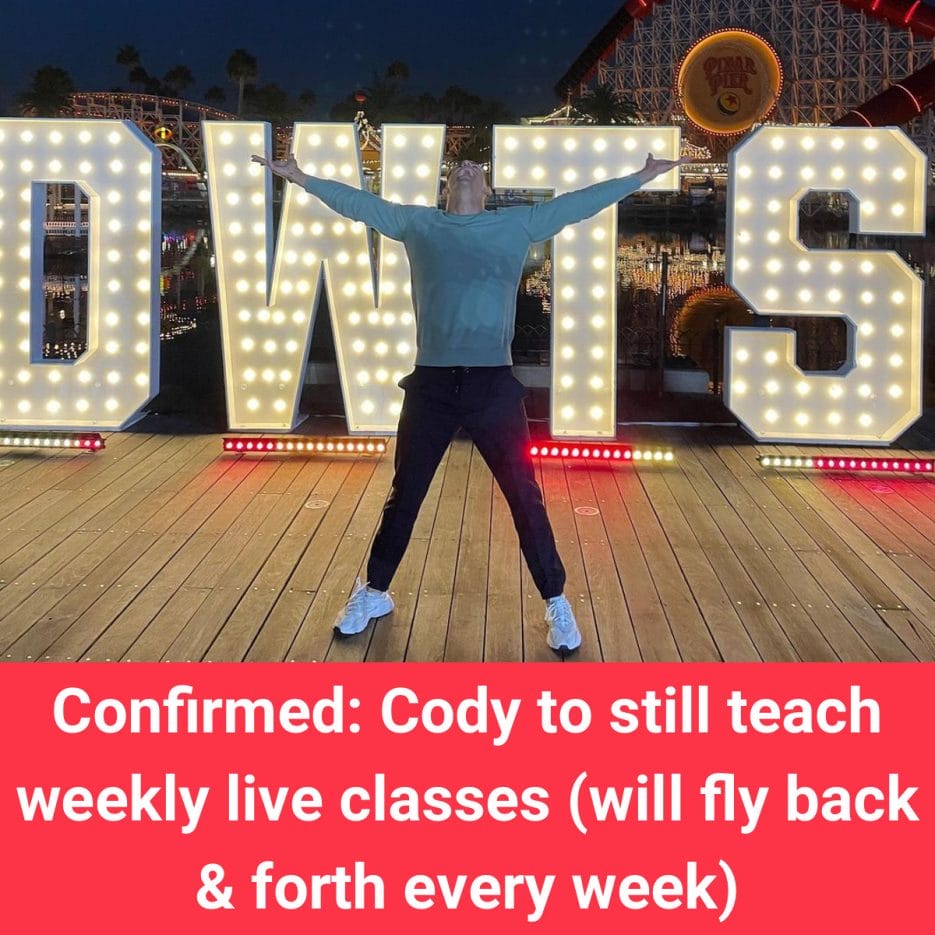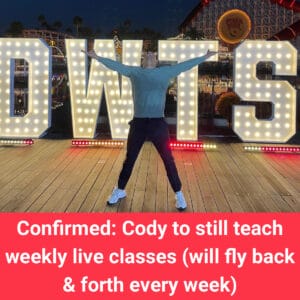 ---
Want to be sure to never miss any Peloton news? Sign up for our newsletter and get all the latest Peloton updates & Peloton rumors sent directly to your inbox.