Peloton has created a new "Remembrance" series of classes, to honor those lives lost or altered by the 9/11 tragedy.
The company shared yesterday that they planned to create the new series, sharing in a post:
Twenty years ago 9/11 altered the course of millions of lives–but it was also a day we came together, in the aftermath, to support one another. Our new Remembrance Classes, released tomorrow morning, honor human resilience, courage and the power of creating community. However you choose to honor the day, we wish you peace and healing.
The classes have now been added to the platform. There are four Remembrance workouts – a ride, two runs, and meditation.
List of Peloton 9/11 Remembrance Classes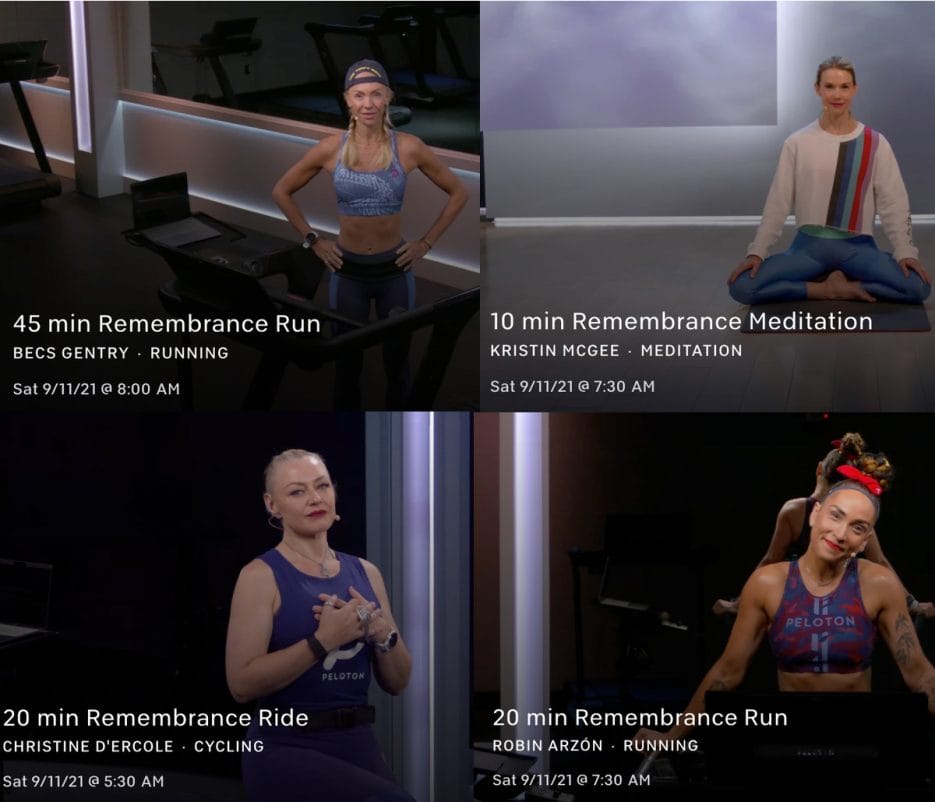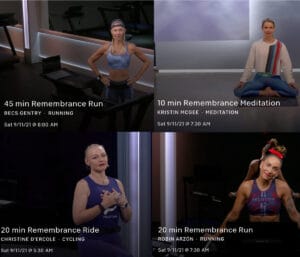 ---
Want to be sure to never miss any Peloton news? Sign up for our newsletter and get all the latest Peloton updates & Peloton rumors sent directly to your inbox.