Peloton has released a new milestone apparel collection (affiliate link), with new colors on tiers. After teasing the news earlier this week, Peloton made the official announcement on July 21:
Whether your first or 5000th (you read that right) we've got more ways to celebrate your work – new milestone styles are here and available to shop. High-five to that ✋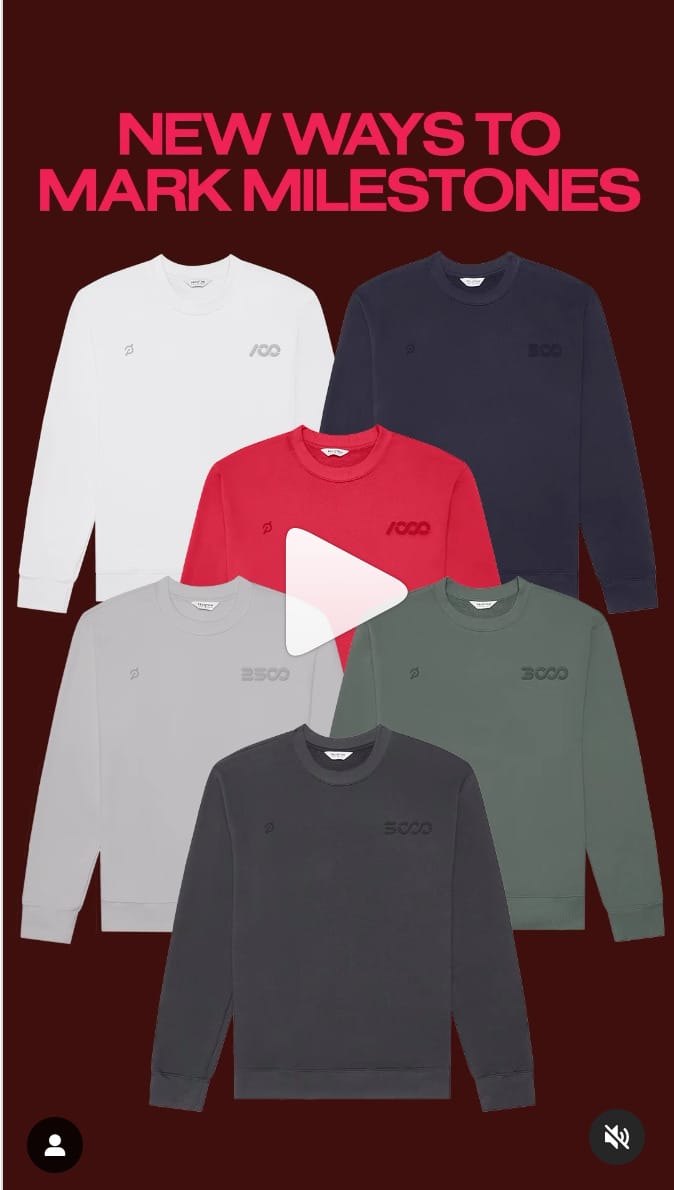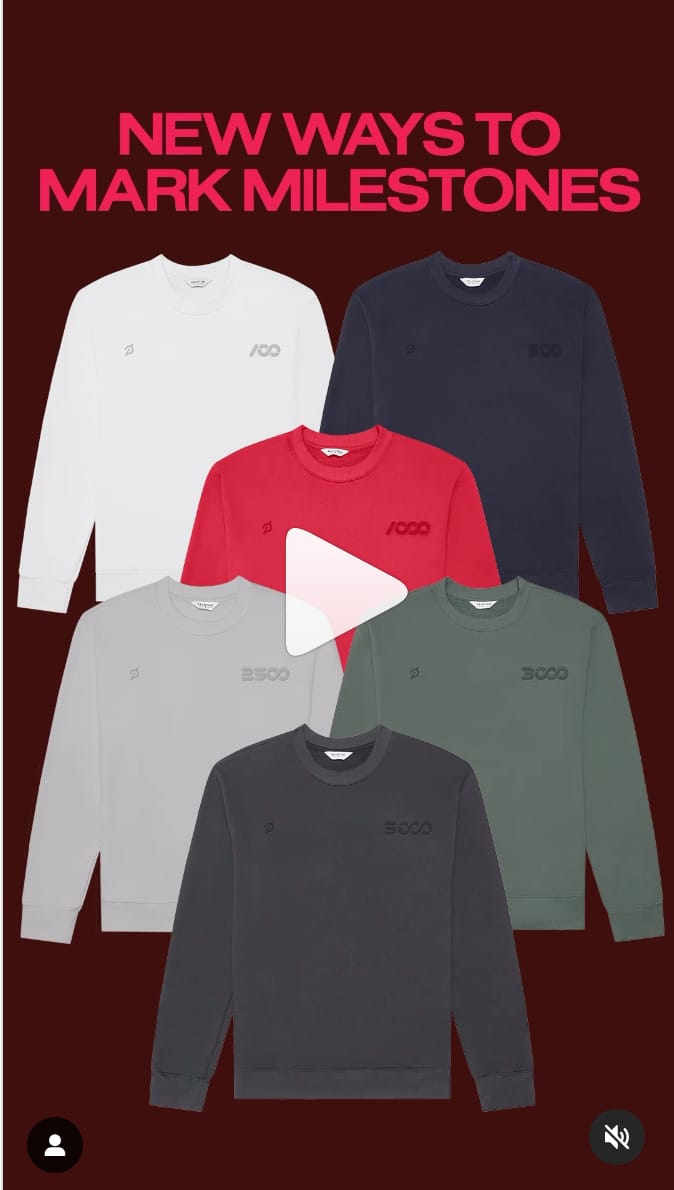 There are six new colors available celebrating different milestones in the "Terry Crewneck" style. There are milestone amounts of: 100, 500, 1000, 2500, and 5000. 2500 and 5000 are new tiers that were not available in the initial release of milestone apparel last December.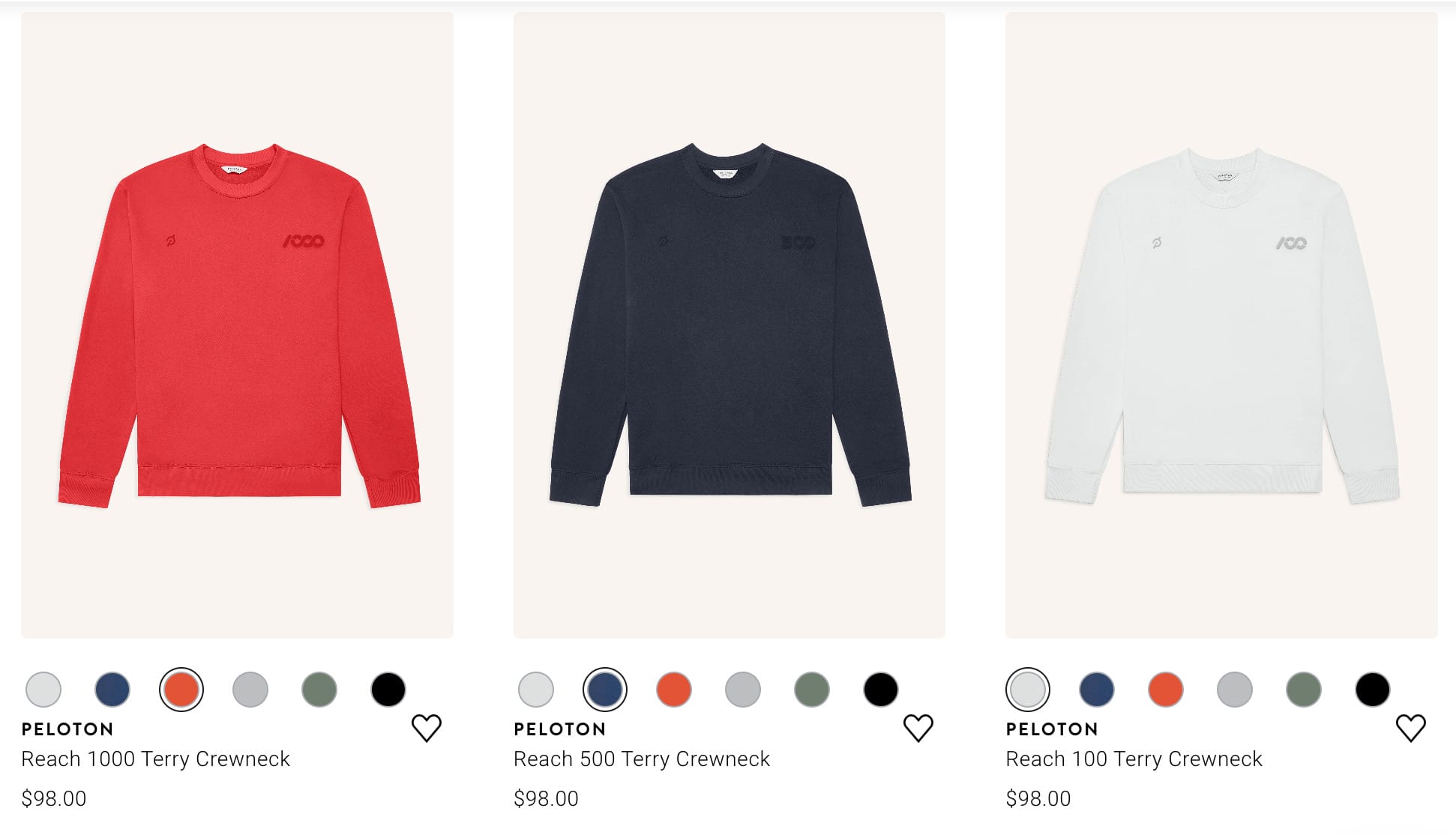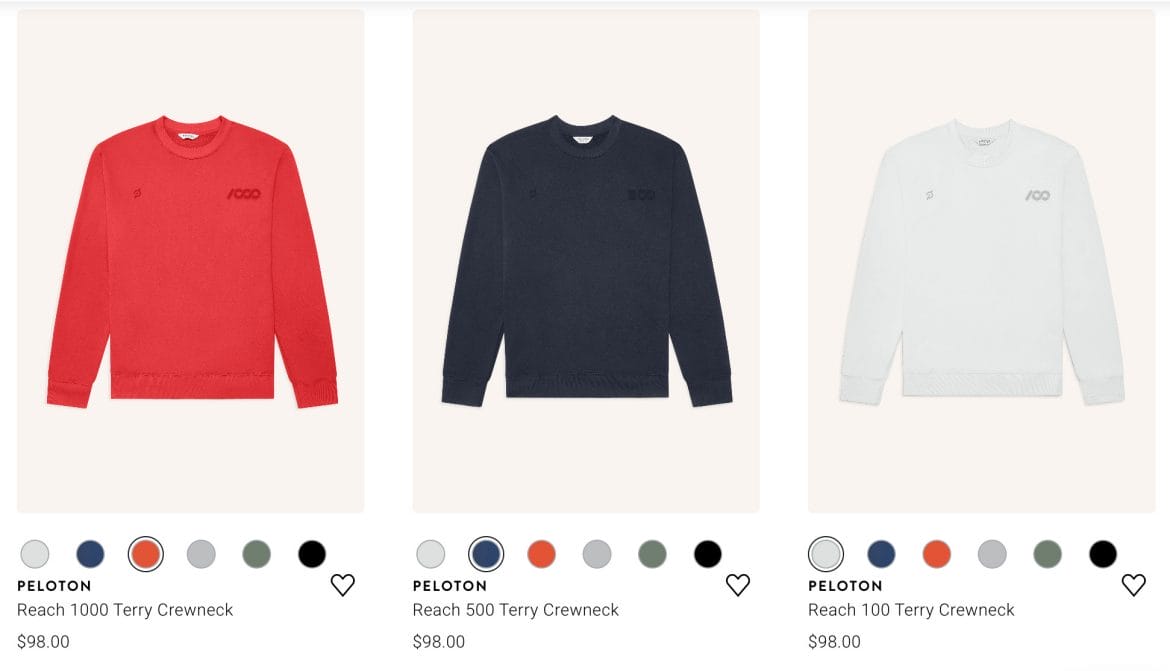 Each milestone crewneck retails for $98. The Peloton Apparel Milestone Collection page also includes products from the original milestone collection, as well as 4" and 8" shorts that match the new crewneck colors.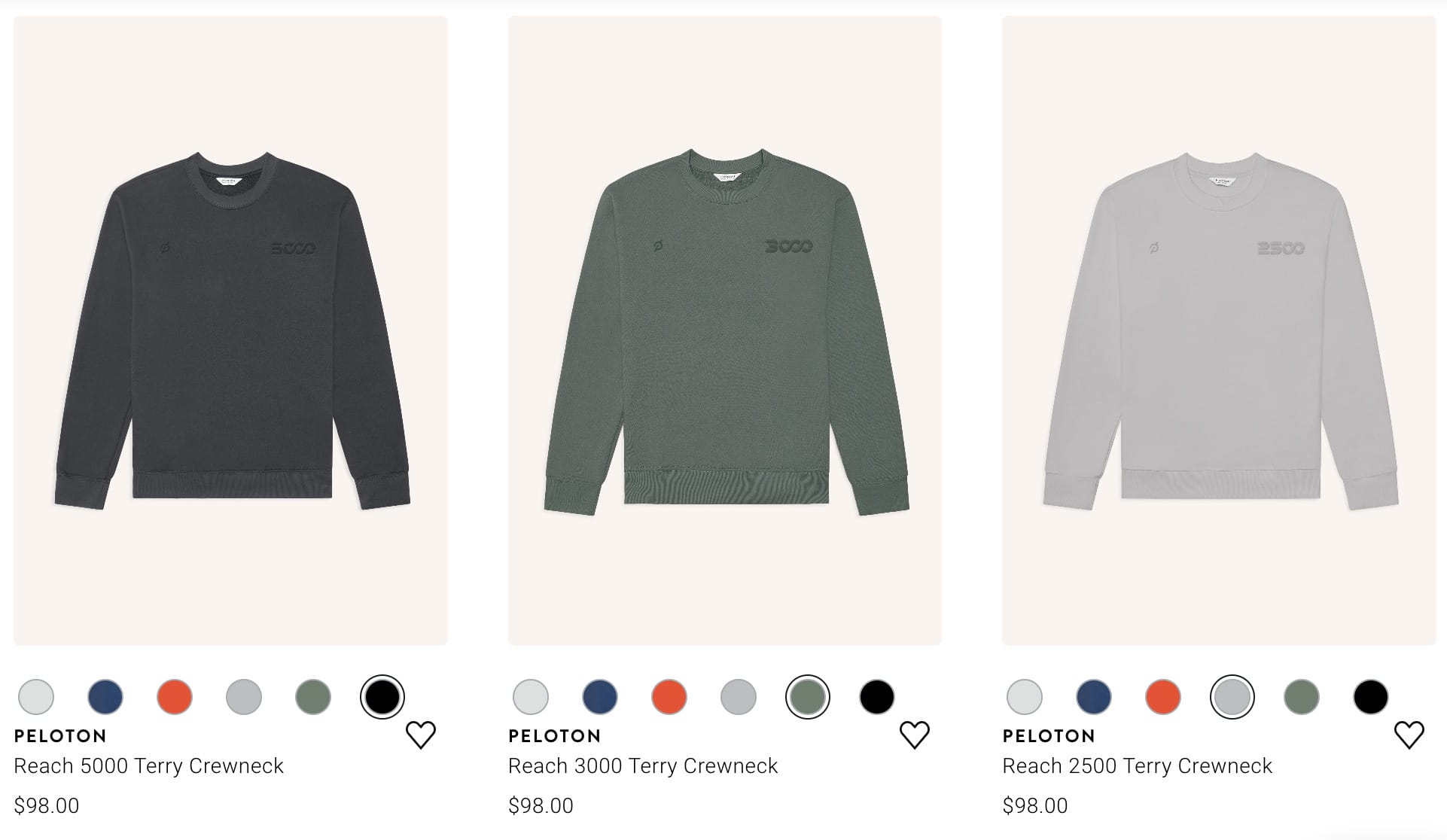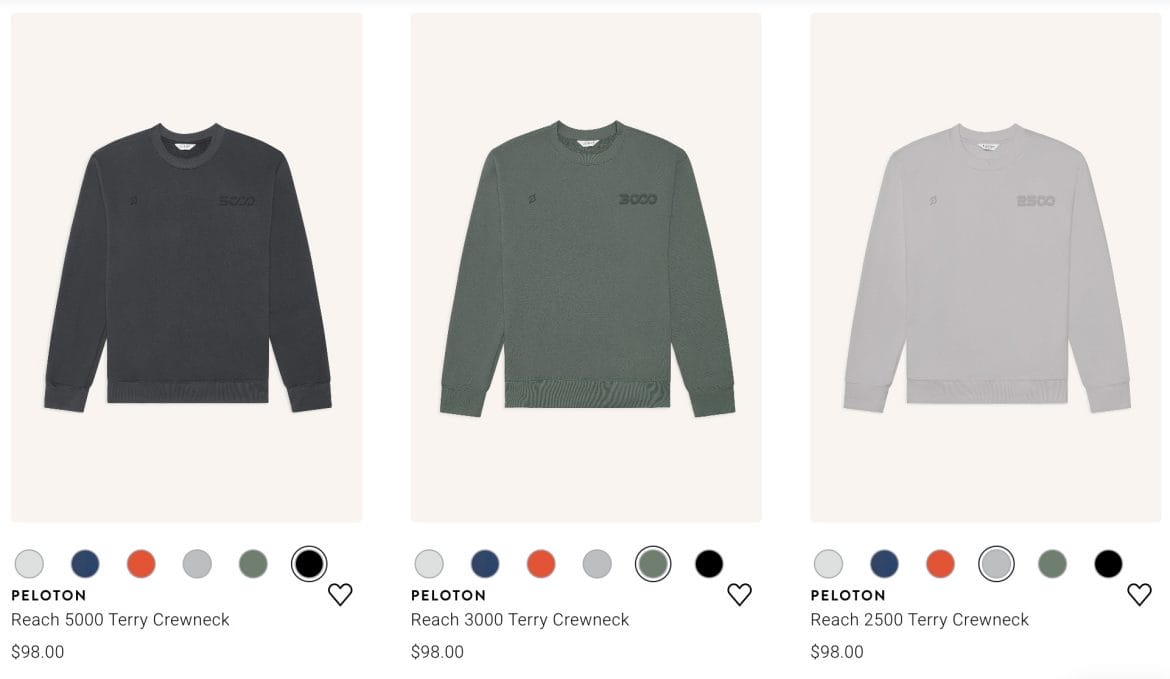 As a reminder, earlier this year Peloton announced that they were discontinuing their free "Century Club" t-shirt program – a complimentary shirt that was mailed to All-Access members after completing a 100th workout milestone.
If you're interested in purchasing any of the new milestone apparel, you can view the complete collection via the Peloton Apparel website.
Will you be adding any of these new items to your wardrobe?
---
Want to be sure to never miss any Peloton news? Sign up for our newsletter and get all the latest Peloton updates & Peloton rumors sent directly to your inbox.