Peloton will discontinue their free Century Club t-shirts as of March 15, 2023. Century Club shirts are specially branded t-shirts that celebrate a 100th workout milestone. They have historically been available for free to members who have reached that milestone in any modality, though in 2021 Peloton restricted them to All-Access members only.
As of next month, Century Club shirts will not be available for free to any members, regardless of their membership type. Peloton posted the news in the Official Peloton Member Facebook Group, as well as emailing some members notifying them of the change.
They said:
We recognize your efforts as you've worked out with us and are always striving to make your Membership experience better with exclusive offers and new content & features.
We'll be discontinuing the free Century Club shirt program for our Members beginning Wednesday, March 15, 2023. While you will still receive the Century Club badge on your profile for reaching your 100th workout in any discipline, we will no longer offer the free commemorative shirt. Going forward we'll continue to offer Century Club shirts and other Milestone apparel for purchase through our Apparel store and are excited to continue celebrating your milestones with you! pelo.tn/3HAF8u5
Please reach out to Member Support if you have any questions or concerns. Thanks again for being such a valuable Member of our Peloton community.
-Team Peloton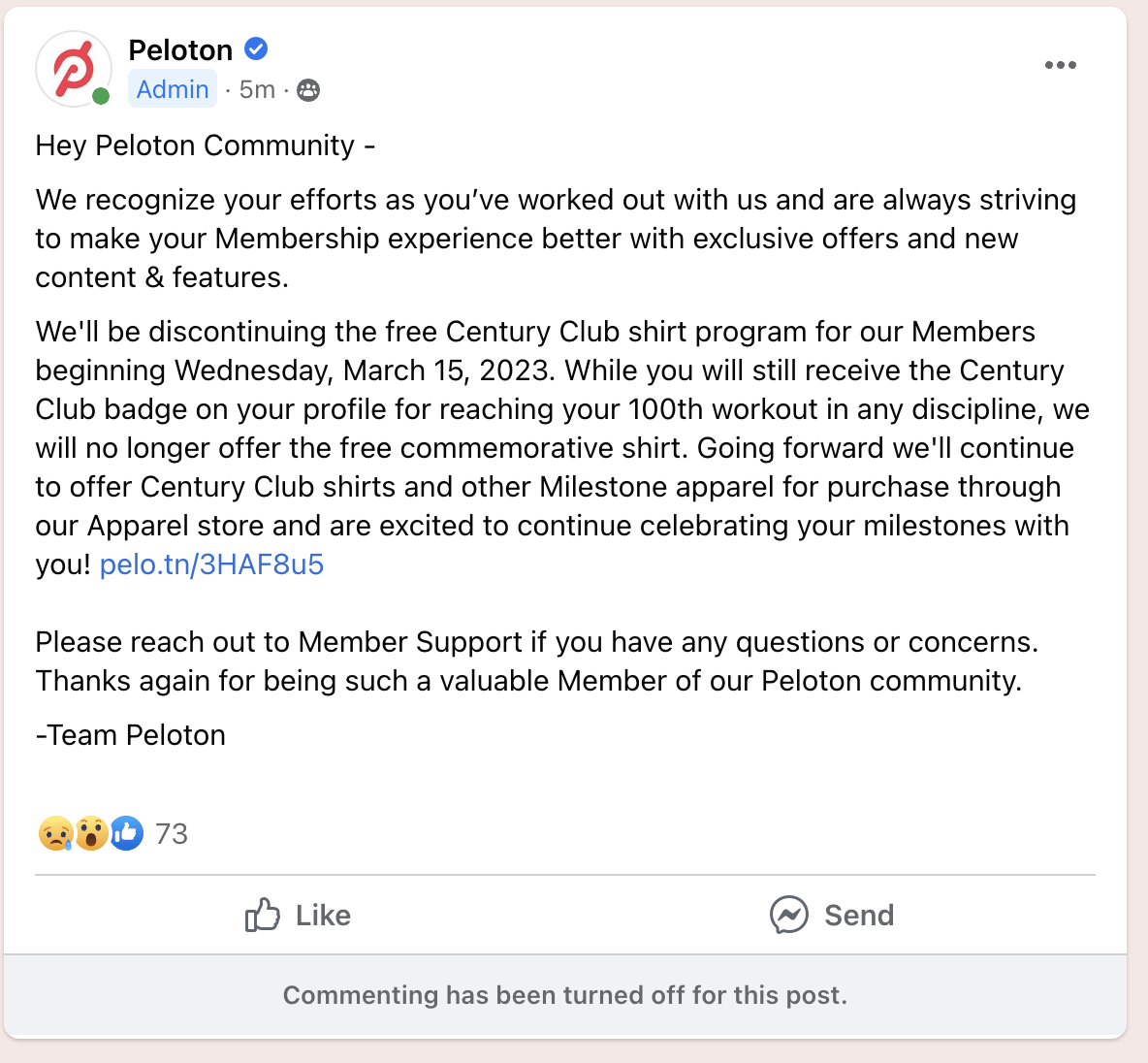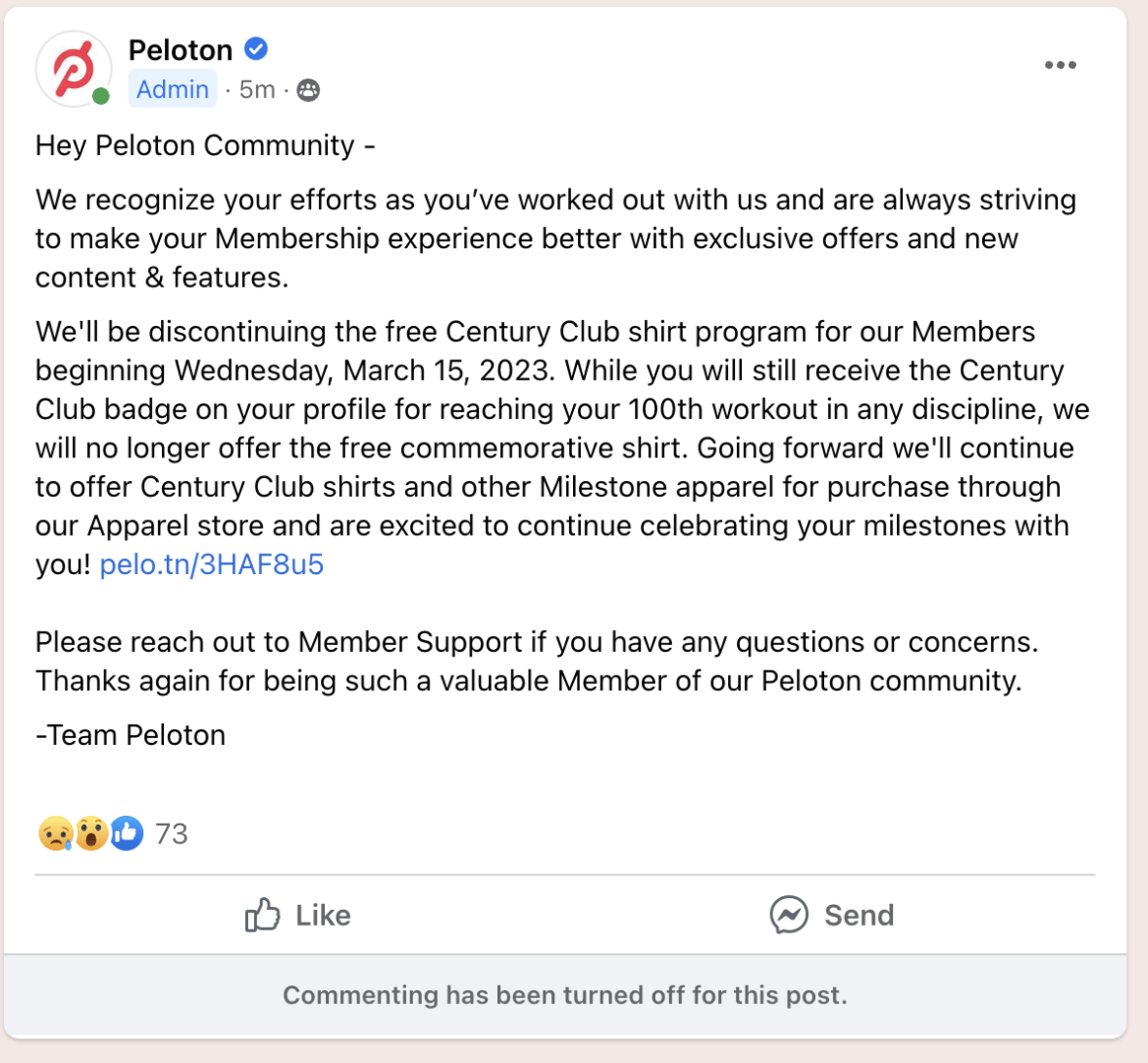 Peloton has also updated the Century Club shirt support page with a disclaimer that they are discontinuing the program.
The support page for every country has been updated with the same language, ending the program will be ending across all regions Peloton operates in.
This means that members who hit a 100th workout milestone after March 15, 2023 will have to buy the Century Club t-shirt from the Peloton Apparel Site (affiliate link) – they will no longer be offered one for free. The short-sleeved shirt retails for $30. There is also a long-sleeve shirt option that retails for $54.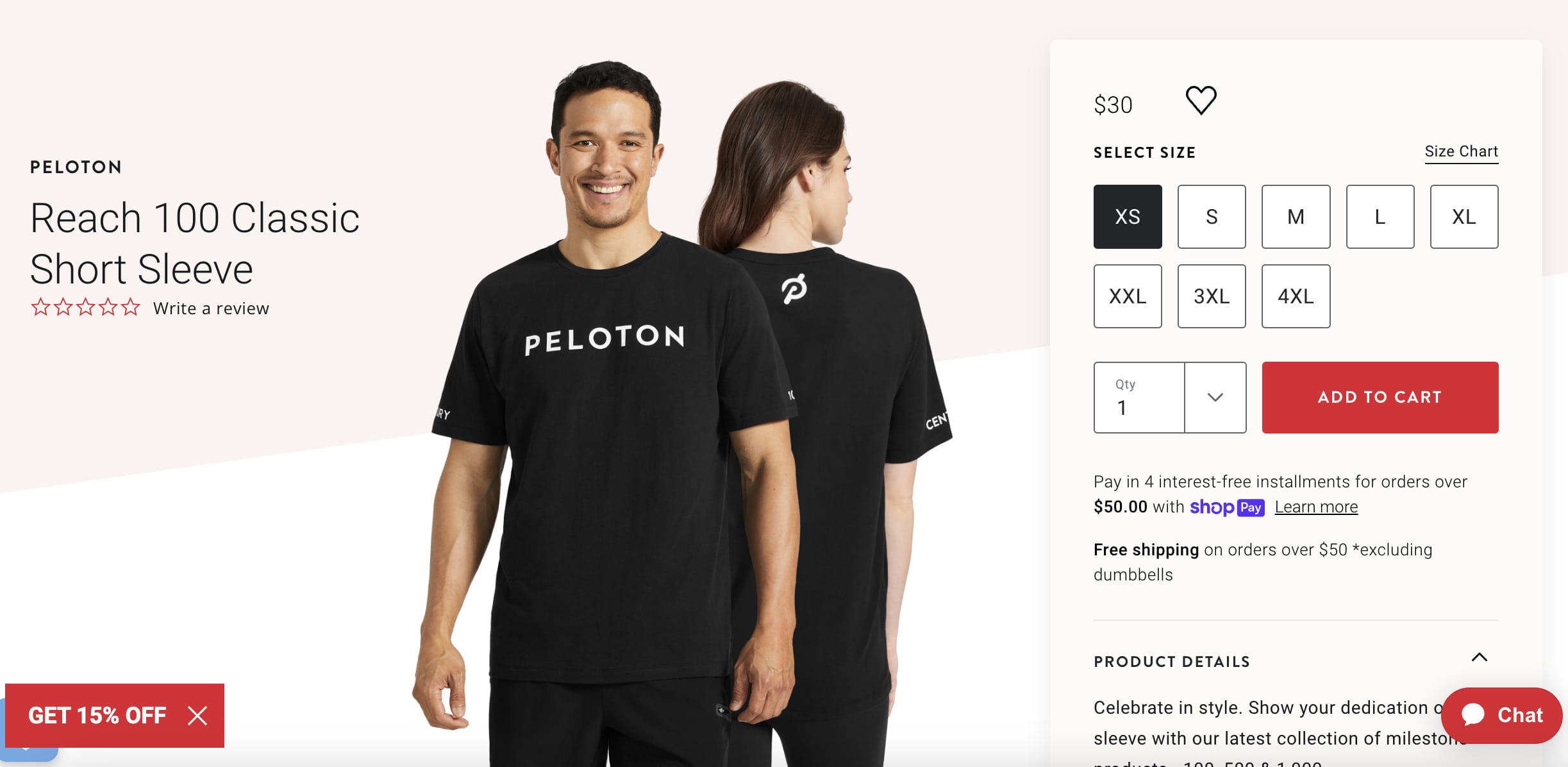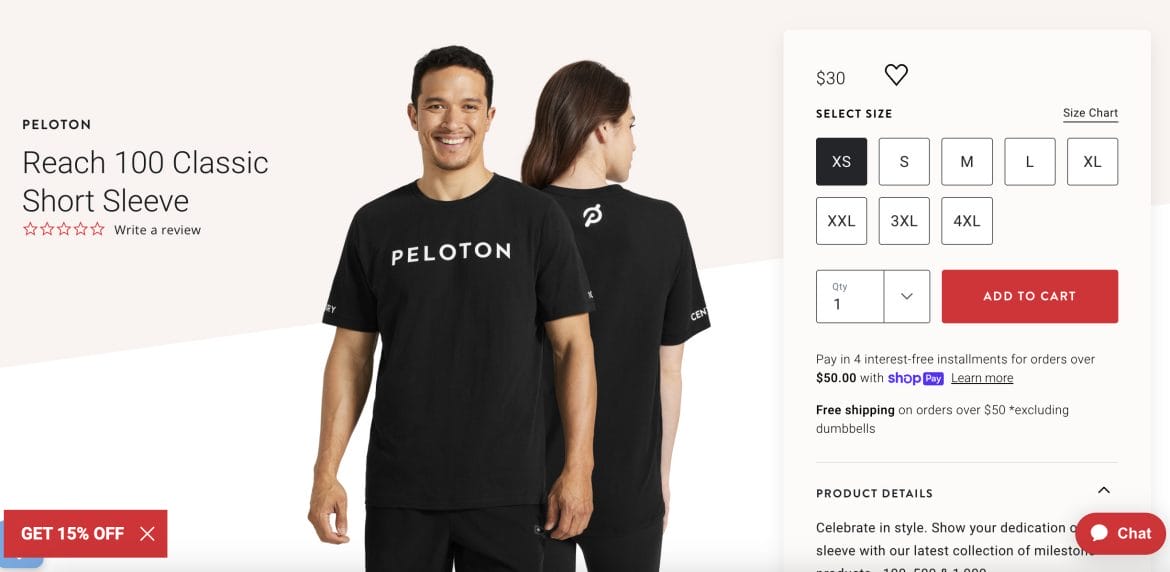 Peloton initially launched their Milestone Apparel collection in December of 2022. This was the first time members had the opportunity to purchase milestone-specific apparel. The collection includes two shirts for a 100th workout milestone (a short-sleeve and a long-sleeve), one crewneck for a 500th milestone, and one crewneck for a 1000th milestone (note that as of publishing time the 1000th milestone item is out of stock).
Peloton has given those who may be close to a 100th milestone workout (and have not already earned a Century Club shirt previously) a little extra motivation to reach that goal by March 15. Members who are interested in obtaining a Century Club shirt but will not reach that milestone by March 15 are instructed to visit the Peloton Apparel Site.
If you're unfamiliar with Century Club, we will be updating our guide with this latest information.
---
Want to be sure to never miss any Peloton news? Sign up for our newsletter and get all the latest Peloton updates & Peloton rumors sent directly to your inbox.