In case you missed it, last week Peloton Apparel released a new collection to help members mark and celebrate their major milestones. The brand new "Milestone Collection" contains four shirts for 100, 500, and 1000 workouts, and allows members to "show their dedication on their sleeves." (Note that links in this article are affiliate links).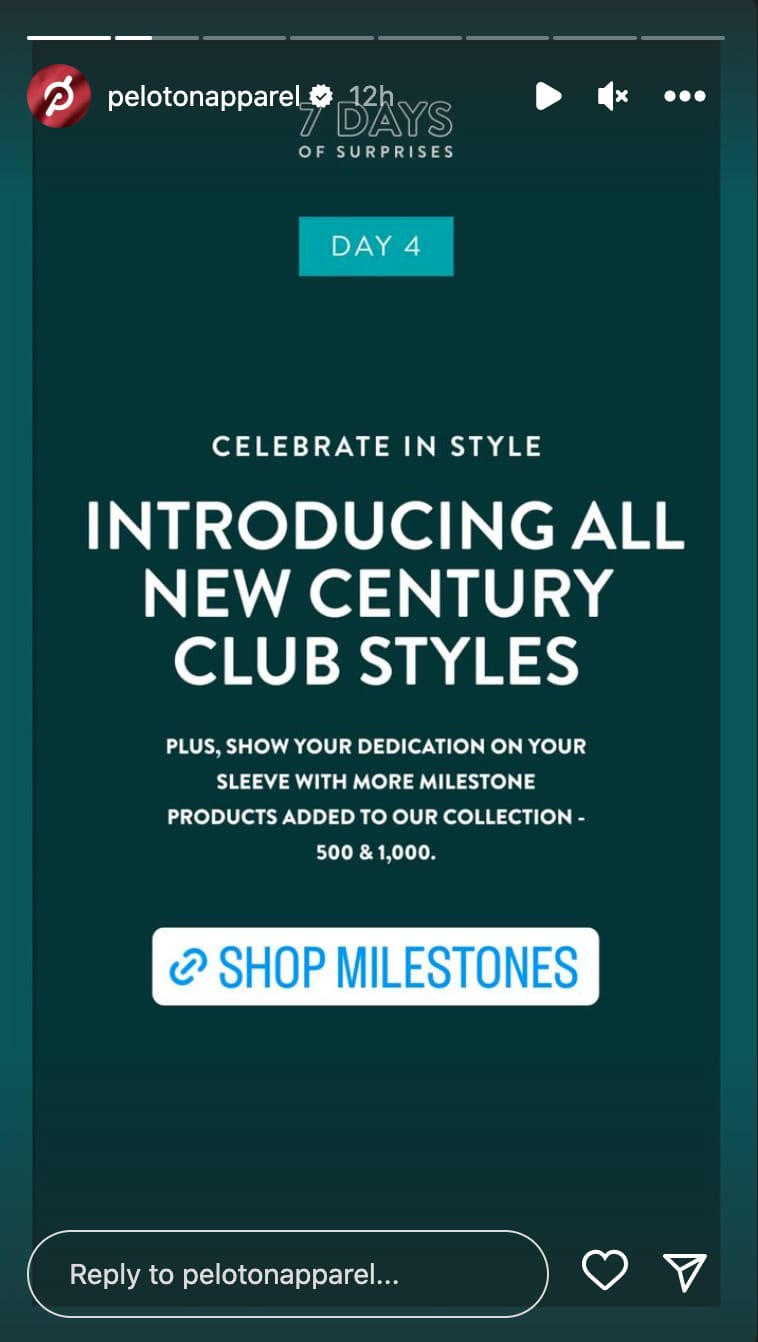 Peloton shared the news last week via the Peloton Apparel Instagram account, as part of their "7 Days of Surprises" holiday promotion.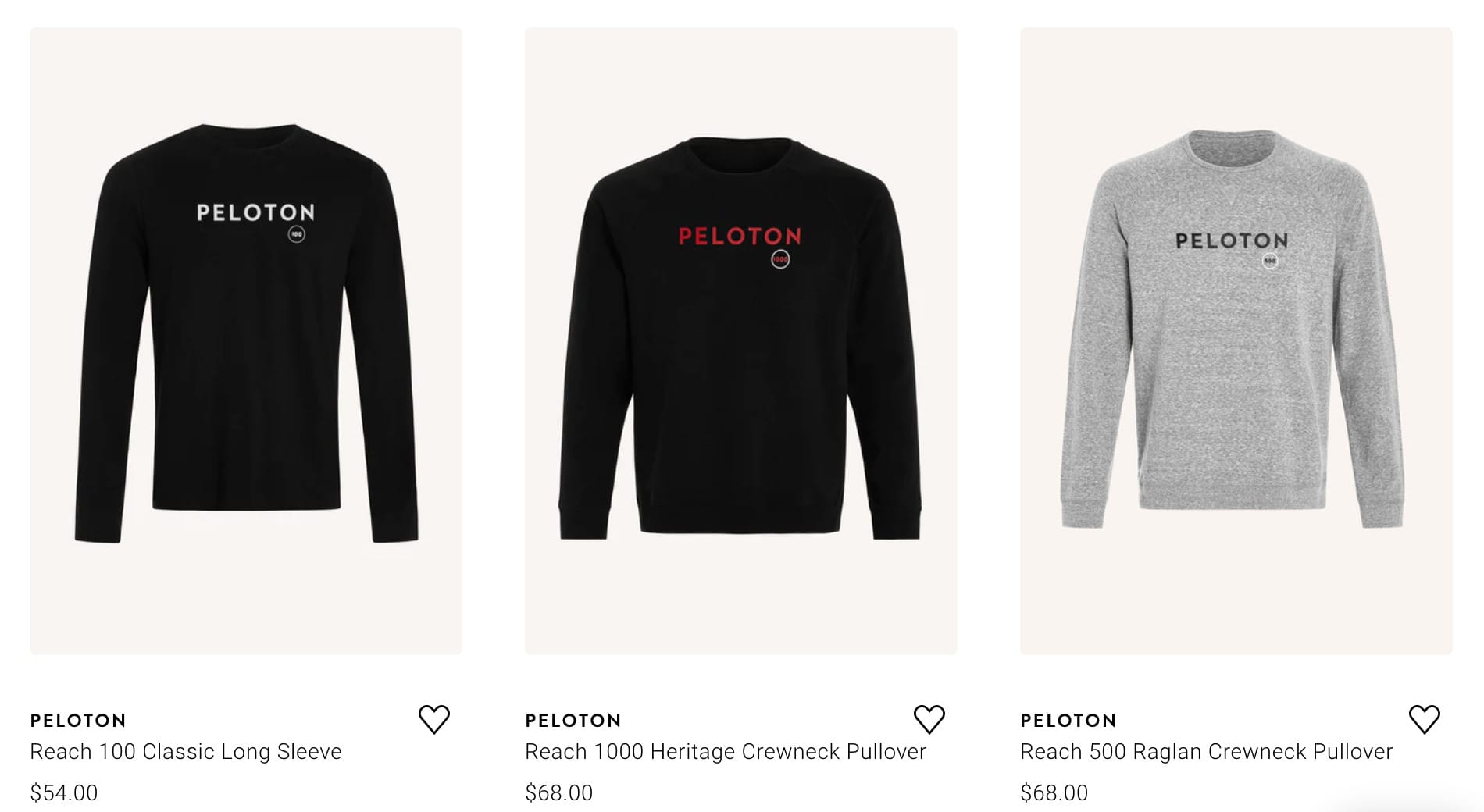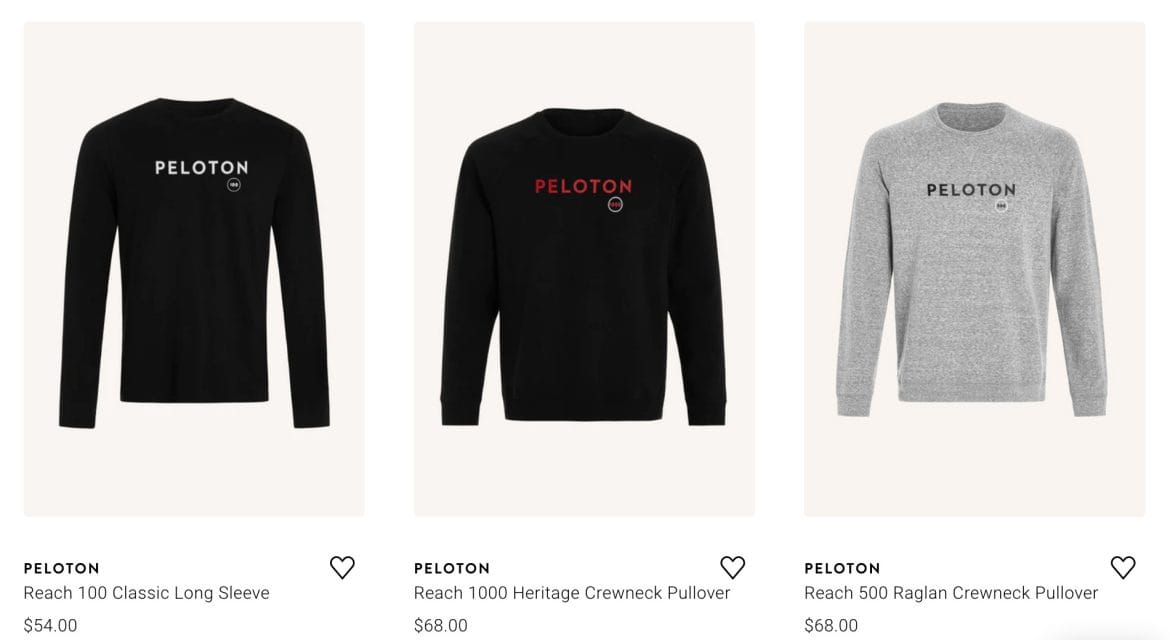 The three new products are below:
In addition to the next design for the long sleeve shirt, there is also the traditional short sleeve century shirt available for purchase for $30.
The Reach 100 shirt retails for $54, while the Reach 1000 and Reach 500 crewnecks retail for $68. All items can now be purchased at the Peloton Apparel website.
As far as we know, members will still receive a free "Century Club" t-shirt when they hit their 100th cycling class – which you can read more about here. This new collection simply offers an additional century shirt for members to buy, as well as items for the major 500 and 1000 workout milestones.
Are you interested in this new Peloton Apparel Milestone Collection?
---
Want to be sure to never miss any Peloton news? Sign up for our newsletter and get all the latest Peloton updates & Peloton rumors sent directly to your inbox.