One fun perk that Peloton offers is that whenever you hit 100 workouts of any type, you become part of the "The Century Club", and are able to order a free century club shirt from Peloton. Since the program started, it has been available to all members, regardless of whether they have a Peloton Digital membership, or the full-access membership that comes with a Bike or Tread.
However, Peloton is now sharing that effective August 31st, the Peloton Century Club shirts will no longer be available to those who have a Peloton Digital membership. This means that going forward, in order to receive a Century Club shirt, you will be required to also have purchased a Bike, Bike+, Tread, or Tread+.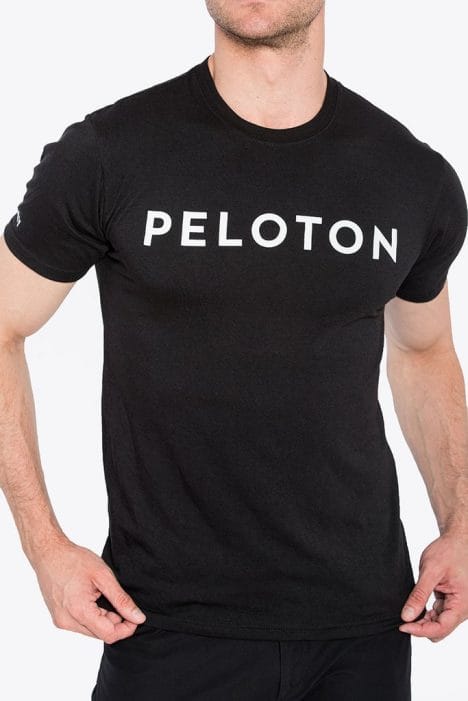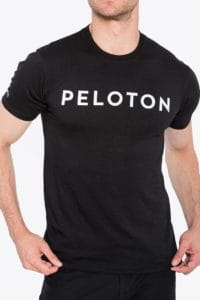 One item Peloton will need to clarify is if century club t-shirts will be retroactively available to those who upgrade from Digital to All-Access membership. For example – a member starts out on digital, but sometime after hitting 100 workouts, upgrades to a Peloton Bike or Tread and now has the All-Access membership. Will they be able to get the Century Club shirt? We don't yet have an answer for this.
In the email to members, Peloton says they are "striving to make your Digital membership experience better with exclusive offers and new features". They later say they "look forward to sharing some exciting things we have in store for the future, and hope you continue to move with us as we build a better Peloton".
This is yet another recent change Peloton has made in order to further differentiate the experience between members who have the digital membership and those who have the full membership. Earlier this year, scenic rides were removed for digital users – although the reason then was because the "new" scenic rides required stronger hardware. The upcoming Peloton Lanebreak video game mode is also said to only be available on the Peloton Bike or Bike+.
If you're not familiar with the Century Club, you can read our guide here.
You can see the full email Peloton sent below: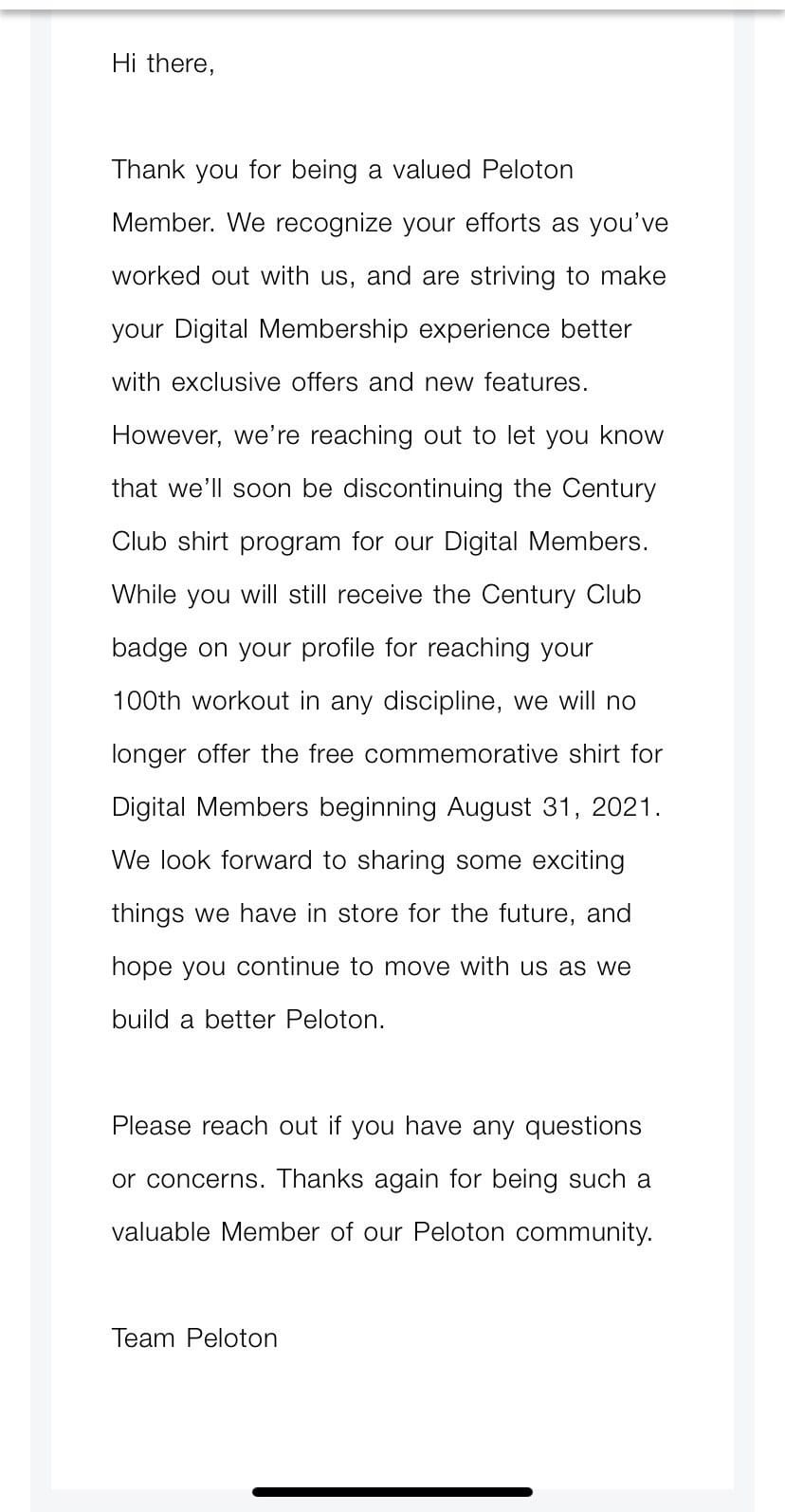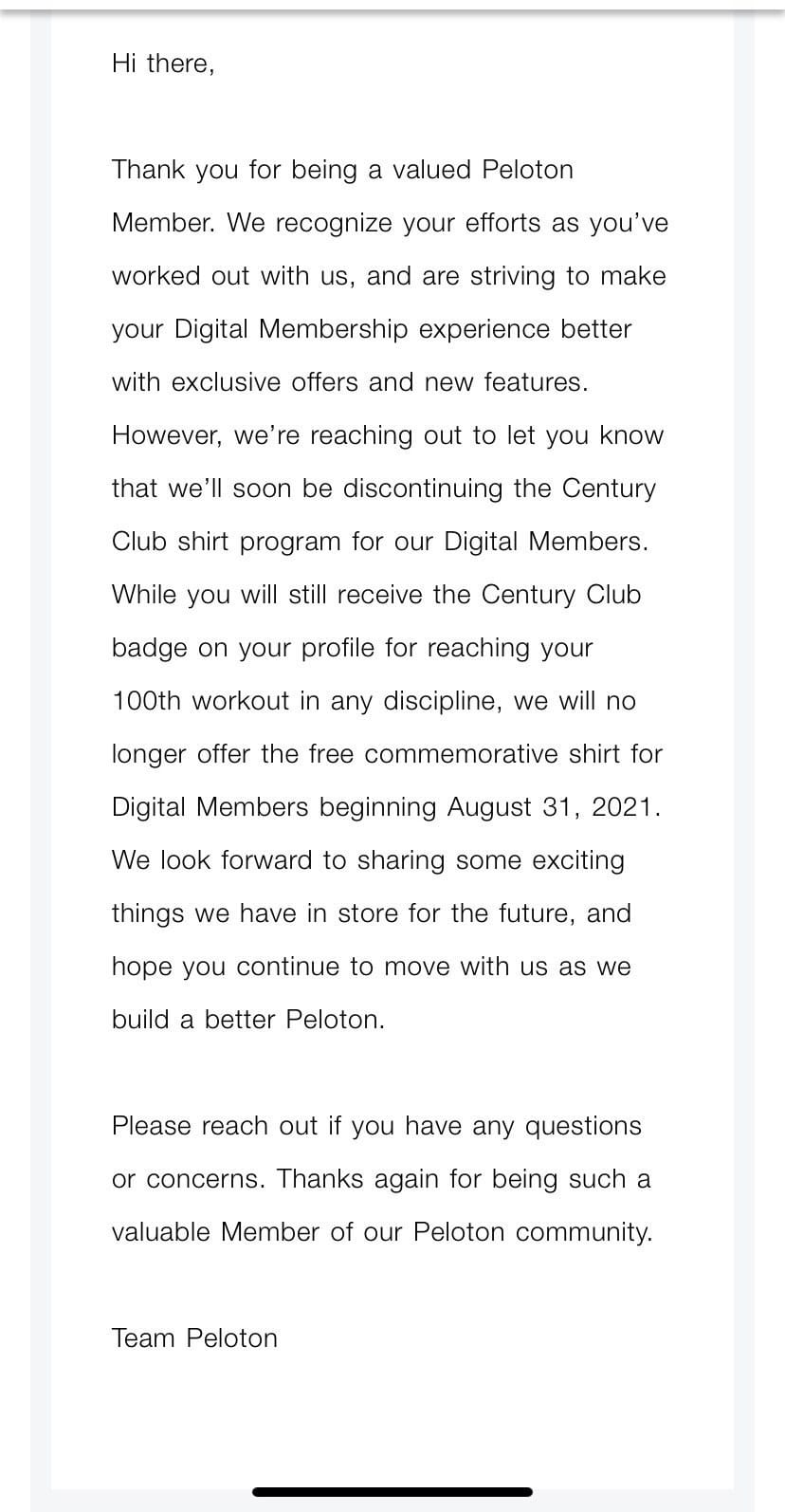 ---
Want to be sure to never miss any Peloton news? Sign up for our newsletter and get all the latest Peloton updates & Peloton rumors sent directly to your inbox.