Peloton has started to roll out their updated filtering feature to the iOS app. This means that iOS app users can now filter by multiple instructors and class lengths at once.
This feature was rolled out earlier this year on the Android app and web browser, and before that became available on Bike and Tread devices.
Previously you were only able to apply one filter at any given time, for example: you could search for all of Emma Lovewell's 20 minute classes. If you wanted to view a different instructor or class length, you would have to start an entirely new search. However, with this new update you can search for Emma Lovewell's and Denis Morton's 20 and 30 minute classes, and view them all at once. You can also select multiple boxes for the class type, music, and difficulty filters.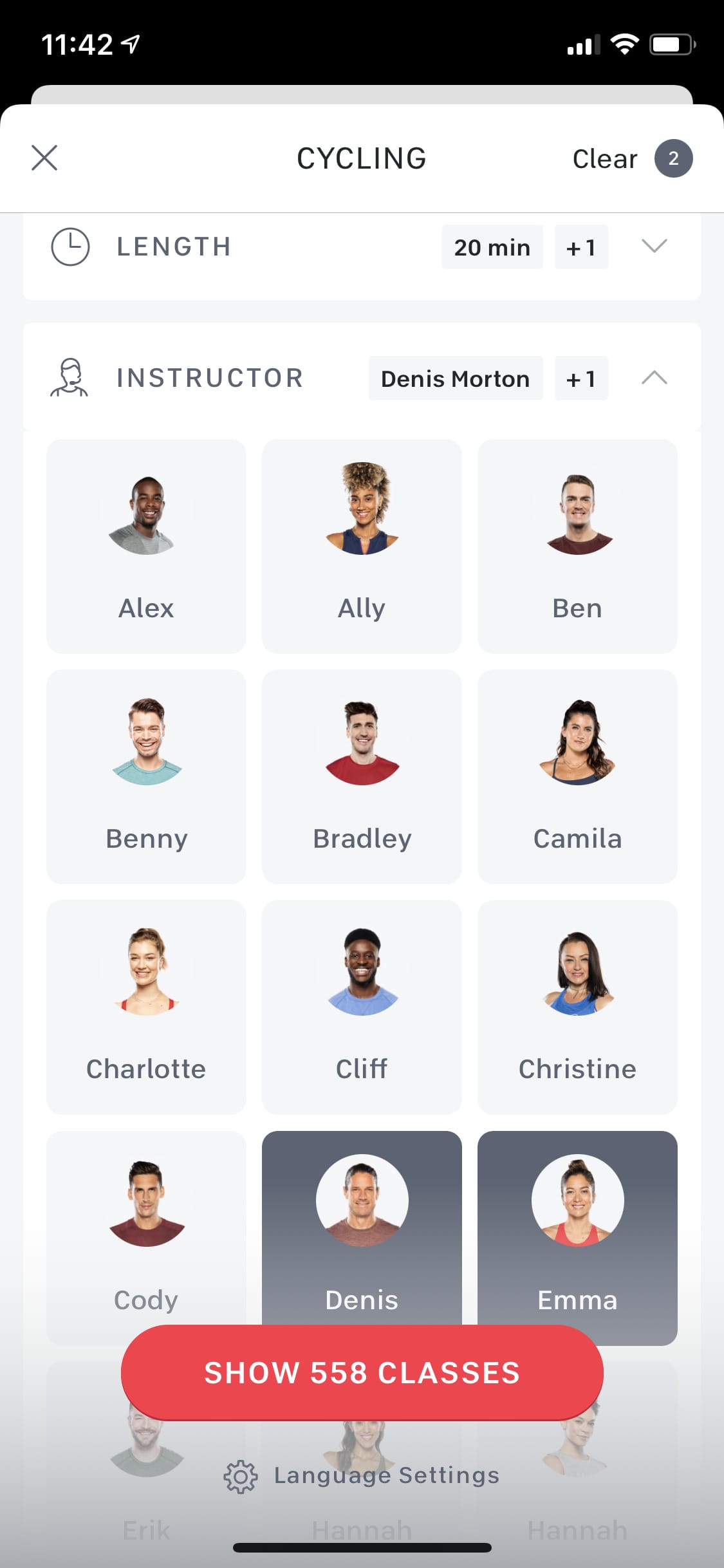 As always, you can also view only your bookmarked classes, as well as classes taken and not taken. Those filters are located at the bottom of the menu.
This newest update illustrates Peloton's continued effort to ensure all of their software features are available on all platforms. Just last month they rolled out the Scheduling feature to all Bike and Tread devices.
The Android app is still missing a couple of key features such as GPS tracking for outdoor runs, as well as preloading classes. We reported last month that the preloading feature may finally be making its way to the Android app soon, so stay tuned for additional updates.
Last week, Peloton also enabled the Strive Score features for all Peloton App-only members – previously it had been available only for users who were on the All-Access membership plan.
---
Want to be sure to never miss any Peloton news? Sign up for our newsletter and get all the latest Peloton updates & Peloton rumors sent directly to your inbox.