A new tip indicates that Peloton is getting ready to release a new feature for the Peloton Android App: Preloading classes for (mostly) offline use.
We're hearing the feature is nearing completion, and possibly being tested right now to get ready for release.
It is expected to have the same restriction the iOS version has – you still must have an active internet connection to actually start the class, but once you start the class, it won't use or need data or internet, as the video & audio will already be downloaded. But you do need a connection at the beginning to take a class.
This feature was first added to the iOS app more than 2 years ago in 2019.
Hopefully the addition of preloading classes means Peloton will work on GPS Tracking for Android devices as well – another feature that is currently iOS only.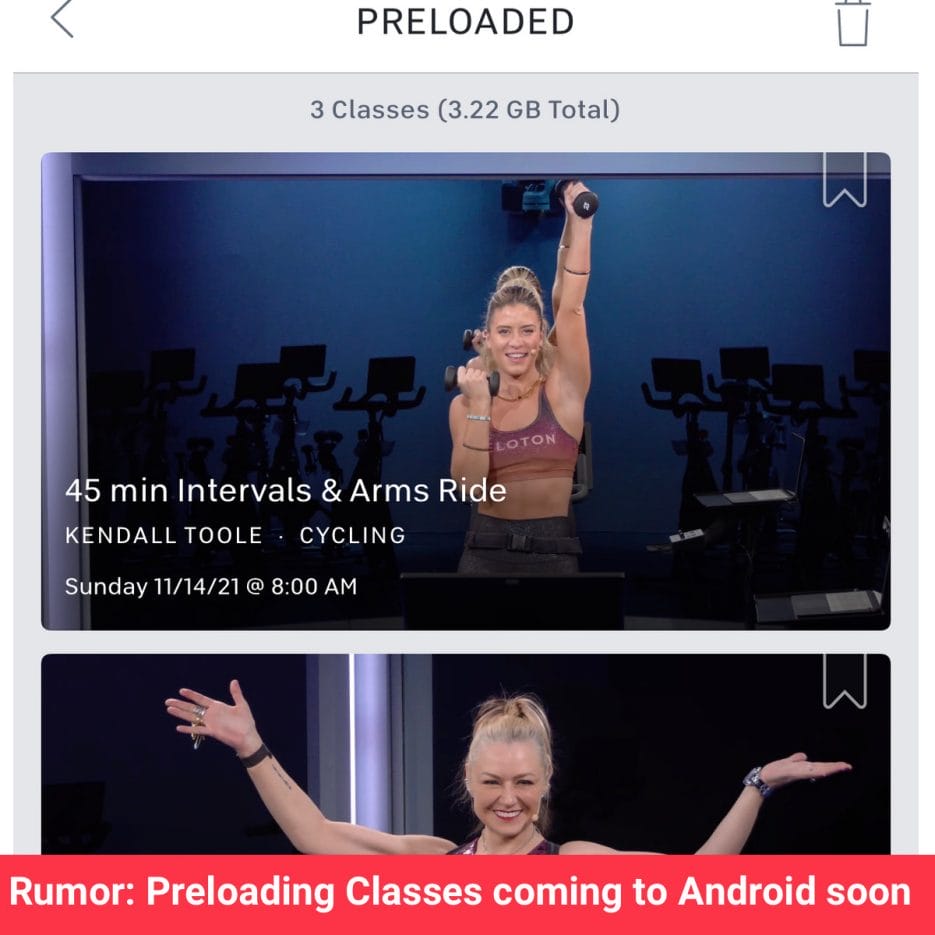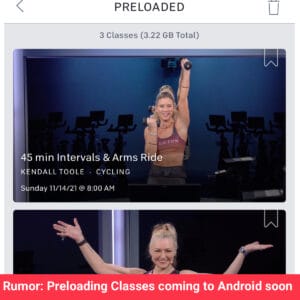 ---
Want to be sure to never miss any Peloton news? Sign up for our newsletter and get all the latest Peloton updates & Peloton rumors sent directly to your inbox.