Peloton has made a significant update to the Strive Score – it is now available to Peloton App-only members (those who do not own any Peloton hardware and pay $12.99 per month for the app only). While previously All-Access members (those who own a Bike or Tread) could use the Strive score feature in the app, Peloton Digital subscribers could not. Today's update means that all Peloton members are able to use the Strive Score in the Peloton app.
Peloton sent an email to their app members, as well as a push notification in the Peloton App informing them of the new feature.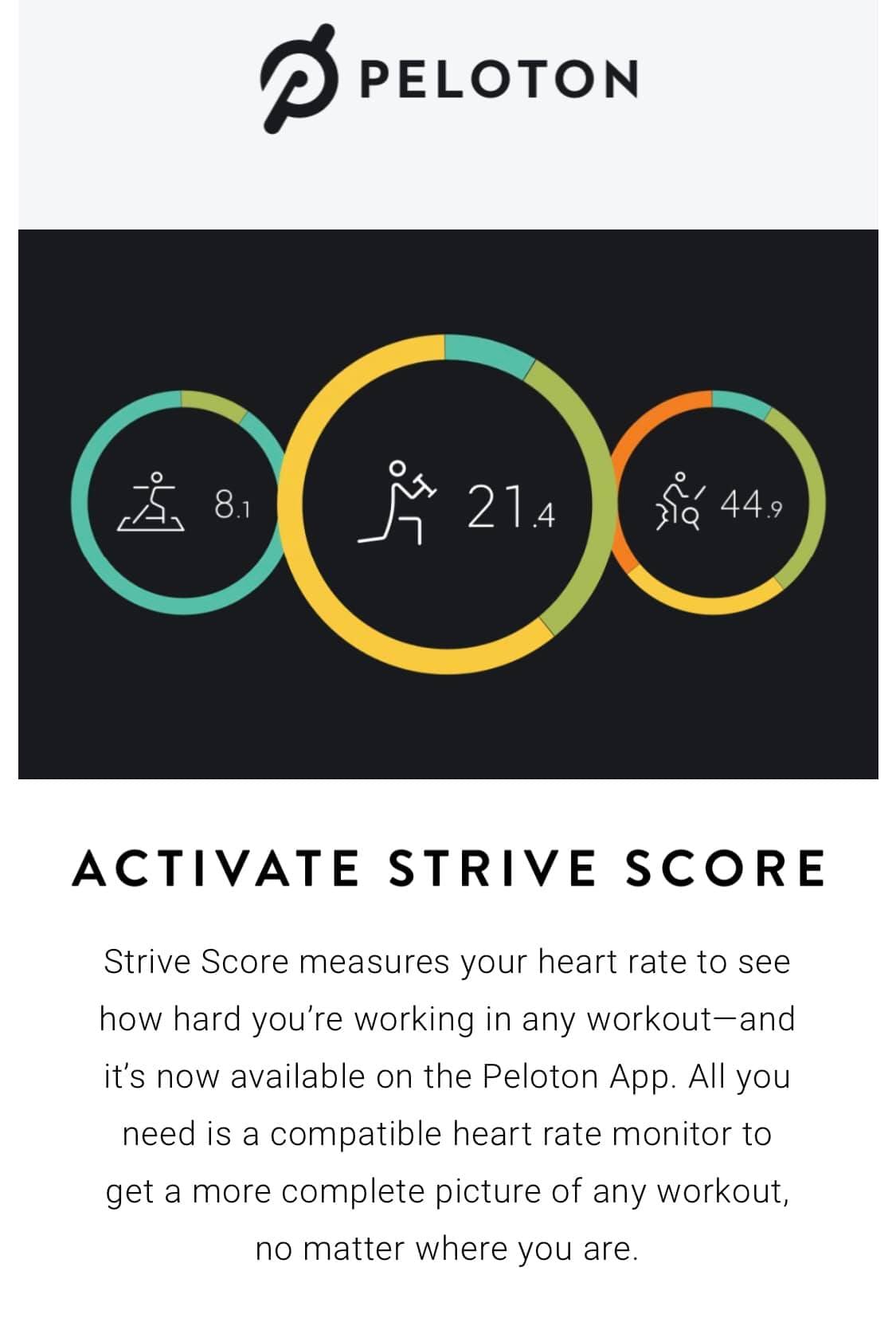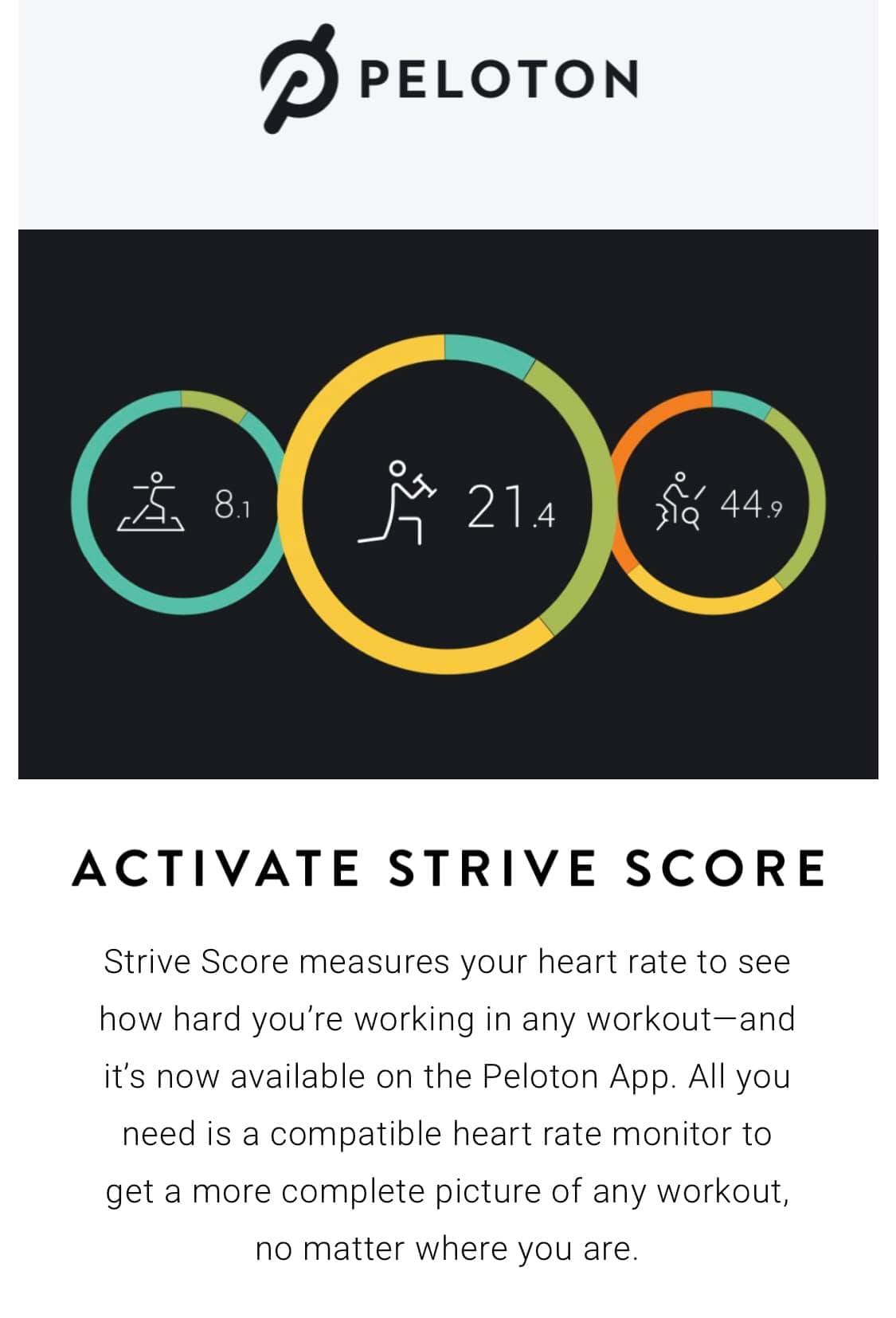 The Strive Score was first announced at Homecoming 2021. It is a personal measure of how hard you're working in a particular workout based on your heart rate, meaning that you need a compatible heart rate monitor in order to use it. Peloton explains the Strive Score in a blog post:
Strive Score measures how much time you spend in each heart rate zone to track how hard you're working in every workout—from equipment, to the floor. The goal is to give you an easy way to compare your performance across workouts, including those that don't have power-based output from a connected device, like strength, HIIT and bootcamp classes.
Peloton's Strive Score support page has not yet been updated with this new development. However, the Australian page references the Strive Score's availability to both All-Access and App members.
This announcement comes almost exactly one month after Peloton announced they will be releasing their own heart rate monitor in 2022, along with a new strength device called the Peloton Guide. We've previously reported on tips and rumors surrounding development of Peloton's heart rate band, which you can read about here.
---
Want to be sure to never miss any Peloton news? Sign up for our newsletter and get all the latest Peloton updates & Peloton rumors sent directly to your inbox.