Peloton has expanded the "Scheduling" feature available on all Bike, Bike+, Tread, and Tread+ equipment – and you can now view your schedule on the Bike or Tread, and add new classes to it. First released earlier this year for iOS in February, then Android in April, the scheduling feature allows users to add any on demand class to their custom schedule, viewable alongside any live classes they've opted into.
Until now the feature has only been available on the iOS and Android Peloton apps. Members would need to go to the app to schedule their classes, and they'd receive a pop-up notification on the Bike or Tread before their scheduled class.
However, a recent software update has granted members the ability to view their entire schedule and make adjustments to it on the Peloton Bike or Tread as well. Peloton has updated their scheduling support page with this information, which includes instructions on how to schedule classes via your Bike or Tread.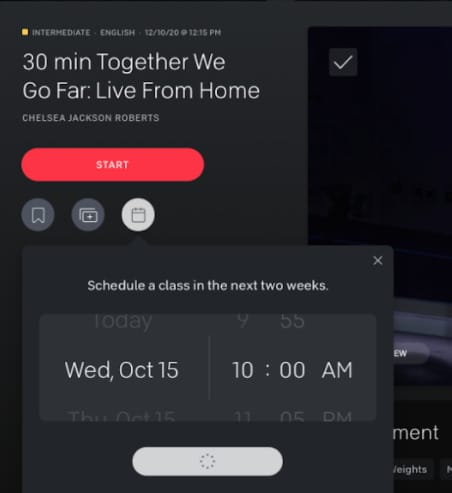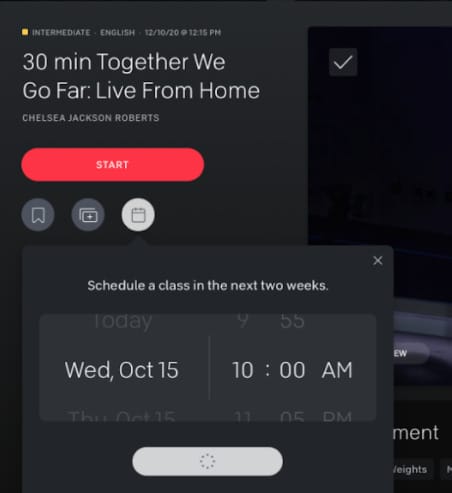 In order to schedule a class on your Peloton device, you must follow the below steps:
On your Peloton device, choose a class you'd like to add to your schedule.
Under the class name, click the "Schedule" icon.
Set your desired date and time to work out and select "Add to Schedule".
By going to the "Schedule" tab, members can select the "Your Schedule" button, which will show all scheduled content – both on demand and live classes – in all fitness disciplines. Note that you will even be able to see content that is not available on all devices, such as a Tread Bootcamp on a Bike or a Cycling class on a Tread.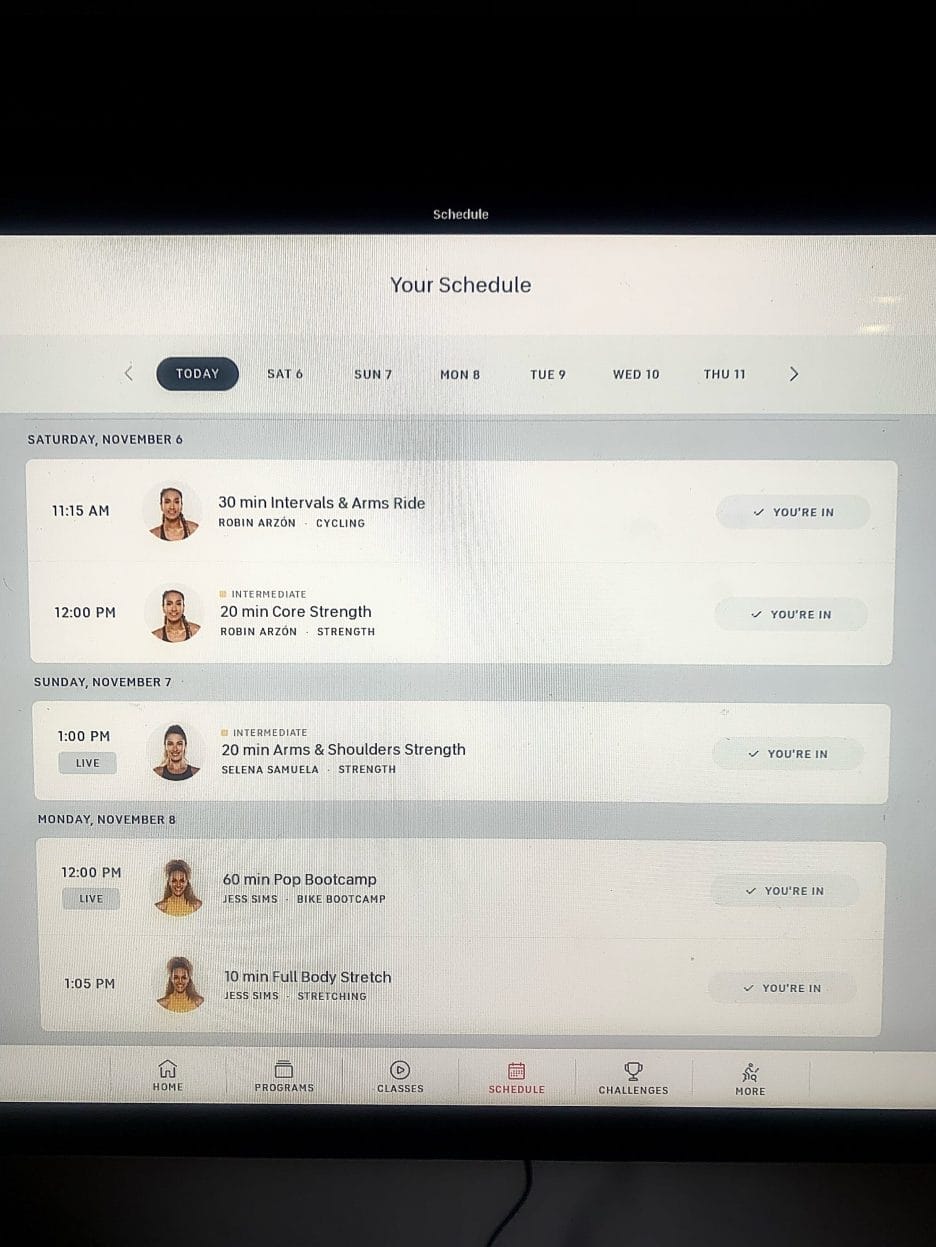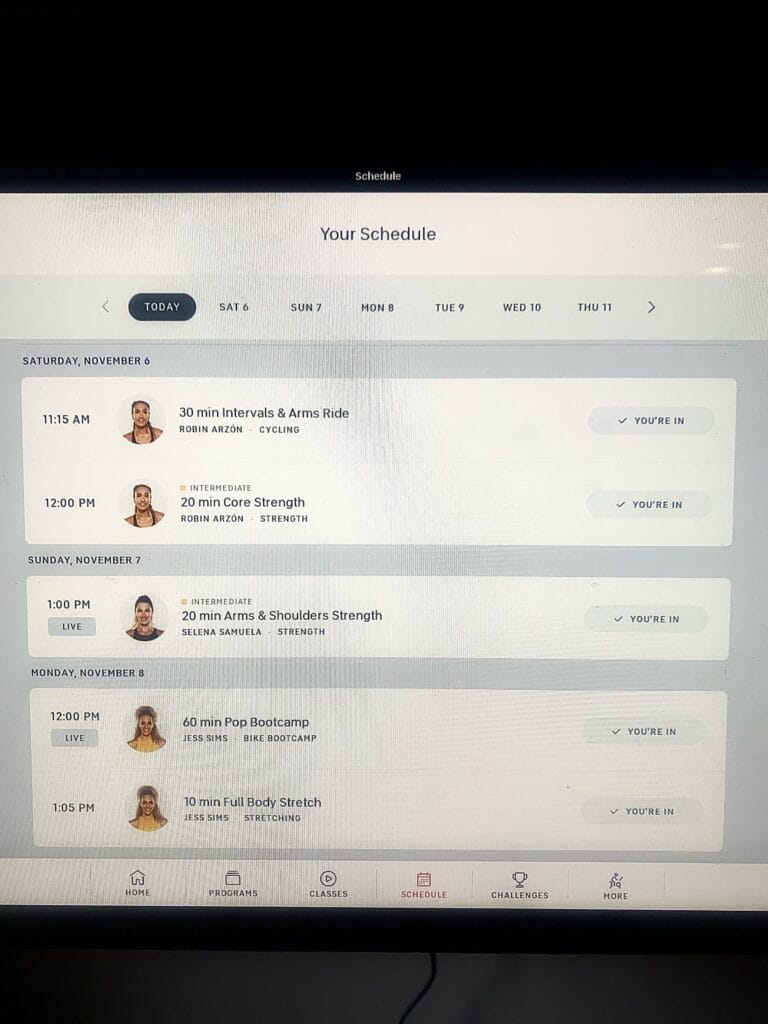 Members can schedule their classes up to two weeks in advance. Will you be taking advantage of this new feature on your device?
---
Want to be sure to never miss any Peloton news? Sign up for our newsletter and get all the latest Peloton updates & Peloton rumors sent directly to your inbox.