Over the past month, Peloton has filed several documents with the FCC beginning the approval process for new pieces of (already announced) hardware as well as new video tablets for both the Bike+ and new lower cost Tread.
One of the filings seems to indicate Peloton is preparing a new tablet for use on the Peloton Bike+ and Peloton Tread. Filed on November 9th, the tablet has the identifier 2AA3N-TTR02 (or model number "TTR02" / PLTN-TTR02). The current screen that is on both the Peloton Bike+ as well as Peloton Tread has the identifier PLTN-TTR01 – so the naming scheme indicates that this would be a refresh for both of those devices.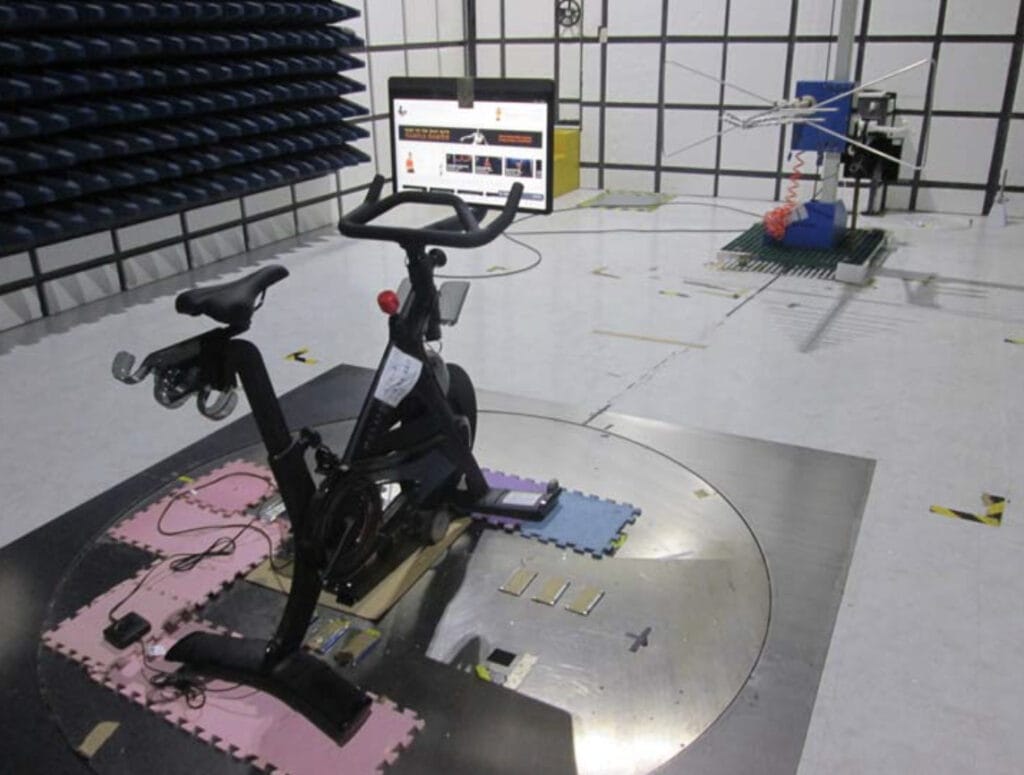 Although this filing includes images of the device both in the lab, as well as some internal photos of the screen disassembled, there isn't clear indication as to what has changed. Much like the possible refresh for the Peloton Tread+ screen, this could be nothing more than using slightly more modern / easier to find internal components.
The most recent filing is for a "Heart Rate Monitor", with the identifier of "2AA3N-HR02". Filed on November 29th, the documents do not reveal anything else about the product. This is expected to be the upcoming arm-worn Peloton Heart Rate Band which has been in beta testing over the last several months. It will come bundled with the Peloton Guide, or, will later be sold separately.
Several of the FCC filings are related to the Peloton Guide as well (which has been announced to be available in "early 2022"). Two separate products have been filed, both under the "Peloton Guide (Set Top Box)" name. Their FCC identifiers are "2AA3N-PT01" and "2AA3N-PT012". The model number for both of them in the images provided is simply "PT01" (which could eventually be PLTN-PT01), so it's not clear what the minor differences are between them that requires two distinct FCC identifiers.
In addition to the filings for the device itself, there is also a separate submission for the remote control for the Peloton Guide. Users will be able to control the Peloton Guide either through voice commands, or this remote control. The Peloton Guide Remote control has an FCC identifier of 2AA3N-RE01 (model number RE01). The device will require two AAA batteries.
---
Want to be sure to never miss any Peloton news? Sign up for our newsletter and get all the latest Peloton updates & Peloton rumors sent directly to your inbox.