The One Peloton Club – which is essentially a rental program that allows members to bundle the upfront cost of the Bike or Bike+ with the monthly subscription fee – is now open to the entire continental United States and is accessible online.
First announced back in March, the One Peloton Club was previously available in select zip codes only. The program initially launched in Florida, Minnesota, Texas, and Colorado. Approximately one month later the program expanded to California, Georgia, Illinois, Maryland, Massachusetts, and Virginia. Customers had to go through their specific showroom in order to sign up, either by visiting in-person, calling, or chatting.
Over the weekend Peloton updated the One Peloton Club web page to show that the program is available across the continental U.S. Users also now have the ability to sign up online, which was not possible previously.
The One Peloton Club checkout page asks you to input your zip code to receive your estimated price and delivery time. Entering a zip code in the D.C. area shows a $150 one-time set-up fee, plus an $89/month charge for the original Bike and an $109/month charge for the Bike+.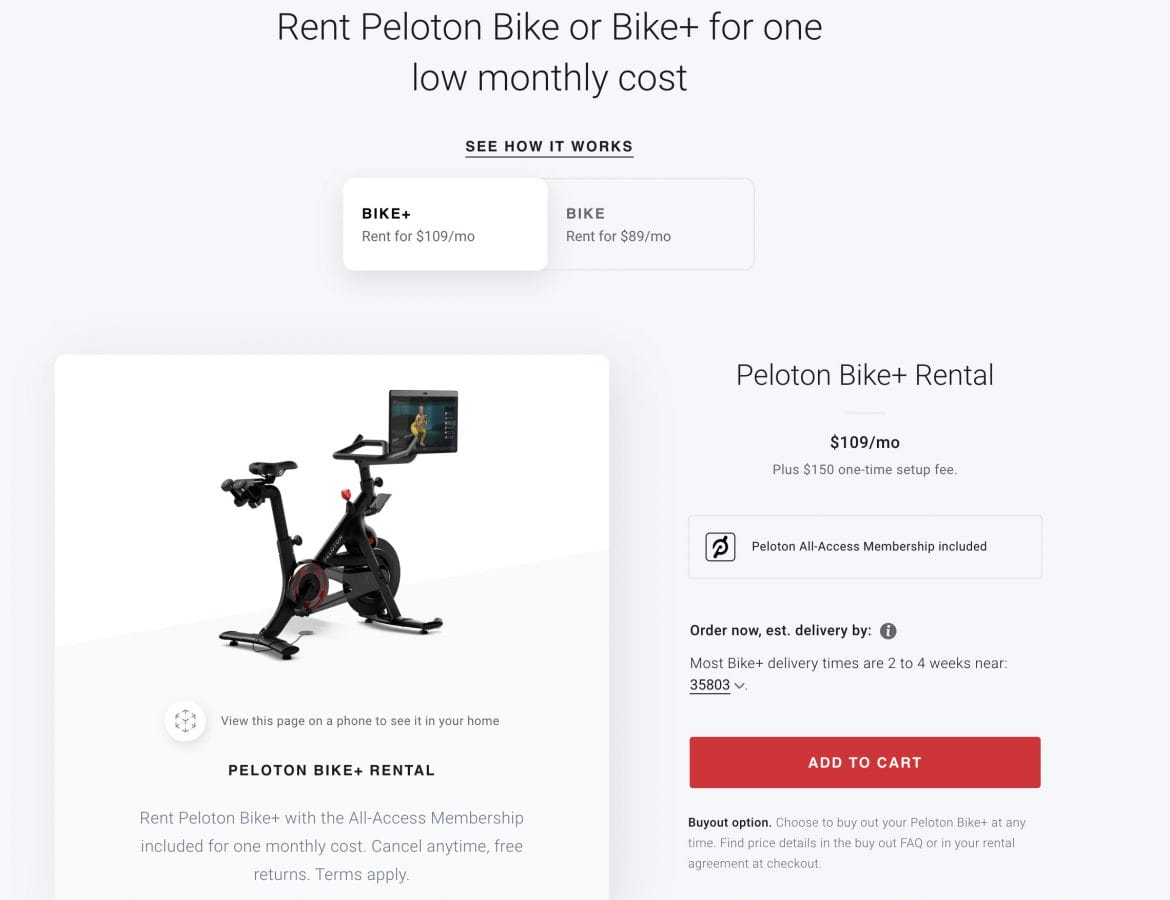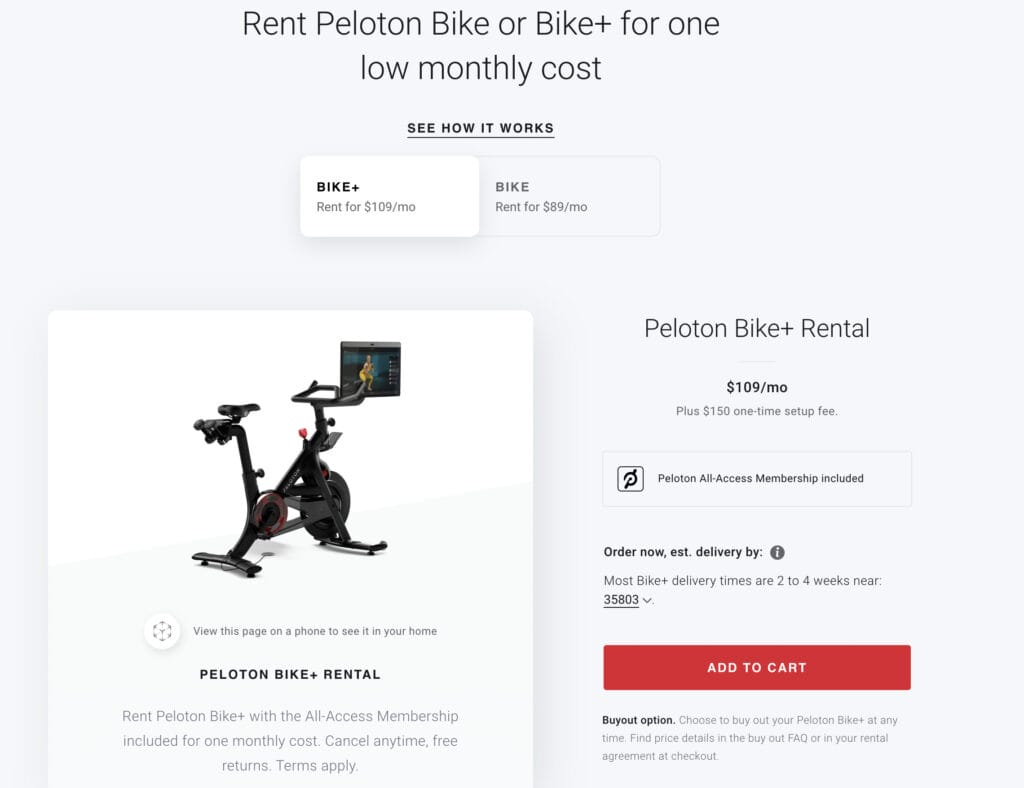 There is a note on the checkout page that you can choose to "buyout" your device at any time, and the buyout price details will be in your rental agreement. Members can end their rental agreement at any time and Peloton will pick up the Bike at no additional cost.
For the original Peloton Bike, if you want to buy it out in the first year, it is $1,295. During the second year, it would be $895. After the second year, you could buy it out for $500.
For the newer Bike+, the buyout price in the first year is $1,845. In the second year, the price is $1,195. After two years, the Peloton Bike+ buy out price is $750.
You can view the One Peloton Club terms and conditions here, and visit the landing page in order to sign up.
There is still no word on whether the Tread will be added to the One Peloton Club in the future.
---
Want to be sure to never miss any Peloton news? Sign up for our newsletter and get all the latest Peloton updates & Peloton rumors sent directly to your inbox.