Peloton just announced via their status page that over the next four days, from 8/18 through 8/22, several features of the app and equipment that members have come to rely on will be unavailable. The features being affected include the checkmarks that members see on the thumbnail of a class that they have taken, as well as the number of your friends that have taken a class. This also impacts the ability to filter by classes you have previously taken.


The message says:
Completed Rides & Rides Completed by Friends Partial Degraded Performance

Minor features across the Peloton platform will be temporarily unavailable between 8/18-8/22 including: Members will not be able to see checkmarks next to rides they have taken or the number of friends that have completed a given workout. We apologize for any interruption to your workout.
Members may have already noticed these changes on their app, but it will be temporary, and members can expect all information to be restored by 8/23.
These outages coincide with the AFO Music Festival that Peloton is hosting from 8/19 though 8/22. It seems reasonable to speculate that because AFO will draw many more members to the platform at the same time than usual, perhaps Peloton is trying to relieve some of the load on the servers so that there are no crashes during the festivities this weekend.
Peloton has had issues with outages before, so if this is a preventative measure, it would be a prudent strategy. Just yesterday evening Peloton had a short outage, lasting approximately 15 minutes, and just a week ago Peloton had a two and a half hour outage. In August the servers crashed when Lizzo was in studios. Hopefully these small and temporary changes can prevent any issues with streaming this weekend.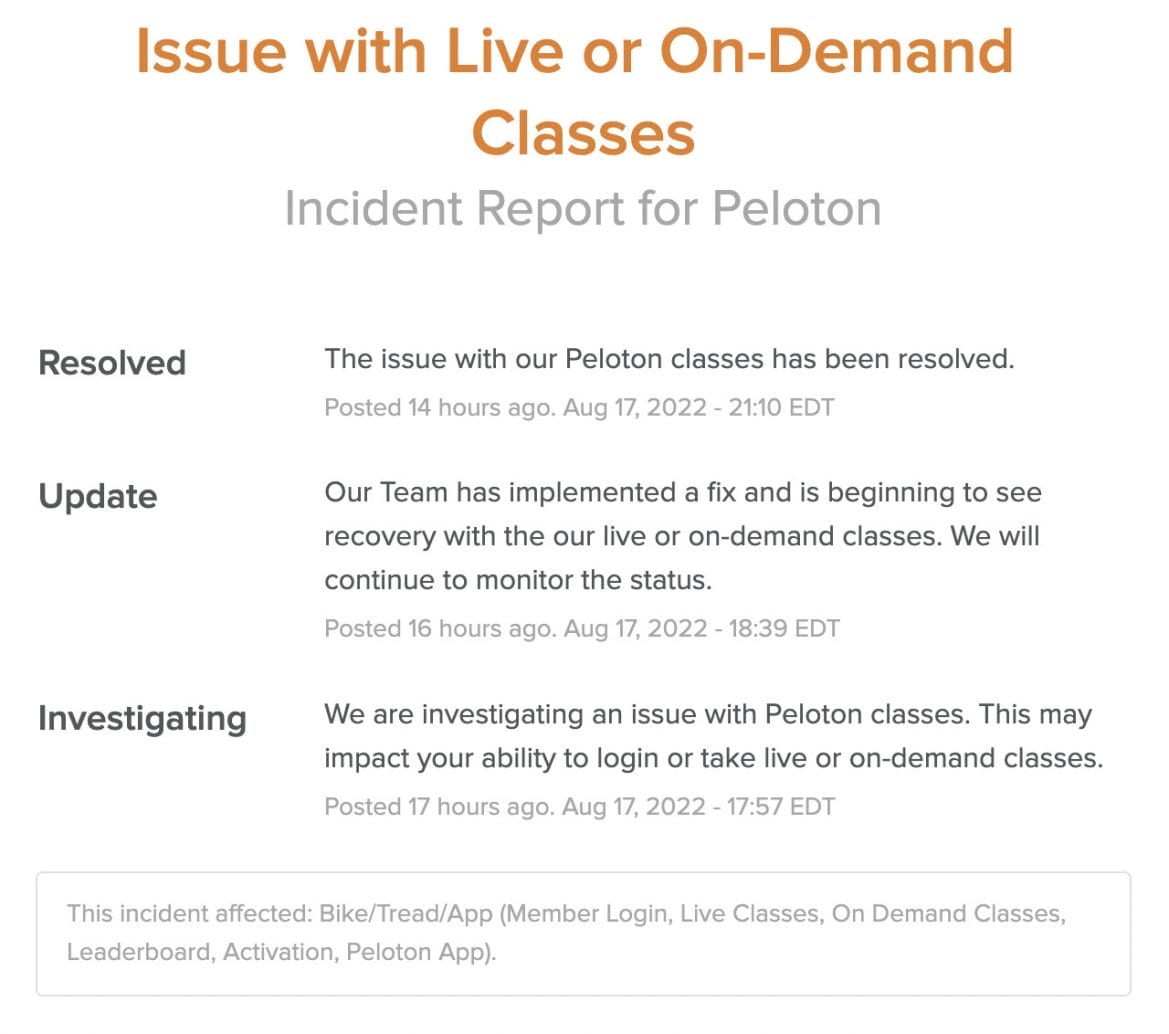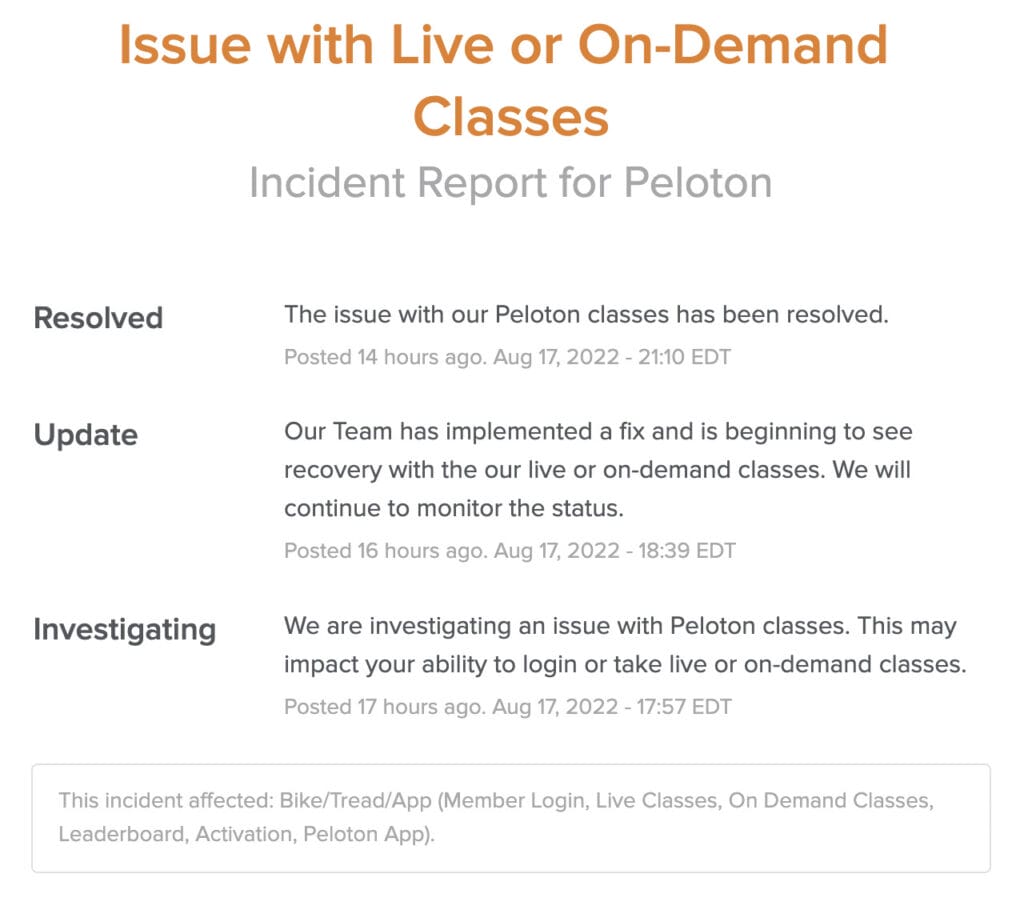 You can keep track of all of Peloton's outages and outage announcements at https://status.onepeloton.com/
Many members love their completion checkmarks, have yours disappeared already? If Peloton is taking these features down to prevent outages during AFO, how do you feel about that choice as a possible solution?
---
Want to be sure to never miss any Peloton news? Sign up for our newsletter and get all the latest Peloton updates & Peloton rumors sent directly to your inbox.