Peloton has made two small changes to their Affirm financing options overnight. (Update – Peloton has also now added a Black Friday sale to the Peloton Row)
First is that you are now able to purchase the new Peloton Row using Affirm financing. When the Peloton Rower first went on sale in September, there were no financing options available – you had to purchase & pay the entire amount up front.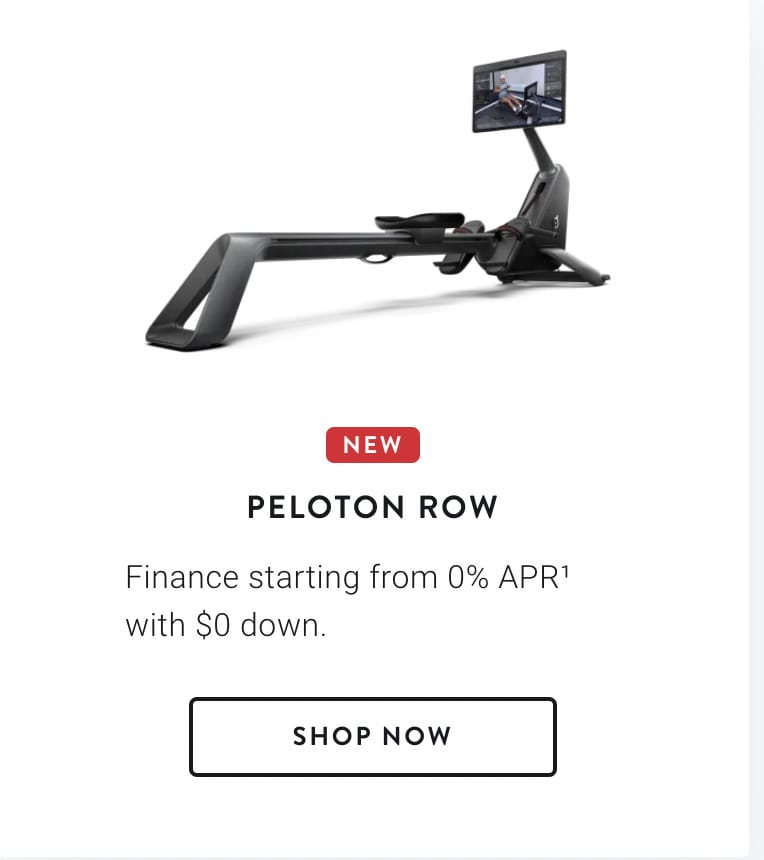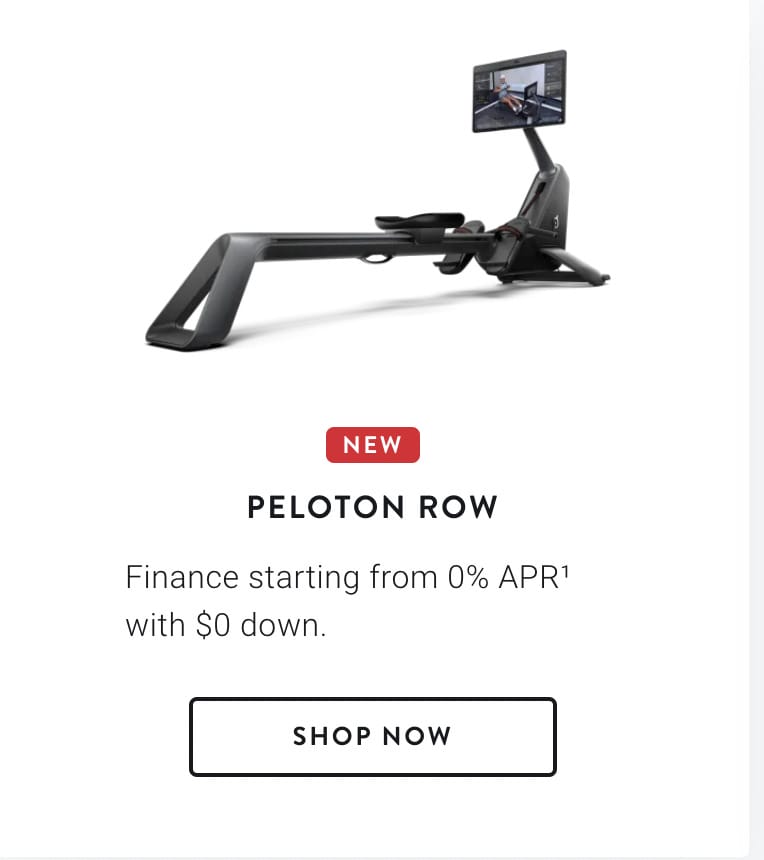 However, there were reports that Peloton was looking into adding financing was the presale was over. With deliveries having begun last week – Peloton has made that official and added the financing options.
A second change related to financing is that Peloton has lowered the interest rate with Affirm for all products. Prior to August this year, you were able to get 0% financing no matter how long your loan was. Starting in August, the interest rate was increase from 0% to 14.99% if you picked any length besides 1 year.
Now, Peloton is decreasing the interest rate for those 24, 39, and 43 months options. The interest rate for loans through Peloton & Affirm are now changed from 14.99% to 4.99% – a drop of 10%. This updated interest rate applies to all products, not just the Peloton Row.
Will you be getting the Peloton Row now that financing is available?
---
Want to be sure to never miss any Peloton news? Sign up for our newsletter and get all the latest Peloton updates & Peloton rumors sent directly to your inbox.