Peloton is hosting a virtual community event on Tuesday, November 29 featuring instructor Logan Aldridge and guests from the Christopher and Dana Reeve Foundation. The event description reads:
Peloton is on a mission to become an accessible, inclusive community. We aim to do this by developing purposeful content, class cues, using inclusive language and through elevating adaptive experiences. Earlier this year, we announced Logan Aldridge as our first adaptive training consultant and Instructor.
Join this virtual conversation as we check in on Logan and learn more about Peloton's partnership with the Christopher and Dana Reeve Foundation. Register to receive a reminder about the event and submit a question ahead of time.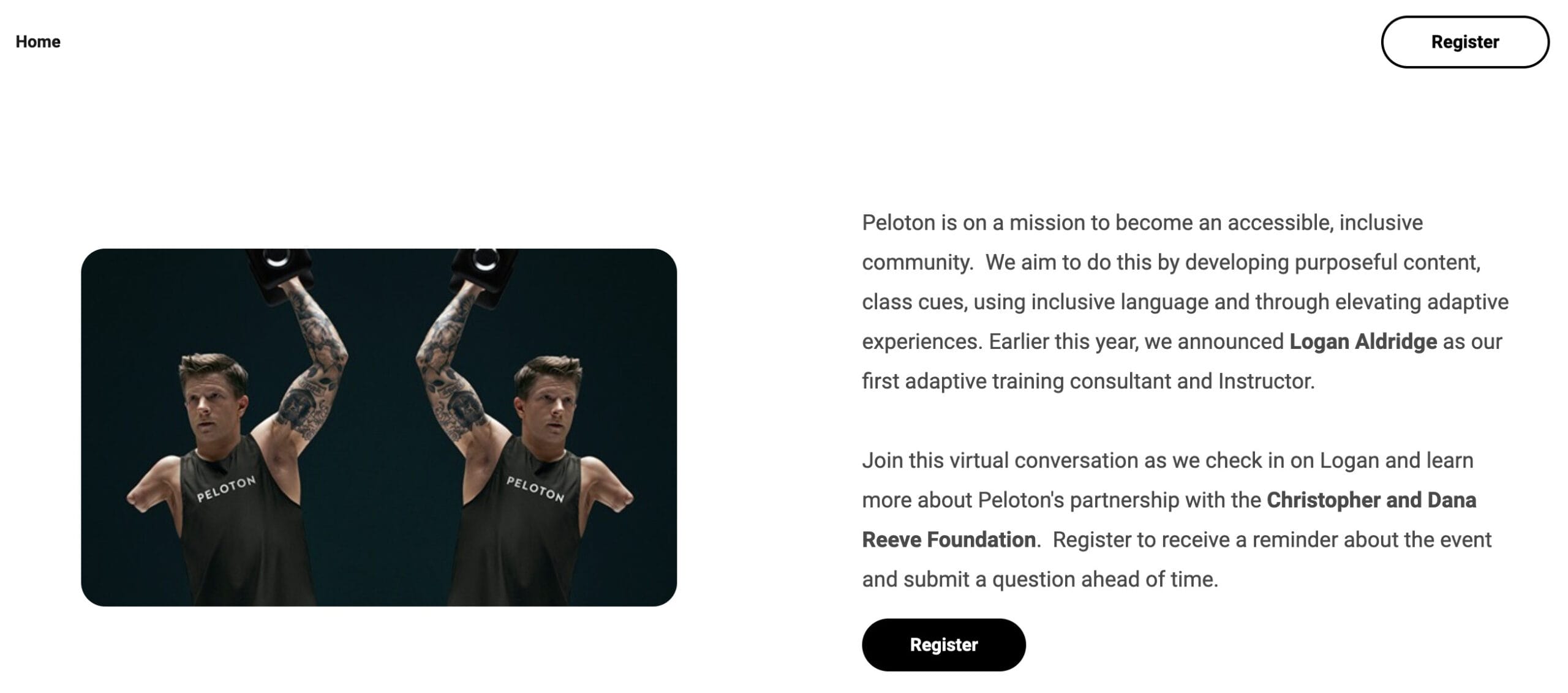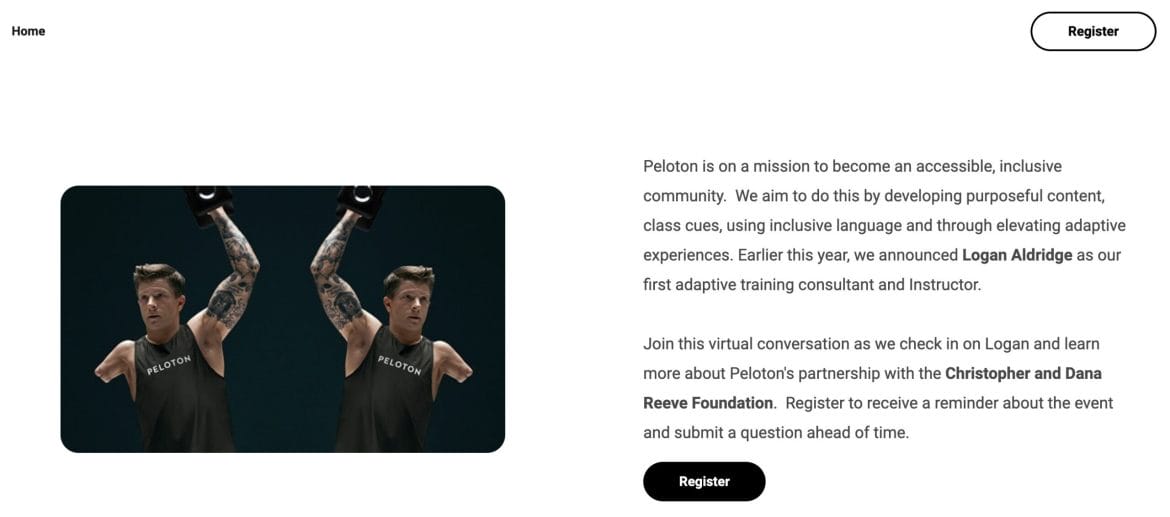 Peloton mentioned this event in their original announcement regarding their collaboration with the Christopher and Dana Reeve Foundation. The virtual event will take place at 3:30-4:35 p.m. ET on Tuesday, November 29 and will focus on Peloton's adaptive training content and their collaboration with the Christopher and Dana Reeve Foundation.
You must register for the event in advance in order to attend. Upon registration you will receive a confirmation email containing a link from Hopin. You can also use the registration form to submit questions in advance of the event. The event will be recorded for those who cannot attend live.
You can learn more about the Logan's Seated Adaptive Strength program via our site. There is also a collection dedicated to caregivers called the Caregivers Spotlight.
Peloton holds these virtual community events throughout the year. Earlier this year, Hannah Marie Corbin and Mariana Fernández held an event in honor of Latinx & Hispanic Heritage Month; and Camila Ramón and Charlotte Weidenbach participated in a Power in Identity panel in celebration of Women's History Month. In 2021 Rebecca Kennedy participated in an event about supporting other members on the leaderboard.
You can register for Peloton's Adaptive Spotlight Conversation virtual community event via Hopin.
---
Want to be sure to never miss any Peloton news? Sign up for our newsletter and get all the latest Peloton updates & Peloton rumors sent directly to your inbox.