Peloton's Q4 2022 earnings call yesterday made a fair amount of news, but something flew a bit under the radar: Peloton has quietly updated their financing offerings, which now vary between 0% and 14.99% interest rate based on the length of the loan.
Previously, Peloton's financing program – which runs through Affirm in the United States, Canada & Australia, and Klarna in Germany & the United Kingdom – had 0% APR financing options for 12, 24, 39, or 43 months.
That has now changed – and only the 12 month financing option carries a 0% annual percentage rate (APR).
Peloton has updated their support page for financing with these new terms.


Now, the 24, 39, or 43 month financing options carry a 14.99% APR, meaning that those who purchase their Peloton and select a 24, 39, or 43 month financing option through Affirm will pay just under 15% annually in interest.


The main marketing page for Peloton financing has also been updated to show the variable rate based on length now as well.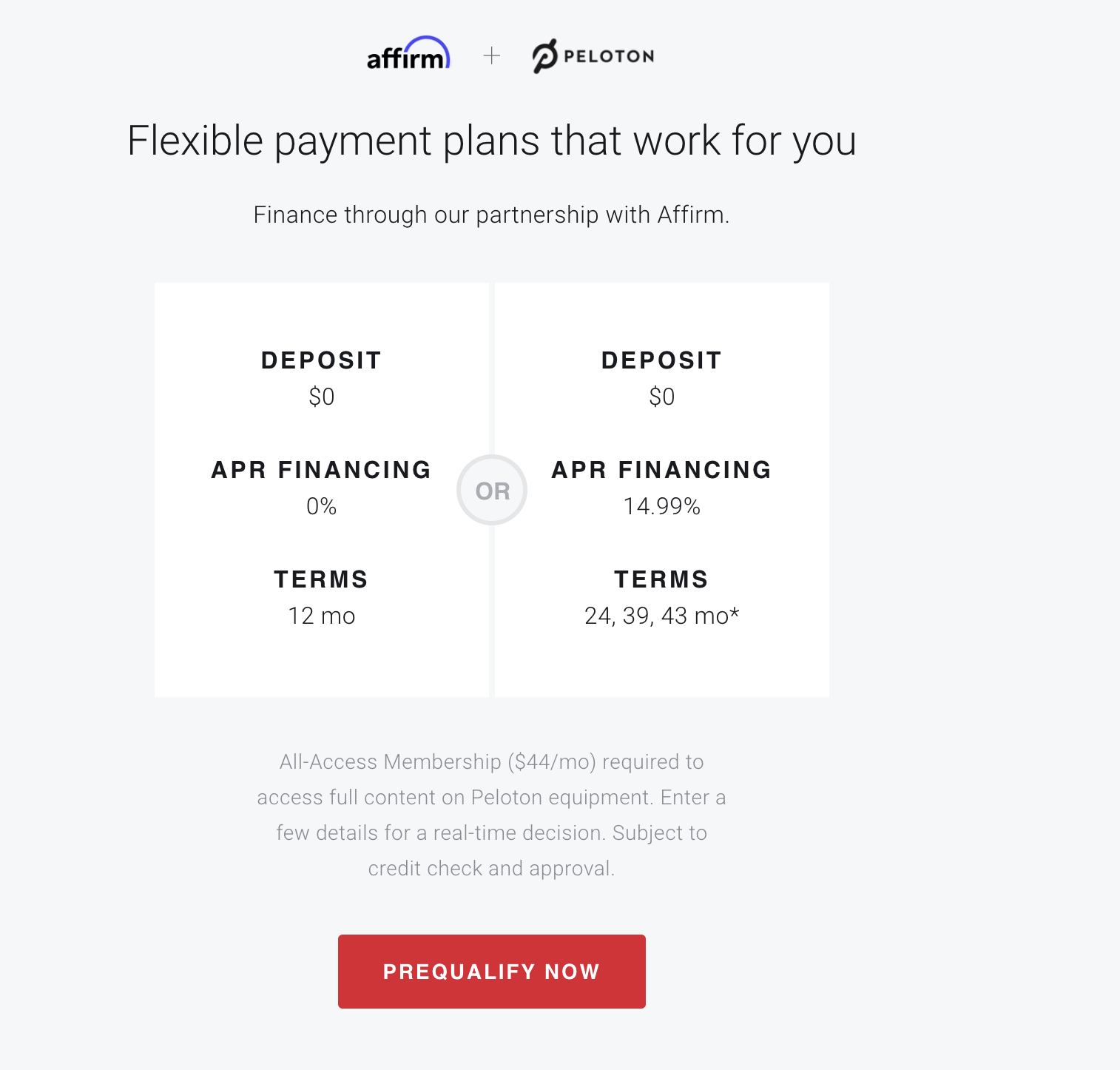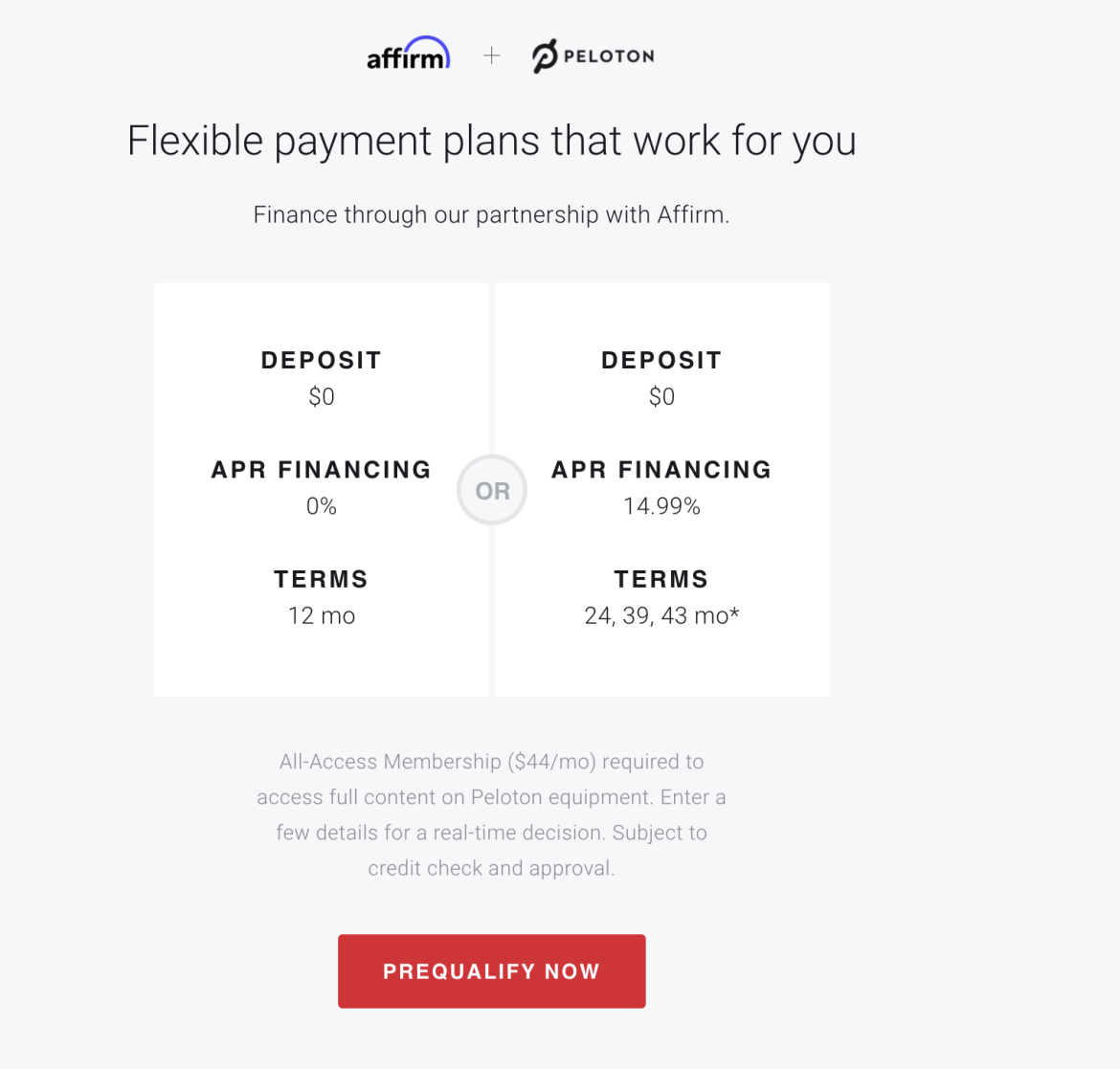 This change appears to be rolling out worldwide. It has currently been updated for Canada & US, who both use Affirm, as well as the United Kingdom, who uses Klarna. At time of publishing, Germany and Australia both still seem to be offering 0% for the longer terms.
Note that while many customers might qualify for the 0% financing, not everyone will – so some members might have seen offers of 15% or more for these longer term loans previously. This change simply means that no matter how good your credit is, if you want the 0% loan, your only option is through the 12 month offer.
As always, the $44 per month All Access Membership is separate from any device purchase and financing – with the exception of the One Peloton Club rental program, where your monthly cost includes both the hardware & subscription.
You can learn more about Peloton's financing options via their website.
---
Want to be sure to never miss any Peloton news? Sign up for our newsletter and get all the latest Peloton updates & Peloton rumors sent directly to your inbox.