Two pieces of information indicate that Peloton may add a financing option for the Peloton Row following the conclusion of the presale.
As a reminder, the Peloton Row finally became available for sale – though shipping won't start until "early December" – on September 20. With a price tag of $3,195, some members have expressed frustration that there is currently no financing option through Affirm the way there is for other Peloton hardware products.
However, several data points indicate that Peloton is considering adding a financing option in the future. First, a member shared a conversation with Peloton Support in which the Peloton representative stated that they are looking into financing. Thanks to @toffandfriends for sharing this.
Our presale offer currently takes upfront payments via card. Once the Rower becomes available to be delivered we are looking into offering financing for that. I am more than happy to send you an email once financing becomes available for the Rower.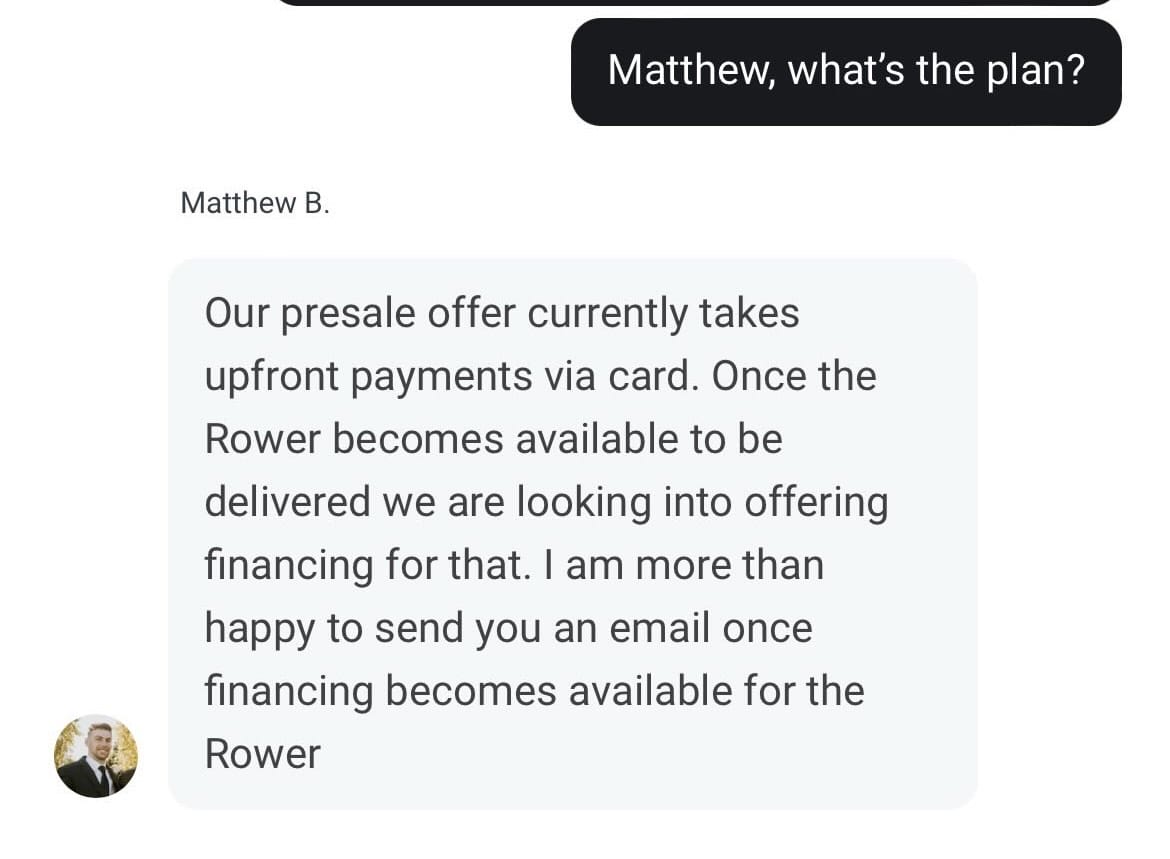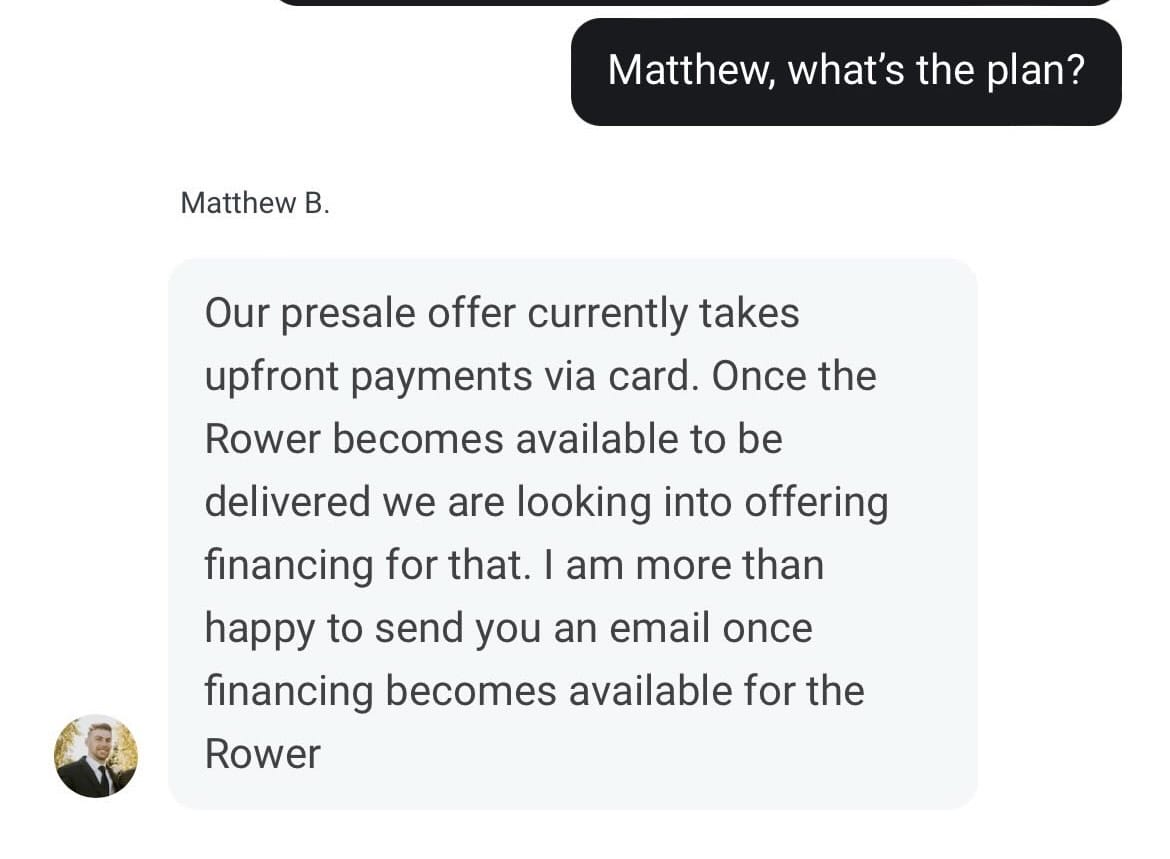 In addition, members who purchased the rower via presale have shared that they received a post-purchase survey, which included a question about whether they would have utilized financing had it been available.


This indicates that Peloton is already trying to gauge whether a financing option would make the Row more attractive to potential buyers. It is worth noting that the price tag of the Peloton Row ($3,195 before taxes and shipping) is significantly higher than other rowers on the market. For example, Hydrow (one of Peloton's top competitors in the rowing spaces) retails their original rower for $2,495 – $700 less than what Peloton is offering their rower at. The Hydrow Wave, Hydrow's newest and lower cost rower, retails at $1,495 – $1,700 less than what Peloton is offering their rower at.
In case you missed it, earlier this year Peloton updated their financing options through Affirm. Now, only the 12 month financing option carries a 0% annual percentage rate (APR). The 24, 39, or 43 month financing options carry a 14.99% APR, meaning that those who purchase their Peloton and select a 24, 39, or 43 month financing option through Affirm will pay just under 15% annually in interest.
We will continue to share updates regarding potential financing for the Peloton Row as they become available.
If Peloton does add a financing option for the rower, would that make you more likely to consider purchasing?
---
Want to be sure to never miss any Peloton news? Sign up for our newsletter and get all the latest Peloton updates & Peloton rumors sent directly to your inbox.