A new filing with the FCC has revealed a 2nd generation video screen for the Peloton Tread+, with the identifier of 2AA3N-TC1VS2. As a reminder, the Tread+ is the original, larger, more powerful Treadmill – the one Peloton originally released. The newer, smaller, lower cost Tread most recently released is known just as the "Peloton Tread".
So what is new with the 2nd generation Peloton Tread+ tablet 2AA3N-TC1VS2? At this time, the filings don't say for sure. The monitor keeps the same look and physical size of 32″. However, based on some of the images included with the FCC filings it appears some of the internals of the Peloton Tread+ monitor are getting upgrades: with a new motherboard (better CPU & memory?), upgraded Wifi/Bluetooth, and a newer display controller.
First off, the motherboard for the unit has gotten an upgrade. The original Tread+ screen (with an identifier of 2AA3N-TC1V) had a motherboard SAPPHIRE-MB-R005, with a date of 2018/02/27. The 2nd generation Tread+ now has a motherboard SAPPHIRE-Go-MB-002, with date 2020/10/24.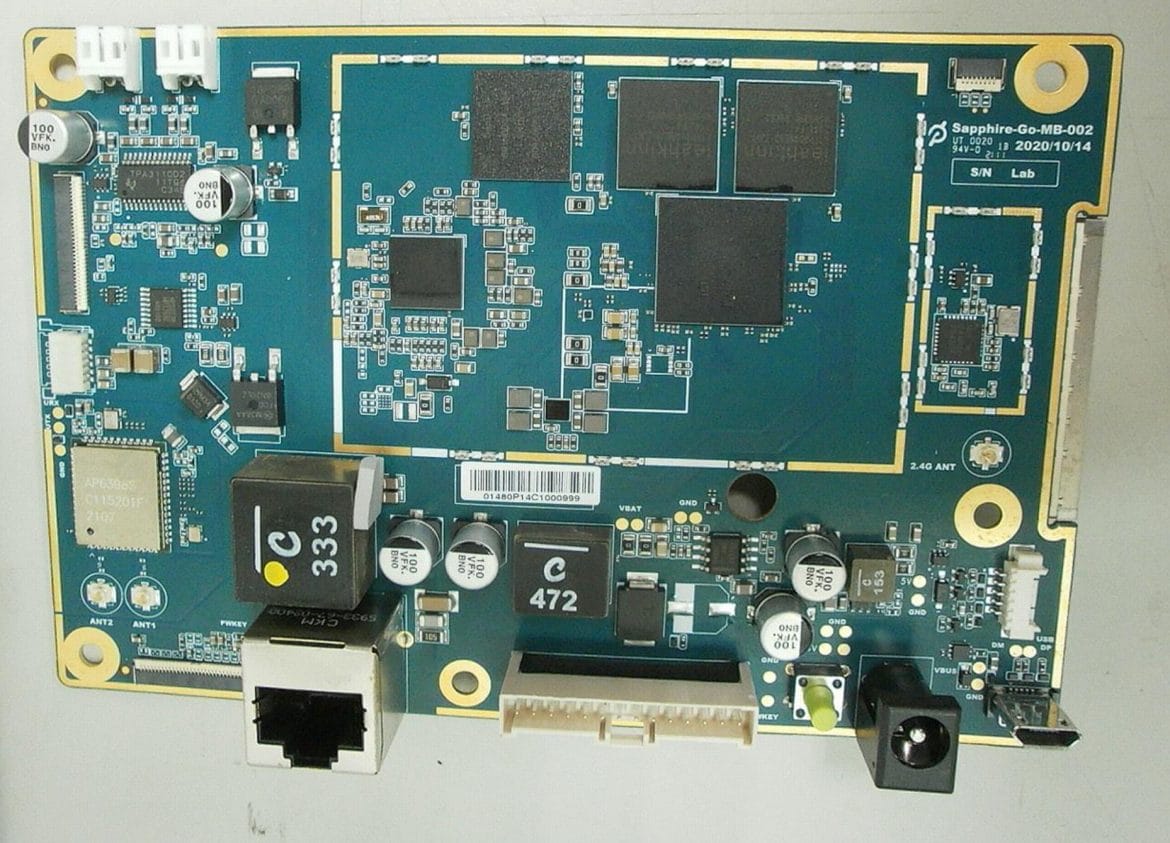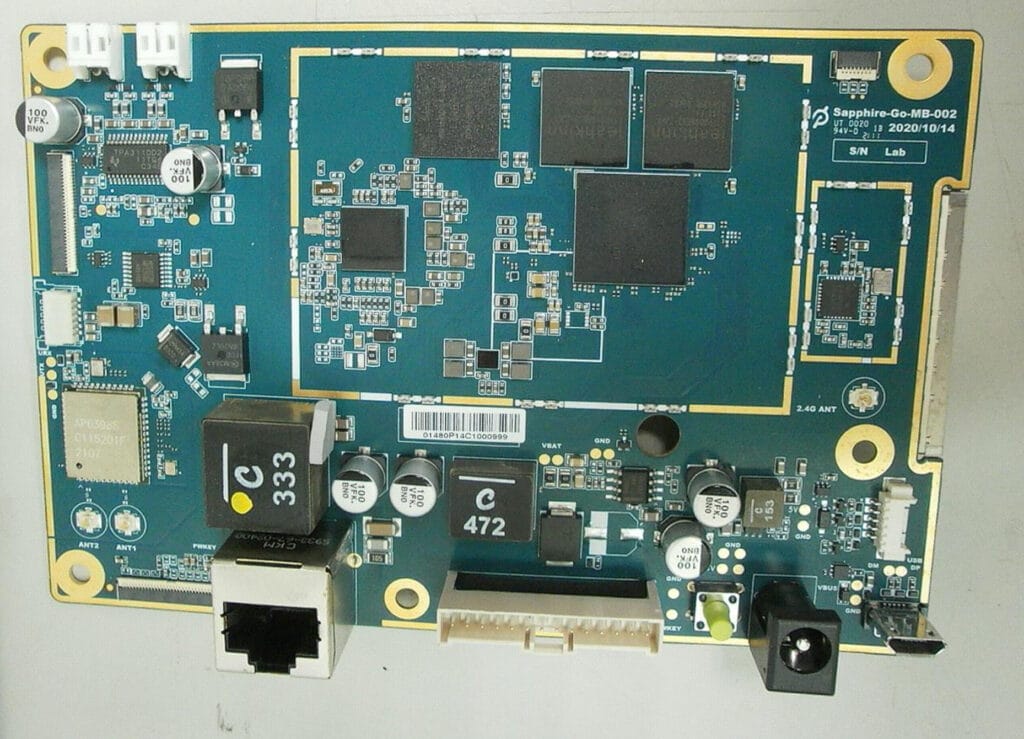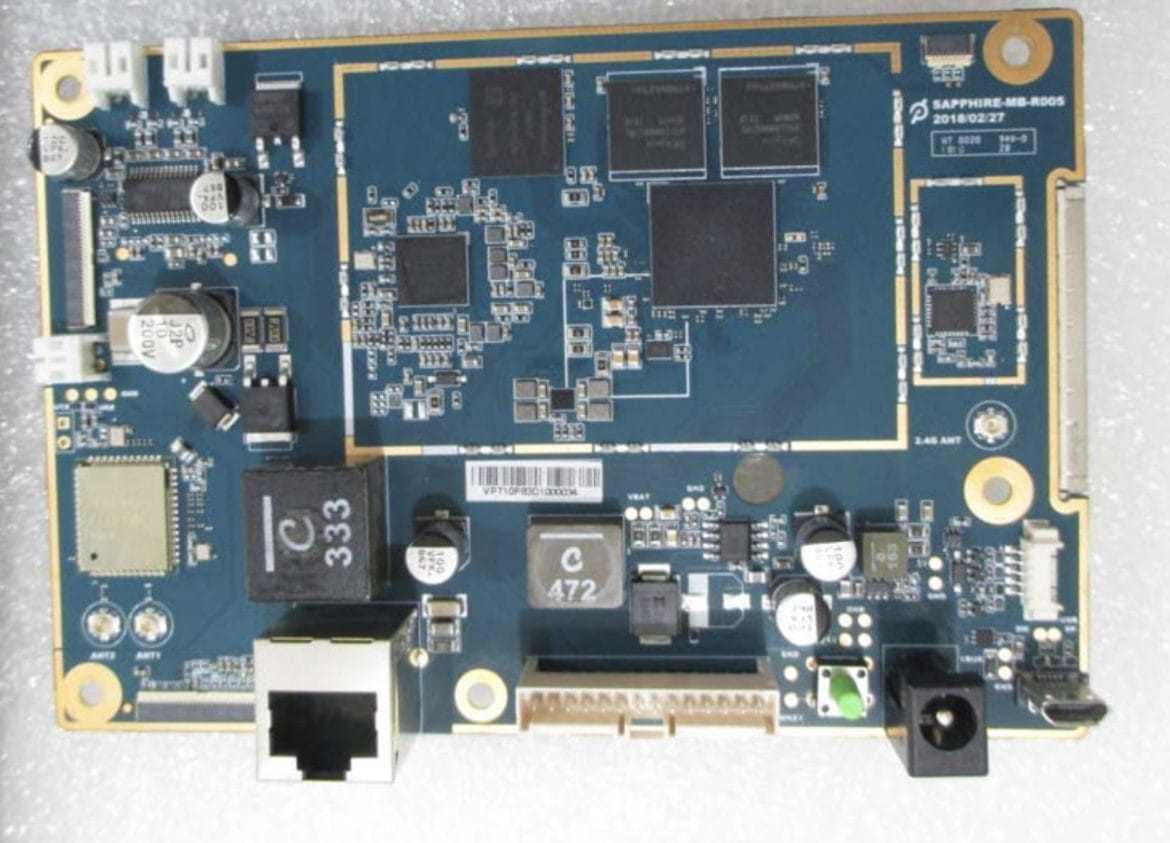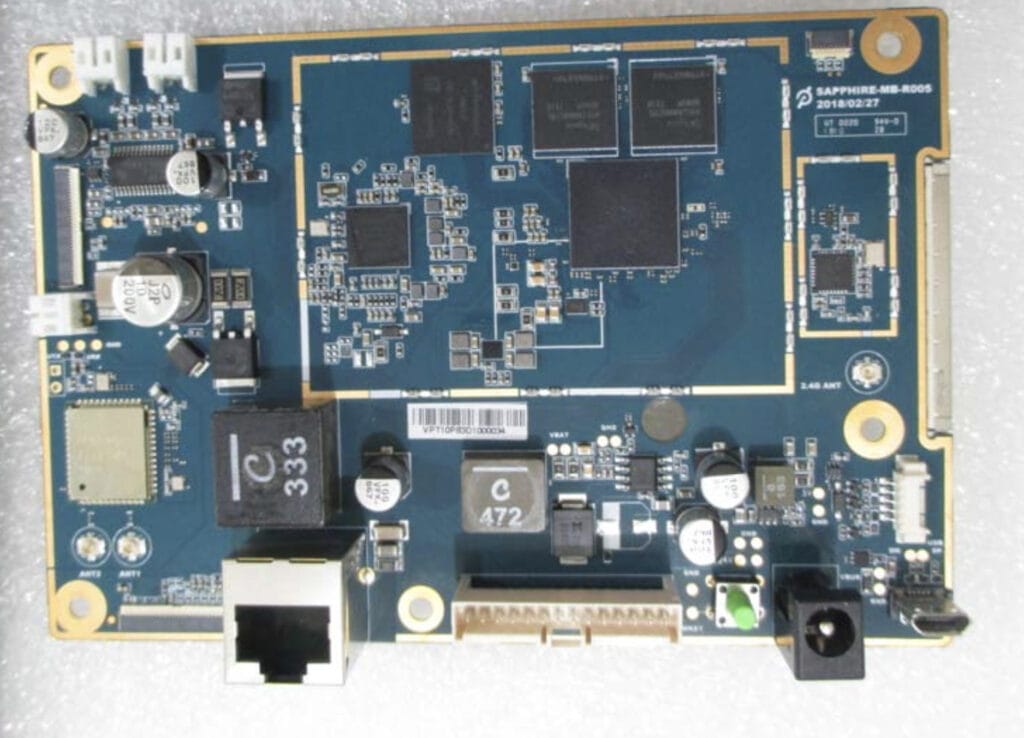 Unfortunately, at this time the pictures & filings do not reveal exactly what CPU or memory upgrades might go along with this. The generation 1 Peloton Tread+ monitor was outfitted with a 2.0 GHz Mediatek MT8173 quad core processor, 2GB of RAM, and 16 GB internal flash storage. The newer lower cost peloton Tread received a 2.5 GHz Qualcomm QCS605 Processor, 4 GB RAM, and 16 GB internal flash storage. It seems likely that the new Tread+ tablet would at least get 4GB of RAM – and it's unclear what upgrade the processor might get.
It also appears that the wireless module has also gotten a small upgrade. The 2nd generation tablet includes a AP6398S WLAN module.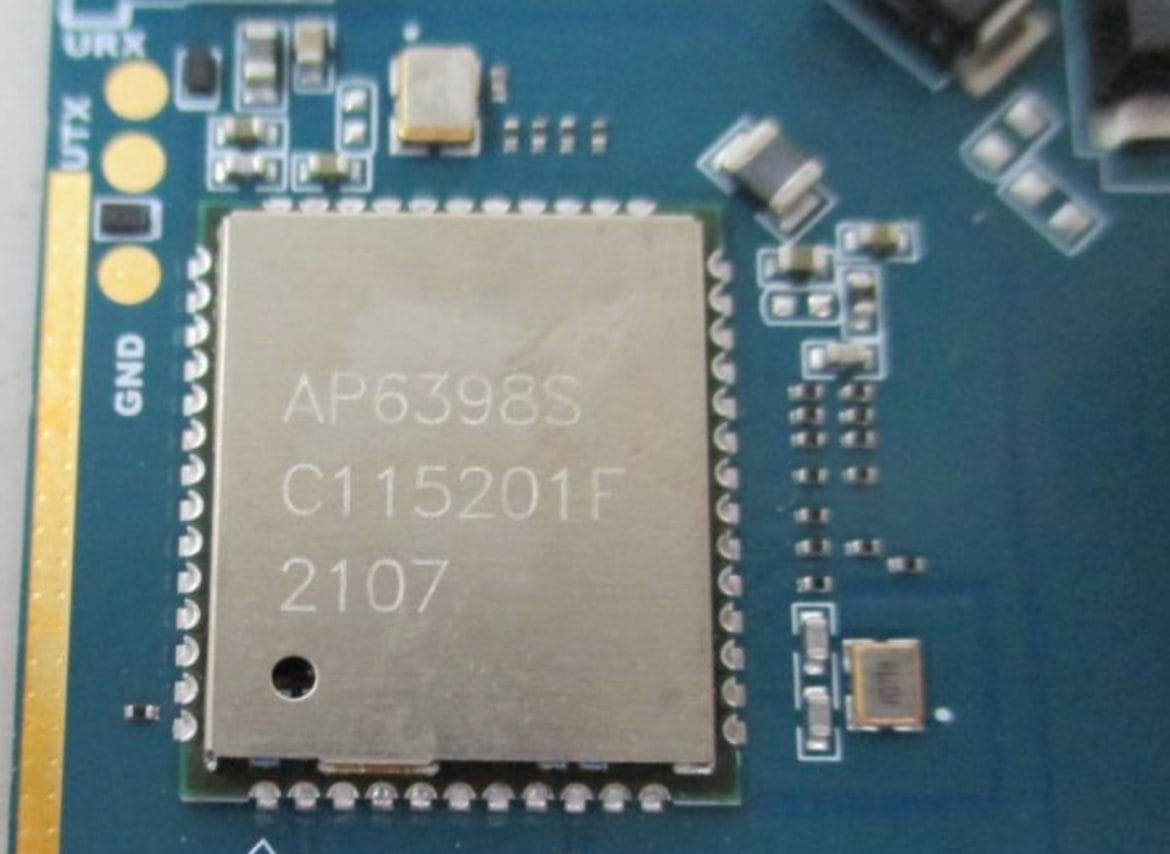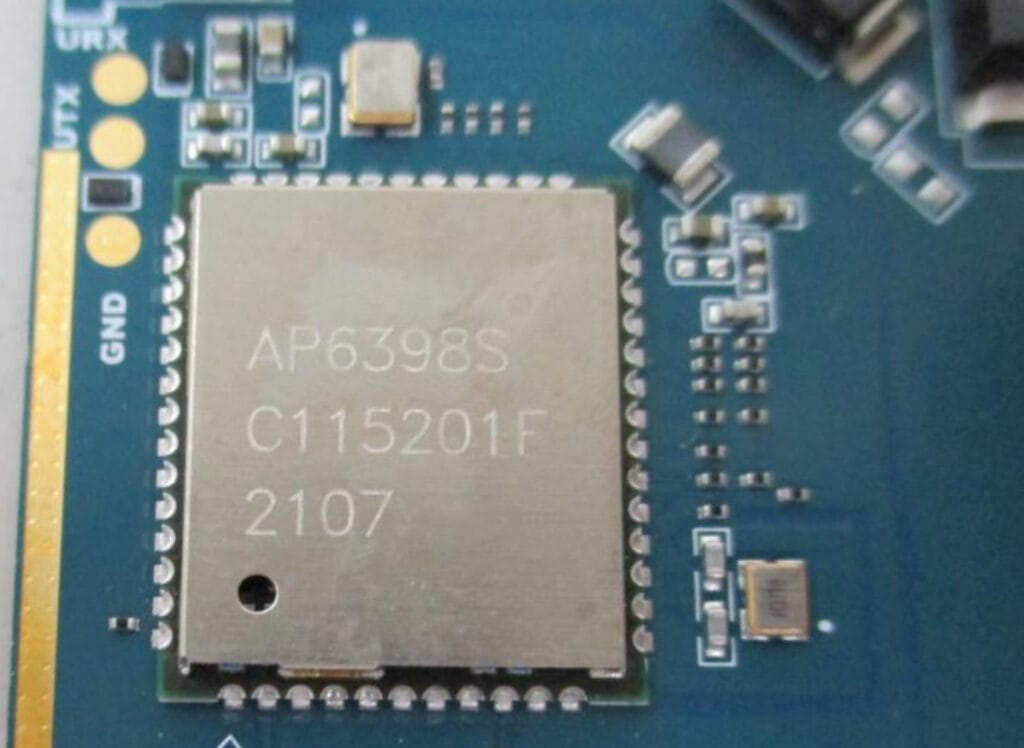 The original Tread+ monitor supported Bluetooth® 4.0 connectivity. However, the newer lowest cost Tread received Bluetooth® 5.0 connectivity. Both support a variety of WiFi connections: WiFi 802.11 a/b/g/n/ac – 2.4GHz & 5GHz. With the new WLAN module pictured above, the new generation 2 Tread+ screen would now add the ability for 2×2 MIMO connections (2T2R) – and have a maximum speed of 867Mbps with dual stream in 802.11n. It would also support Bluetooth 5.0, like the new lower cost Tread.
Finally, the display controller for the Tread+ seems to have been upgraded as well. It is now using a AUO T320HVN05.6 32T42-C07 display controller. The generation 1 display had been using a display controller from LG.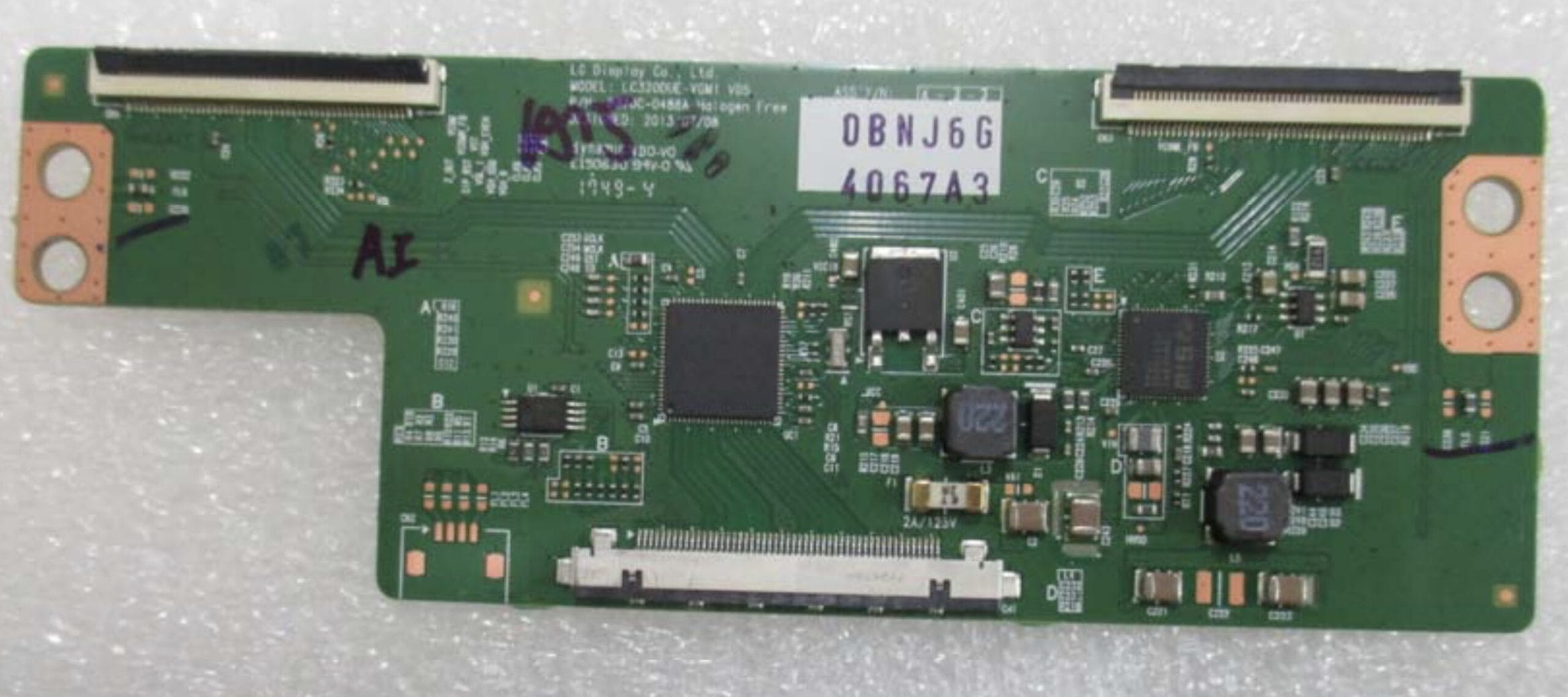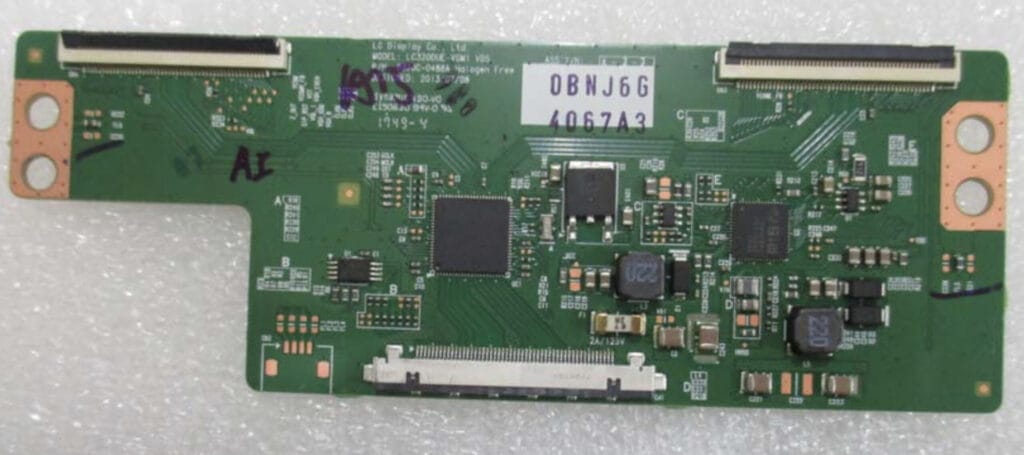 One interesting point is that the wireless test documents for the new 2nd generation Peloton Tread+ tablet specifically point out that "The NFC module was removed from the EUT. Based on engineering judgement, spot testing was deemed necessary." However, the internal pictures that were submitted with the FCC application for the 2nd generation Tread+ clearly show that a NFC module is still pictured in the Tablet.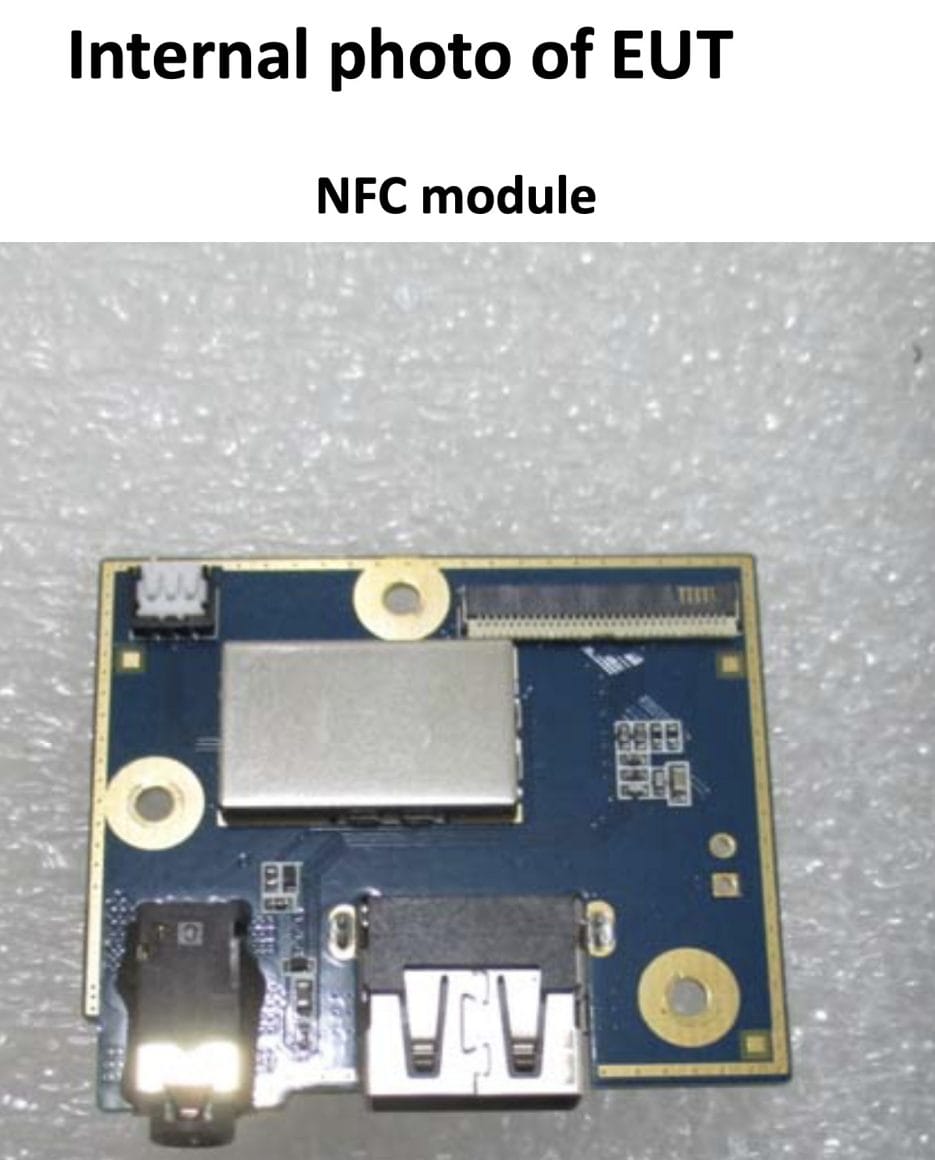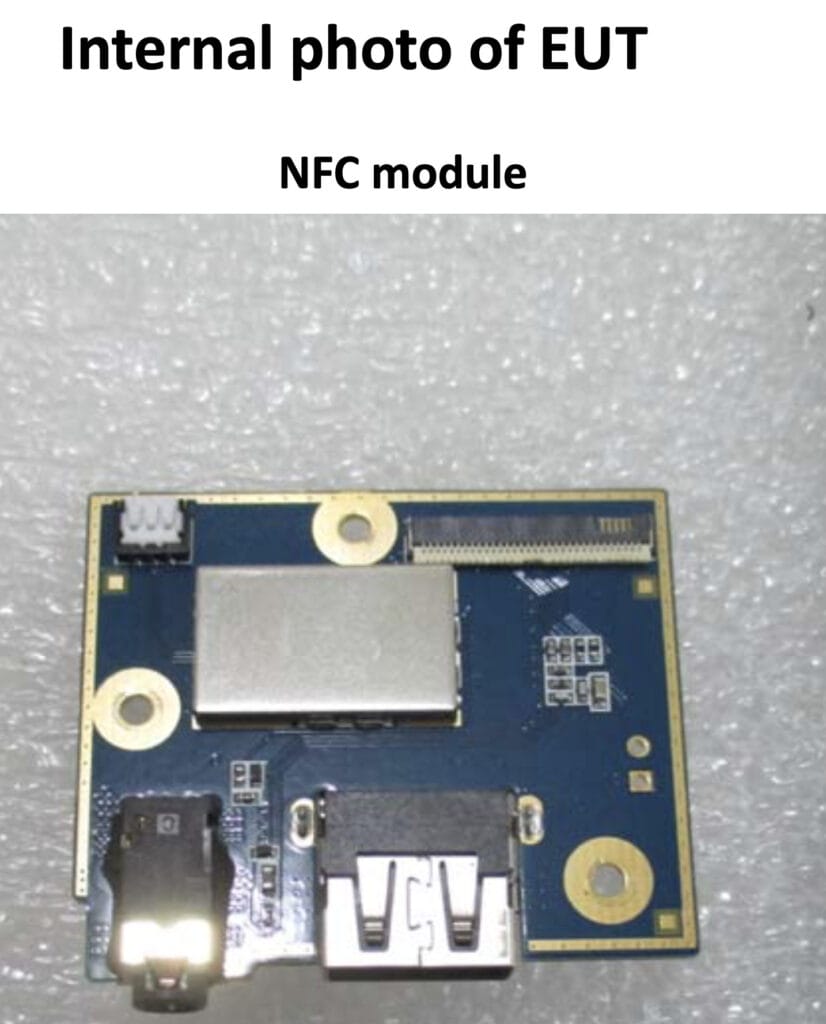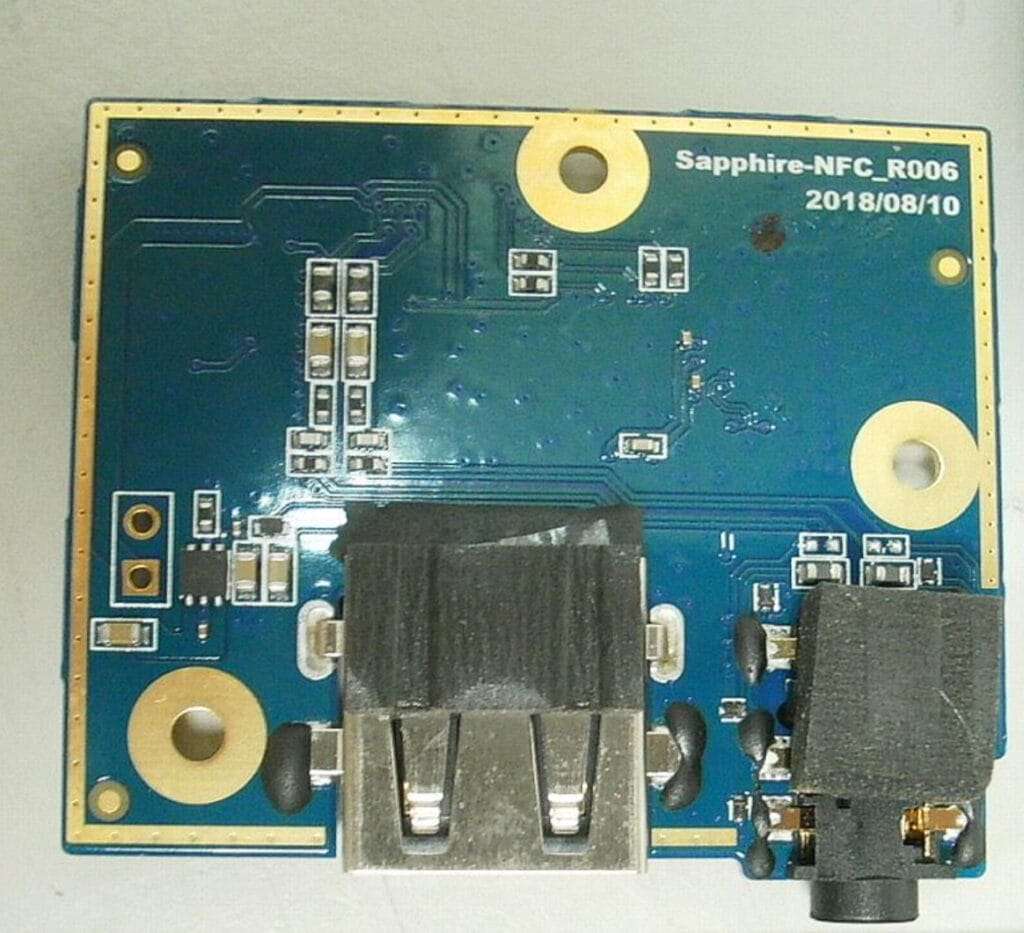 For anyone not familiar with the NFC module, this is a technology that allows for integrations with 3rd party devices, including Apple's GymKit – which is currently only available for cycling classes on the Bike+. However, the original Tread+ monitor (and lower cost Tread) both have NFC modules – so in theory, Apple GymKit could eventually be enabled there. In fact, last year a developer found a way to enable a debug Apple GymKit mode on their Tread+.
Of course, Peloton could take the approach of moving away from GymKit. After enabling it for a while for Bike Bootcamp classes, they were forced to disable it due to an updated interpretation of Apple's licensing agreement. New reports indicated that Peloton might be in the process of building their own Peloton fitness tracker & wearable, with trademarks having been filed. While it's not clear if it would use NFC or some other technology, Peloton might be planning to instead allow all of their hardware to communicate and track activities with their own in-house Peloton Watch instead.
It's likely that Peloton will continue to support both generations of screens for a number of years. However, at some point Peloton will stop providing support & updates for the generation 1 screen. Peloton had a similar transition from Generation 1 to Generation 2 bike screens on the original Peloton Bike in 2019. At the time they provided a discount for members to buy new generation screens.
Keep in mind that the Tread+ is currently not for sale as it is under a recall. While the company has stated they hope to have a fix for the new lower cost Tread and have it back for sale soon (possibly by July), the Tread+ fix is expected to take longer as it will require design changes.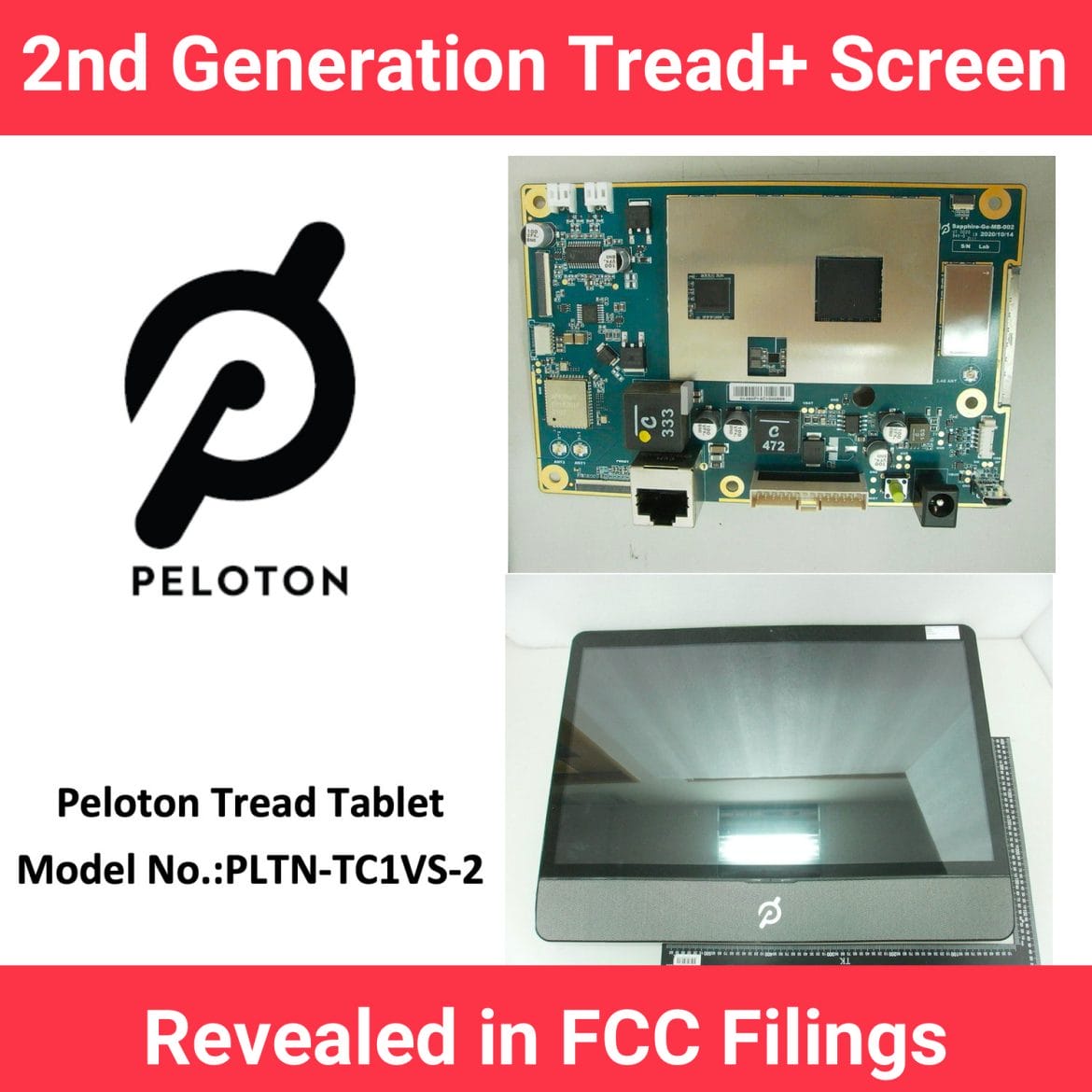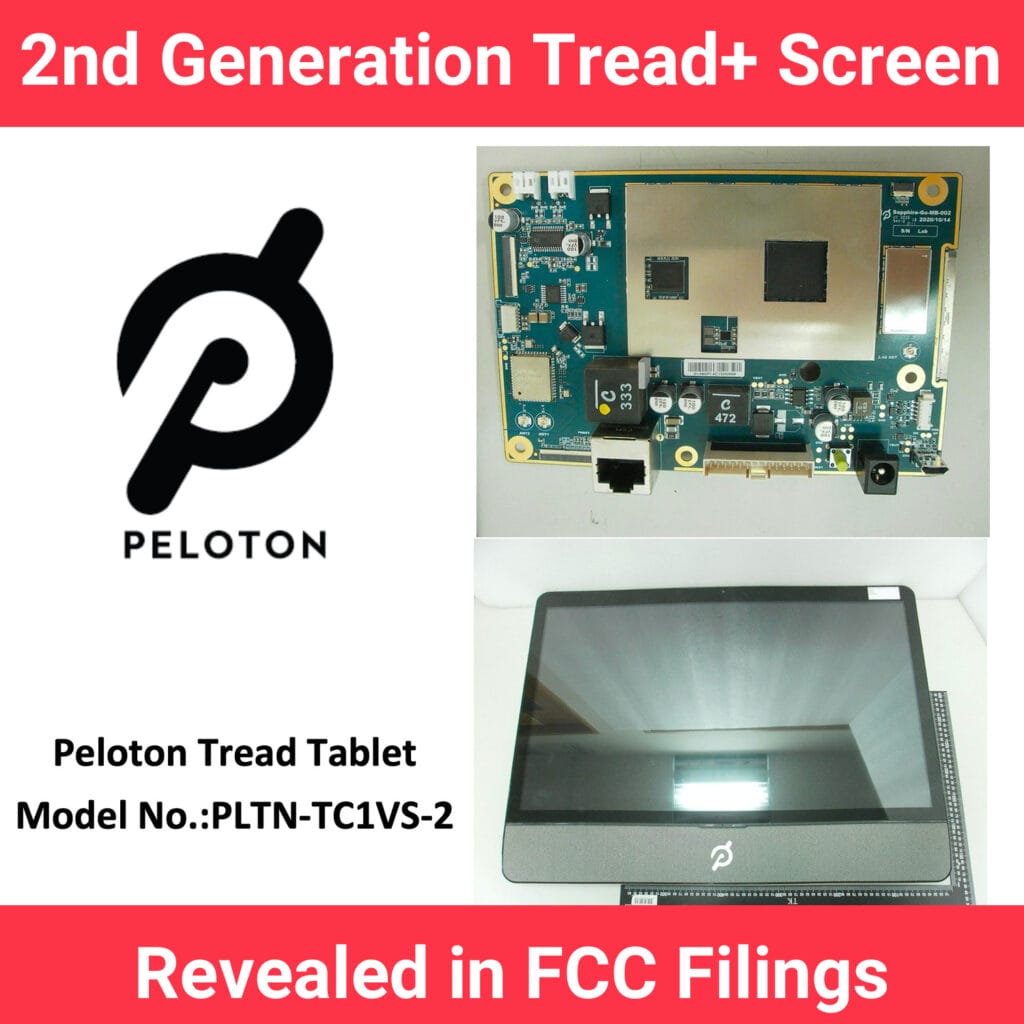 ---
Want to be sure to never miss any Peloton news? Sign up for our newsletter and get all the latest Peloton updates & Peloton rumors sent directly to your inbox.