Anyone who has had to upgrade a smartphone lately knows that technology doesn't come cheap, or last forever.
In a decision that has drawn mixed feelings from early adopters, Peloton announced yesterday that they would no longer support software upgrades to First Generation Peloton tablets. According to an email sent out to members, Gen 1 devices WILL still get bug fixes and security patches. Peloton states that the tablets can no longer support updates or new features without impacting performance. Instead, they are offering a discount to anyone with an active Peloton account who owns a Gen 1 bike. If you choose not to upgrade, you'll still be able to take classes and take advantage of all current functionality your bike currently has!
A new Gen 2 monitor normally costs $750, but Peloton will offer upgrades to Gen 1 customers for $350. The package also comes with a new set of pedals.
While Peloton hasn't announced what new software features won't be supported by Gen 1 monitors in the future (aside from target metrics which were previously disabled due to performance issues), users who upgrade to Gen 2 monitors would immediately be able to screencast (to Miracast compatible devices), gain better speakers, and in theory see modest performance increases in general due to a more modern operating system and improved hardware in the Gen 2 tablet. For a more detailed breakdown in differences between the tablets, there is a comparison on Reddit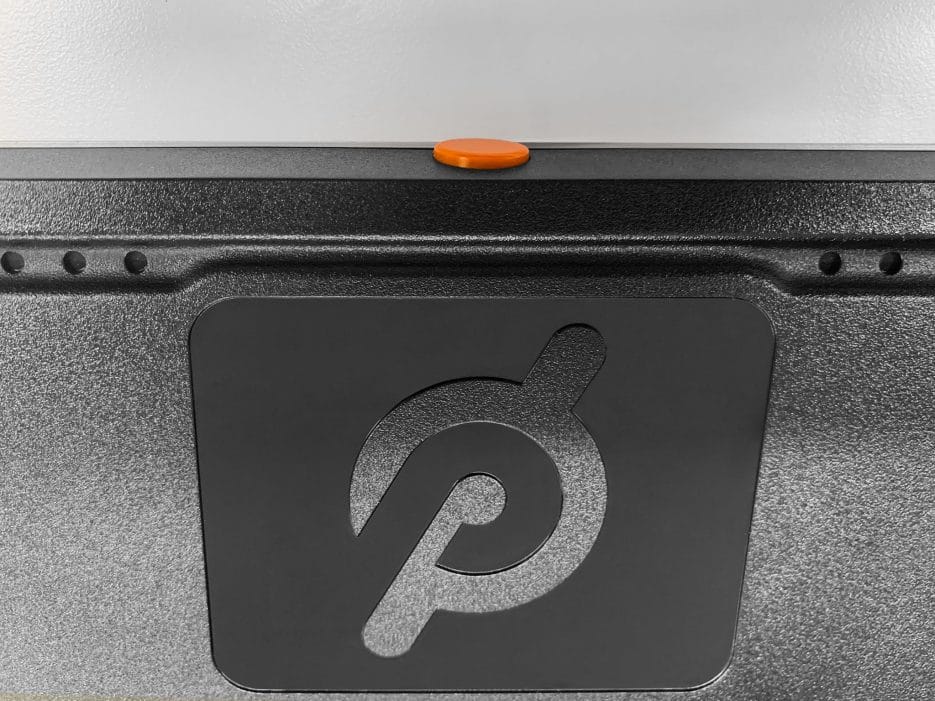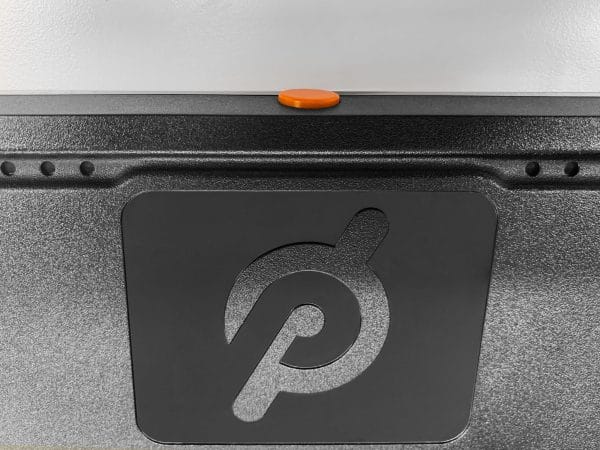 Wondering how to tell if you have a Generation 1 or Generation 2 Peloton bike or tablet? Gen 1 monitors were manufactured before September 2016 and feature an orange power button on the top of the monitor.
Peloton will be sending out custom codes to allow purchase of the discounted Gen 2 tablets to the primary account holder for all First Generation bikes via e-mail.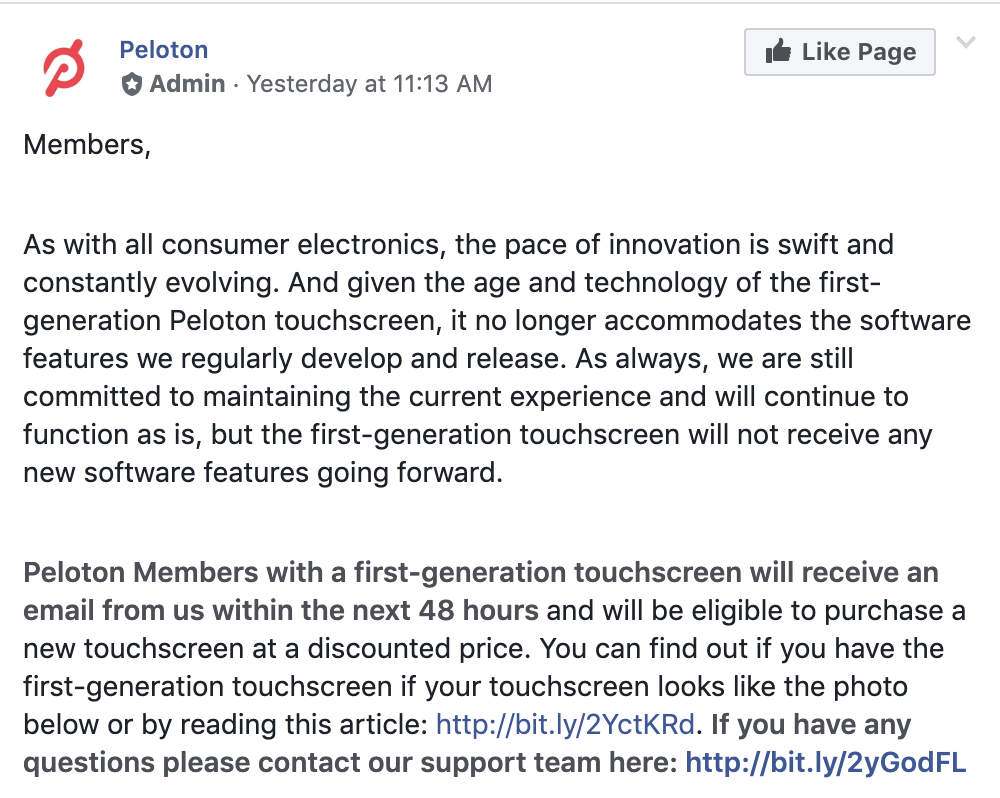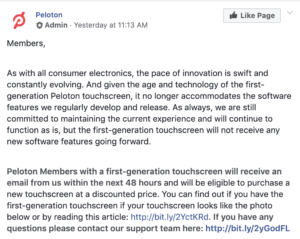 ---
Want to be sure to never miss any Peloton news? Sign up for our newsletter and get all the latest Peloton updates & Peloton rumors sent directly to your inbox.