Today, Peloton hosted their Q32021 earnings call. Peloton CEO John Foley opened the call by discussing the recent Tread & Tread+ recall.
In his comments, John Foley answered one of the biggest FAQ people have had around the recall. Which is – will Peloton's recall mean that Peloton needs to temporarily stop producing new Tread & Tread bootcamp classes? The answer to that is no – Peloton will not be stopping production of Tread classes.
Foley stated the reasoning was so they could "continue to produce Tread content in anticipation for the Tread launch", as well as to continue supporting digital subscribers.
Peloton's CFO, Jill Woodworth, also shared that all Tread & Tread+ owners would be automatically given 3 free months worth of subscriptions. This is due to the U.S. Consumer Product Safety Commission (CPSC) recommending that all owners stop using the Tread & Tread+ until fixes are approved and replaced.
While the earnings call was taking place, Peloton began emailing members sharing this. The email stated:
We are also proactively waiving three months of your All-Access Membership as a Tread+ owner. We hope you continue to enjoy our strength, yoga, running and other classes, which can all be accessed on the Peloton Bike, Bike+, any iOS or Android device, on the web, Apple TV, Fire TV, Roku TVs, Chromecast and Android TV. These waivers will appear on your subscription by early next week and will take effect starting with your next billing date after they are applied.


We have no plans to stop creating our great running and strength content, which can be used with or without a treadmill, either indoors or outdoors.
John Foley also shared that the new lower cost Tread launch in the US would be indefinitely paused. In the last earnings call, Peloton had shared the launch would be delayed until May 27th. However, with the recall, Peloton has now put a pause on that date.
Peloton shared that they would plan to relaunch the Tread (and launch it in the US) once the U.S. Consumer Product Safety Commission (CPSC) had a chance to review Peloton's proposed fixes for the issues the Tread has – which is a chance the video tablet could detach and fall off. It was stated that these reviews typically takes 6-8 weeks, however, there was always a chance it could take longer. Due to this, Peloton said they were not able to offer a revised possible launch date of the Tread at this time. However, they shared that they hoped that the lower cost Tread could be available again around July.
John Foley also shared that the fix for the Tread could be as simple as using improved screws, or locking washers – which might keep the screen from falling off.
Both the Tread and Tread+ will be getting new software based safety measures "in the coming days". This includes a digital passcode that will be required to be entered on the Tread touchscreen prior to use. These updates will be automatically pushed to the Tread & Tread+ devices via wireless updates.
Regarding the Tread+, it was stated that Peloton would be working on building extra layers of safety. John Foley stated that this would include "additional physical hardware to further enhance safety". The goal is to physically keep items from getting stuck under the back of the Tread+. However, he stated that new & updated hardware takes some time to develop, manufacture, and test – and the solutions they are looking at will likely require a change in manufacturing. On top of all that, the CPSC will have to review & approve whatever changes Peloton makes. Given all this, it is likely to be on the order of months until the Tread+ is able to be sold again.
Finally, Peloton shared how they feel the recall will impact the the next quarter – and they estimated a $165 million impact. This was broken out as $105 million worth of lost sales, $10 million worth of free subscriptions, and then $50 million from the refunds & pickup of products being offered to all Tread & Tread+ owners.
At this point, Peloton is estimating around 10% of Tread & Tread+ members will be returning their devices – but will have a better estimate of this at the next earnings call. They also aren't sure how many members might want to return their devices closer to the deadline.
We'll have a post later highlighting the entirety of the earnings call.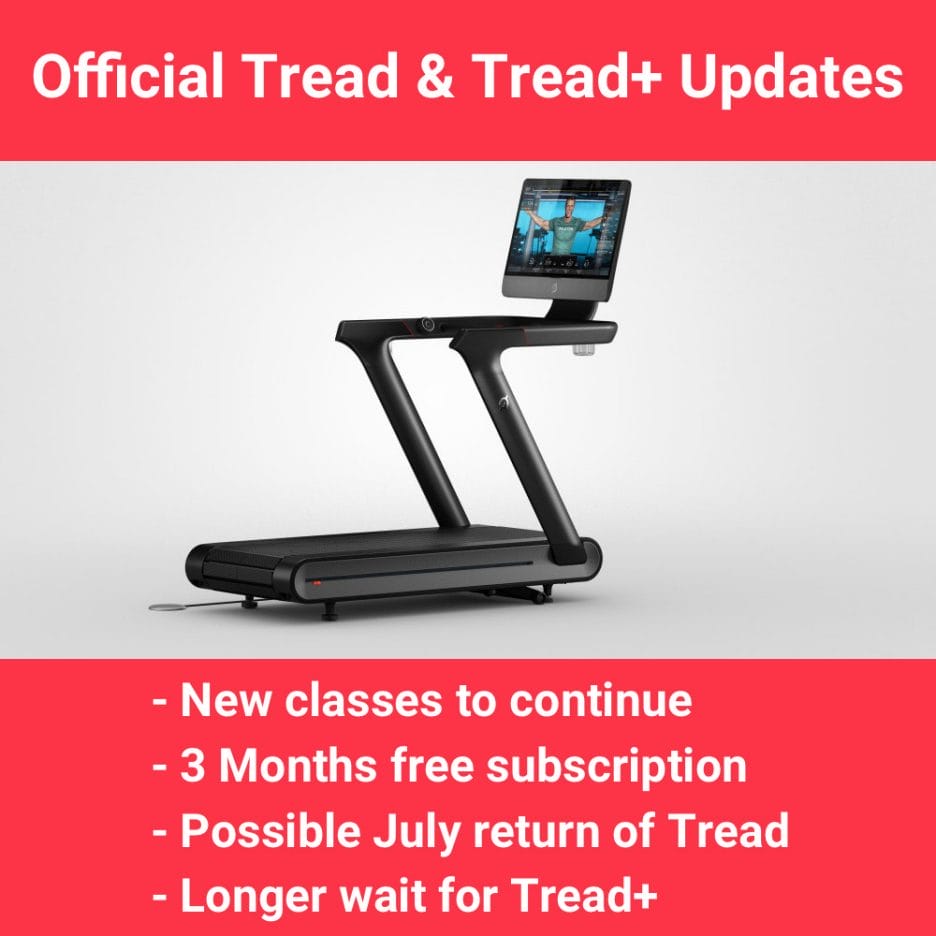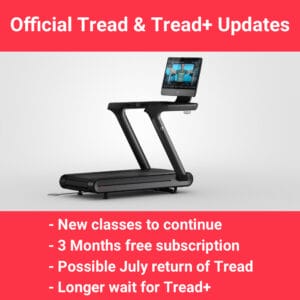 ---
Want to be sure to never miss any Peloton news? Sign up for our newsletter and get all the latest Peloton updates & Peloton rumors sent directly to your inbox.