Did Peloton just drop two separate hints (one about a coach, and one about when it will go on sale) about their upcoming rower – the Peloton Row?
This afternoon, Peloton posted to Instagram & Twitter a video that shows a computer screen typing out onepeloton.com/row, and Matt Wilpers can be heard saying, "Alright, get ready! 5, 4, 3, 2…" over the video. An hour or so after it was shared, the posts were deleted.
You can watch the original video embedded below, here on YouTube, or over on @BobTreemore's Twitter account, who originally archived the video. You'll want to be sure to have your sound on.
As of now, onepeloton.com/row is a dead link, however this is expected to be the main home page for the Peloton Row once the countdown period is over. The websites for the bike and tread, respectively, are onepeloton.com/bike, and onepeloton.com/tread.
This video would seem to be Peloton confirming that Matt Wilpers will be teaching rowing classes (since he is the one doing the countdown) – which we reported last month.
This isn't the first new instructor for rowing Peloton has teased this week. Less than 24 hours ago, Peloton shared 3 images of instructors on the Peloton Row. We believe these 3 are brand new coaches to Peloton – Alex Karwoski, Katie Wang, Ashley Pryor.
In addition to seeming to confirm Matt Wilpers as a coach – could this video also be hinting at the Peloton Row starting pre-orders this upcoming Tuesday, September 20th? As mentioned above – in the video Matt is heard counting down from 5, which could hint at there being 5 days left in the Peloton Row countdown – which would point to a Tuesday launch if that is the case. Ever since Peloton added the Row to the website earlier this month, they have been phrasing it as a "Countdown" beginning to the row.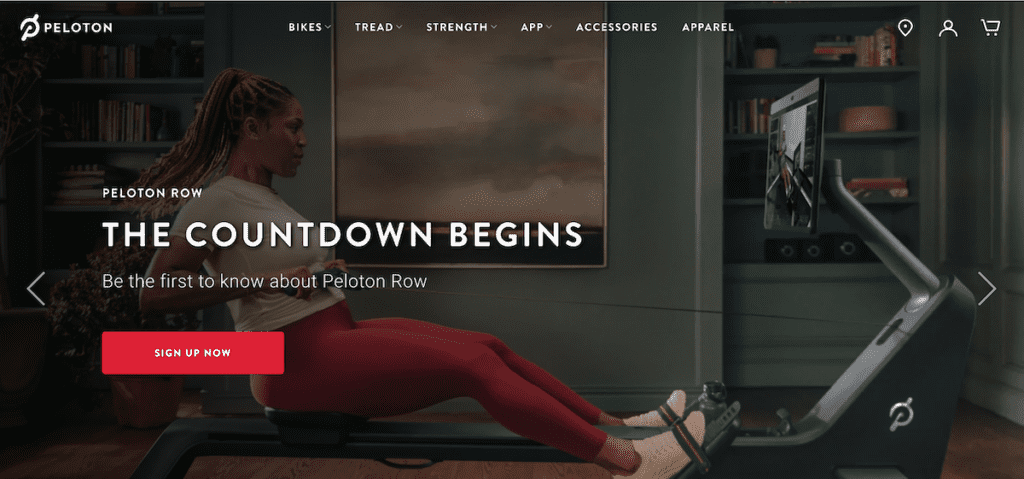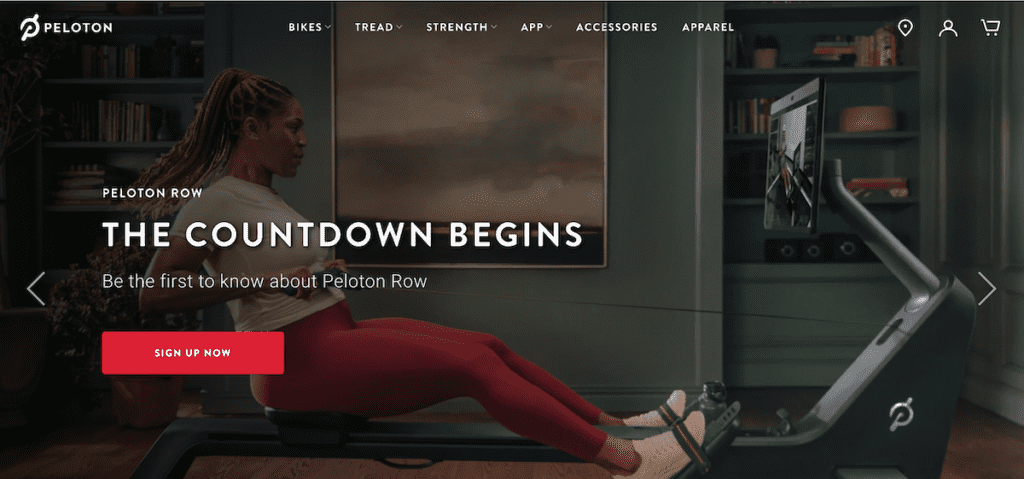 If the Peloton Row does end up going on sale this Tuesday, it will likely only be pre-orders, with shipping still weeks to months away. We shared earlier this week that some information has indicated the Peloton Row might potentially be priced at $3,195 in the US – however, this price point is not 100% finalized yet, and could still be changed before sales begin.
If you've missed our previous reporting on the Peloton Row, you can catch up on all the news and rumored features here.
Let us know if you are planning to purchase the Row! And how many of you think this is a hint pointing to a Tuesday pre-order date?
---
Want to be sure to never miss any Peloton news? Sign up for our newsletter and get all the latest Peloton updates & Peloton rumors sent directly to your inbox.