Peloton instructor Tunde Oyeneyin will launch across the full Peloton strength platform next month! Up until now Tunde's strength workouts have been limited to upper body. Tunde announced the news in both of her live classes today, January 29. You can watch a clip embedded below or via our YouTube channel.
In her 30 minute Pop Ride Tunde stated:
I have an idea. What if we worked our full body together? Maybe a little booty juice? Some legs? February 18 your girl launches across the full strength platform. I can't wait to see you there, baby. We started this journey six months ago. Let's continue to see it through, let's level up.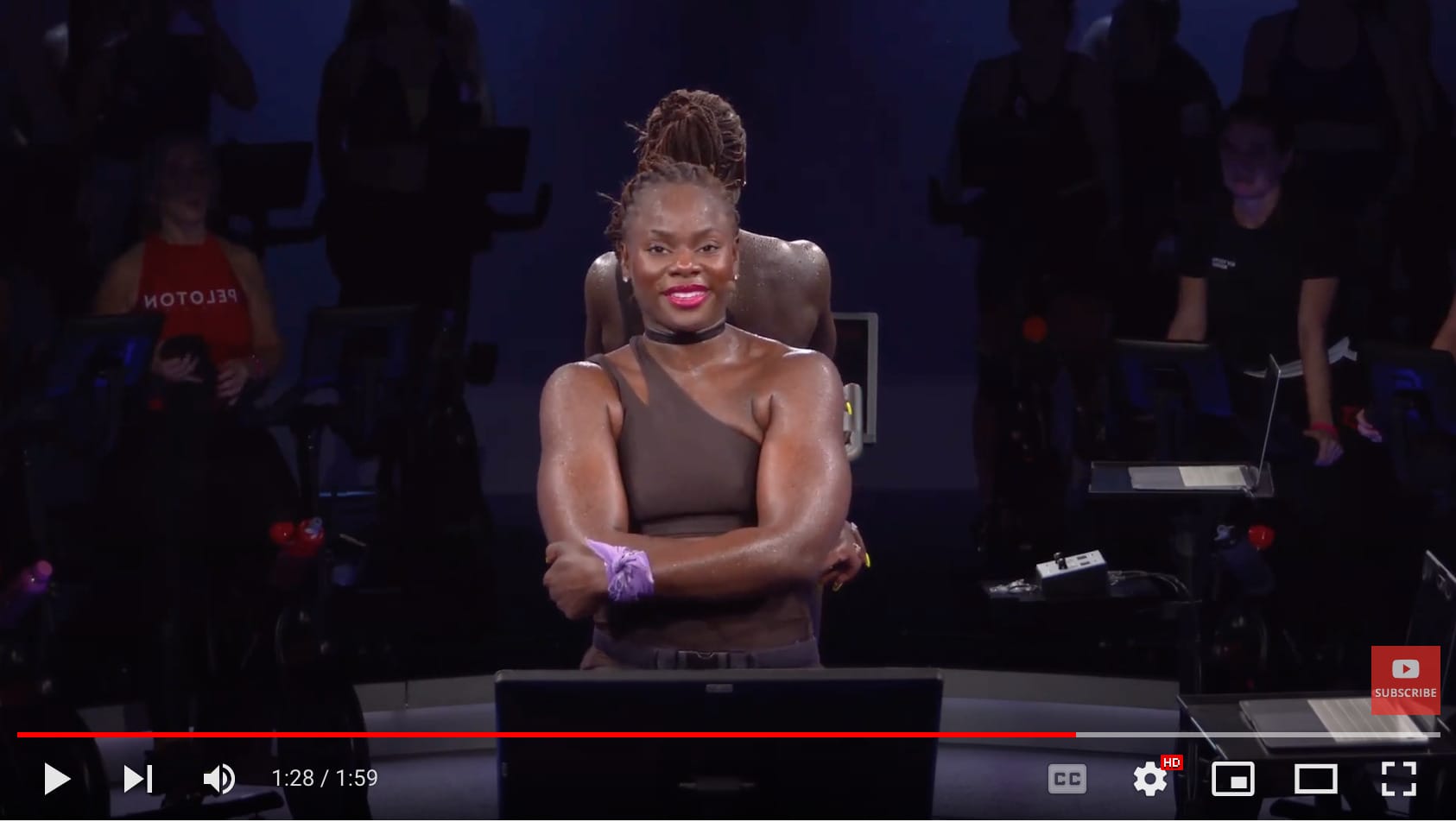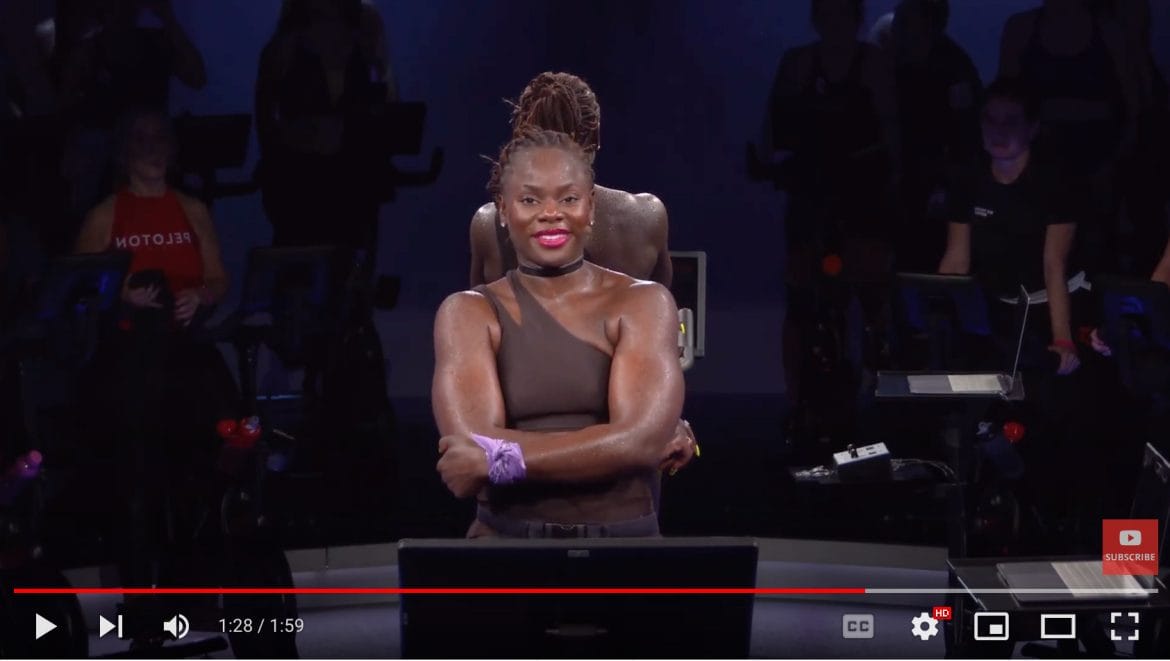 Tunde also teased that she made a special announcement in her classes via her Instagram stories throughout the day.
Starting February 18, Tunde will teach across the full Peloton strength platform. This means that instead of only teaching upper body workouts, she will also teach full body, lower body (glutes & legs), core, and even HIIT Cardio.
According to the upcoming studio schedule, Tunde will teach a live 20 minute strength class at 8:00am ET on February 18. Though not yet officially announced, this will likely be her premiere class as a full strength instructor. We anticipate the class will be a Full Body Strength workout.
Tunde first stepped onto the mat in May of 2022 for the launch of her Arms with Tunde program. This was the first time Tunde taught a strength class other than the Arms & Light Weights content, which is filmed by cycling instructors on a Peloton Bike and uses one, two, or three pound dumbbells.
In August of 2022 Tunde began regularly teaching live strength classes, though those workouts have been limited to an upper body focus thus far. This is similar to the way that fellow instructor Emma Lovewell specializes in core classes (Emma has two Crush Your Core programs available and regularly drops fresh core content).
Tunde joins fellow cycling instructors Ben Alldis, Erik Jäger, and Robin Arzón in regularly teaching strength content. In addition, cycling coaches Ally Love and Hannah Marie Corbin teach barre, which falls under the strength category as well. Note that Matt Wilpers also has a number of strength for runners classes on demand, though he has not taught one since 2021.
We will share more details regarding Tunde's upcoming strength content as they become available. Are you excited to have more opportunities to strength train with Tunde?
---
Want to be sure to never miss any Peloton news? Sign up for our newsletter and get all the latest Peloton updates & Peloton rumors sent directly to your inbox.