Update 2 – Tunde has confirmed that she will begin teaching strength classes as a regular session in a new post. She said:
I really enjoyed joining you on the mat for Arms with Tunde… like a whole lot. So much so that I'd love to make it a thing! Starting tomorrow 8/12 you can catch me live on the strength floor for your dose of arms and shoulders. If you're new to strength training, all good – no prerequisites required. Just show up willing to tap into an even stronger version of yourself. First class is tomorrow. See you on the leaderboard!
Update – The regular schedule now shows the class will be a 20 min Arms & Shoulder Strength class.
Peloton instructor Tunde Oyeneyin currently has a 20 minute strength class on the schedule for Friday, August 12 at 10:00 a.m. ET. Though the official Peloton schedule does not yet show that date, it is visible on the studio booking site that launched on July 18 (the studio booking site has experienced all sorts of issues since Peloton announced their grand reopening date – you can read about those issues in our overview article).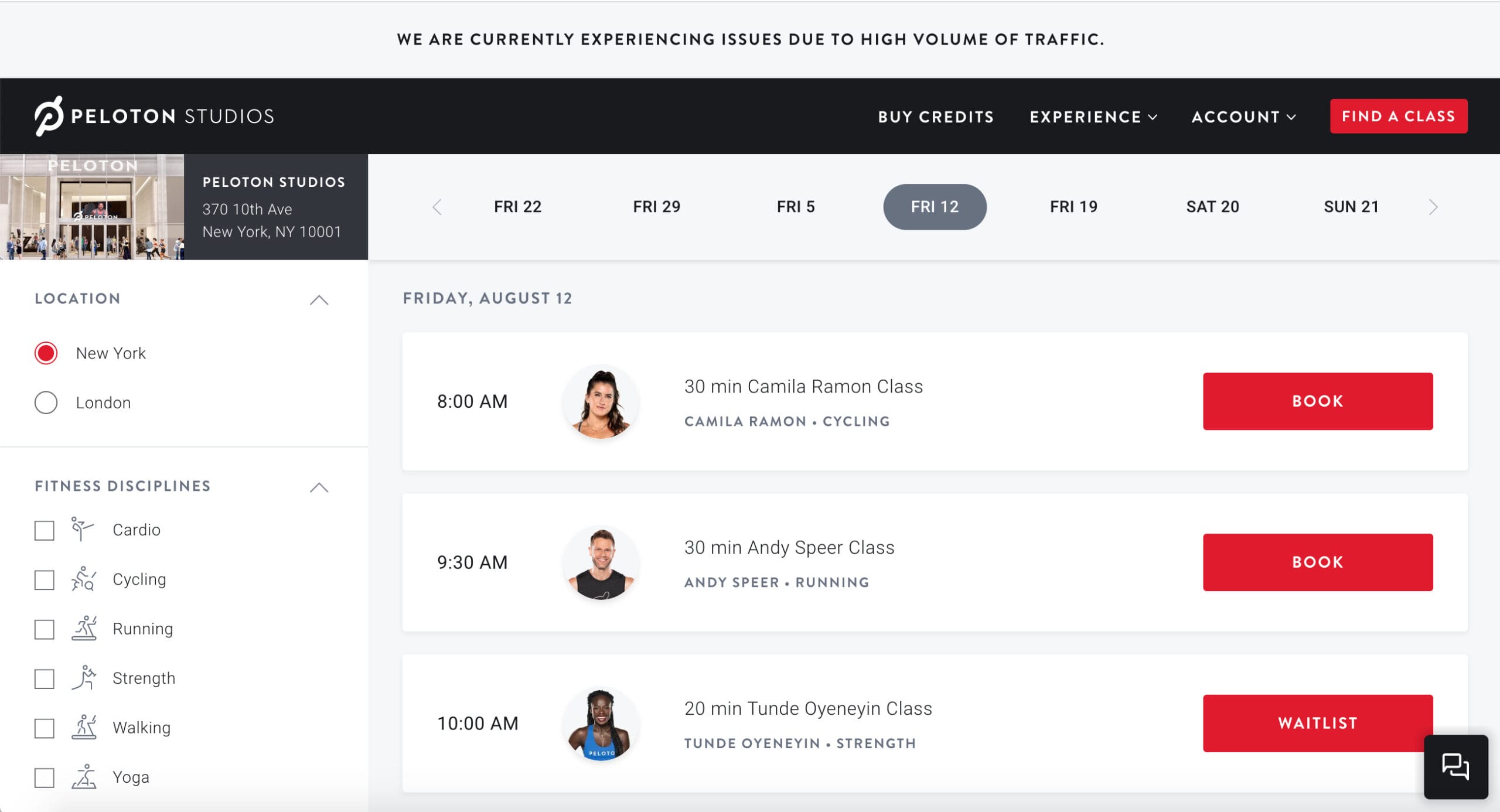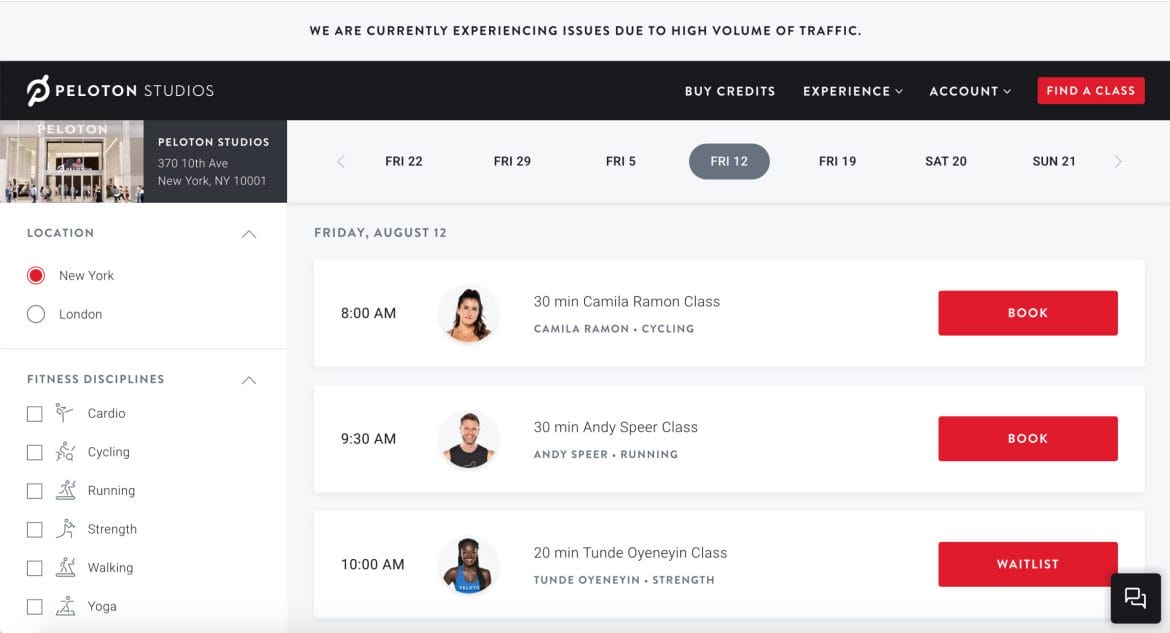 The description does not give any hints as to what the class might be; it only contains the instructor, modality, and length. This would be Tunde's first live long-form strength class available outside her Arms with Tunde program that launched earlier this year.
First announced at Peloton Homecoming, the "Arms with Tunde" program was made available exclusively to the Peloton Guide in May before rolling out to all members earlier this month. This program was Tunde's first set of strength classes outside of Arms & Light Weights (which happen on the Peloton Bike with 1-3 pound dumbbells). Tunde also teaches Bike Bootcamps, but currently her strict strength training classes are only available through her Peloton program. Note that if you want to take the classes from the program a la carte, you can find the direct links via our site.
This scheduled class could be an indication that Tunde will become a regular strength instructor who specializes in upper body; similar to the way that fellow instructor Emma Lovewell specializes in core classes (Emma has two Crush Your Core programs available and regularly drops fresh core content).
Though we can't say for sure, Tunde's 20 minute strength class on the schedule for Friday, August 12 is potentially a 20 minute Arms & Shoulders class – based on her focus on Arms & Shoulders in her recent program. Would you be happy to see more strength content from Tunde regularly on the Peloton schedule?
---
Want to be sure to never miss any Peloton news? Sign up for our newsletter and get all the latest Peloton updates & Peloton rumors sent directly to your inbox.