Update – They ended up being put online on July 18th – a day earlier than expected – shortly after the studio grand opening announcement was made.
Earlier this week, Peloton relaunched the Peloton Studios website – the special page where you can book to ride in person in the Peloton Studios. For reference, you can find the page here: https://studio.onepeloton.com/.
The Peloton Studios are currently in a soft-opening phase of member preview Fridays. The last several weeks had been invite only. However, with the launch of the website, any members (who were quick enough) were able to book spots in the Peloton Studios to ride in person. They had classes listed for the next 3 Fridays (July 15, 22, and 29) for both PSNY and PSL. The majority of those classes quickly sold out – though there are a few German language classes in London remaining available.
Thanks to a post by Christine D'Ercole today, we now know that it appears the next Friday (and possibly multiple Fridays) will be put online to be booked by members on Tuesday, July 19th.
Christine shared that she would be teaching a class at 5:45pm on Friday, August 5th – and shared that members would be able to book it starting on July 19th.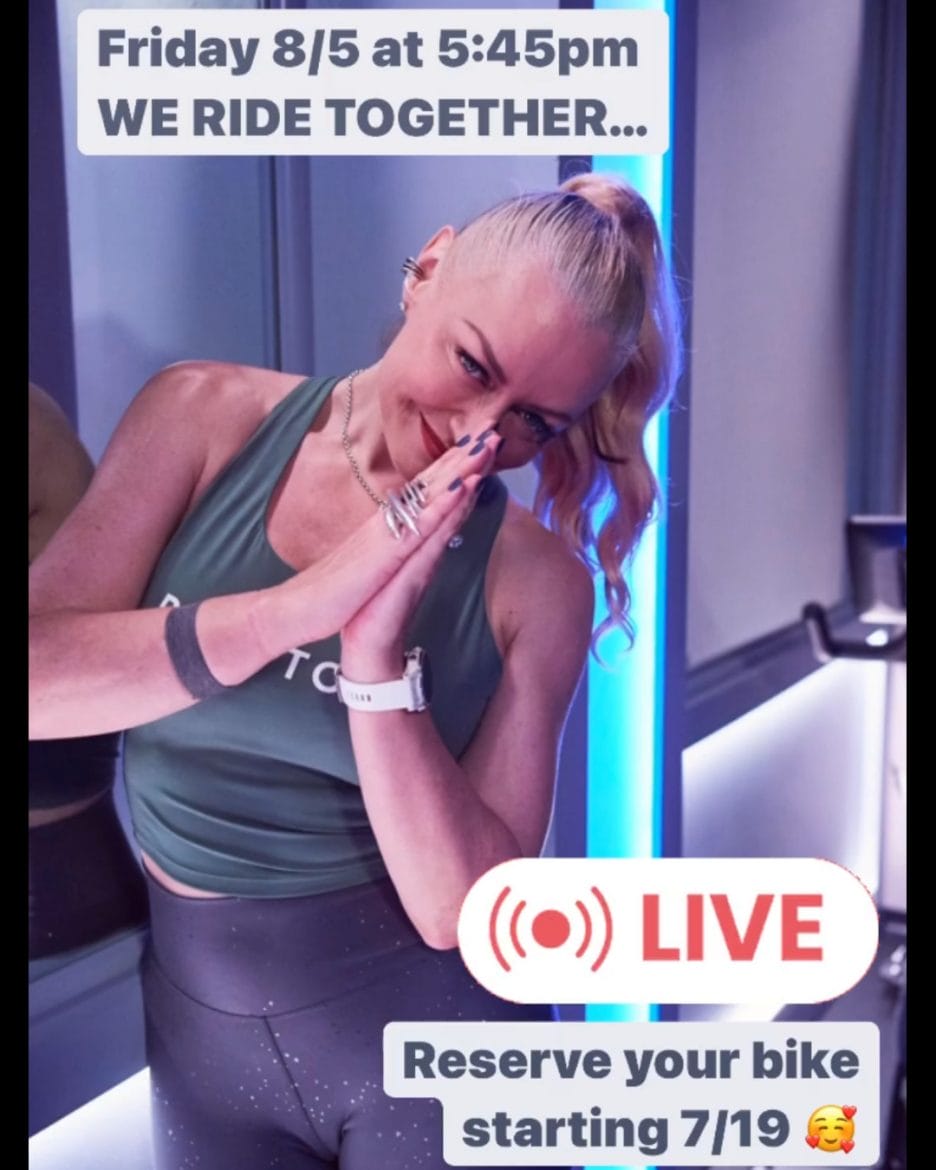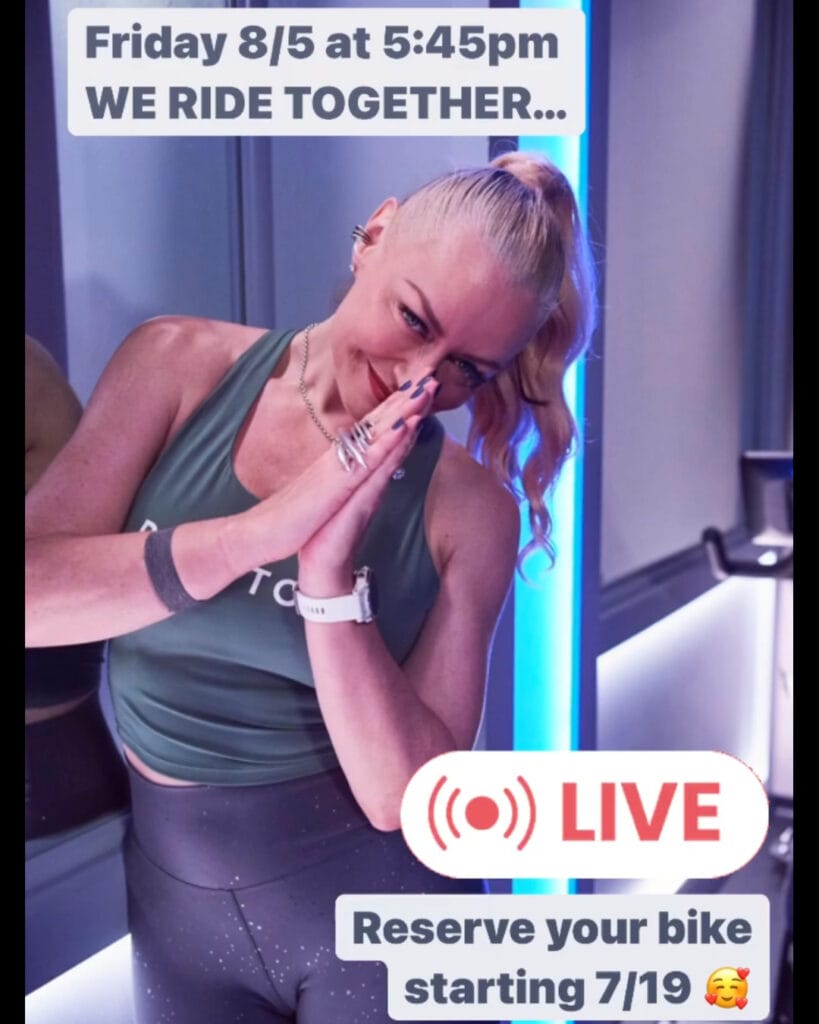 Based on this it appears that at least one Friday worth of classes will be made available on July 19th. However, there's a chance that future Fridays like August 12th might be added on that date as well – we're not sure yet.
Note that the July 19th date the classes are added and available to book online could possibly change between now and then.
It's still too early to know how often and how far out Peloton will be posting classes for bookings on a regular basis once the studio reopens – things still could be operating uniquely due to the member previews.
We are expecting that the studios should be "fully" reopened sometime in August – based on this it is looking more like mid August. One thing to keep in mind is that once the studios fully reopen, it is expected they will only have members in classes from Fridays to Sundays – with Mondays to Thursdays all being coach to camera classes (a mix of both live and on-demand).
Classes are free for members during these member preview weeks. Peloton has yet to say what the cost will be once the studio fully reopens.
---
Want to be sure to never miss any Peloton news? Sign up for our newsletter and get all the latest Peloton updates & Peloton rumors sent directly to your inbox.