Update 2 – There are rumors of a soft opening that would begin in June.
Update – Jess Sims also mentioned an August opening of the Peloton studio in a recent class.
This morning, during the Peloton Homecoming Keynote panel, Peloton specifically addressed the reopening of the Peloton studios to members.
Unfortunately, they did not provide an exact date, instead saying to "be on the lookout for more information in the coming weeks". Previous information has said it would be opening "Summer 2022"
However, Jess Sims posted an update on Instagram today, where she mentioned a date of "August" for the Peloton Studios opening. Keep in mind these things are always subject to change. You can see her post below.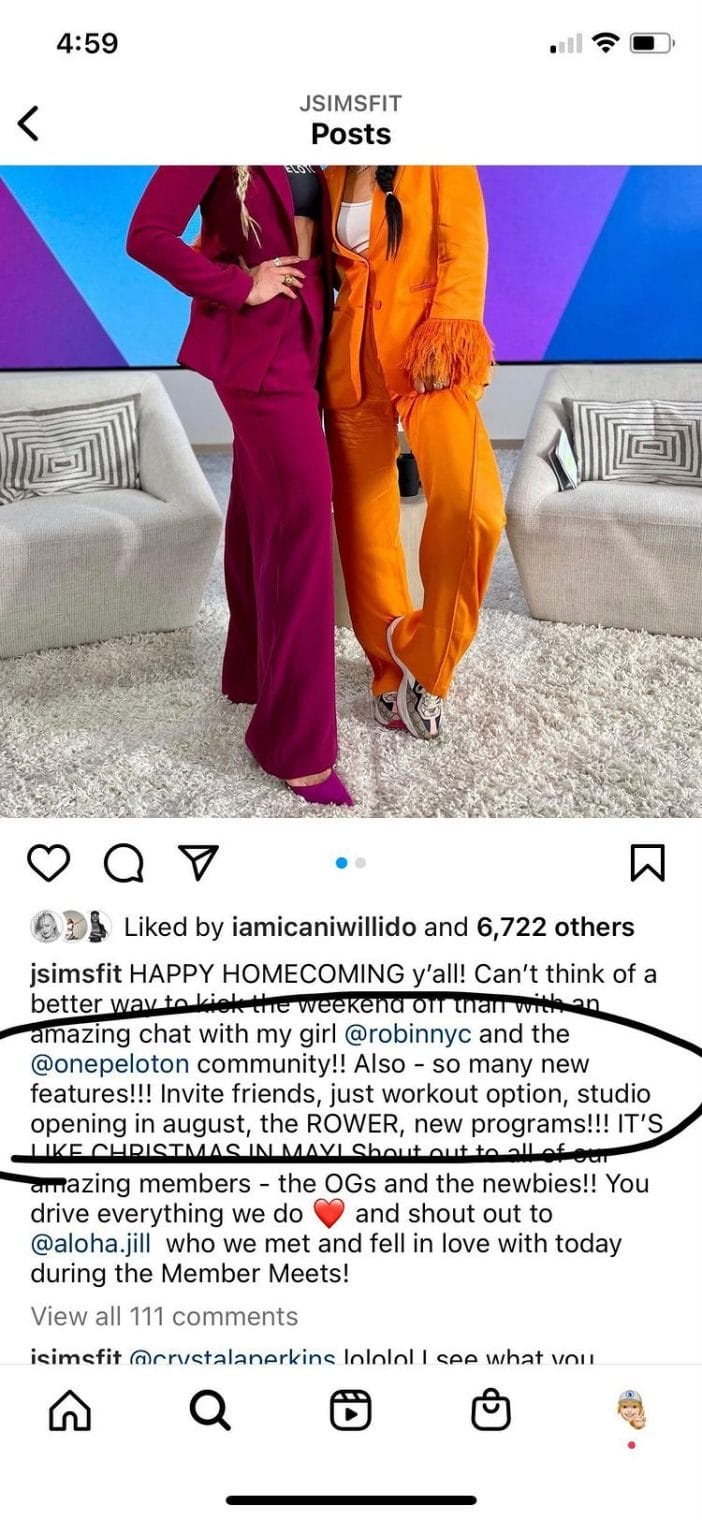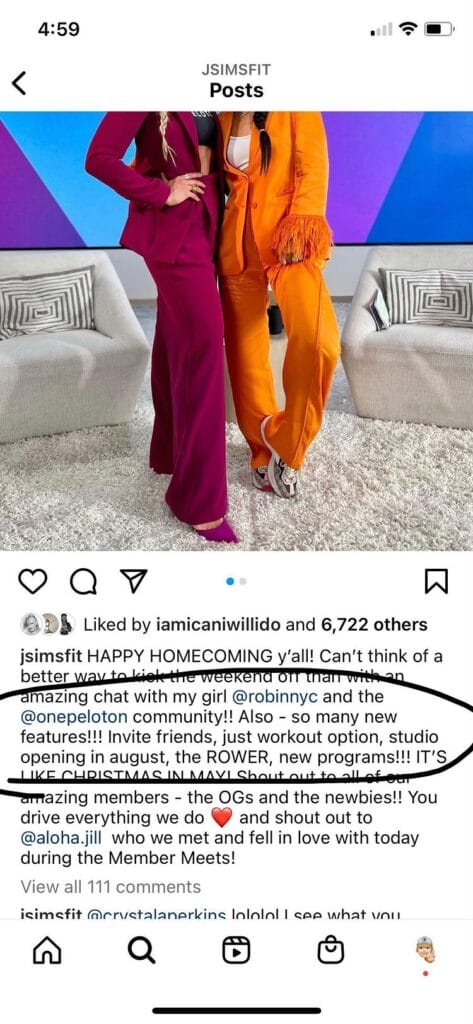 When talking about it during the Homecoming keynote, Matt wilpers said the following:
At Peloton, our global community is united by a spirit of togetherness. This summer, we're looking forward to being powered by this togetherness as we celebrate the opening of our brand new Peloton Studios in New York and London. For those of you who have been to the New York Studio, you know what it's like to experience the energy of a driven and supportive community of your fellow members and your Peloton instructor in the room around you, inspiring you to go even harder. The reopening of our studio doors is an important milestone and one that we look forward to celebrating with you. Be on the lookout for more information in the coming weeks.


This summer, you can expect classes that honor the spirit of togetherness. We'll wrap things up in August with our annual All For One Music Festival to close out the season strong.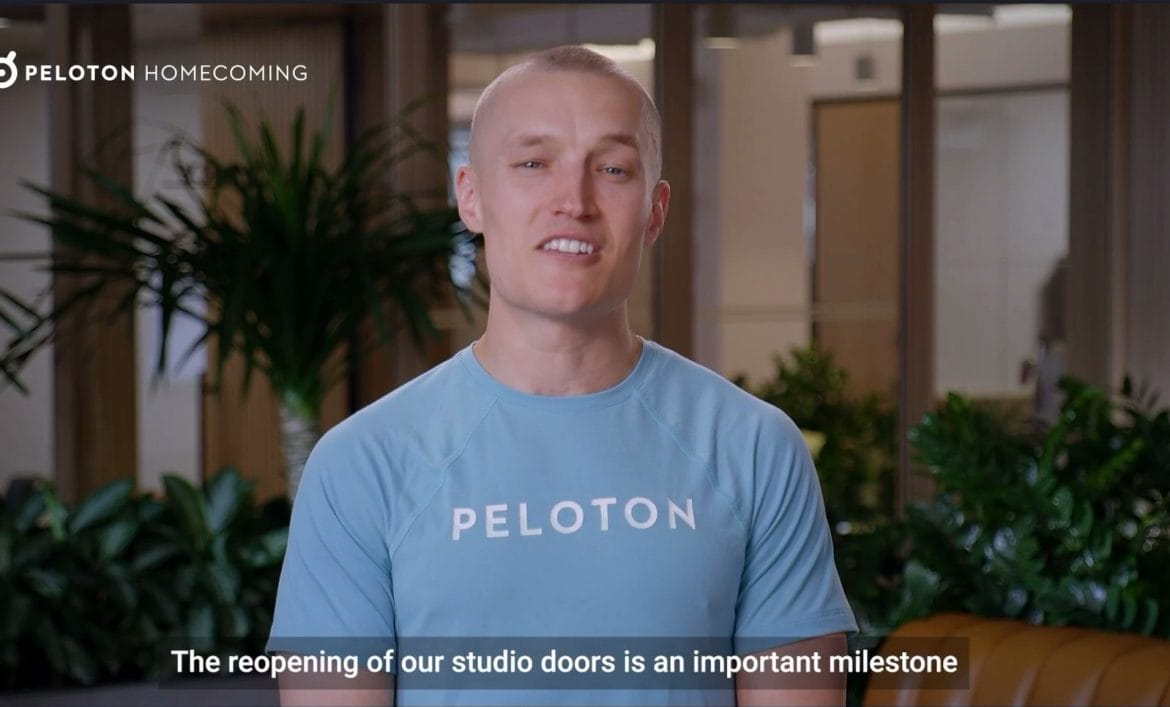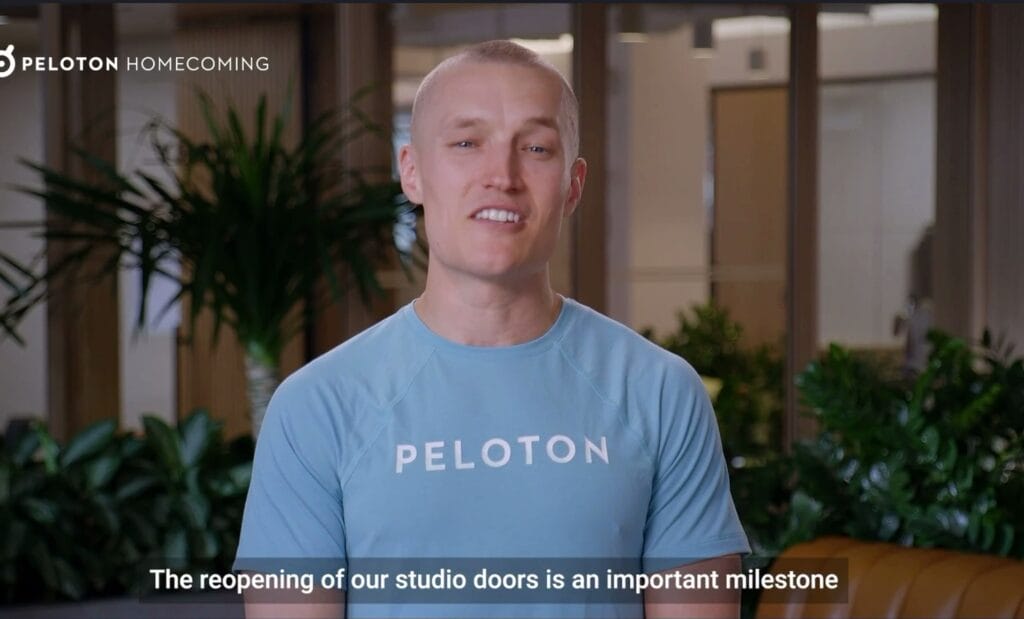 In the second panel of Peloton Homecoming, Jess Sims & Robin Arzon both discussed the opening of the studios a little more. They said they couldn't share specifics, but they both were very excited to welcome members back – as were all instructors.
Prior to this update, Peloton has told members to expect the studios to be open sometime this summer. This information was included when the Peloton Homecoming website was launched.
Since then, both the London studio page as well as the New York Studio pages have had banners at the top of their websites saying "Peloton Studios New York Opening Summer 2022"
The Peloton Studios have been closed to the public since March 2020. Since that time, Peloton has moved to a brand new production studio in Hudson Yards in New York City (known as PSNY).
Peloton has also moved to a brand new production studio in London as well, which opened for class recordings last September.
It remains to be seen what the "new" experience of riding in the studios look like. It's reported that the New York Studio actually has less bikes available for the public than their previous studio did.
Several coaches have also hinted that not as many classes might be open to the public as there used to be prior to 2020. It sounds like there will be a more balanced mix of classes that are live, but without a studio audience, plus live classes with members in it. Of course, we expect to hear more details about this closer to the studio opening.
Will you be trying to visit the studio and take a class live whenever they reopen?
---
Want to be sure to never miss any Peloton news? Sign up for our newsletter and get all the latest Peloton updates & Peloton rumors sent directly to your inbox.