Does the new Peloton studio have an official opening date? According to the class listing, Peloton is targeting March 19th as the date for the brand new studio to open at 5 Manhattan West – 450 West 33rd Street, New York, NY 10001.
That Thursday, Robin Arzon is scheduled to coach a "Lights Up Ride" at 8am ET. The description for the class is "Come together to celebrate the start of something big. Join Robin for the first official class at Peloton Studios New York."
This date and time are of course subject to change, however, this is a pretty big hint that the new studio will be opening very soon! (Note – the class listing is live at time of publishing, however, there's a chance it was not supposed to be made live yet and could be removed. This also happened for Erik's premier ride, however, the time & date ended up being correct for that leaked class listing as well!)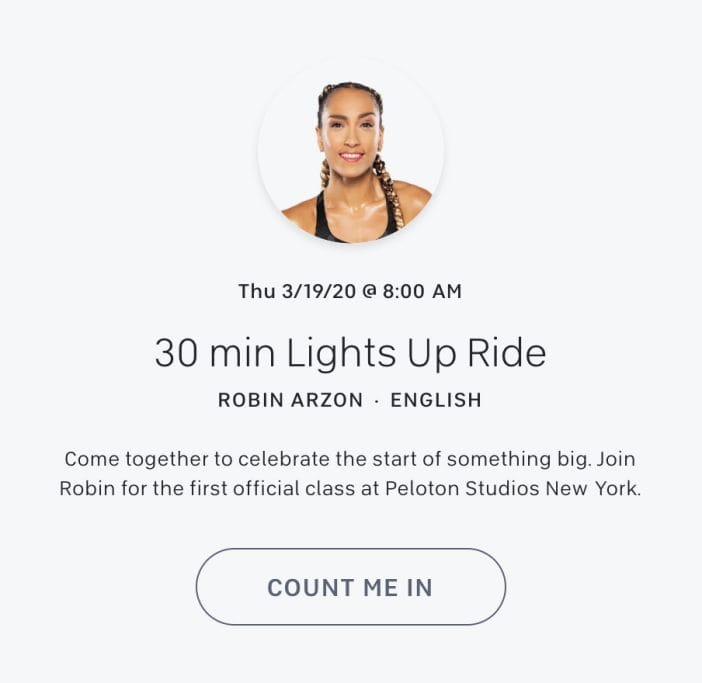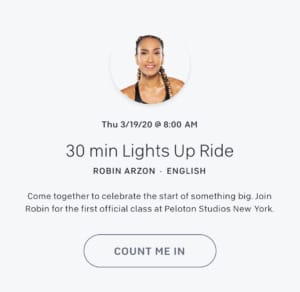 A few hours following the publishing of this article, Peloton officially confirmed the news. The last class in the old studio will be Sunday, March 15th @ 6:30pm. Robin Arzon is coaching a ride, originally called "Lights Out", but now being called "Together We Go Far" ride. Monday, Tuesday, and Wednesday will have no live classes in the studio as the production team transitions gear and production. Then, as mentioned above, Robin will coach a "Lights Up Ride" at 8am on Thursday, March 19th to officially open the new studio in Hudson Yards.
Stay tuned for an article with what to look for in and differences between the old and new studio.
---
Want to be sure to never miss any Peloton news? Sign up for our newsletter and get all the latest Peloton updates & Peloton rumors sent directly to your inbox.