Peloton & Chase are expanding on their partnership. Last year, it was announced that Chase Sapphire Reserve cardholders would get $120 worth of statement credits if your card was used for the Peloton monthly fee. Chase Sapphire Preferred card members would get $60.
Today, that partnership is expanding with a new Chase Sapphire Point Accelerator Program – details of the program were announced here.
Now, if you purchase Peloton hardware, you can get bonus Chase points. Sapphire Reserve cardholders will get 10x bonus points, while Sapphire Preferred cardholders will get 5x bonus points. This bonus promotion runs through March 31, 2022.
What qualifies for the Chase bonus points? "[P]urchases include Peloton Bike products, Tread products, and accessory purchases over $1,800". At this time that includes all Peloton hardware products: Bike, Bike+, Tread, and Tread+.
Note that you must pay in full, directly through Peloton, with your Chase card at the time of purchase to get the bonus points – you won't be able to finance through Affirm to qualify for the bonus.
We don't yet know if this program will be expanded to include bonus points for other products – like if/when the Peloton Rower and/or Peloton Strength device are announced.
Full details are available on Peloton's site here.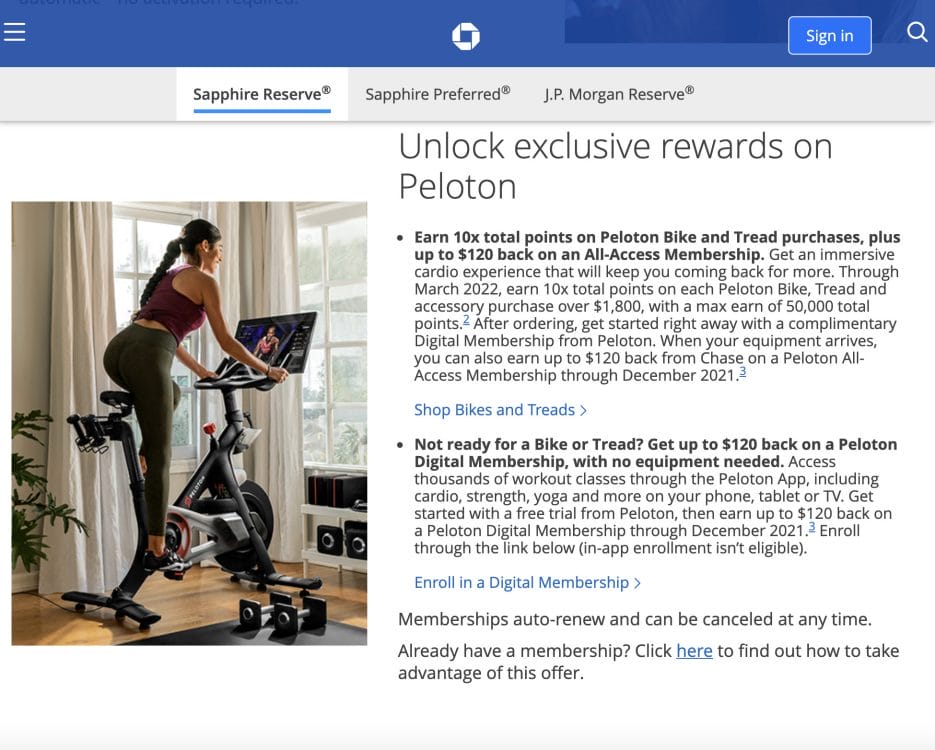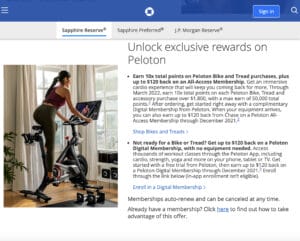 ---
Want to be sure to never miss any Peloton news? Sign up for our newsletter and get all the latest Peloton updates & Peloton rumors sent directly to your inbox.