Peloton has released a German version of their "Welcome to Peloton Tread" collection – which previously had an English version. The collection description reads (note that this is the same description as the English version):
Welcome to your best. New to the Peloton Tread or just getting back up and running? Learn the techniques and tips for proper running form, and build your speed and endurance, no matter your training goals.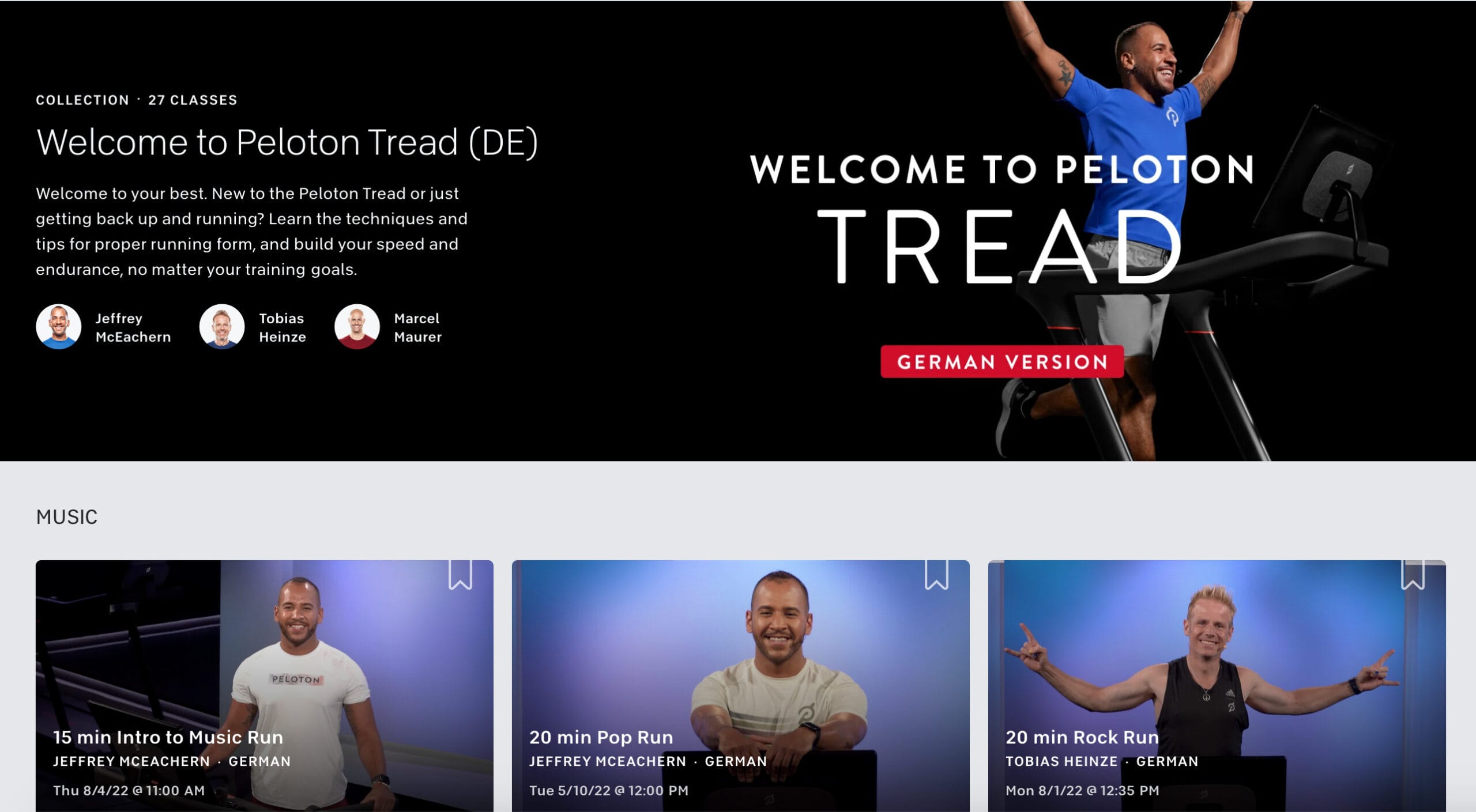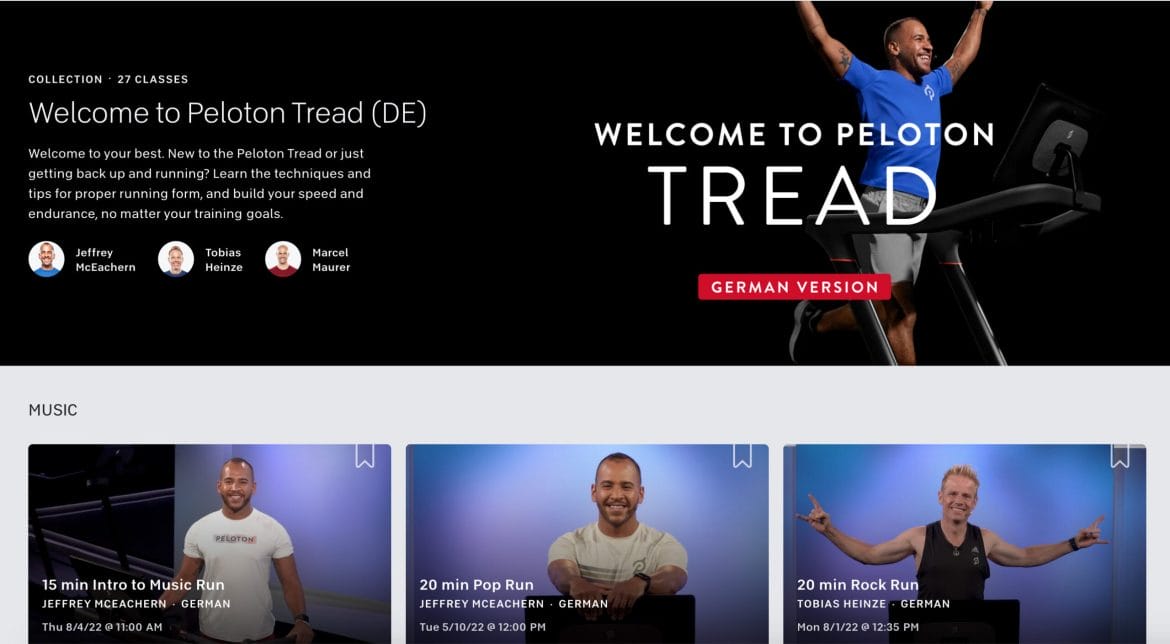 The collection contains 27 classes with the three German Tread instructors: Jeffrey McEachern, Tobias Heinze, and Marcel Maurer.
Just like the original version in English, the collection is divided into six categories: music, intervals, HIIT, endurance, walk + run, and walk. Each category contains a 15 minute class that serves as an introduction to that category as well.
Note that the English version of the collection also contains Tread Bootcamp classes. The German version does not, as there are not yet any German instructors who teach Tread bootcamp classes. Tread Bootcamps launched from the U.K. studio for the first time earlier this year, and Bike Bootcamps in German debuted with Cliff Dwenger only recently – so it seems promising that German Tread Bootcamps are on the horizon.
The English version was part of a relaunch of collections & programs that took place in January 2021.
You can find the Welcome To Peloton Tread – German Collection by navigating to the "Collections" tab on your Bike or Tread device, App, or web browser.
---
Want to be sure to never miss any Peloton news? Sign up for our newsletter and get all the latest Peloton updates & Peloton rumors sent directly to your inbox.