Update This was officially announced May 12, with 3 classes being added to the on-demand library.
It appears that bike bootcamp classes are finally heading to the UK Production studio.
German Peloton instructor Cliff Dwenger's profile page has been updated on the Peloton website, and indicates that he will be teaching Bike Bootcamp classes.
His profile now states:
Cliff rides in our London studio and does Bike and Bootcamp classes in German.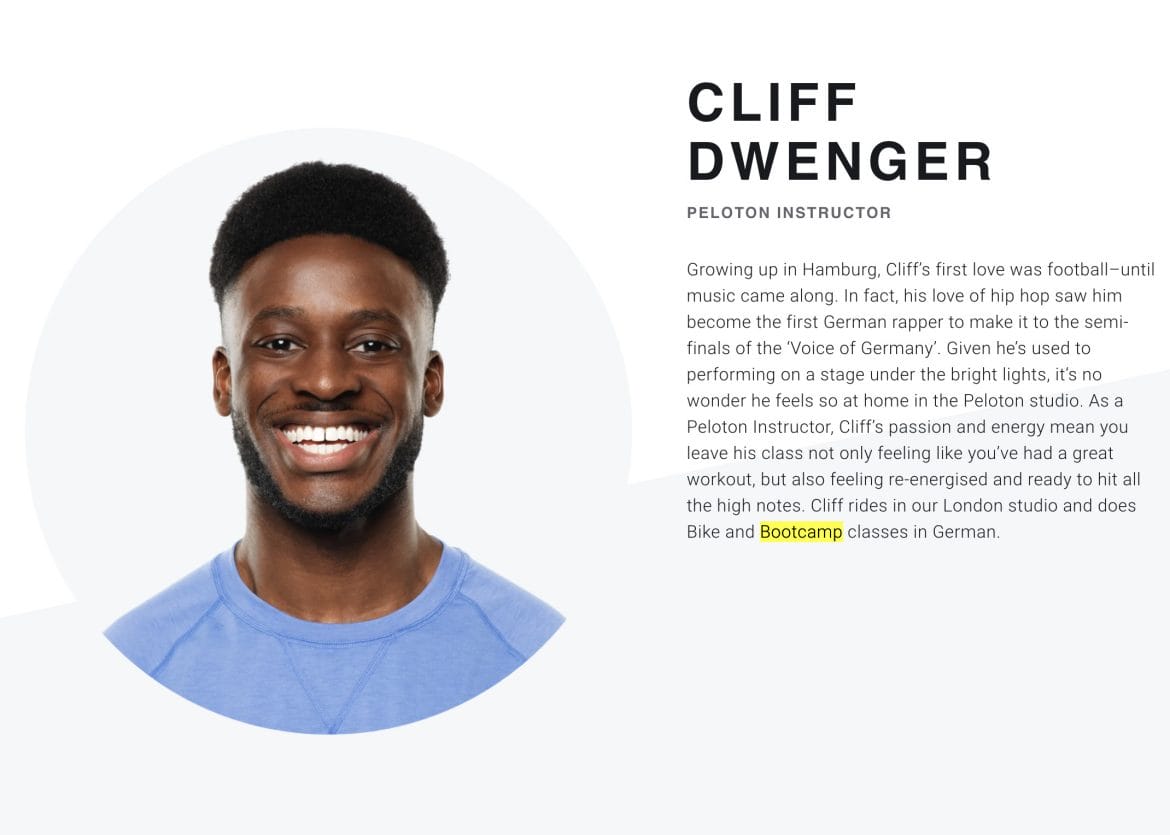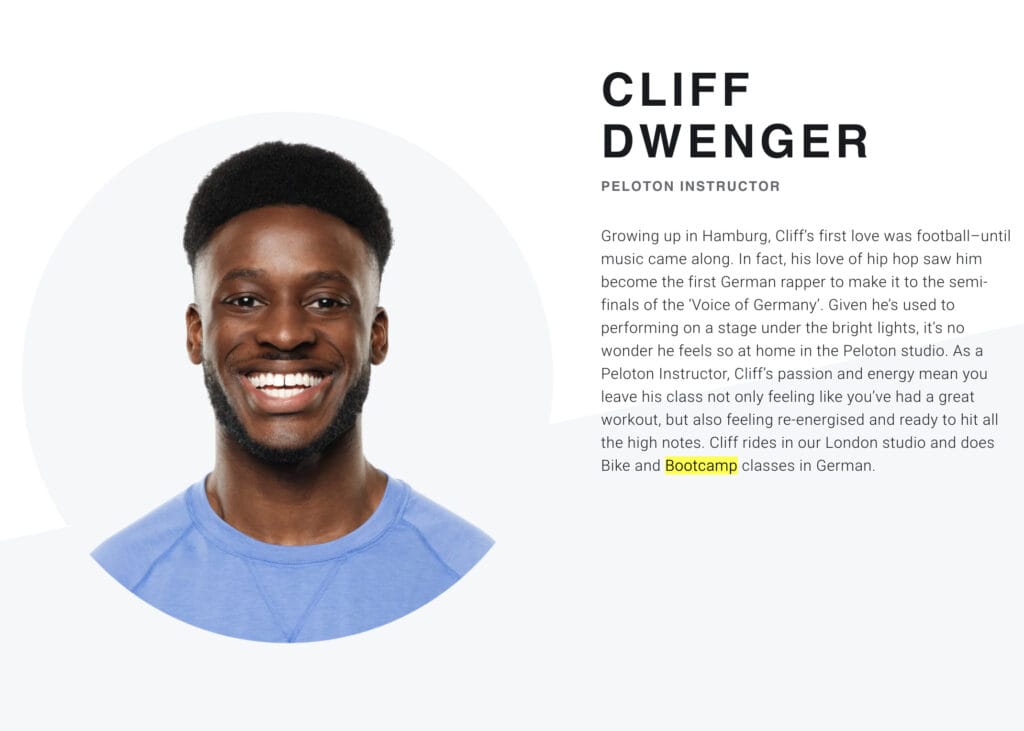 Prior to this change, his profile simply stated:
Cliff rides in our London studio and gives his classes in German.
If one instructor will be teaching from UK, it's a safe assumption that other coaches will be joining in on the fun as well. As far back as last September, when the new London production studio opened, Sam Yo was teasing that Bike Bootcamps would be launching from London. Sam more recently teased he had several new projects in the works.
Just last month, Peloton added Tread Bootcamp classes to the UK production studio.
What UK-based instructors would you like to see teaching Bike Bootcamp classes?
---
Want to be sure to never miss any Peloton news? Sign up for our newsletter and get all the latest Peloton updates & Peloton rumors sent directly to your inbox.