Peloton officially turned back on their Peloton Sessions feature this morning. Sessions was live for a month or so but then was removed in November. If you missed it the first time around, Sessions create classes that start every 5 minutes, and everyone who joins that class has a fresh leaderboard – so they work like encore classes.
With its re-release, Session is getting a few upgrades – namely in that it is integrated with the Scheduling feature that was released earlier this year for iOS.
FAQ – How to Schedule a Peloton Session
If you have an iOS device and Peloton Hardware (Bike, Bike+, Tread, or Tread+), you are now able to turn your scheduled classes into Sessions. To begin, just pull up whatever class you want from the on-demand library (must be longer than 20 minutes, and be a run or ride) in your Peloton Digital app on your iPhone. Next, pick the time you wish to take it. You'll then get a confirmation message and see it on "Your Schedule". At this point, nothing looks new or different. You can still text or message your friends to invite them to your scheduled class.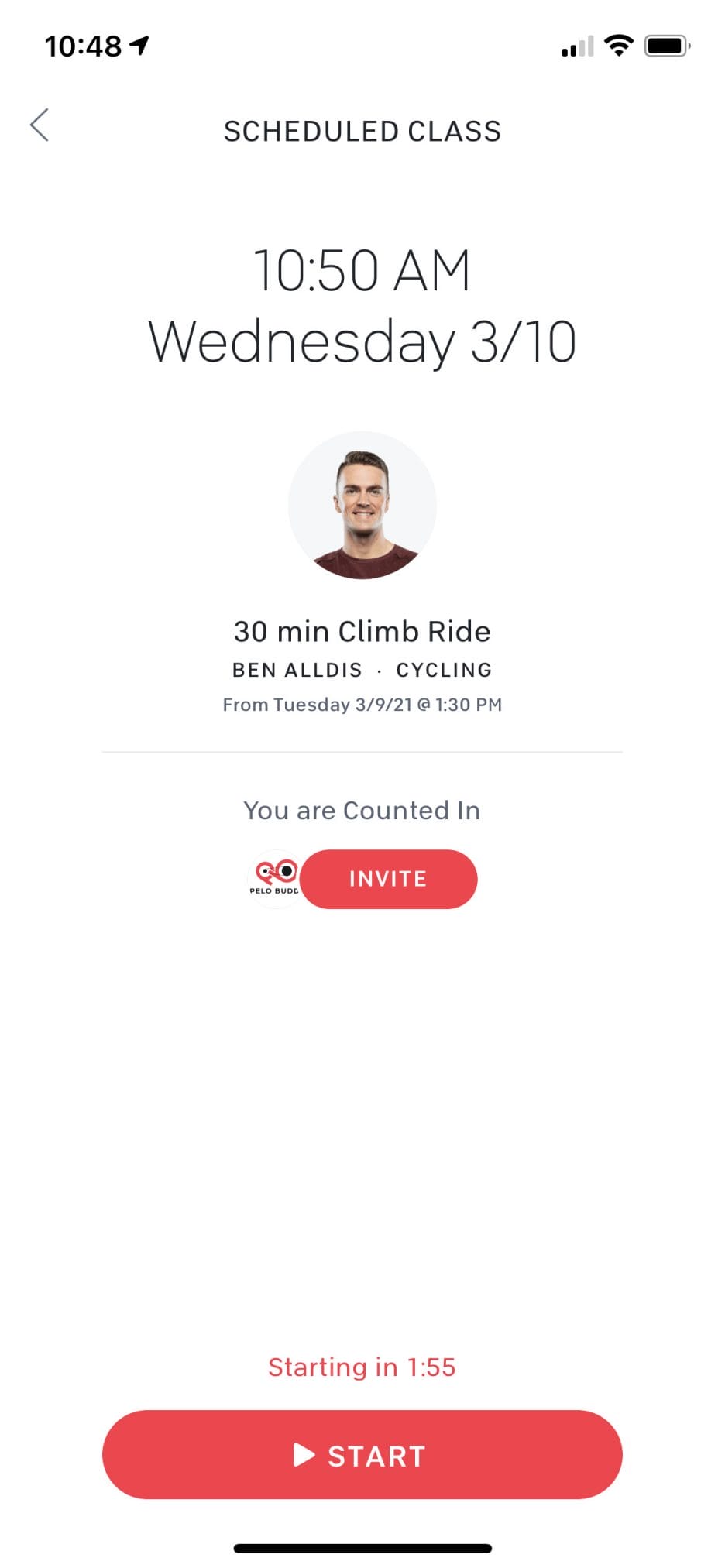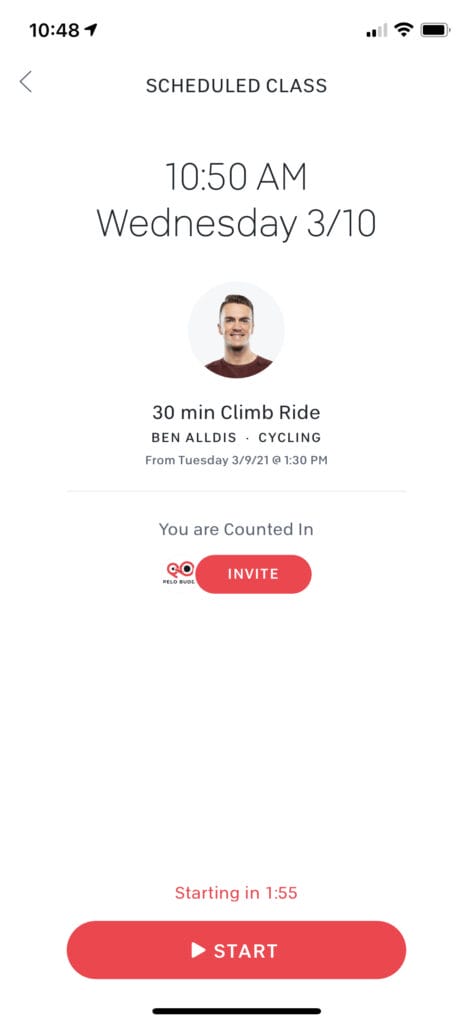 Now when you head to your Bike or Tread (or Bike+ or Tread+), you should see a popup on you screen reminding you that you have a scheduled class coming up. What's new is that you have two options. One is that you can immediately take the class, and start now as a normal on-demand class. Or you can use the new option, and join your scheduled class as an upcoming Session. The session will begin at the time you scheduled it for.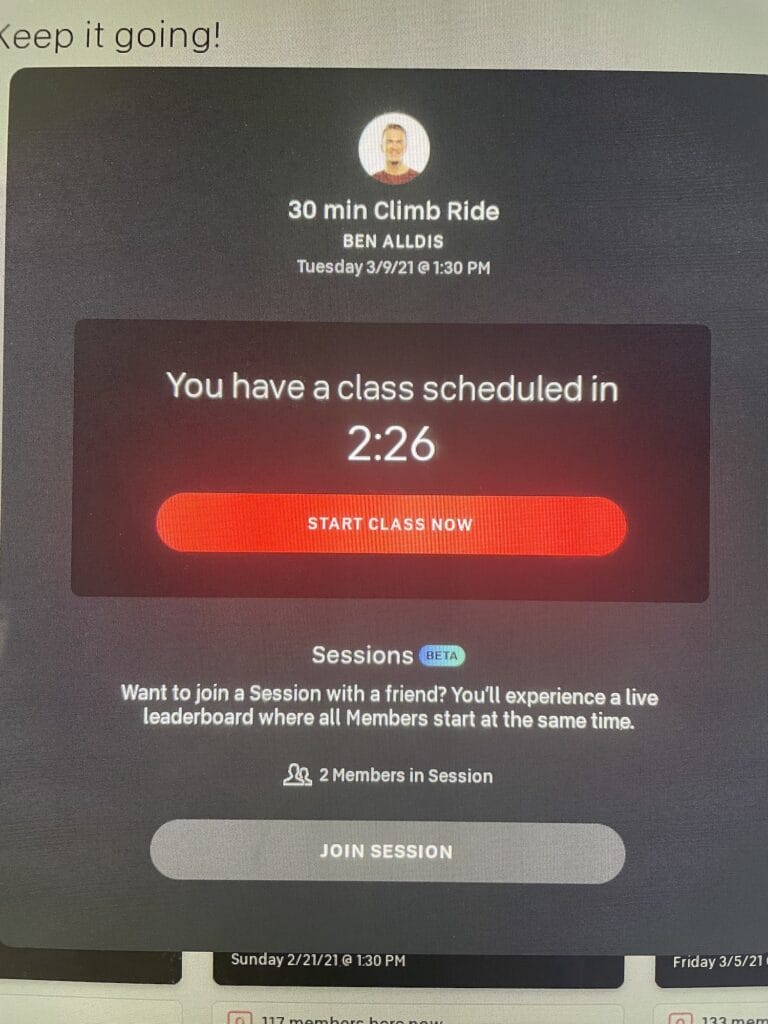 Peloton says that your friends who you invited to your scheduled class will also have the option to join the Session, assuming they are taking it on a Bike or Tread. However, it does not sound like this will be a private invite-only Session just for you and your friends – other people will likely be able to join along too, but it will still be a smaller leaderboard that has real-time stats. Friends who do not have a Bike or Tread product will not be able to join the Session, but can still add the class to their calendar.
So, in order to schedule a class as a Session from an iPhone or iPad, you don't need to do anything different than scheduling a regular class. The difference will come when you head to your Bike or Tread to take the class – you just choose to turn the class into a Session there.
At this point scheduling is still only available for iOS, and Sessions are still only available for the Bike & Tread.
We first reported last week that the Sessions would be returning and be integrated with Scheduling.
Peloton made a blog post announcing the new feature today as well.
---
Want to be sure to never miss any Peloton news? Sign up for our newsletter and get all the latest Peloton updates & Peloton rumors sent directly to your inbox.