Update – Peloton has turned Sessions back on with new features.
Peloton has announced this morning in an email to members that the Peloton Sessions beta feature will be disabled on November 24th. This was the new feature that allowed for members to take on-demand classes together with a fresh leaderboard, similar to how live & on-demand classes work. New sessions automatically started every 5 minutes.
We wanted to give you a heads up that Sessions will be turning off on Tuesday, 11/24! How are you liking the new feature? With your feedback, we'll make it even better when it's officially released.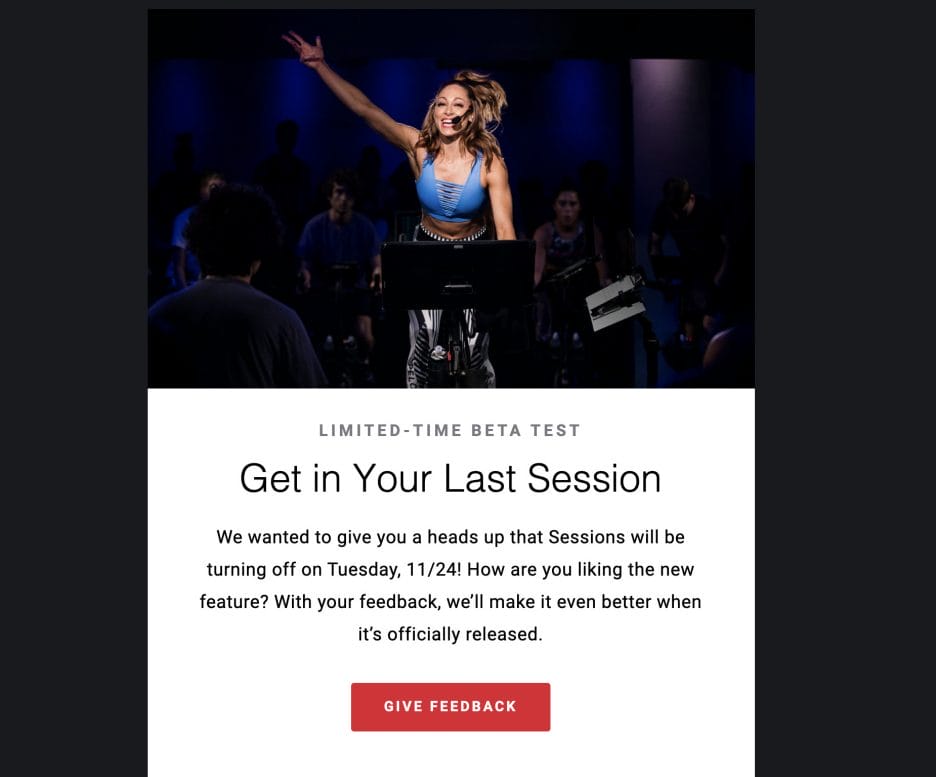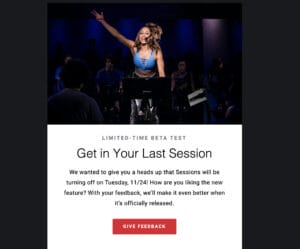 In the email, Peloton linked to a google doc where members can provide feedback on the feature. Peloton is gathering information like the following:
On a scale from 0-10, how likely are you to recommend Sessions to a friend or colleague?
How satisfied are you with your experience with the Sessions beta test?
Do you have any feedback on the Sessions Beta Feature that you'd like to share with the team?
Did you experience any technical issues with the Sessions Beta Feature?
For those who liked the feature, it does sound like it's a done deal the feature will return. The email talked about "WHEN" it is officially released, not "IF".
It will be interesting to see what changes are made before the feature comes back. We know some members were frustrated that not all classes seemed to be available for sessions, and some people would have liked to see the ability to create private sessions. Others avoided the feature because app riders weren't able to join them on one. What changes do you hope to see when it returns?
---
Want to be sure to never miss any Peloton news? Sign up for our newsletter and get all the latest Peloton updates & Peloton rumors sent directly to your inbox.