Update – Peloton officially turned Sessions back on on March 10th, with scheduling.
Great news for fans of Peloton's Session feature. It looks like the feature is on track to return soon, and with a few upgrades! The beta Session feature was removed on November 24 with a promise that it would return soon.
This week, a support page for the Sessions feature has been updated (and has since been removed). The new page teases "Sessions is back and will stay!". It has not returned quite yet, but given the support page is updated, it should be soon.
In what will likely be very welcome news – it appears Sessions has been updated to integrate with the new Scheduling feature.
One section of the FAQ page talks about that new functionality, stating "We are very excited that our members can now plan sessions with friends in advance using our course planner feature! You can find out more about this in our article "Planning a Session"". The new article on how to plan a Session has not been made live yet though.


We will update this post once Sessions has been turned back on for the Bike & Tread, but look for it soon!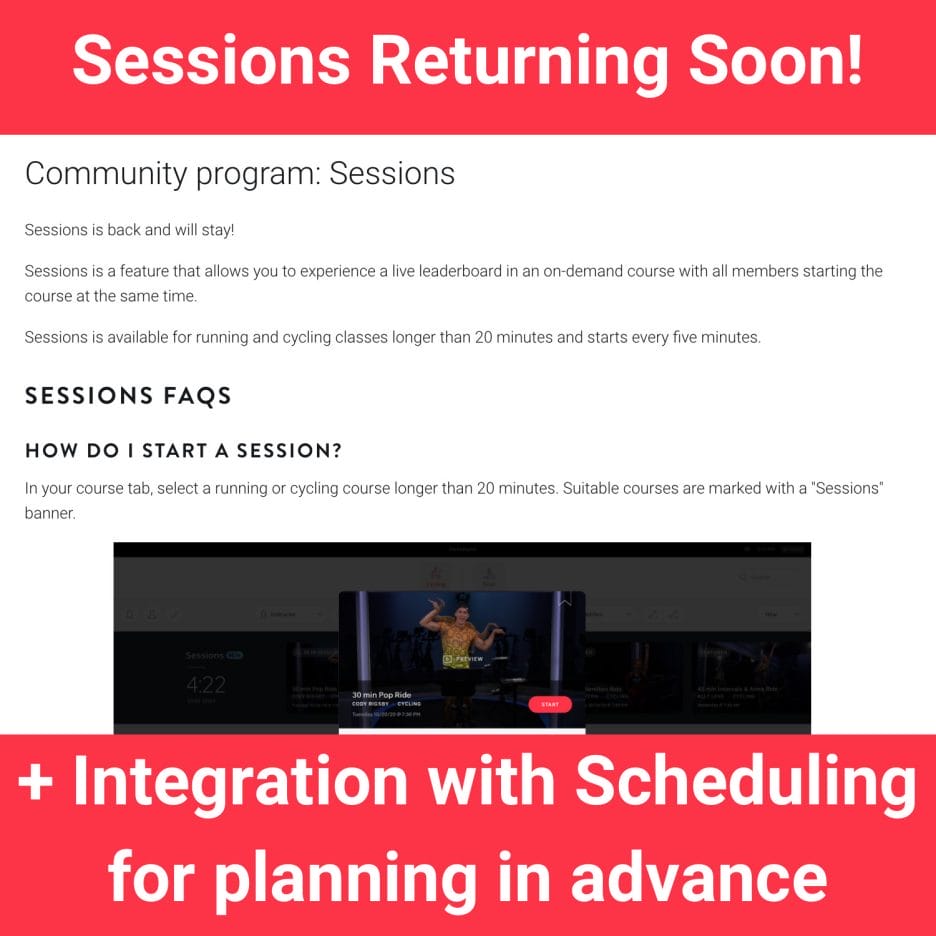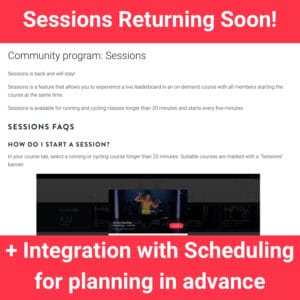 ---
Want to be sure to never miss any Peloton news? Sign up for our newsletter and get all the latest Peloton updates & Peloton rumors sent directly to your inbox.