Update – After removing this feature on 11/24, Peloton added it back on March 10th featuring an update with Scheduling.
Peloton will be announcing a new beta feature they are calling "Sessions", according to a new FAQ page we discovered. This new sessions features allows members to create group rides with friends and family of previously aired on-demand classes. Using this, everyone who joins a session will get a a leaderboard that works the same way as a live class, where all stats and metrics are synced to the start of the sessions.
UPDATE – Peloton has pulled and re-added the FAQ page above multiple times today. You can see a screenshot of the page here. We also have a demo video & tutorial now!
We have played around with the new feature and have put together a tutorial & demo video of the new Peloton Sessions feature. Watch below (or view here on YouTube) to find out how to create your own group ride or run with friends.
Members are able to browse from a library of already created sessions, or create their own. Any cycling, running, or bootcamp class that is 20 minutes or longer is available to be made into a session. Scenic Rides & Runs are excluded from this however.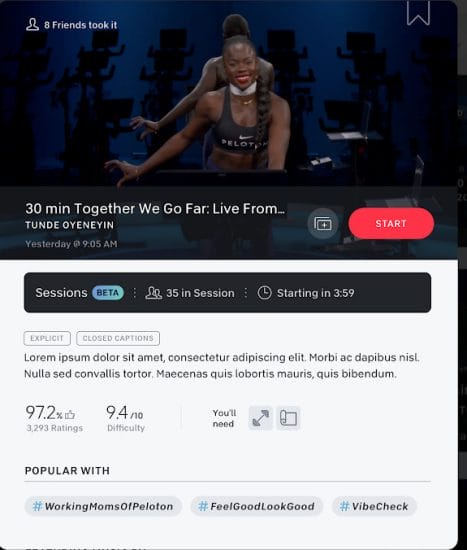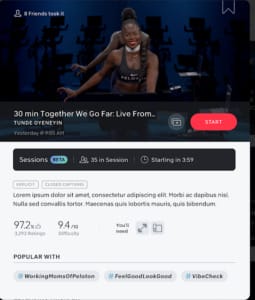 When you create, or join a session, you join a virtual lobby or waiting room with a timer counting down until the class begins. Friends and family members can join your session and you will all start the class together. At this time, it does not appear there is a way to lock down a session to just people you choose, so you may have members you don't know hop in and join your session. Also it doesn't appear there is a way to send a direct link to a session – your friends will have to browse and find your session. New sessions start every 5 minutes for each class.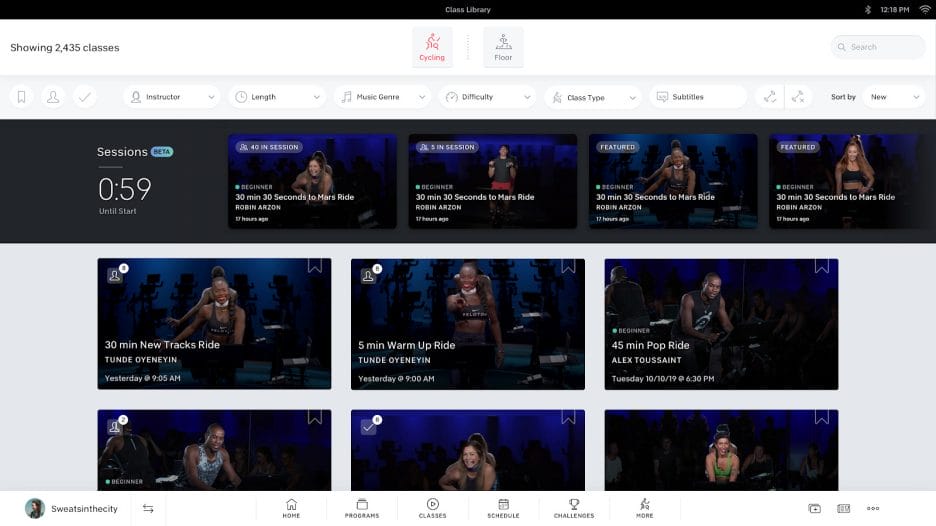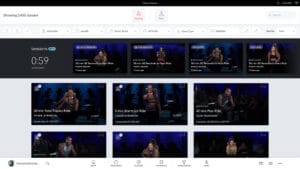 Note that this feature is only available on Peloton hardware – the Bike, Bike+, Tread+, and Tread. Unfortunately, at this time it will not be available on iOS, Android, Web, Roku, Amazon Fire, Apple TV, etc.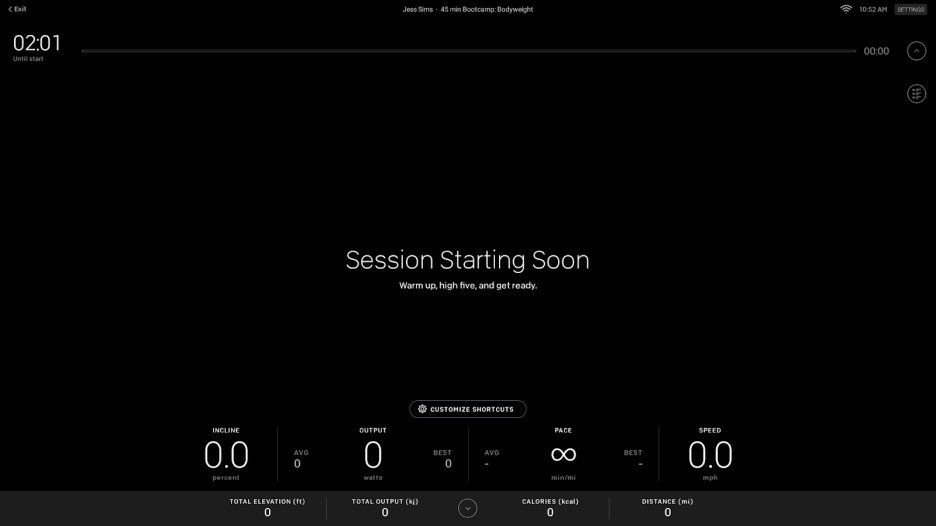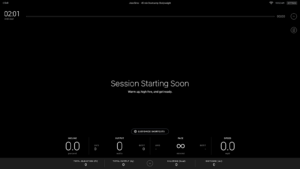 Peloton notes several times that the new 'Sessions' feature is a beta, and will only be available for a limited time.
FAQs about new Peloton Sessions Group Workout Feature
Can I start a session or join a group workout on iOS or Android? – No, unfortunately the feature is only available on the Peloton Bike, Bike+, Tread, or Tread+
How do I start a Session if I don't see the banner? – At this time, that feature isn't available.
What classes are eligible to be sessions? – Any ride, run, or bootcamp over 20 minutes, excluding scenic workouts.
---
Want to be sure to never miss any Peloton news? Sign up for our newsletter and get all the latest Peloton updates & Peloton rumors sent directly to your inbox.