Peloton has officially announced their first connected strength product, the Peloton Guide. This is an AI camera that allows you to track and self-correct your form, count reps, see yourself onscreen, and more. The price of the Peloton Guide will be $495 USD / $645 CAD /£450 GBP / $750 AUD / €495 EUR. It is expected to be released in the US and Canada in early 2022, and UK, Australia, and Germany in 2022. The package will also include the newly-announced Heart Rate Band.
We first reported on the Peloton Guide name and upcoming release back in September, and we also previously reported on it under the codename Peloton Focus. We have also previously reported on the Heart Rate Band – that it was actively being tested by members.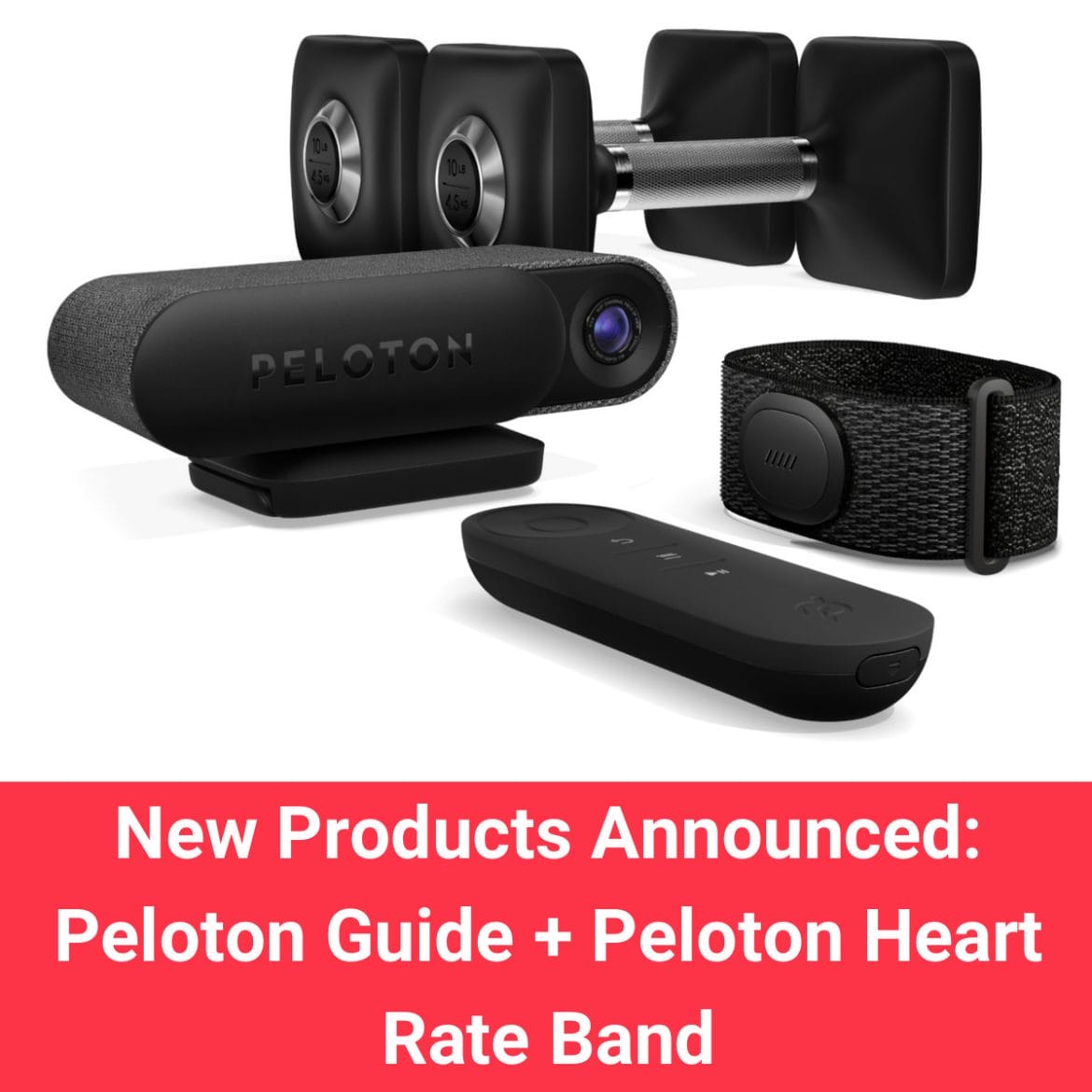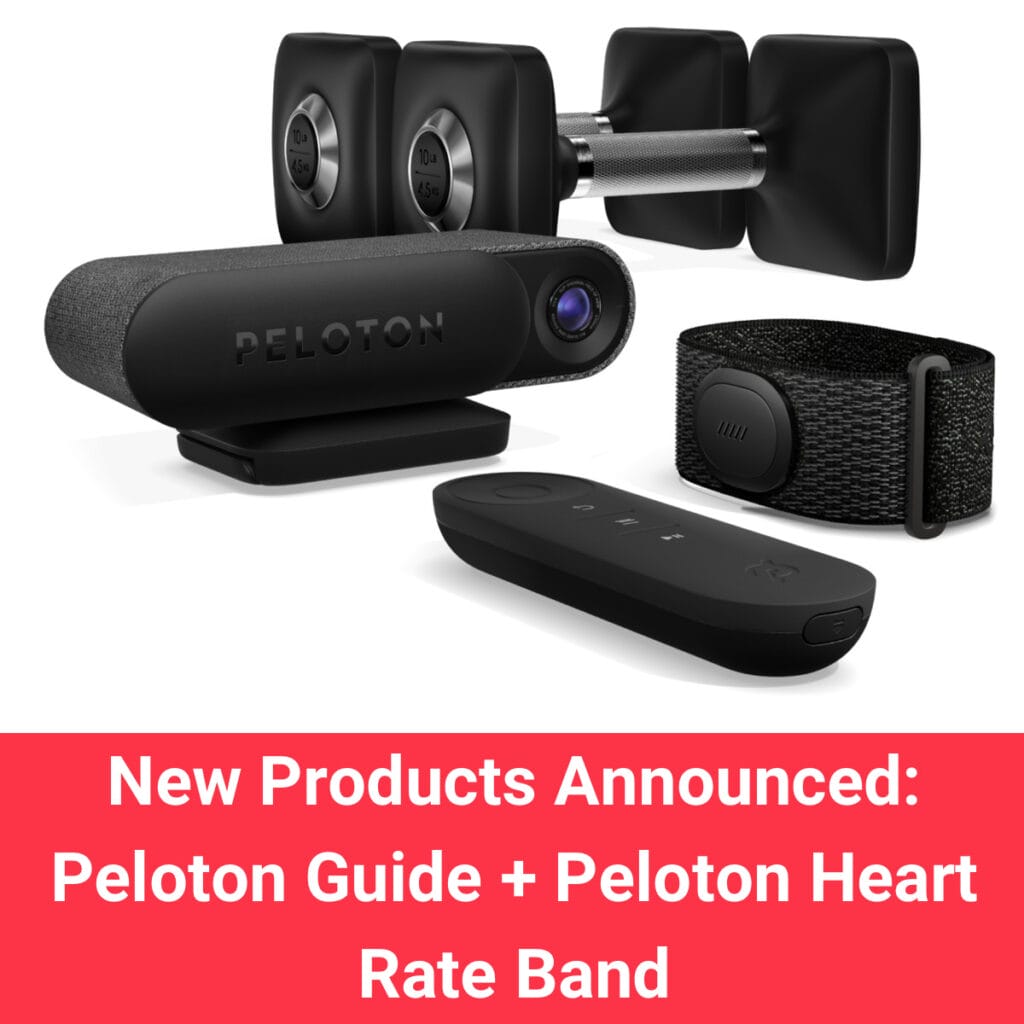 The Peloton Guide works by plugging into a TV you own, and showing the classes and tracking your movements through that TV. Here is how Peloton describes the new Peloton strength device – the Peloton Guide:
Peloton Guide makes strength training appealing and motivating to beginners and experts alike by using machine learning, a type of AI that uses data to identify patterns and make decisions with minimal input from an engineer, to enhance the renowned Peloton strength class experience. Peloton Guide uses ML to help Members track their movements and progress.

Members will be able to use their own equipment, weights, or accessories and won't need any bulky devices to get started with their strength experience. Using Peloton Guide, Members will have clear, expert instruction from Peloton's world-class Instructors, engaging programming that will keep them motivated, and technology that will help them better understand and complete strength movements.
There are several individual features the Peloton Guide has. These includes:
Peloton Guide Movement Tracker
This is Peloton's name for rep counting for the Peloton Guide, will be available on "hundreds" of strength classes. Peloton says they will be adding more movements and class types.
Peloton Guide Self Mode
Self Mode lets you see and compare your form to what the instructor is demonstrating, in real time – allowing you to fix your form mid-class.
Peloton Guide Body Activity
Body Activity is a report to show you what muscle groups you have recently worked, and will recommend classes that focus on other groups.
Voice Activation
Peloton says that you can use the Peloton Guide in a hands-free mode, and will be able to "wake up Peloton Guide, then start, stop, rewind, or fast forward through a class", all through voice mode. The Peloton Guide will also have a remote control if you don't want to use voice mode.
Peloton also touts the privacy features, as the camera has a privacy cover, and there is also a physical switch to disable the microphone.
A Peloton membership will be required – Peloton is creating a new "Peloton Guide Membership" package. It costs the same as the Peloton App membership ($12.99 USD / £12.99 GBP / $16.99 CAD /€12.99 EUR / $16.99 AUD a month) and members can upgrade to from the App membership to Guide membership for no extra cost each month. All-Access members will also get access to use the guid features.
Peloton is also including the Peloton Heart Rate band with each package. We will have more details about the Heart Rate Band soon.
You can read more about the Peloton Guide and sign up for more details here.
---
Want to be sure to never miss any Peloton news? Sign up for our newsletter and get all the latest Peloton updates & Peloton rumors sent directly to your inbox.