It appears Peloton is set to make another change to their referral program starting on January 1st, 2022. Peloton has updated a blog post on referrals with language indicating that in 2022, Peloton members will be limited to 6 referrals per year.
Currently, members are limited to 12 referrals per year, but the page indicates that will change next year. The post states:
Peloton All-Access Membership owners (if you pay monthly for your hardware subscription, that's you!) can refer up to 12 people per year for hardware purchases in 2021 and up to 6 people per year starting January 2022.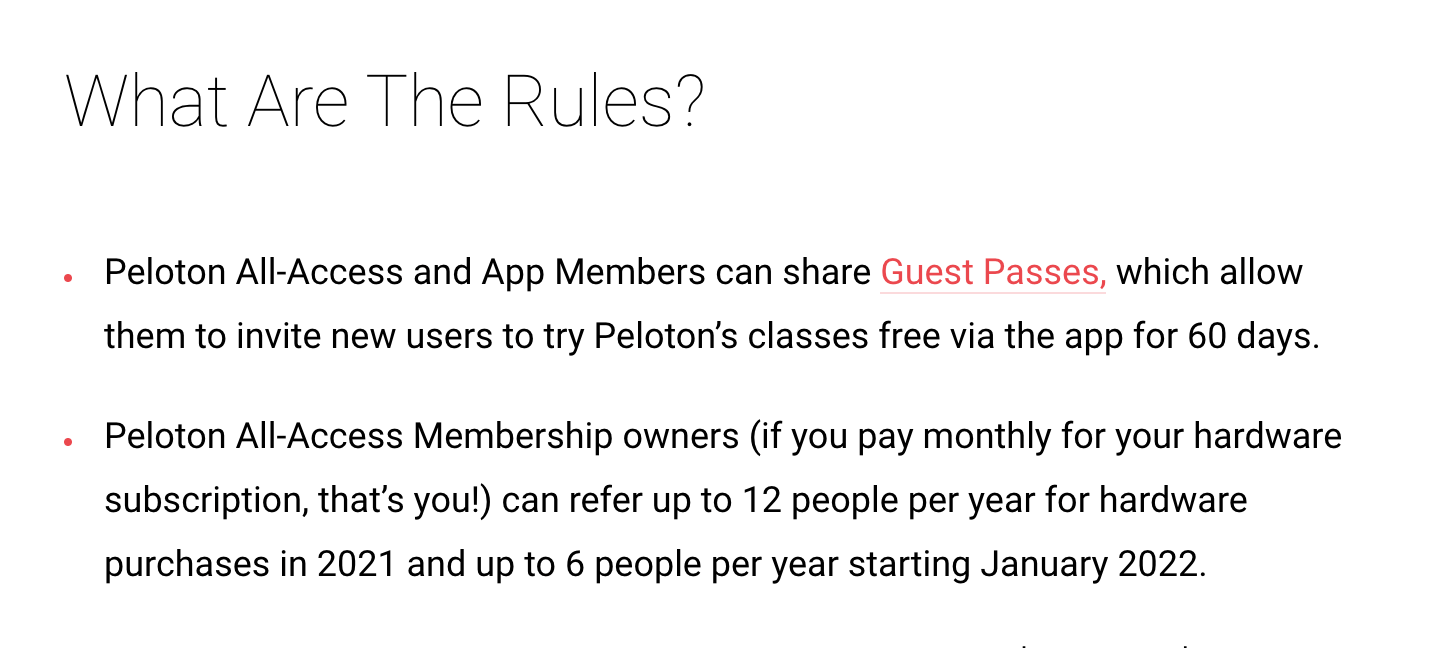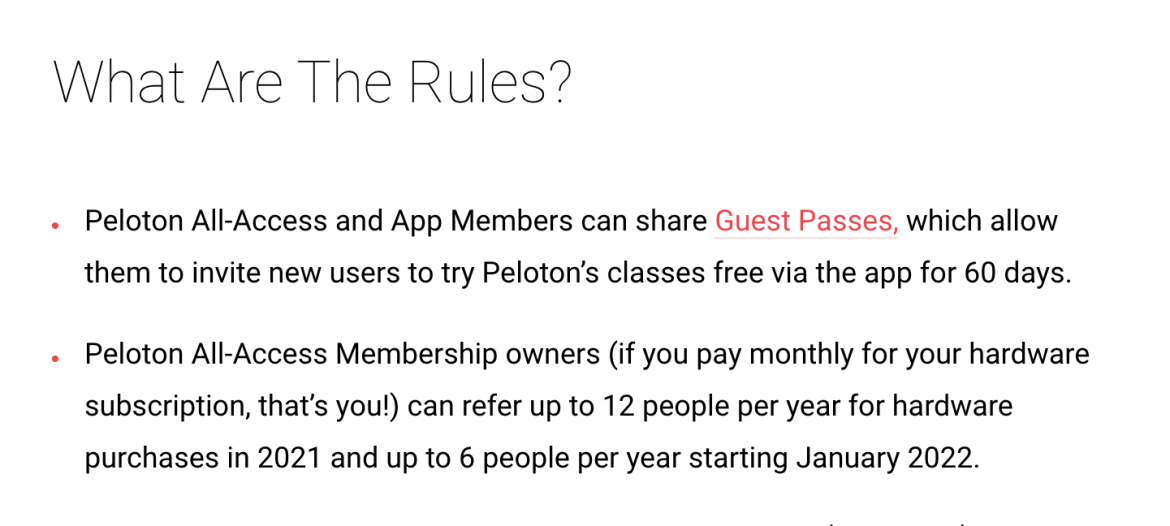 Peloton recently made a push on social media posts about the "all-new referral program", so it's likely this language and change was made just prior to promoting the program – the blog post indicates it was last modified on November 7th, and the social media post was made on November 8th.
However, Peloton's support pages about the referral program have not yet been updated with this language. They still simply mention the 12 limit. This leaves the door open to the possibility it's a typo on the blog post – although the most likely scenario is that the blog post was updated and the support page will be updated closer to January 1st.
This would be the second change to Peloton's referral program in less than a month. In October, Peloton update the referral program so that only the account "owners" (people who pay for the account) are eligible for referrals. Prior to this change, all accounts on an All-Access membership were able to make up to 12 referrals a year. Now, only the one account that is making payments is eligible for the referral program.
---
Want to be sure to never miss any Peloton news? Sign up for our newsletter and get all the latest Peloton updates & Peloton rumors sent directly to your inbox.